Best BBQ accessories 2023: get the ultimate grill setup
Tongs, brushes, burger presses and more — this is the best gear for your outdoor grill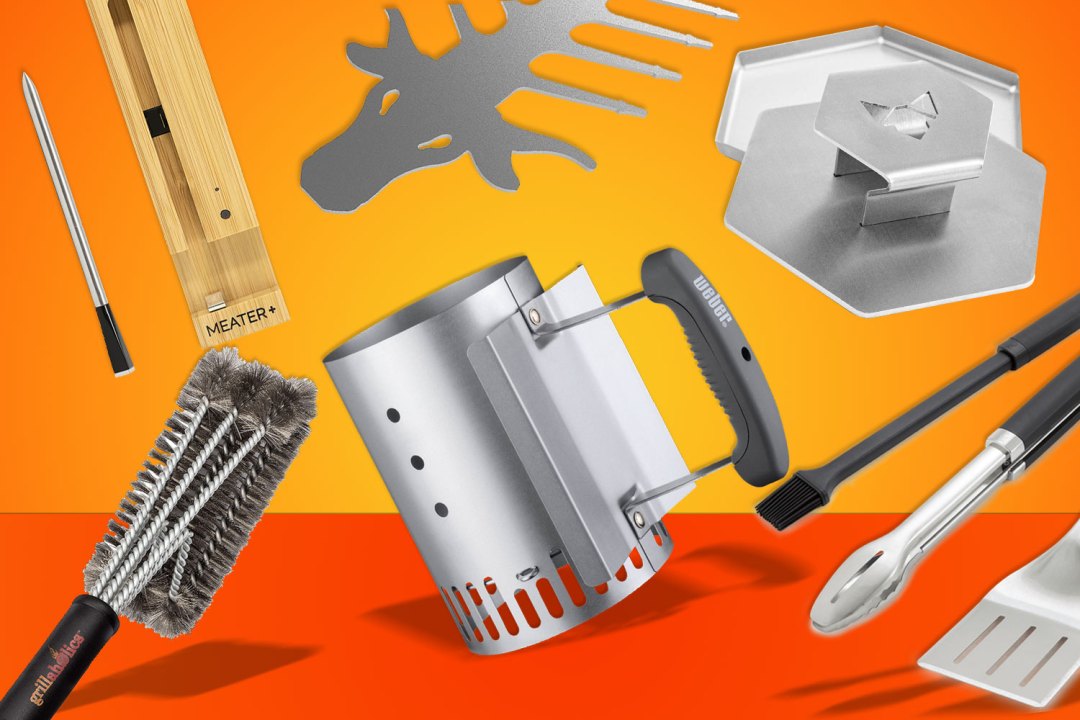 Whether you're rocking a gas, charcoal, or electric outdoor grill, you'll want to pick up some of the best BBQ accessories to help elevate your outdoor cooking experience to a whole new level.
From high-end tongs to durable grill cleaners, smash burger presses, wood pellets, and more, there's no shortage of gear to level up your garden culinary escapades.
Have a browse through our list below to upgrade your BBQ or portable grill, and happy cooking!
The best BBQ accessories you can buy today:
1. Weber Rapidfire BBQ Chimney Starter
One of the best BBQ accessories is actually a rather unassuming bit of kit. So much so in fact, that you might wonder why you'd even need it. But once you've tried lighting a charcoal BBQ with a chimney, you'll never look back. Pour in your charcoal/briquettes, pop a couple of fire lighters underneath, and marvel as heat and flames rise up, swiftly igniting the entire stack far quicker and more efficiently than traditional methods. Take that, gas fans.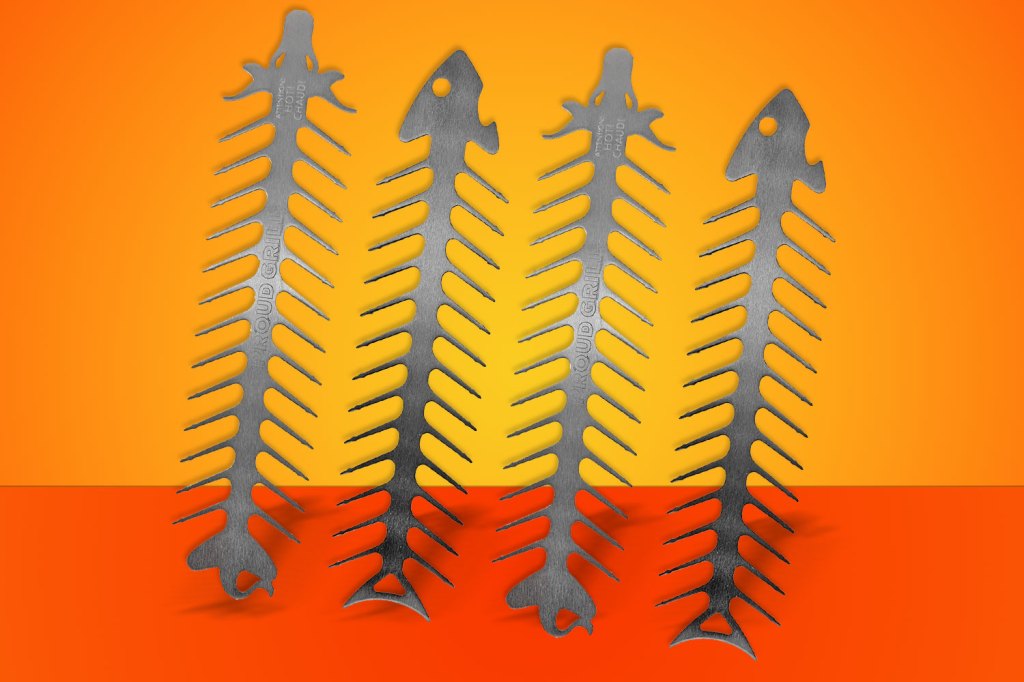 2. Proud Grill Company Slide & Serve BBQ Skewers
Traditional skewers are bland. Boring. They've had their time. This modern, contemporary set, however, breathes fresh life into the humble stick, opting instead for a plethora of individual spikes for easier removal of skwered meat and/or veg. Funky design aside, they're forged from stainless steel, making cleanup a doddle.
3. Meater Plus Smart Wireless Thermometer
Any pitmaster worth their weight in dry rub will know the value of an accurate meat thermometer. Often the difference between a piece of ruined, rubbery meat, and a fall-apart-in-the-mouth plate of juicy delicousness, the use of a thermometer can help ensure you never over or undercook anything again. Meater's offering is cleverer than most, thanks to its wireless design which lets you keep tabs on your food remotely, letting you step away and join the party without fearing the worst. And if you're cooking multiple things at once, there's a four-pack Meater Block option, which features a larger version of the handy wooden charging dock.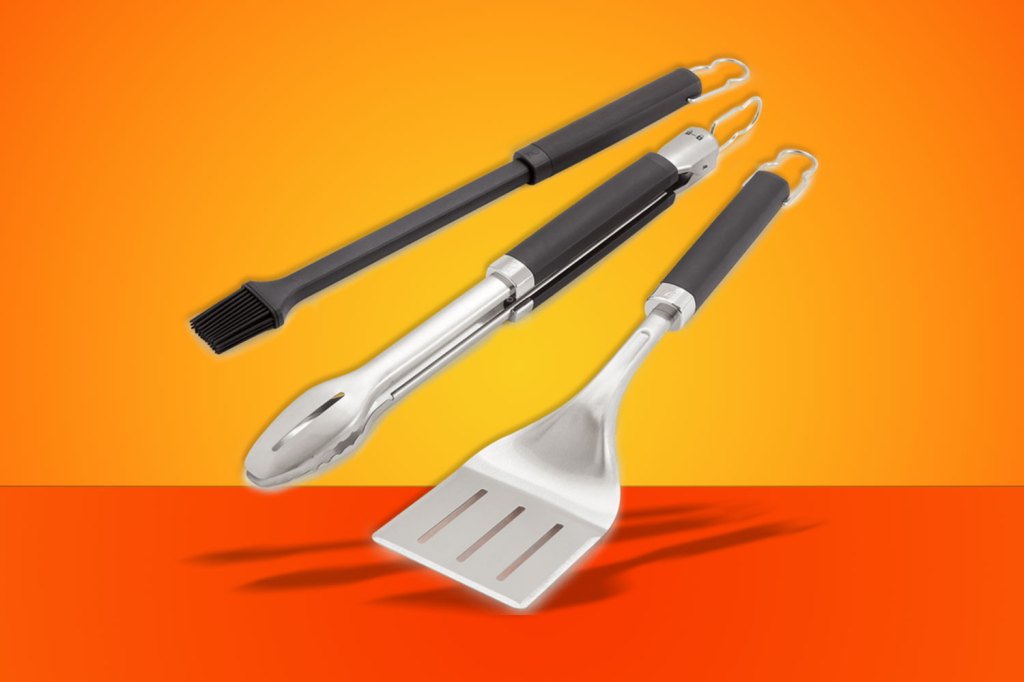 4. Weber Premium BBQ Tools Set
A spatula, a pair of tongs, and a basting brush make for the holy trifecta of BBQ tool essentials, letting you cover practically every base. From flipping and turning, to serving and basting, this premium set from Weber has you covered. Made from stainless steel, they're big, and incredibly sturdy, letting you confidently put them through their paces for years of loyal service.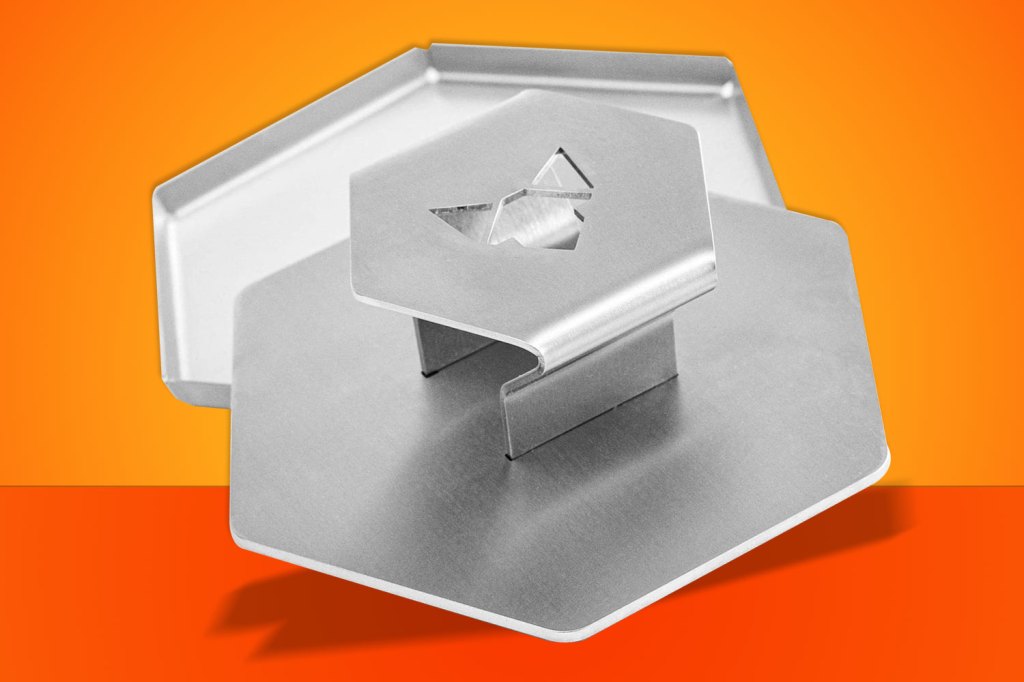 5. Fennek Smasher Burger Press
Once you've tried a smash burger, you'll never want to go back to regular thick patties again. Simply roll up a bunch of mince balls, place on a flat griddle, and use this weighty stainless steel burger press to smash the ball into a delightfully thin, crispy, flavourful burger. Slot some cheese in between, whack it into a brioche bun, and enjoy the beautifully browned deliciousness within. Extra bonus: you can easily fit them in your mouth without dislocating your jaw too. We're looking at you, pub burgers.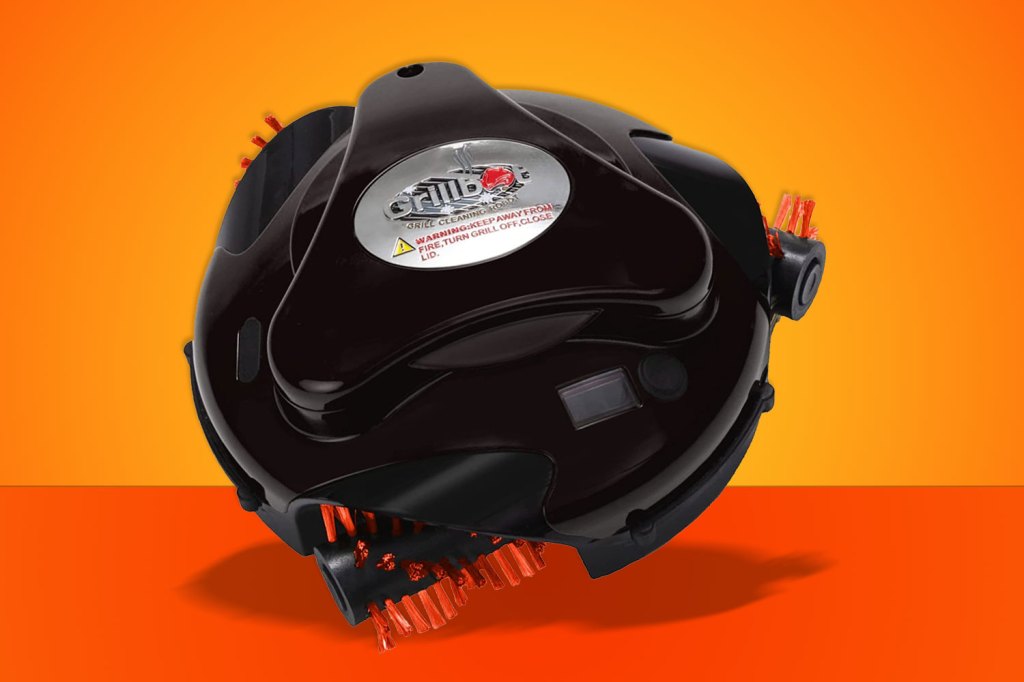 6. Grillbot Automatic Grill Brush
There's nothing wrong with traditional grill brushes — in fact, we've got a few in this very feature — but if you're looking to splurge, and/or feeling lazy, then this robotic BBQ grill cleaner might end up being one of the best BBQ accessories. Simply pop it on the grill, turn it on, and close the lid (to stop it from falling out), then let it works its wonderous magic, courtesy of its three tough revolving bristles and automated elbow grease.
7. Onlyfire Stainless Steel Griddle Plancha
Why would you need to add a grilling surface on top of a grilling surface? It's a valid question, and one we had ourselves until we took one for a spin. Placed on top of your regular gas or charcoal grill (make sure you buy one that fits your setup), the flat stainless steel surface of this plancha lets you easily create delicious smash burgers and much, much more. Chuck a bunch of vegetables and noodles on there, and you'll soon have a sizzling stir-fry in a portion size that a wok could only dream of. With a built-in tray to capture grease for easy cleaning, you'll never know how you lived without it.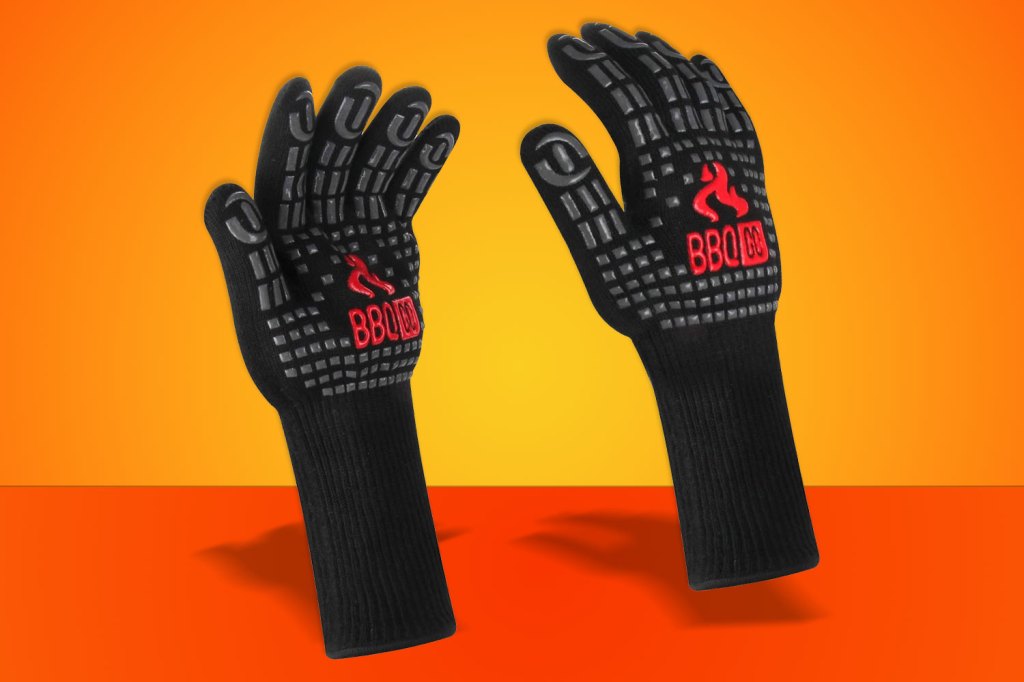 8. Inkbird Heat Resistant BBQ Gloves
Heat-resistant gloves might seem an odd choice at first, but if you've ever burned your hands moving grills around, then you'll definitely appreciate the extra security on offer here. Woven with specially-designed heat-resistant material and imbued with plenty of rubber grip sections, these rather unsightly gloves definitely prioritise function over form — and that's okay. No one's docking fashion points when the food you've served is on point.
---
9. Proud Grill Company Connect It Magnetic BBQ Tool Set
This cleverly designed set has multiple uses, thanks to an integrated magnetic docking system which lets the components morph from a pair of tongs to a single spatula and fork in an instant. From serving salad to dishing out cuts of meat, their stainless steel construction has you covered. The built-in magnets come in very handy for storage too.
10. Anmarko Stainless Steel Griddle Spatula
There's little to say here. An offset spatula (which makes for a more comfortable, stable flipping and manoeuvring experience), with a wooden handle, this is a staple tool that should form the foundation of any BBQ setup. Cheap, yet effective, simple spatula, we salute you.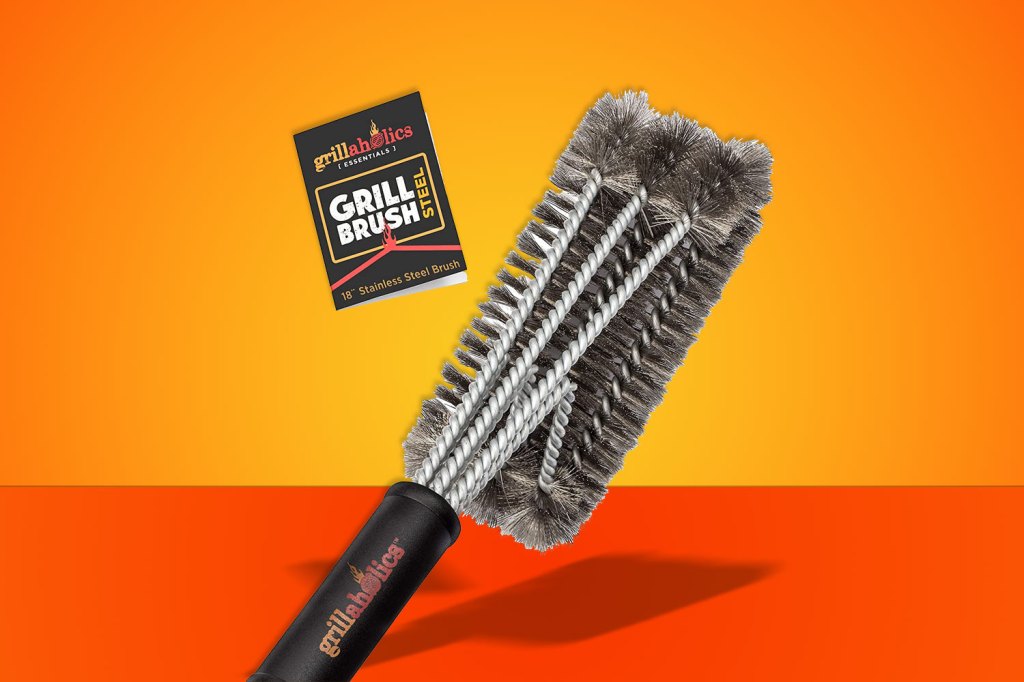 11. Grillaholics Steel BBQ Grill Brush
Fancy putting in actual elbow grease when it comes to cleaning your grill? Then this affordable-yet-effective steel brush has your back. Designed to envelop multiple grill bars at once, it'll make quick work of even the dirtiest grills — especially if used when it's still warm.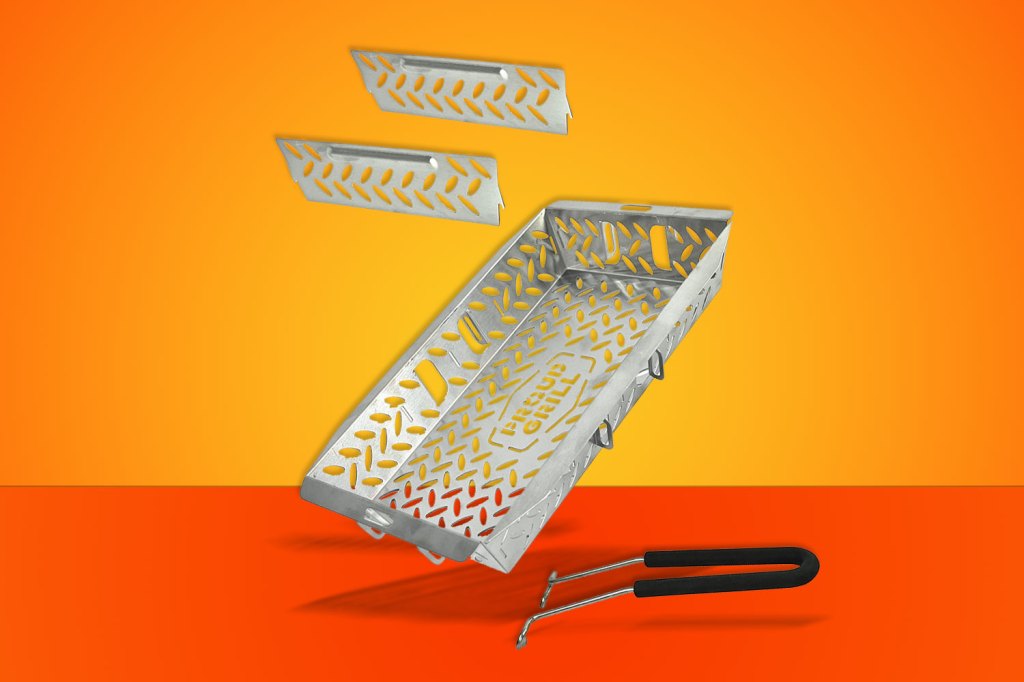 12. Proud Grill Company Stainless Steel Grill Basket
Sure, you could pop your veggies in the oven while you'r cooking up a storm outside — or you could chuck them in this hardy grill basket, enhancing their flavour tenfold with BBQ flame/smokey goodness. From mushrooms and fish, to veg and more, its flexible dividers let you compartmentalize the inner container as you see fit, while a removable handle makes for easy manoeuvring while cutting down on space.
---
13. Traeger Grills Signature Blend Wood Pellets
If you've got a pellet grill or a smoker box, then you'll want to ensure that you use the very best wood pellets to grace your food with the most delicious smokey flavours possible. Traeger makes some of the best pellet grills around, along with a selection of mouthwatering pellet options to go with them. The company has released a variety of pellets including pecan, apple, and whisky, but the maple and cherry signature blend is a good as place as any to start.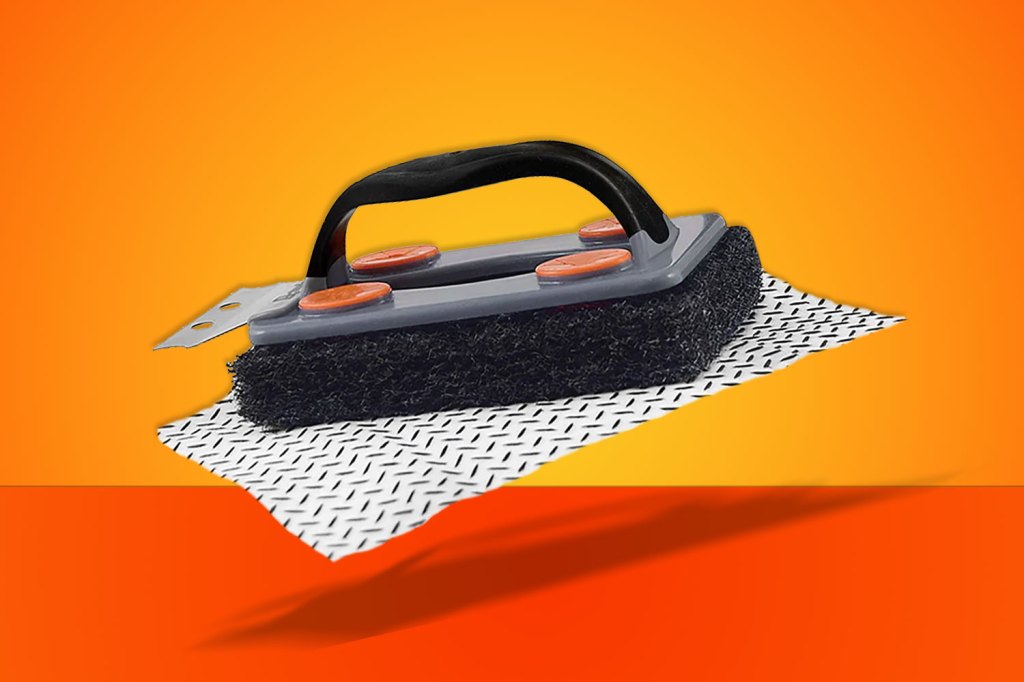 14. Proud Grill Company Q-Swiper BBQ Grill Cleaner Set
The third and final grill cleaning accessory in our list comes courtesy of the Proud Grill Company, combining a grill brush and scraper for maximum versatility. This set comes with 25 grill cleaning wipes too, which can be wrapped around the brush for extra grease wiping/soaking power.