The 20 best Christmas movies – and where to stream them
Netflix, Now TV, Prime Video and Disney+ are stuffed with festive films both old and new - here's our guide to the best Christmas movies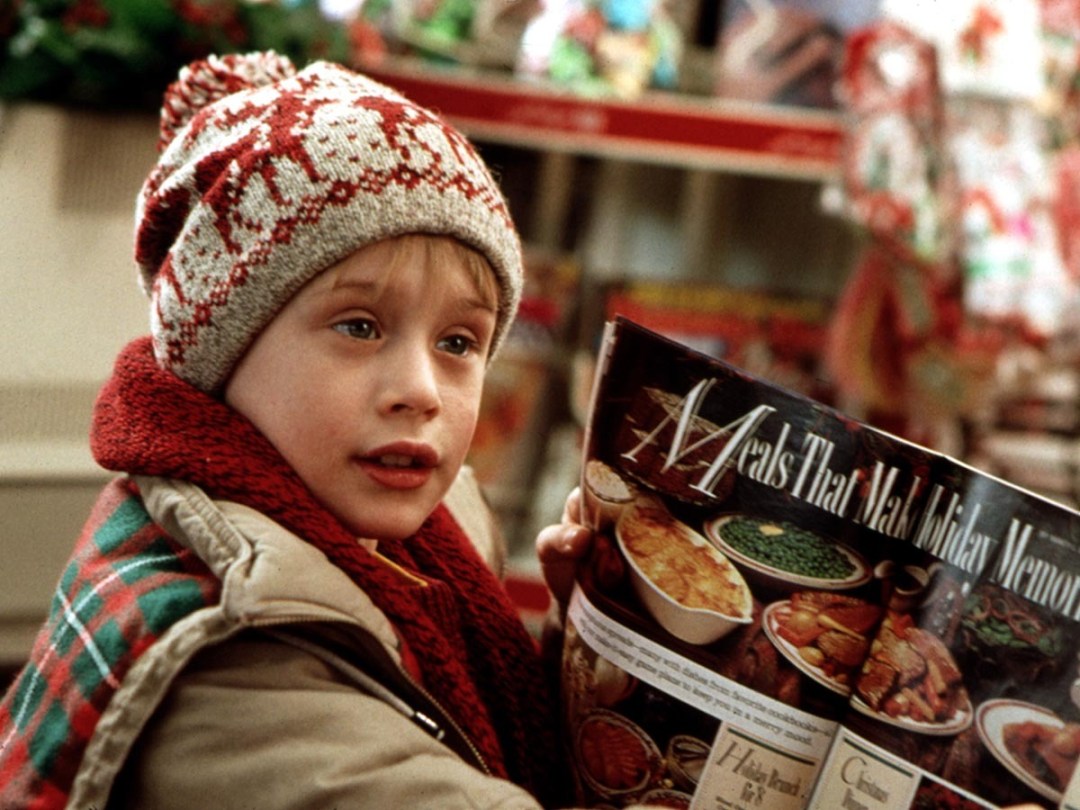 'Tis the season to be jolly – and also the season to bury yourself in sofa cushions, stoke up the fire and cram mince pies into your mouth while watching seasonally-appropriate films. Here's our guide to the best Christmas movies – and, naturally, how to get hold of them.,
Yes, watching Christmas movies is one of the many guilt-free pleasures this time of year provides, and those of you with streaming service subscriptions have plenty of festive fare to pump into your eyeballs. Much of it, predictably, is absolute dross (A Christmas Prince 3: The Royal Baby, anyone?), which is why we've made our own Santa-style "nice list" of our faves to help you organise your viewing binge.
Looking for something less festive to watch over the holiday period? Check out the lists below:
Our pick of the best Christmas movies to watch today
17) Jingle All the Way
Arnold Schwarzenegger's more family-friendly fare is not exactly well-regarded by film fans – most of us would rather see him firing an M60 machine gun from the hip than prat falling and mugging for the camera. And even within that very particular niche, Jingle All the Way is certainly no Citizen Kane (just for the record, the Citizen Kane of Arnie comedy films is Kindergarten Cop). And yet there's something to be said for this film's light satire on commercialism, as well as its abundance of holiday-specific cheer, that makes it worth a watch this year.
Schwarzenegger plays a New York father desperate to track down the season's must-have toy for his son's present – only to find that it's in such short supply that he must battle half of the city to get his hands on one. Don't worry: there are no M60s involved.
Watch Jingle All the Way on Disney+
18) Deck the Halls (2006)
Matthew Broderick and Danny DeVito play small-town neighbours embroiled in a festive feud in this goofy family comedy. Broderick's buttoned-down Steve Finch sees himself as the custodian and curator of the town's holiday festivities, ensuring everything remains restrained and tasteful, but DeVito's brash newcomer Buddy Hall isn't interested in doing things by halves: he wants his house so stacked with Christmas lights that it's visible from space, and doesn't care if he offends his neighbour's sensibilities while doing so. Cue slapstick warfare and everybody eventually learning the true meaning of Christmas – again.
Watch Deck the Halls on Prime Video
19) Bad Santa 2
It's not often that a sequel arrives a full 13 years after the first film, but Bad Santa 2 did just that – and while the world might have moved on since 2003, Billy Bob Thornton's misanthropic safe-cracking Santa hasn't.
He's still the disgusting, deviant drunk we met in the first Bad Santa, and with nothing to show for his life of crime, his thoughts have turned to suicide – until he gets a package from a certain little person with a ticket to Chicago and the promise of one killer heist. Cue reunions, binges, fist fights and things that are unmentionable on a family website.
Watch Bad Santa 2 on Prime Video
20) Falling For Christmas
Arguably the most talked about Christmas film this season, Falling For Christmas follows the story of Sierra Belmont, a spoiled hotel heiress played by Lindsay Lohan. There's an accident, Belmont/Lohan meets a handsome man, seasonal romances blossom and a few people learn the true meaning of Christmas along the way. So far, so characteristically Christmas movie.
Falling For Christmas is trashy, cheesy Christmas fodder designed to be viewed on a hangover after the work Christmas party. It's clichéd and nonsensical, and for that reason is definitely worth your time.