The 20 best Christmas movies – and where to stream them
Netflix, Now TV, Prime Video and Disney+ are stuffed with festive films both old and new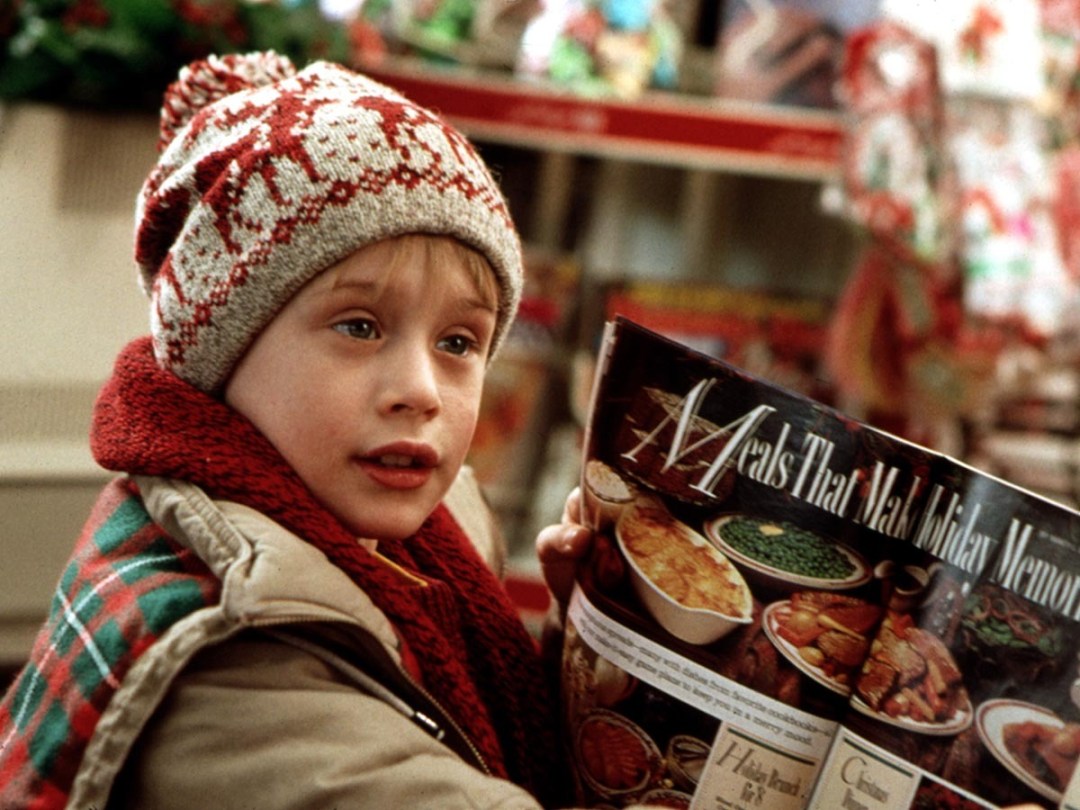 'Tis the season to be jolly – and also the season to bury yourself in sofa cushions, stoke up the fire and cram mince pies into your mouth while watching seasonally-appropriate films.
Yes, watching Christmas movies is one of the many guilt-free pleasures this time of year provides, and those of you with streaming service subscriptions have plenty of festive fare to pump into your eyeballs. Much of it, predictably, is absolute dross (A Christmas Prince: The Royal Baby, anyone?), which is why we've made our own Santa-style "nice list" of some of our faves to help you organise your viewing binge.
Black Christmas (2019)
A rare "serious" Christmas horror film, albeit not a particularly gory one: you can tell it's been heavily edited to avoid too restrictive a certificate, and as a result this tale of sorority sisters stalked by a mysterious robed killer over the holiday break doesn't pack as much of a punch as it should.
Still, it almost counts as a clever satire on cancel culture, the patriarchy's influence on the college education system and gender politics, if that's your bag – but, as with the scares, we do wish it expressed its points with a little more force. If you only watch one creepy festive film this year, make it The Nightmare Before Christmas or Krampus rather than this.
Watch Black Christmas on Netflix
Deck the Halls (2006)
Matthew Broderick and Danny DeVito play small-town neighbours embroiled in a festive feud in this goofy family comedy. Broderick's buttoned-down Steve Finch sees himself as the custodian and curator of the town's holiday festivities, ensuring everything remains restrained and tasteful, but DeVito's brash newcomer Buddy Hall isn't interested in doing things by halves: he wants his house so stacked with Christmas lights that it's visible from space, and doesn't care if he offends his neighbour's sensibilities while doing so. Cue slapstick warfare and everybody eventually learning the true meaning of Christmas – again.
Watch Deck the Halls on Netflix
Watch Deck the Halls on Prime Video
Bad Santa 2
It's not often that a sequel arrives a full 13 years after the first film, but Bad Santa 2 did just that – and while the world might have moved on since 2003, Billy Bob Thornton's misanthropic safe-cracking Santa hasn't.
He's still the disgusting, deviant drunk we met in the first Bad Santa, and with nothing to show for his life of crime, his thoughts have turned to suicide – until he gets a package from a certain little person with a ticket to Chicago and the promise of one killer heist. Cue reunions, binges, fist fights and things that are unmentionable on a family website.
Watch Bad Santa 2 on Prime Video