Best concept phones: rollable screens, liquid cooling, detachable lenses, and more
Top smartphone concepts from Xiaomi, OnePlus, LG, Samsung, and more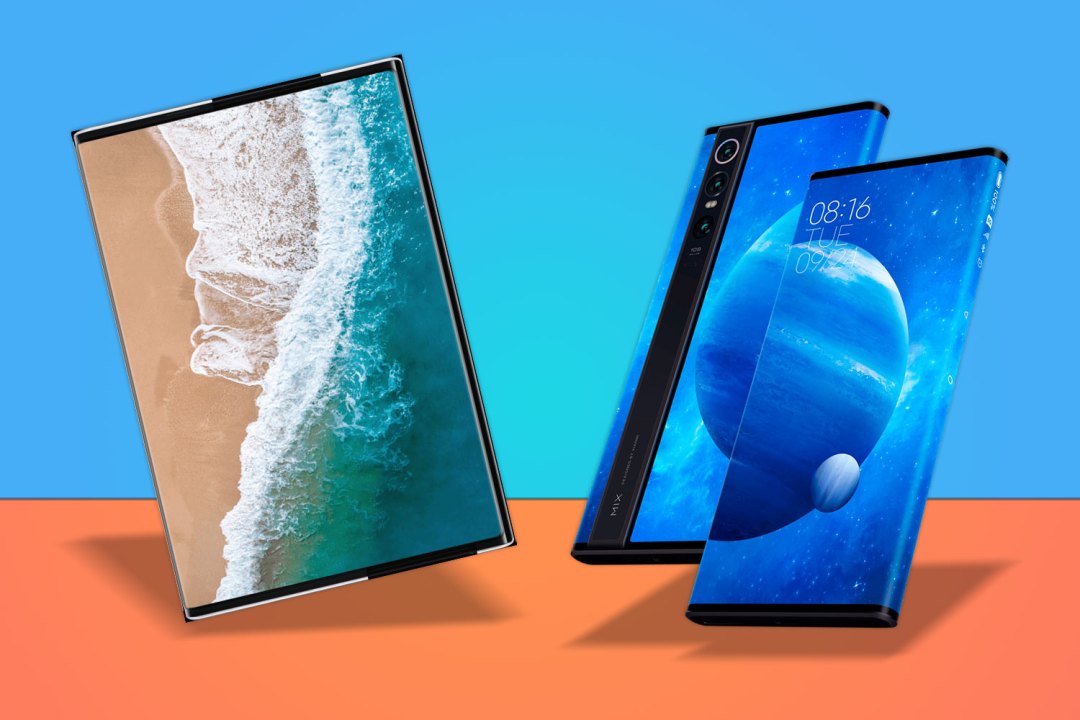 Tired of your folding, quad-cam-toting handset? On the hunt for your next early adopter fix? Looking for the best concept phones? Congratulations. You're a forward thinker. An innovation enjoyer. An orb-ponderer, if you will.
Never satisfied with the status quo, you're forever on the lookout for the Next Big Thing. And there are plenty of future flagships to look forward to. In fact, we've rounded up some of the best concept phones below, to give you a quick overview of what your future smartphone could be bringing to the table.
A casual Google for the best concept phones will bring up quite a few results, most of which are completely unrealistic renders from a decade ago, which include insane, physics-defying designs, and other pipe dreams like organic nanotechnology. We're not saying there's zero chance of a morphing handset ever occurring (folding phones have already kicked things off), but for the purposes of this round-up, we're sticking to the more-likely offerings — many of which have actual physical concepts.
So with all that said, let's dive into the best concept smartphones that are likely to become reality in the hopefully not-too-distant future.
These are the best concept phones
Xiaomi 12S Ultra Concept Phone
Not content with designing and releasing the superb 12S Ultra, the mad scientists at Xiaomi also went as far as developing a working 12S Ultra Concept — a smartphone capable of accepting interchangeable Leica M lenses. You know, the actual lenses used on actual Leica cameras. Those lenses.
It's all made possible thanks to an additional one-inch, 50.3MP sensor located in the middle of the concept model's camera array, which is surrounded by a twist-and-lock Leica M lens mount. The idea behind it is sound. When you need proper camera-like results (read: gloriously creamy bokeh), simply attach the portable Leica lens to the handset, and boom — you've got a bona fide camera.
And if you're worried about the poor one-inch sensor being exposed to the elements when you're snapping shots with the regular smartphone camera, don't be. Xiaomi's concept has a large, circular slab of hardy sapphire glass covering it, which should provide fairly substantial levels of protection.
Clearly feasible, but likely far from economical to produce at scale with the required tolerances and costs, this is a concept that could easily become reality within the next 5-10 years. At least, we really hope so.
Motorola Rizr
Motorola made quite the splash at CES 2023 with the Rizr — a smartphone with an expanding, rollable screen.
An alternative to folding phones like the Samsung Galaxy Z Fold 4 and Motorola's own folding Razr, the Rizr concept ditches the folding design entirely, opting instead for a partly-rolled-up OLED screen which unfurls as a built-in mechanism raise it upwards, lengthening the screen.
The process is reversed when you want a more compact display, and its actual usefulness is open to debate. Unlike a book-like folding phone, this taller screen doesn't add that much useful display real estate, and in fact, it looks like it would be tricky to use with one hand, due to the extra length. We can, however, see it being used by those who gluttonously consume films and other widescreen content, and it could give you the edge in gaming as well, thanks to the wider field of view.
It's unclear if the Rizr will ever make it beyond the concept phase, but considering the fact that it was joined alongside Lenovo's rollable laptop concept, it's clear that quite a lot of time and effort has been put into figuring out how such devices could potentially come to fruition.
OnePlus 11 Concept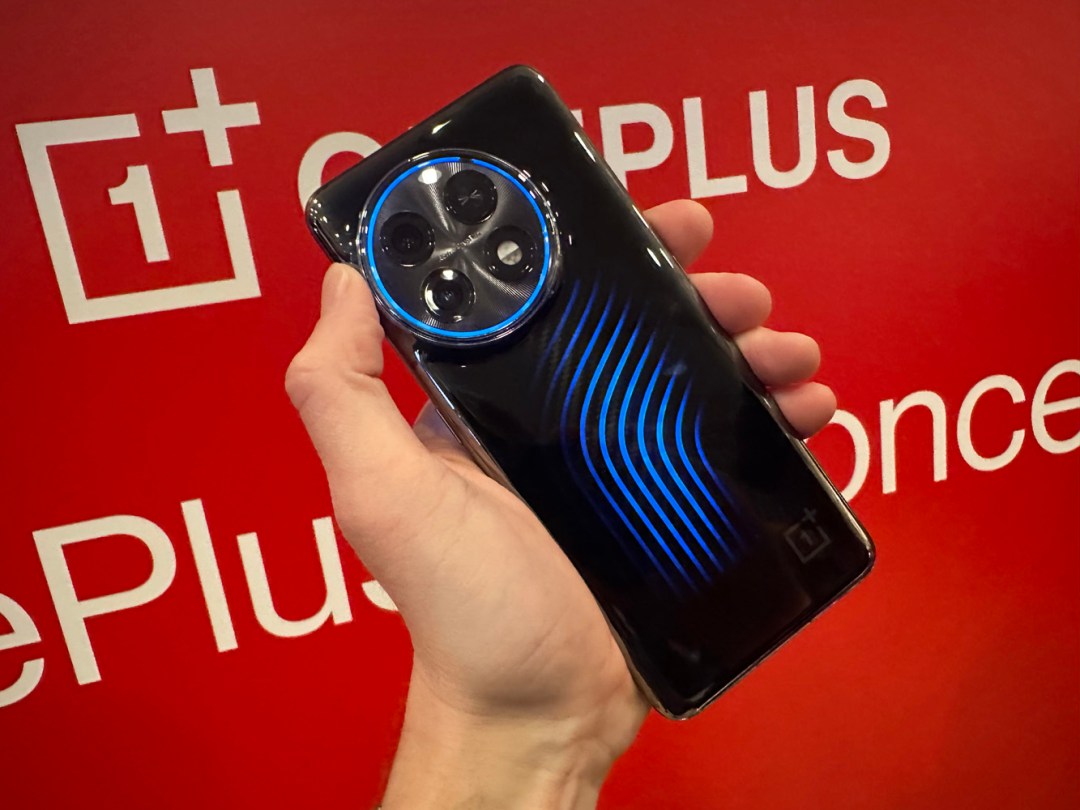 CES 2023 also saw OnePlus get in on the concept action, by unveiling the aptly-named OnePlus 11 Concept — a handset with a built-in functioning liquid cooling system, powered by a miniature microscopic pump.
PC gamers will likely already be familiar with the concept of liquid cooling, which involves a closed-loop system, filled with water, which is continuously circulated throughout the loop by a pump. In PCs, the water passes across components like processors and GPUs, soaking up their heat before being transported to a radiator. The latter will have fans that pass air through them, carrying the water-warmed air out and away from the case, and internal components within.
The OnePlus 11 Concept retains the principle of water cooling, but obviously at a much smaller scale. The pump, for one thing, is absolutely tiny, measuring in at 0.2cm, and you can actually see how small the liquid-carrying tubes are, thanks to the specially designed, transparent Clear Flow cover.
Dubbed Active CryoFlux, it currently makes barely any difference to performance (read: a couple of frames more when gaming), which will come as no surprise given its miniature size and lack of a fan-laden radiator. Still, we'll always applaud innovation, so credit where credit's due.
Incidentally, OnePlus also showed off a 45W external liquid cooler at CES, which is, in essence, a portable PC-like liquid cooling unit, complete with fans and a radiator. Once attached to the rear of a handset, it makes a massive difference, dropping temps by up to a whopping 20 degrees, allowing the CPU to run at full pelt without being throttled. Overkill? Absolutely, but it shows the concept is more than a little sound.
Oppo X 2021
Motorola wasn't the first manufacturer to experiment with rollable smartphone displays. In fact, LG also had a rollable smartphone concept, before it officially axed its phone business in 2021. That same year though, Oppo also released a rollable handset concept, dubbed the Oppo X 2021.
Rather than opting for the Motorola Risr-like vertical unfurling display, Oppo went a similar route to LG, with the screen being rolled out horizontally, from the side. For most people, this execution will probably be more useful, especially when it comes to content consumption in the form of reading websites, emails, ebooks, and general messaging.
The wider screen has more space for activities, and essentially transforms Oppo's concept into a miniature tablet. There's been no word on any updates at the time of writing, but it looks fairly well-polished, so we're hoping for something more substantial over the next few years.
Xiaomi Mi Mix Alpha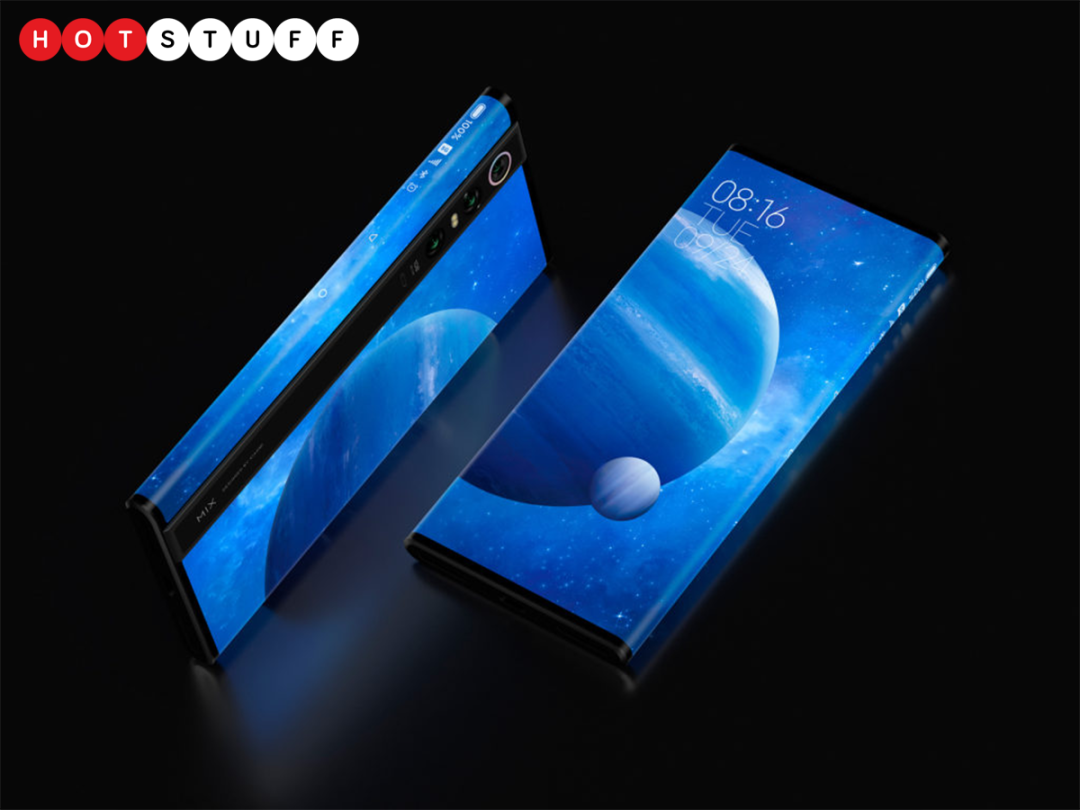 If you're familiar with Huawei's Mate Xs folding phone range, then Xiaomi's concept Mi Mix Alpha might not seem that futuristic at first glance. And you'd be right.
Essentially identical to Huawei's wraparound design (i.e. where the screen folds backwards, enveloping the device around the front and back), it's not the craziest design we've seen. But, it's definitely one of the most beautiful, and we see no reason why it couldn't be made a reality.
The crucial difference with Xiaomi's offering, is the fact that unlike Huawei — which only has the front-facing portion of the screen turned on when closed — the entire display, from the front, to the spine and the rear, can be turned on at the same time, creating a seamless, futuristic experience that appears to be plucked straight from a Hollywood Sci-Fi flick.
Naturally, it's likely to tank batter life, and some clever engineering will be required to shift or replace the power and volume buttons, hence why it remains a concept. But as far as looks and feasibility go, the Mi Mix Alpha is up there with some of the best concept phones we've seen.
Samsung Galaxy Tri-fold
If you're not content with the dual-folding Galaxy Fold Z 4 then a patent, presented by Samsung Electronics, for a tri-folding handset might be the answer to your tech-filled dreams.
With a triple-fold, Z/accordion-like contorting mechanism, the regular-looking (but presumably very thick) handset will be able to unfold itself to comparatively gigantic tablet-like proportions, as demonstrated by a concept render by tech site LetsGoDigital.
The usual features like an in-display fingerprint scanner and triple-rear camera are all present and accounted for, as is an HDFMI connector for big-screen sharing. While patent applications are no guarantee of actual future products, the tech is far from outside the realms of possibility — though we shudder to think what the asking price would be, with those components and research and development costs taken into account.