Christmas Gift Guide 2022: the best eco tech gifts and sustainable gadgets
Sustainable Christmas shopping? These gifts are greener than the Grinch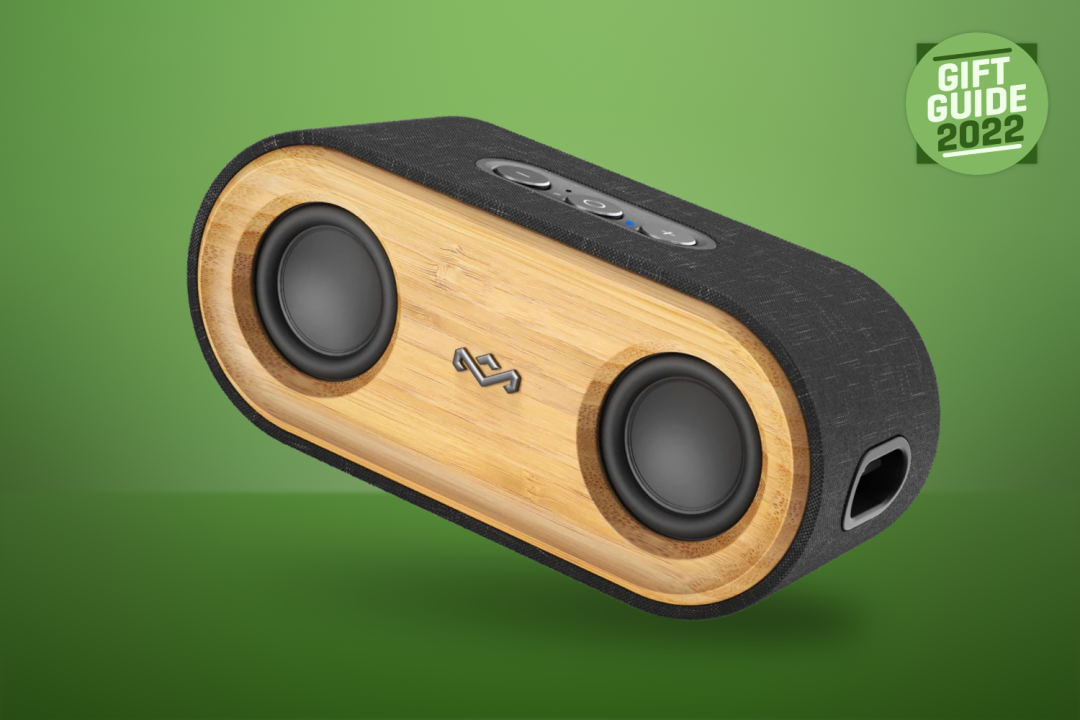 You don't need a Muppets medley to know it's not always easy being green. Sure, you can bring your own bags and refill your own bottle, but one disposable purchase can offset all your offsetting. Keen to channel your inner Kermit this Christmas? Take a hop in the right direction with this selection of eco gifts.
From recycled earbuds to circular smartphones, the gadgets below are all built to be greener. Many use renewable or plant-based materials to tread lighter on the planet, while several also support environmental schemes – from planting trees to cleaning the seas.
Wrap some of our suggestions in recycled paper and you'll be closer to a frog-friendly festive season. Plus you'll get sustainable bragging rights at your Boxing Day beach clean-up.
---
Our pick of the best eco Christmas tech gifts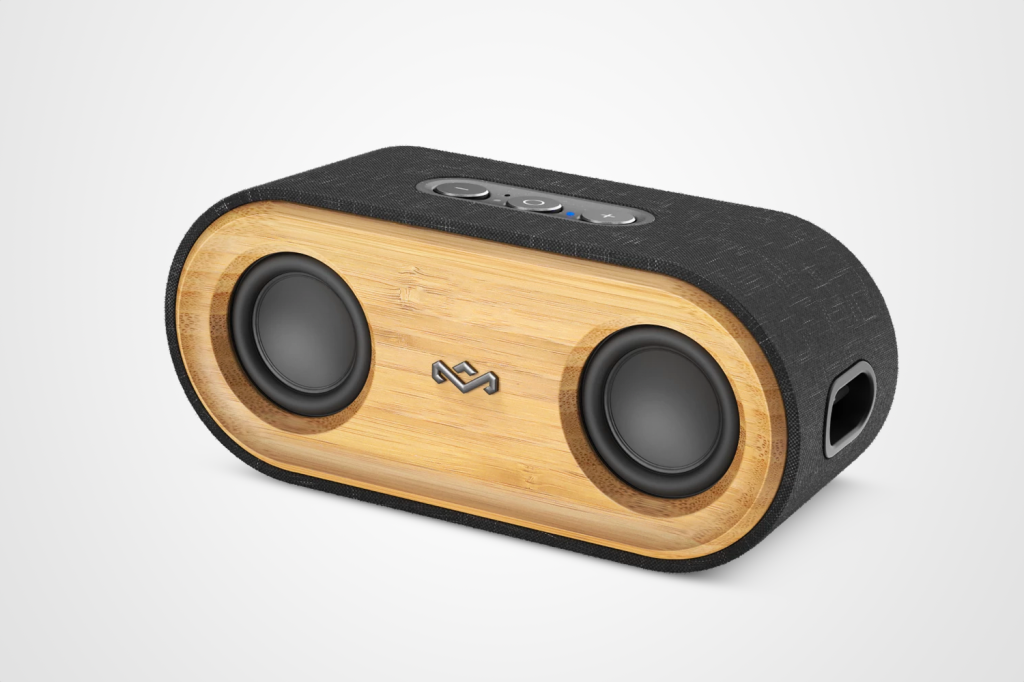 House of Marley Get Together 2 Mini
Nothing says sustainability like recycling last year's Christmas playlist. Need an eco speaker for your salvaged beats? This compact party-starter bangs the gong for greener gear. Fronted by renewable bamboo, its fabric wrap is woven from reclaimed materials, while the silicone shell upcycles post-consumer waste. Bass Boost lets you deck the halls with extra oomph, while IP67 water-resistance means it'll survive if someone goes wild with the organic Buck's Fizz.
---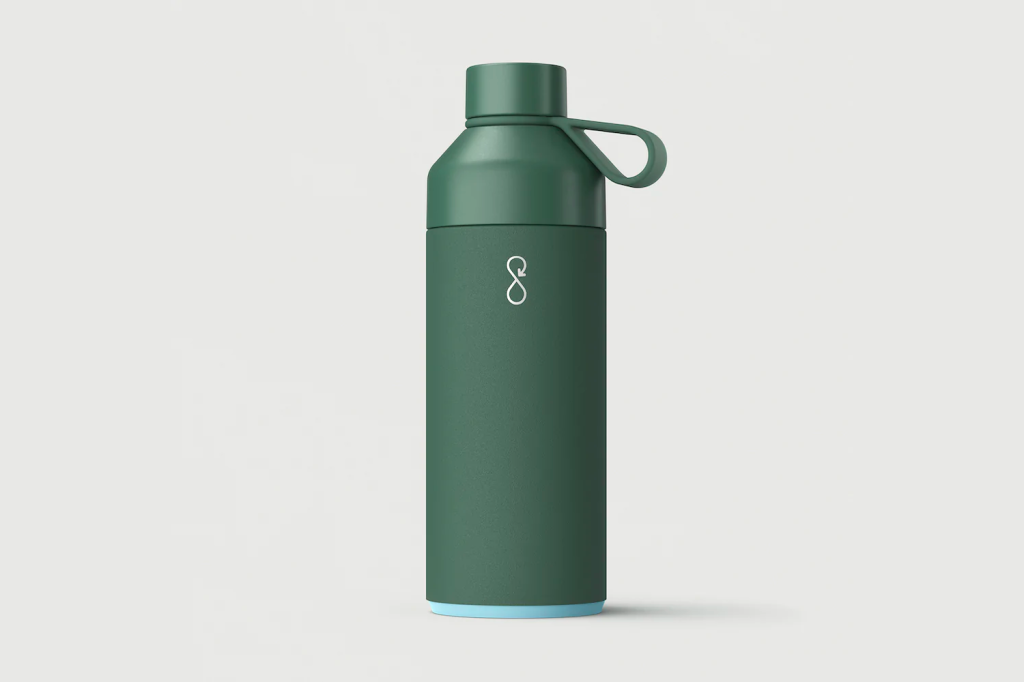 Big Ocean Bottle
Refill instead of buying and you'll save the world from one more plastic bottle. Buy this 1L flask and you'll stop 1000 more from entering the ocean. Entirely recyclable, its recycled stainless steel cylinder is vacuum insulated to keep tipples temperate. A little lid allows easy sipping, while the big top serves as a cup for supping. Each one sold funds programs which reward communities worldwide for collecting plastic waste.
---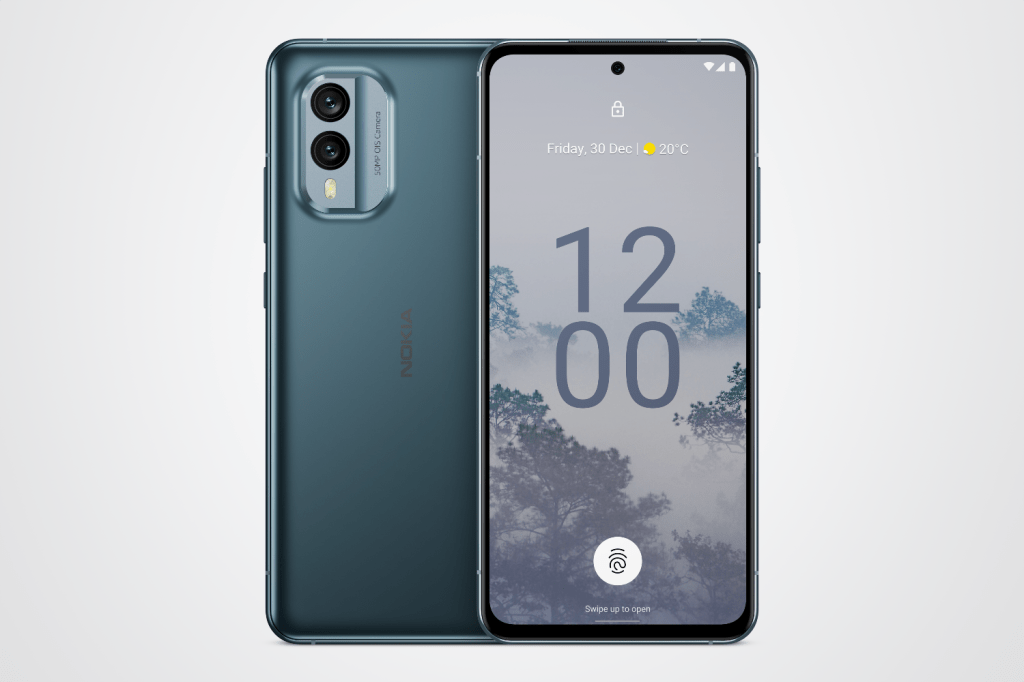 Nokia X30 & Circular subscription
Nokia's no stranger to spherical phones: the 3650 featured a round keypad all the way back in 2002. But the X30 is a different sort of circular. Flagship of Nokia's new subscription service, it's here to show that a phone is for years, not just for Christmas. Buy it outright and you'll bag an eco blower with a more sustainable shell. But get it on the Circular plan and Nokia will reward you for not upgrading, crediting Seeds to your account which can be donated to support good causes. And when it does conk out, Nokia will sort the recycling.
---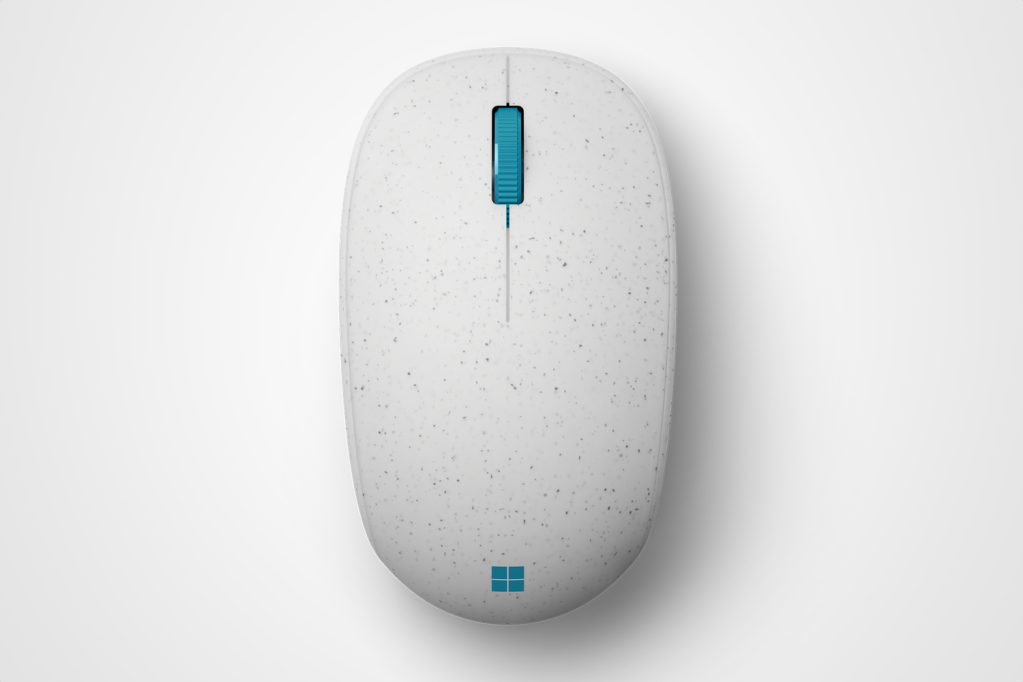 Microsoft Ocean Plastic Mouse
Poorly sorted rubbish can attract rodents. Take this wireless mouse from Microsoft: instead of sniffing out cheese, the eco clicker tackles the issue of floating trash. A fifth of its shell is made using plastic waste recovered from oceans and waterways. Washed and squashed into pellets, the recycled detritus is blended with virgin materials to make a more sustainable scroller. It also ships in packaging crafted from wood and sugarcane.
---
Fossil FB-01 Solar-Powered
True eco warriors can tell time using just the sun. Still working on your solar timekeeping? Try this Fossil watch for size. Equal parts chunky and funky, its cell is renewably boosted by exposure to sunlight. And if you're worried that wearing it will alienate you from fellow activists, simply tell them about #tide ocean material: used for the casing and the strap, it's produced entirely from ocean-bound plastic waste.
---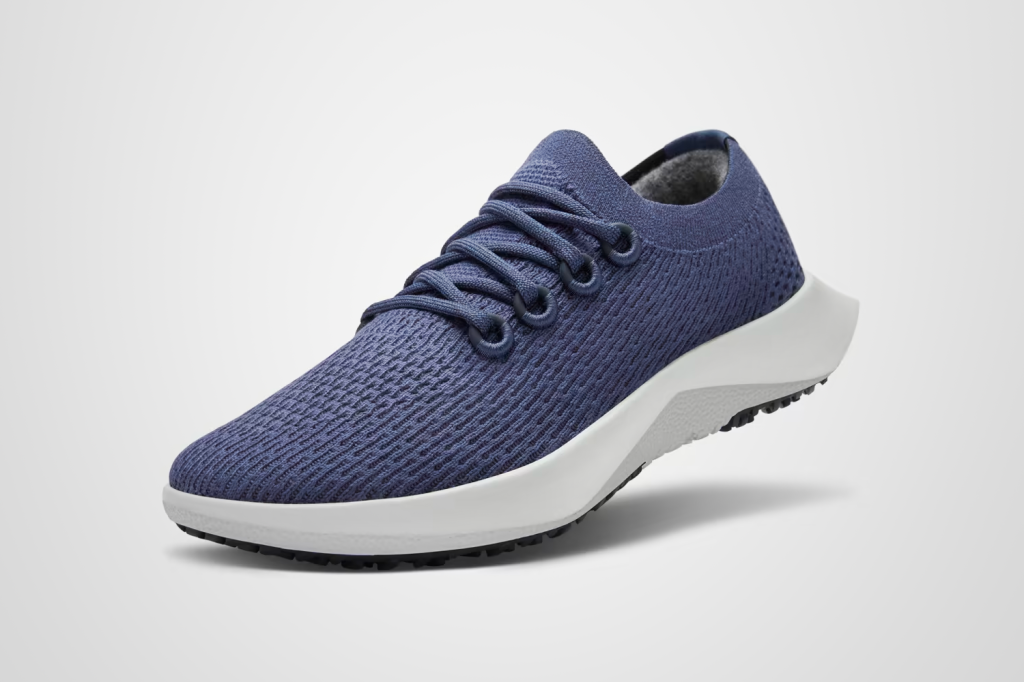 Allbirds Tree Dasher 2
It's tricky to leave only footprints when your kicks aren't eco-friendly. Tread lighter on the planet with these plant-based pumps. Featherweight and flexible, the knitted upper is sewn using eucalyptus fibre, while the midsole is sourced from sugarcane. A collar locks your ankle in place, while bio-based eyelets and recycled laces make for sustainable tying. And with an FSC-certified natural rubber outsole, you can land easy on the angular heel.
---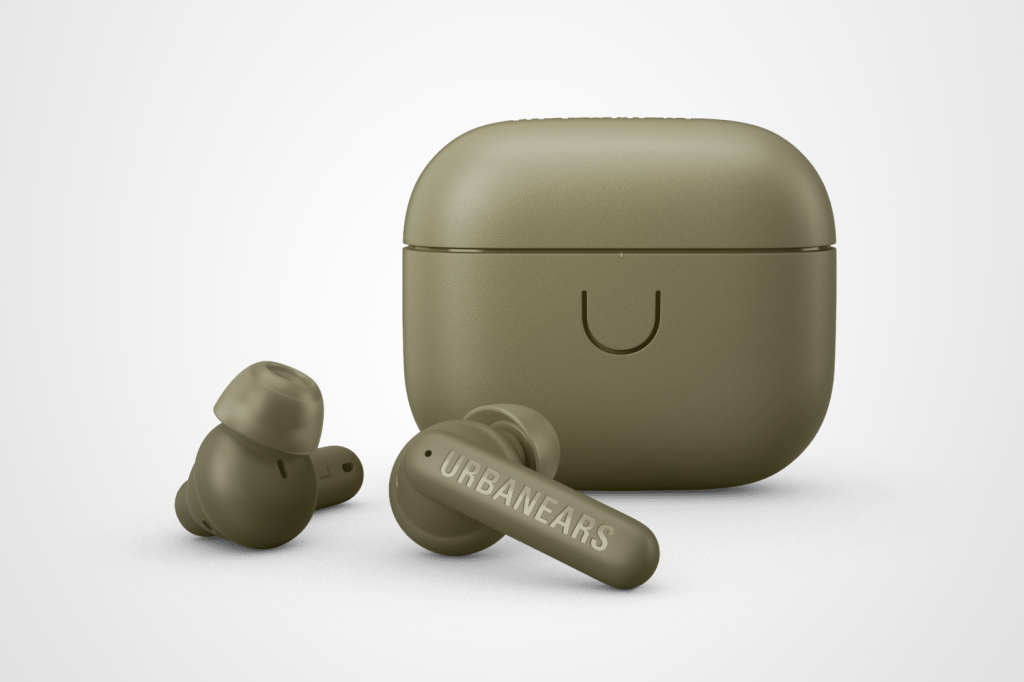 Urbanears Boo Tip
Listening to trash won't help the planet. Sticking it in your ears just might. These wireless earbuds are made using 91% recycled plastic, sourced from bottles, air conditioners and other discarded detritus. Besides a smaller footprint, they also sit light on your lugs at just 3.95g apiece, with a rounded fit for comfortable listening. And thanks to 10mm drivers inside, they'll only sound rubbish if you pick a junk playlist.
---
Kobo Clara 2E
It's not easy being a sustainable bookworm. You could stick to tomes printed on recycled paper. Or you could turn over to this eco e-reader. Most of its shell is made from recycled plastic, including 10% that's ocean-bound. Kobo hopes to stop 200,000 bottles reaching the waves each year. And because it's waterproof, you'll be able to enjoy cleaner seas while devouring the next paperless bestseller on its 6in display.
---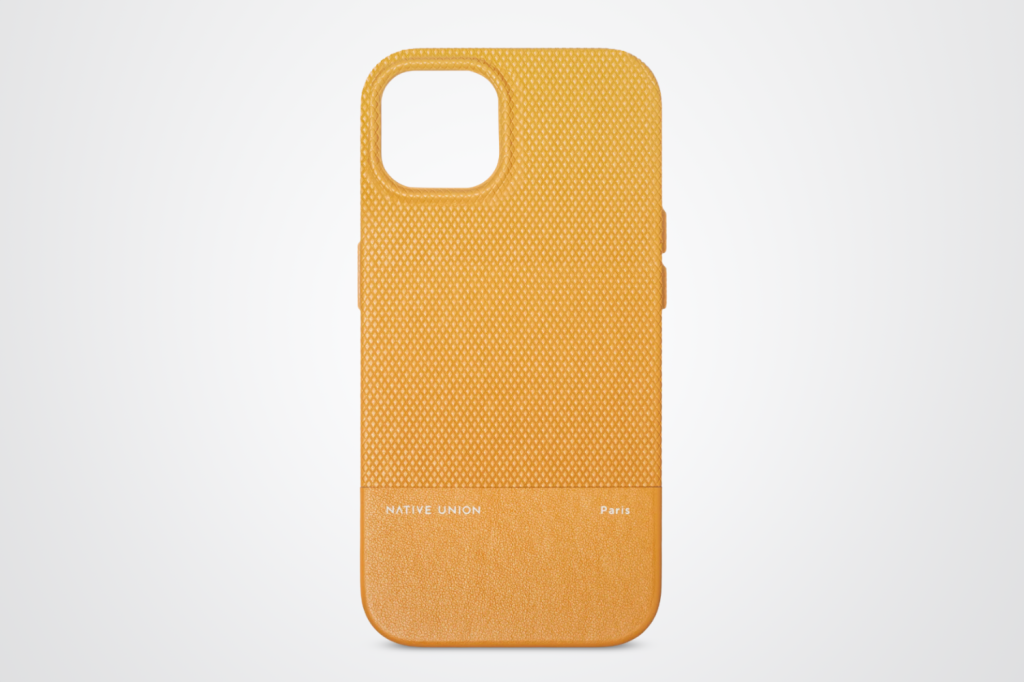 Native Union (Re)Classic
What feels like cowskin and sounds like a Kanye album? YATAY: a plant-based material that's hand-crafted in Italy. More durable than PU alternatives, it uses less water and produces lower carbon emissions than genuine leather. And it's what coats this iPhone case from Native Union. Together with a recycled frame and microfibre lining, the cross-hatched wrap proves that premium protection doesn't have to hurt the planet. Or its bovine inhabitants.
---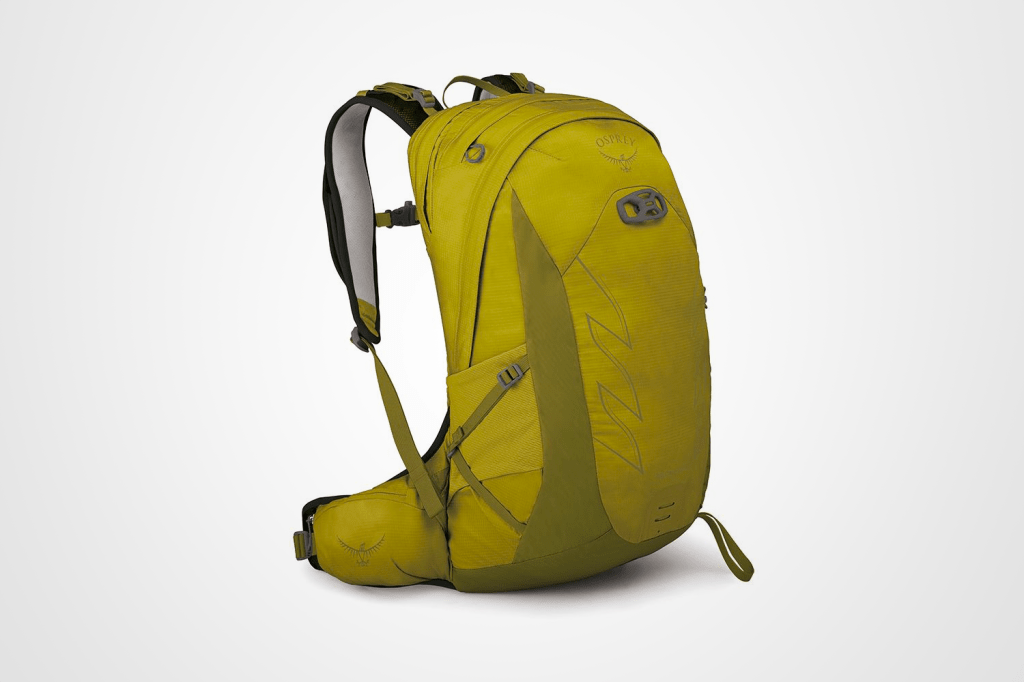 Osprey Talon Earth 22
Jute might be renewable, but gunny sacks aren't the easiest to hike with. For an eco tote that's slightly more technical, try this Osprey pack. Perfect for alpine commuters, it features a laptop sleeve, ice axe attachment and a a bike helmet hook. Comfortable to carry at 1.1kg, it also weighs lighter on the planet: from recycled fabrics to ocean plastic webbing, it's made with a checklist of sustainable materials.
---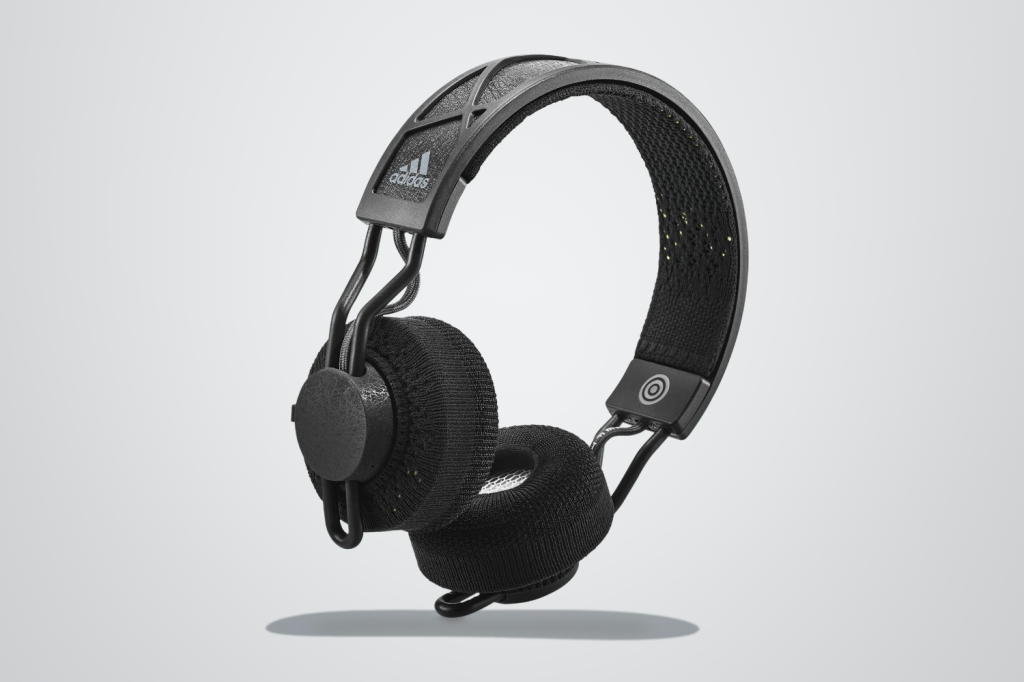 Adidas RPT-02 SOL
Clean energy can be hard to find before a workout. These Adidas cans mete out green motivation, no protein necessary. Powerfoyle material on the band recharges the battery from light alone, fuelling fastest when you run under the Sun. Limitless in daylight and good for 80 hours after dark, your legs will conk out long before they do. And for a bonus eco boost, 87% of the plastic is recycled.
---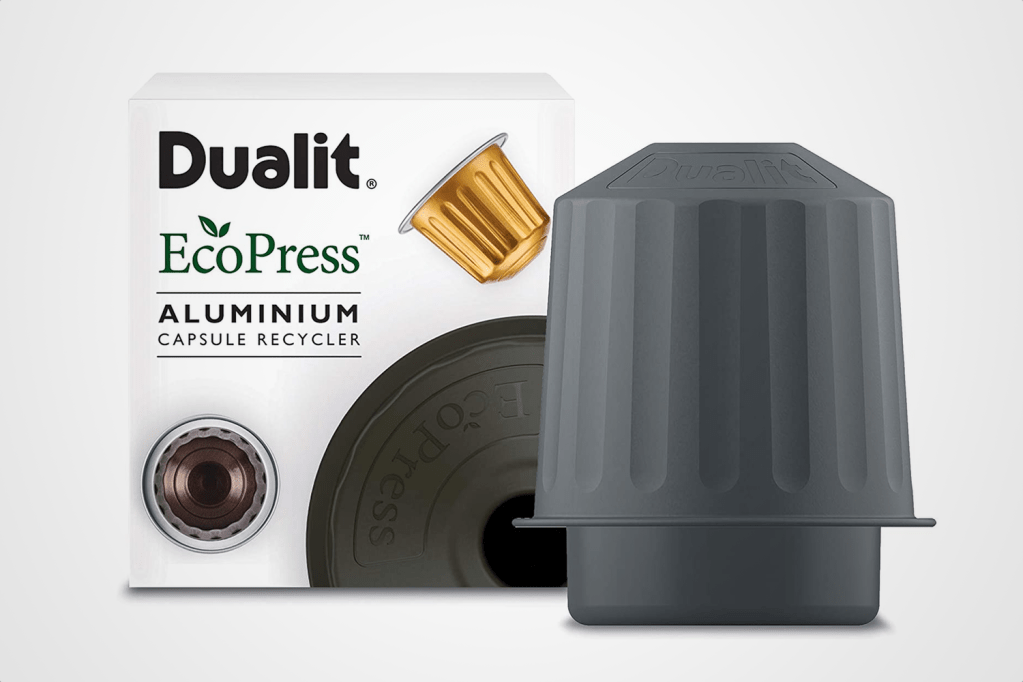 Dualit EcoPress Aluminium Capsule Recycler
Coffee capsules might be made of metal, but their soggy contents often prevent used ones from being recycled. You could switch to a compostable equivalent. Or to make your existing brew more eco, drop and pop your pods using Dualit's EcoPress. Compatible with most mainstream containers, a firm push on the top turns aluminium capsules inside out, emptying their contents into the base to leave behind a husk you can chuck into your home recycling.
---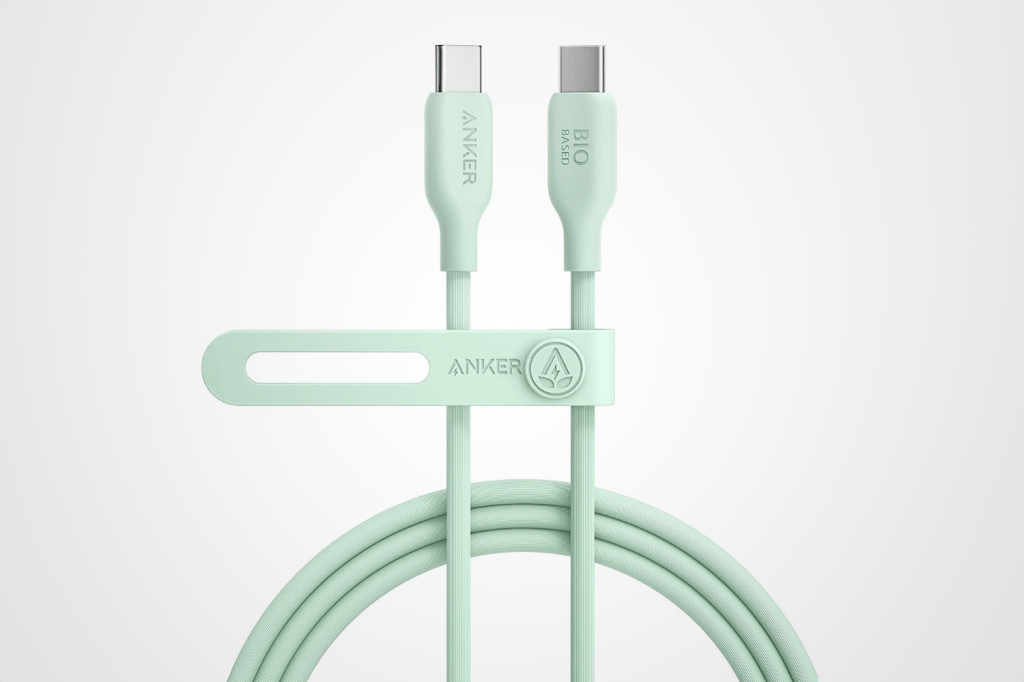 Anker 543 USB-C to USB-C Cable (Bio-Based)
Many mobile makers now ship their handsets without wires. Which is great for keeping the world free from excess cables, but what if you actually want one? This cord tries to be more eco. Available with Lighting and USB-C connectors, 40% of its exterior is made from plant-based materials. It's also been tested by Anker to withstand 20,000 bends. So while it's not waste free, it should cut your footprint.
---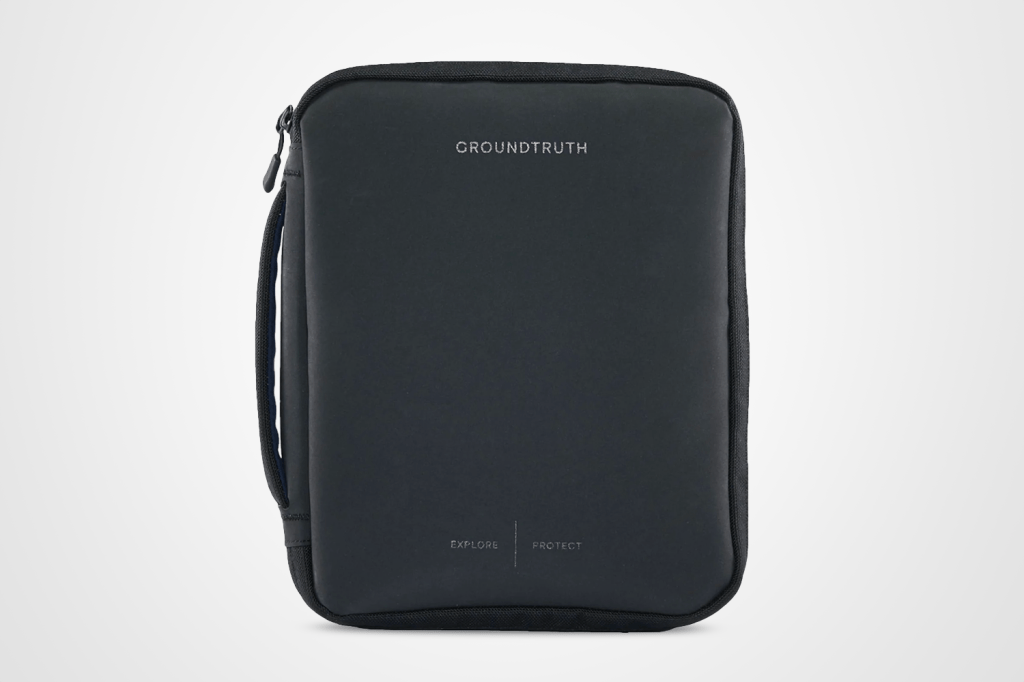 Groundtruth Rikr Tech Pouch
The greenest way to shift your gear is to hold it all in your arms. Too many cables to carry? This sustainable pouch is the next best thing. Carbon neutral and shipped in biodegradable packaging, it's crafted entirely from recycled materials. That includes the elastic straps, mesh pockets and fleece lining inside. Even the zips. It's also rip-proof and water-resistant, so should prove an economical addition to your everyday carry.
---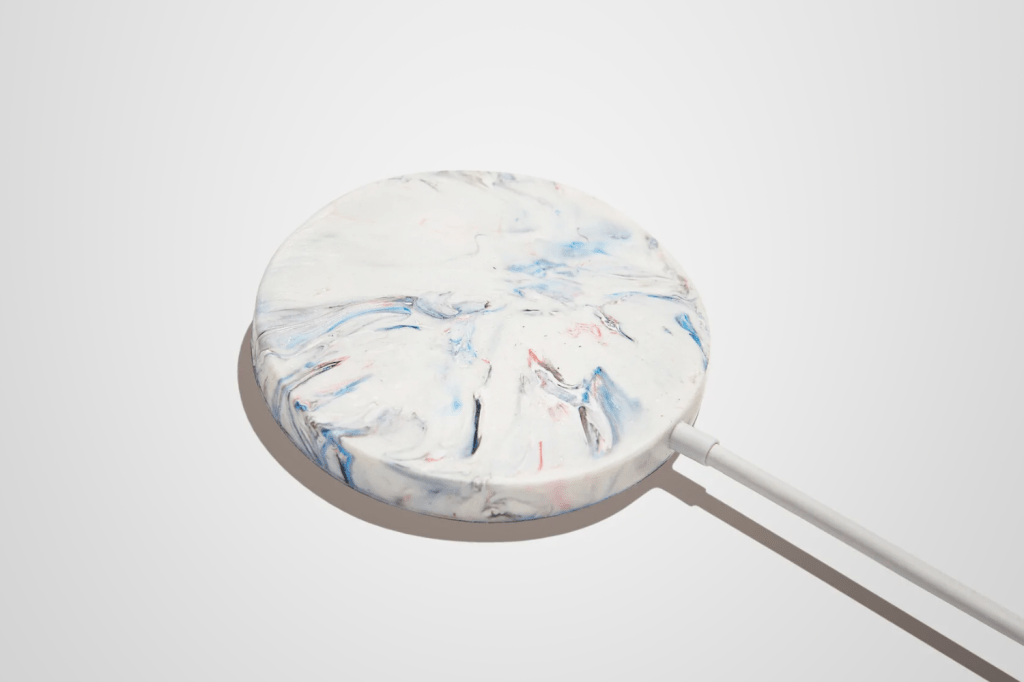 Gomi Wireless Magnetic Charger
Recycling is one way to tackle plastic waste. But what about packaging that can't be repurposed? Enter Gomi, which transforms non-renewable scraps into useful accessories. Like this charging puck, which is crafted from the stuff. It works with all wireless devices, delivering 15W fast charging. Plus it's MagSafe compatible. Gomi promises to keep each one alive for as long it can, and will buy it back when repairing proves impossible.
---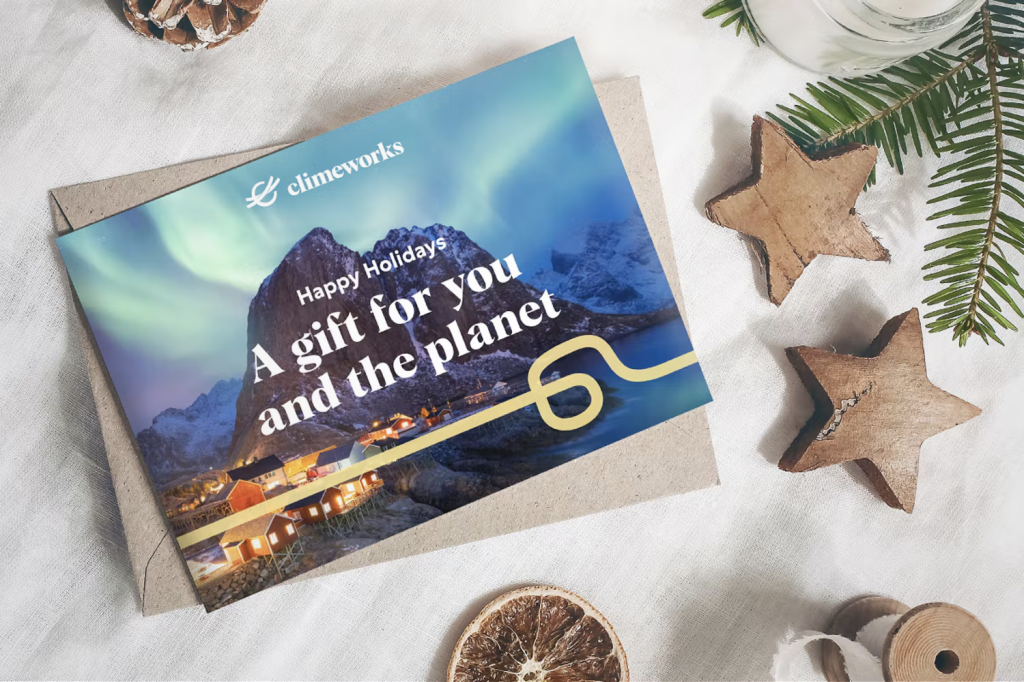 Climeworks gift subscription
Cowspiracy. Seaspiracy. Our Planet. A Netflix subscription unlocks access to all sorts of eco documentaries. Want a monthly membership that actively addresses the situation? Climeworks fights climate change by removing CO₂ from the atmosphere, using modular machines which filter air to capture harmful emissions for storage or safe re-use.