The best electric cars for city driving 2016 – reviewed
Electricity - it's the future. But are our cities ready for plug-in cars? Stuff found out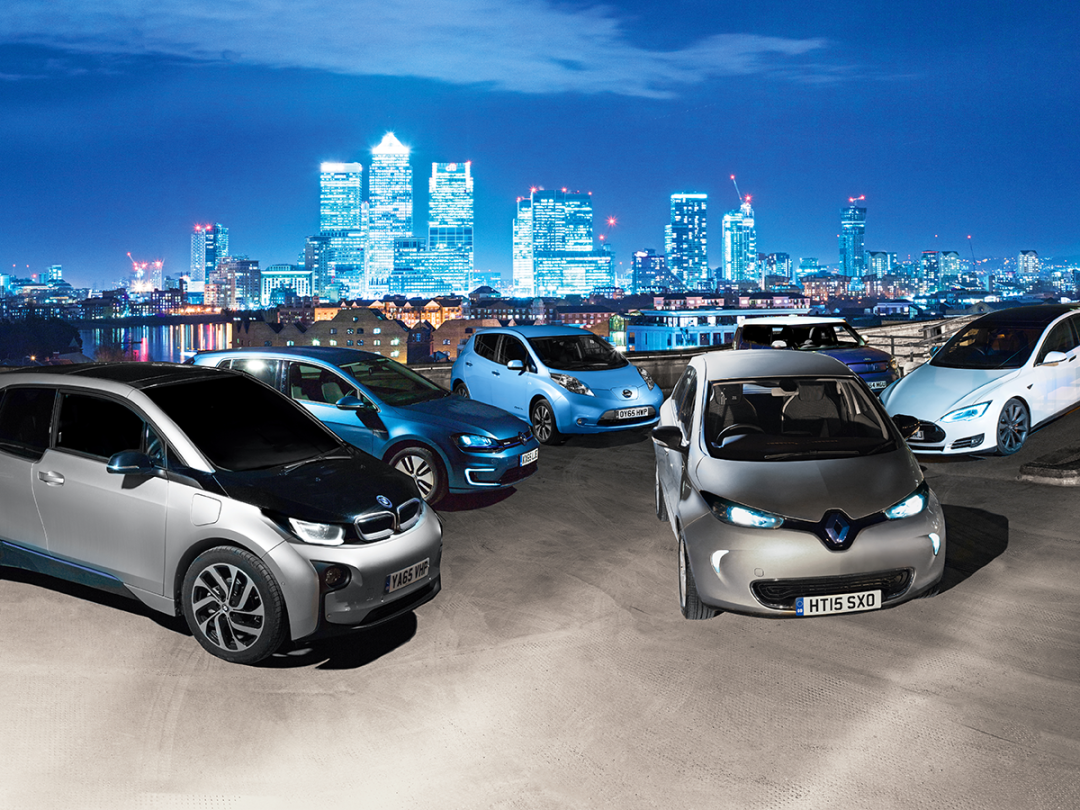 One city, six cars.
We've saddled up all the electric motors we could get our hands on and challenged Stuff's best drivers to commute in them for one week. Did the Big Smoke beat them? Or is our battery-powered future finally here?
If you've considered making the switch, our round-up should help you pick the right electric city car to get you to work – without running out of juice along the way.
VW e-GOLF (from £31,860)
In some ways, the e-Golf is the least interesting car of this whole test – but for the very same reasons it's also the best.
See, the e-Golf is just like a 'normal' Golf only, well, electric. It's very much a Ronseal kind of car. There are hints at the futuristic heart beating within the traditional underpinnings – a blue strip running through the lights and grille, blue stitching through the interior – but the average person won't have a clue that you're driving anything special at all. That, in case you're wondering, is a good thing.
I've driven Teslas and BMW i8s, and while the attention they get is initially a chest-puffing pleasure, by the third time you've been stopped and grilled about how many miles you get to a charge when all you're trying to do is get through the door to Tesco and buy some milk, the novelty has worn off.
During a week of driving the e-Golf around London not one soul gives it more than a glance. And let's not forget that the regular Golf is a hugely popular car for good reason. Comfortable but dynamic, compact but practical: if ever there was a jack of all trades, the Golf is it, and so is the e-Golf. It's a five-door car with room for all the family and a decent amount of luggage, but it's small enough to make zipping around the city and squeezing into a parking space easy – especially with the optional self-parking system, which is good value at £150.
It feels fast, too. The 0-62mph time of 10.4 seconds might not sound super-impressive, but it gets off the line very quickly and isn't slowed down by having to shift between gears – you just push the pedal and go. It nips in and out of traffic with ease.
In fact, over my week driving the e-Golf, I find myself using the Eco+ mode by default. This reduces acceleration power and top speed, and turns the air conditioning off in favour of simple ventilation, but for my eight-mile commute across London I have no problem with the drop in performance.
Even with Eco+ switched on I never quite reach the 118-mile range that Volkswagen claims, but that's little surprise given the number of factors that have an impact, from the heaviness of your right foot to the outside temperature.
Still, the 100 miles I do get are plenty for me to commute to work in the e-Golf for a week, and anyone who has access to a charger at home (you can use a standard mains outlet or have a faster, dedicated wall box installed) will be able to travel much further in their e-Golf each day.
It's a pleasant place to munch up the miles, too. The seats are comfortable, the driving position natural, and the interior looks and feels pretty smart, with lovely blue strips of light reminding you that you're in a car that's a little different to the norm. The e-Golf also has an 8in touchscreen through which you can access the car's menus, CD player, DAB radio and sat-nav.
There are still some general issues with running an electric car. I'm one of the millions who don't have provision to charge one at home, and that's a big barrier to ownership, while the variety of public charger networks can be confusing and irritating. These are concerns for every electric car, though, and if they're not a problem for you, I'd definitely recommend the e-Golf. For ecominded city dwellers, this is the car to get – as long as it's not attention you're after.
STUFF SAYS: ★★★★★
Everything that's great about a normal Golf, but with added eco excellence.
Insult of choice: "I don't know what you're doing, but it's not driving." Driving song: Nightcall by Kavinsky Longest traffic jam: 12 minutes
Tech specs
VW e-Golf in figures Battery capacity: 24.2kWh >> Charging time: 30mins-13hrs >> Max range: 118 miles >> 0-62mph: 10.4 seconds >> Top speed: 87mph >> Max power: 85kw >> Transmission: One-speed automatic >> Dimensions: 435x180x 145cm
Renault Zoe (from £13,945)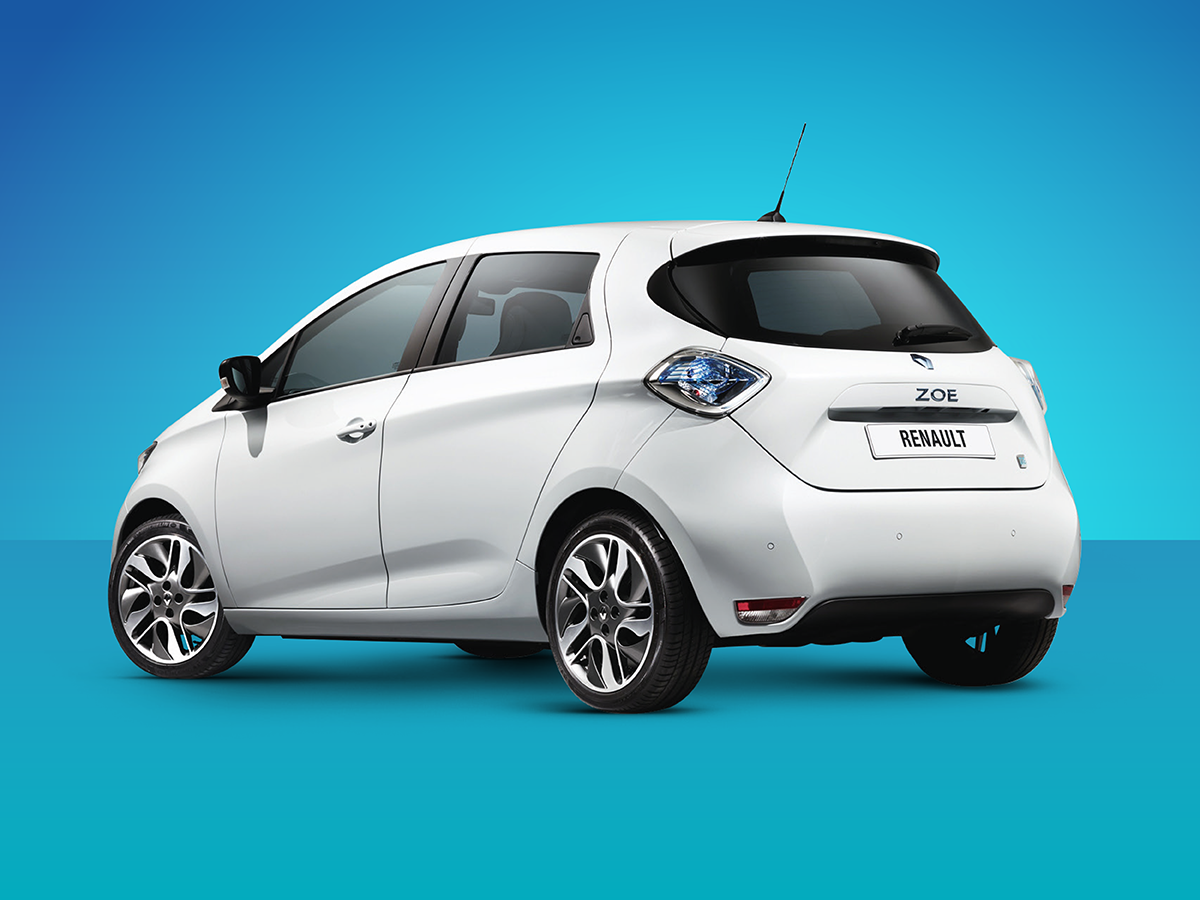 Whenever I drive an electric car it always takes a while to shake off the feeling that I'm behind the wheel of a golf buggy that's been sent back from the future – and when I climbed aboard the Zoe for the first time, that desire to wear some sort of spacesuit/plus-fours combo came flooding back.
For starters, it doesn't have a key. Instead, you get a plastic card that must be stowed in a slot just under the centre console. Insert it, hit the start button and… silence. That's the weirdest thing about being in an electric car: it can be ready to roll but you can be completely oblivious.
That's not to say it looks like a car from the future. The Zoe's certainly not an acquired taste like the boxy BMW or lumpy Leaf but it won't turn any heads either. If it was a house, estate agents would call it cosy, and while the interior's nothing special, it feels like being inside any other small car. But I like that. For electric cars to become the norm, they need to feel so – and the Zoe does.
This being a city car test I decide to drive the Zoe straight through the centre of London during rush hour. In for a penny and all that. At first the silence is odd but, out on the road, with music streaming over Bluetooth from your phone and 'normal' cars passing by, you soon forget about it and concentrate on your driving. You need to if you don't want to get eaten alive by furious commuters.
The Zoe holds its own against the Bentleys of Knightsbridge and the static procession of black cabs down Piccadilly. In fact, it feels nippier than a petrol car of its size, and on a smooth road it really glides. And even though it takes up just as much space as a petrol-engined car, it's exempt from the congestion charge.
The 7in touchscreen and TomTom sat-nav are adequate if nothing more, but that's common in cars worth a lot more than this. It only struggles when we're dwarfed by the Square Mile's tall buildings and the GPS gets confused. A quick look at Google Maps on my phone (while pulled over, obviously) and we're back in business.
When I got in, the Zoe had a full battery, giving it a range of around 78 miles (it'll do over 100 in warmer weather). I needed to get across London and back, which was a task well within the Zoe's capabilities. The saying goes that in London you're never more than six feet from a rat. In truth it's probably closer to 160 feet – and while charge points aren't quite as common as rodents, there are way more than you think.
Even with about half of the fast chargers at Westfield's retail Death Star in Stratford seemingly out of action, I plugged in for 35 minutes then put around 15 miles on the clock. It still had 37 miles left when I gave it back. Range anxiety? What's that? That said, I never strayed outside Zone 5 or planned any journeys over 15 miles. Outside the city limits, it would've been different.
What is an issue is charging at home. I don't have a driveway, so topping it up Chez Wiggo without trailing a cable across the pavement and tripping up the postman was out of the question – and that would be a huge barrier to owning any of these cars, not just the Renault.
It's hard to fault the Zoe, but it never feels much more than the minimum you'd expect of a modern car; there are no bells or whistles (Renault has opted for a more traditional horn instead), but that's reflected in the price. A Zoe is over 10 grand cheaper than most of the other cars here, and less than a fifth of the price of a Tesla. Sure, you're getting a lot less car, but for getting around the city there's no way the Muskmobile is five times better. Just ask Rob Leedham about his tight-fitting adventures in an East London car park…
STUFF SAYS: ✭✭✭✭✩
Solid if unspectacular, the Zoe feels like driving any small car – but we like that.
Insult of choice: "Get a move on, fossil fuel!" Driving song: Wherever I May Roam by Metallica Longest traffic jam: 18 minutes
Tech Specs
Renault Zoe in figures Battery capacity: 22kWh >> Charging time: 1-9 hours >> Max range: 106 miles >> 0-62mph: 13.5 seconds >> Top speed: 84mph >> Max power: 65kw >> Transmission: Automatic >> Dimensions: 408x194x156cm
Nissan Leaf (from £21,530)
Nissan drops off the Leaf on the back of a low loader. That means the 30kWh battery is fully charged for a range of about 110 miles, but I'm not convinced that will be enough for an entire week of commuting across south London to the Stuff office.
That's why I start out in Eco mode: the power-limiting system that squeezes out a few more miles between charges. It's fine for city driving, where you rarely get above 30mph, but it feels a bit like driving a milk float. Unless you floor it, you merely ease off the line at red lights and take longer to reach cruising speed.
Once I'm away from the central London traffic and the roads open up a bit, the Leaf just feels boring to drive. By the end of day two, it's time to ditch caution and switch to Normal mode.
The difference is like night and day: everything feels more responsive, with the power coming on as soon as you dip the accelerator. It might take over 11 seconds to hit 62, but it seems quicker because there's no delay while you wait for revs to build. I might have figuratively salted the earth of the five trees that 'grow' on the dashboard to show you're driving efficiently, but I'm having a much better time behind the wheel.
I'm loving the subtle styling, too. Like the e-Golf, it feels like a car that just happens to have an electric motor, although the stubby gear-shifter acts as a reminder you aren't driving a normal car. You push up for reverse and down for drive, which just feels upside down. It's an identical layout to the Toyota Prius, which makes perfect sense seeing as Nissan reckons up to 90% of Leaf owners will be ex-Prius drivers. For everyone else, though (me included), it takes a while adjust to this backwards style, especially when reverse parking.
It takes about three days of back and forth to the office before I lose my nerve and head for a charging point – the 6ft mains adaptor was never going to stretch up four storeys to my flat.
I could have driven a mile up the road, plugged in the Leaf at a charging point and walked home instead, but the fast chargers at Westfield Stratford were just too tempting. I might not have cooked a single meal during my week with the Leaf, but I did almost earn a whole chicken on my Nando's card.
STUFF SAYS: ★★★★✩
Packed with gadgets and room for the kids, the Leaf is a fine car, not just a fine electric car
Insult of choice: "Ever thought about getting a self-driving car, mate?" Driving song: Run You by The Qemists Longest traffic jam: 38 minutes
Tech specs
Nissan Leaf in figures Battery capacity: 30kWh >> Charging time: 30mins-15hrs >> Max range: 110 miles >> 0-62mph: 11.5 seconds >> Top speed: 90mph >> Max power: 80kw >> Transmission: Automatic >> Dimensions: 445x177x155cm
Kia Soul EV (from £24195)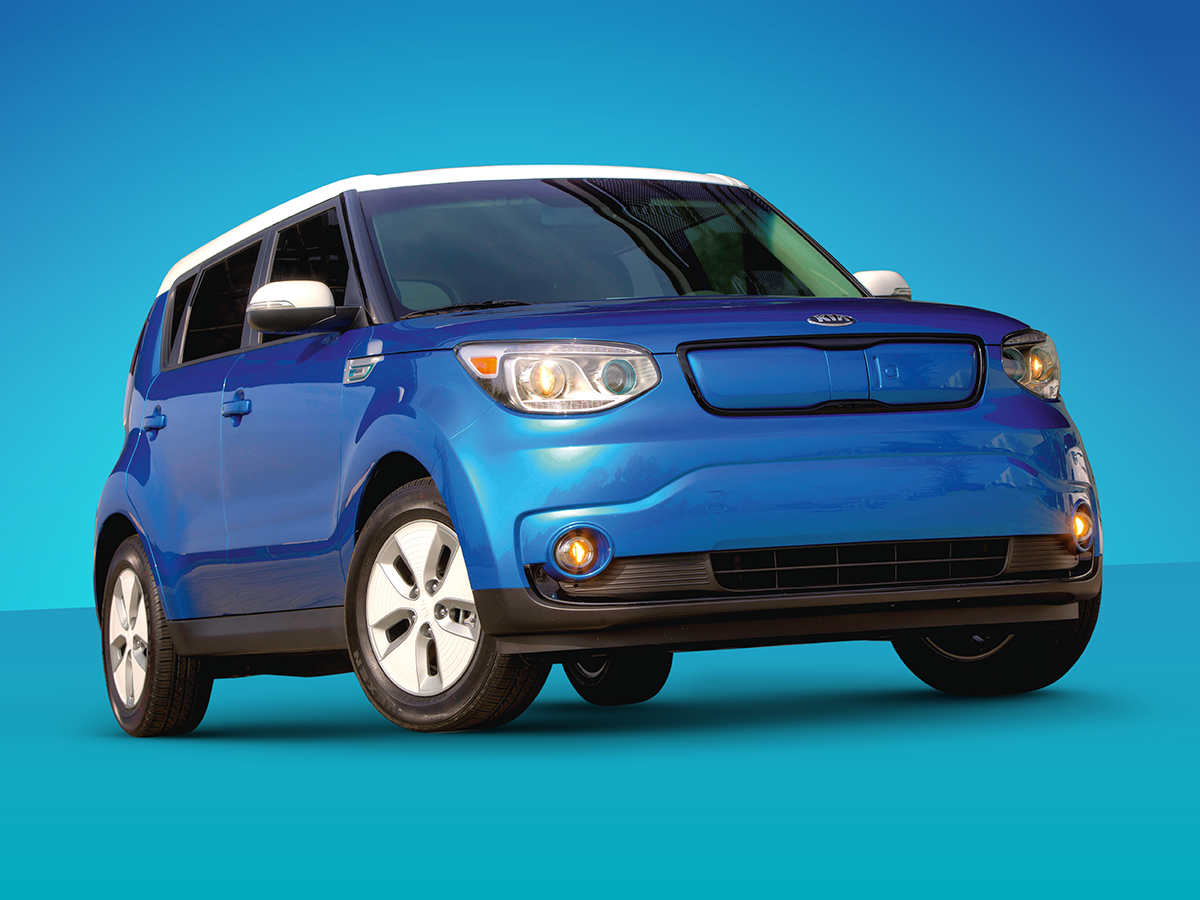 I'm a vegetarian. I voted Green. I cycle 10 miles to work most days. Basically, I'm exactly the sort of Guardian-reading cliché that Kia no doubt has in mind as a potential customer for its first electric vehicle.
The Soul EV is Kia's take on the petroldriven Soul (starting price: £12,800). For nearly double the cash, you get a car that can average 95 miles from its batteries, costs around £2.80 to charge, and therefore runs for just 3p per mile. It also comes with Kia's excellent seven-year warranty, which covers the entire car and its batteries.
Of all the cars in our test, the Kia is one of the most well suited to city use. The boxy design and lofty driving position mean that I feel totally aware of the car's physical dimensions, making it ideal for anyone daunted by the idea of driving in the city.
As with any car, driving the Soul EV through London at rush hour will make you seriously question why you choose to live there – a commute that takes 50 minutes on my bike takes up to 90 minutes by car. Outside rush hour, though, driving the Soul EV is a delight: 285Nm of instant torque means you can drop most other cars when the lights turn green. At 30mph the ride is smooth and very, very quiet.
Given the Soul EV costs nearly twice the price of the standard Soul, Kia has gone all out to furnish it with luxury touches. The front seats and steering wheel are heated and there's an abundance of cool tech – a touchscreen console, OLED digital instruments and even speaker lights that flash in time to the music.
The Soul EV is a joy to have around at the weekend. I'm able to stock up at the supermarket, make a trip to Ikea without having to rope in a car-owning friend, even pretend to be a proper adult and pick someone up for a date. Not having to think about the capital's £11.50-per-day congestion charge is also particularly liberating.
The biggest reason not to buy the Soul EV is its price – it's more expensive than the Nissan Leaf, and not much cheaper than the superior e-Golf or BMW i3. I liked the Soul EV, but given the choice, I'd much rather have the Golf or the i3.
STUFF SAYS: ★★★✩✩
A fun car for city use, but I'd pay slightly more for the VW or BMW… or less for the Nissan
Insult of choice: "My Kia totally beats your Tesla" Driving song: Work by Rihanna Longest traffic jam: 30 minutes
Tech specs
Kia Soul EV in figures Battery capacity: 27kWh >> Charging time: 33mins-14hrs >> Max range: 132 miles >> 0-62mph: 10.8 seconds >> Top speed: 90mph >> Max power: 81.4kw >> Transmission: One-speed automatic >> Dimensions: 414x180x159cm
BMW i3 (from £30,980)
Last year I drove BMW's i8 hybrid supercar, and the only problem with it was the constant flashing effect caused by car fans taking pictures. If the i8 is a movie star, the i3 is one of those actors you recognise from a few adverts – noticeably different, better-looking than the crowd, but not to the extent that you'd drop your shopping for a picture.
The high driving position is superb, with a massive windscreen giving you an excellent view of London's heavy traffic, confusing lane systems and tight parking spaces. You get the visibility of a 4×4, but people won't think you're a selfish idiot. Acceleration is nippy and smooth, and for a tall car with thin wheels the i3 handles incredibly well. You can't exactly throw it into a corner, but then there aren't a lot of corners to throw one's motor into on the average London commute.
The city does have plenty of many-tentacled roundabouts to negotiate, and here the i3 excels. Those thin wheels contribute to a small turning circle, excellent for nipping into parking spaces and side roads. They're not so great with potholes, though, and the light, stiff chassis (made from carbon-fibre-reinforced plastic) tends to amplify bumps in the road. On faster roads it's still very quiet and smooth, though.
Let's be honest: there's almost no point driving around most city centres, and life would be much better if people didn't. But they do, creating hundreds of square miles of angry gridlock. In an electric car, though, traffic jams become less frustrating: you might be moving at walking pace, but at least you're not burning money. Better still, the lack of engine noise makes a bigger difference to audio quality than an overpowered sound system. In the i3, I actually enjoyed the logjam of Streatham High Road – more queuing just meant more of the excellent Allusionist podcast.
The i3's interior is an appealing mix of forward-looking, pretend-eco luxury: the dashboard is a swoop of wood that looks like a posh skateboard, the two screens are good quality, and the doors are panelled in a futuristiclooking material made using fibres. The seats are a highlight – they're thin and light, but comfy (and heated). There's a deceptive amount of room in the back – open the rear doors and two adults can fit in fairly comfortably.
The range of the all-electric i3 is around 80 miles from a full battery in regular Comfort mode, and 90-100 in Eco Pro mode – enough for a few days' commuting between charges. A full charge from a high-voltage outlet can take about three hours, and in a week I found I just needed to top it off a couple of times at the supermarket and the station.
If you regularly go long distance, there's a Range Extender option, which adds a small generator that kicks in when the battery gets low, effectively doubling the range and allowing you to use petrol stations (which are everywhere) rather than EV chargers (which aren't) for long trips. If this makes you doubt how green the i3 is, you should know its eco credentials are laughable in the first place, because it's a car.
If your commute falls within the national average of around 10 miles, the i3 makes a drivable choice for getting to work. The initial outlay is high but for that you get some nice luxury touches, and even at temporarily low petrol prices you'll be saving £90 a month on fuel. It handles well, takes a bootful of shopping and four people in comfort, and makes city driving easier and even fairly relaxing.
STUFF SAYS: ✭✭✭✭✭
Pricey but surprisingly roomy, the i3 pushes the boundaries of a small car in style.
Insult of choice: "Thou creamfaced loon!" Driving song: Somewhere Only We Know by Keane Longest traffic jam: 19 minutes
Tech specs
BMW i3 in figures Battery capacity: 18.8kWh >> Charging time: 30mins-8hrs >> Max range: 99.4 miles >> 0-62mph: 7.2 seconds >> Top speed: 93mph >> Max power: 125kw >> Transmission: Automatic >> Dimensions: 400x204x158cm
Tesla Model S (from £92,400)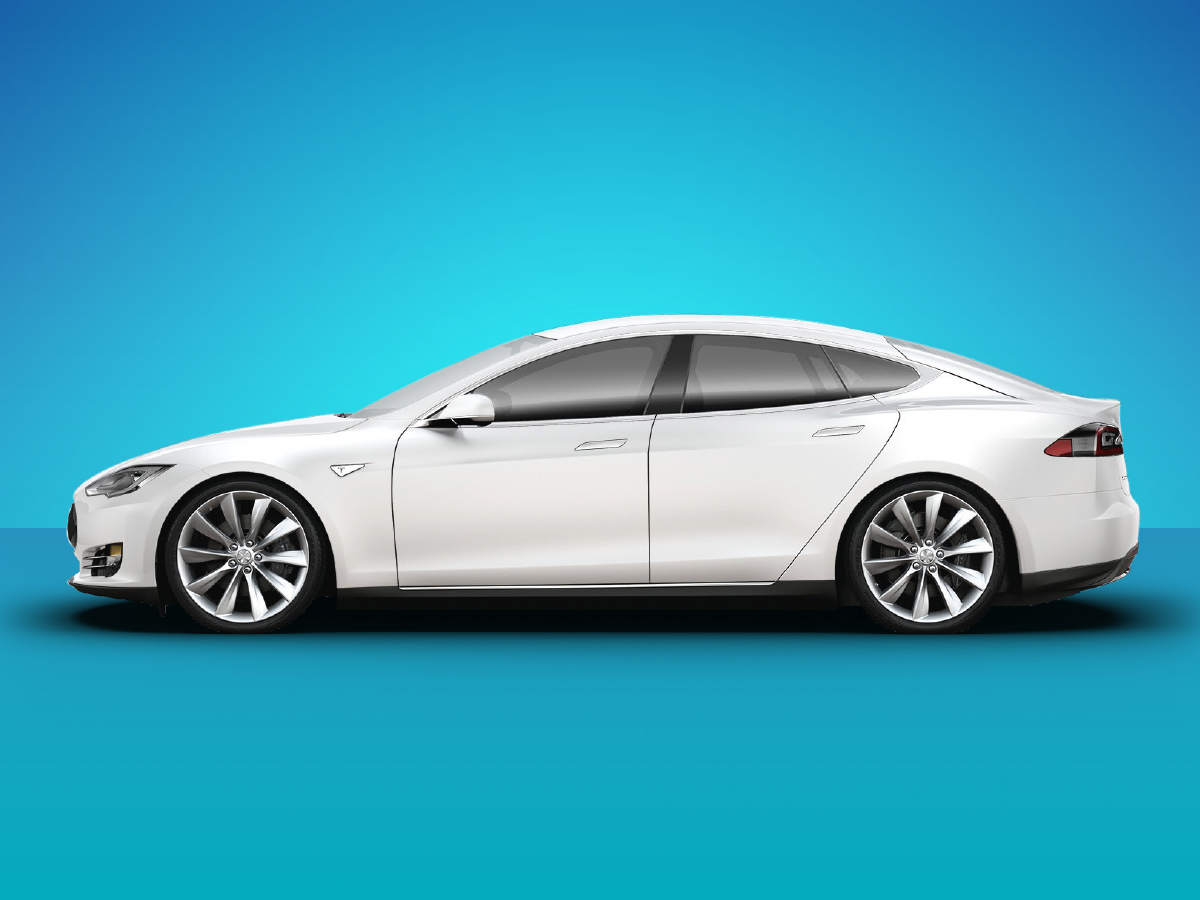 The problem with a lot of electric cars is that they don't really look like the future. Or, in the case of the Renault Twizy, they resemble something you might find in a Christmas cracker. Tesla's Model S is different, though. Not just because it allows you to drive hands-free down the M4 at 70mph. It's also cool. On the grand scale of tech desirability, this sedan oozes with sub-zero allure.
Ludicrously tasty From the moment its aluminium handles first slide out of their door frame to greet you, the Model S is a delight to rest your cheeks in. The P90D iteration I'm testing offers up to 316 miles of blissful driving. Granted, I sacrifice some of this total via its 'Ludicrous' mode that takes me from 0-60 mph in a blistering 2.8 seconds. But you'd do the same, right?
As with all of the Model S's controls, Ludicrous is engaged using the 17in tablet slap bang in the middle of the dashboard. Where other cars offer something akin to a sat-nav to play with, the Model S's display is a joy to prod at. It even has a built-in 3G SIM, so you can browse Stuff.tv from the motorway services of your choice, although it's not quite fast enough for Netflix.
So what of the Model S's actual drive? Compared to the rest of this car, it's relatively unremarkable. At least, you won't spend too much time thinking about it. With easily read directions on the display and a well-positioned driver's seat, I feel perfectly set to traverse the streets of London town. Perhaps the greatest compliment you can pay the Model S is that driving it doesn't feel like a huge step change from a petrol-powered motor.
My most nerve-shredding moment in the Model S comes while trying to navigate it to the top of London's most cramped multi-storey car park. With the help of a sensor array going off like haywire and a steady foot on the accelerator, I'm able to slowly creep upstairs while cursing my colleagues and their smaller, more light-footed vehicles.
So yeah, if you do want a cheap, compact, eco-friendly vehicle, this isn't for you. That's why the Model 3 is set to launch late next year, so Tesla can start competing with the BMW i3s of this world. But if you've got the funds, the Model S is an electric dream.
STUFF SAYS: ✭✭✭✭✭
An electric car to lust over – although not necessarily one that's ideal for city life.
Insult of choice: "Don't touch what I can't afford!" Driving song: Takin' A Ride by The Replacements Longest traffic jam: 33 minutes
tech specs
Tesla Model S P90D in figures Battery capacity: 90kWh >> Charging time: 30mins-11hrs >> Max range: 316 miles >> 0-62mph: 2.8 seconds >> Top speed: 155mph >> Max power: 456kw >> Transmission: One-speed automatic >> Dimensions: 497x219x144cm