The best office chairs for premium posture and comfort
Invest in a decent butt rest
Office chairs aren't exactly the sexiest of conversation topics, but a decent chair to park your rear is important. Reach your mid-30s, and your day will be increasingly ruined by an achy back caused not by injury, but because you're simply existing. Time is cruel. But when you've spent a small fortune securing top gaming hardware, why wouldn't you also invest in a throne on which to sit while using it? If you're a gamer, you might prefer one of the best gaming chairs.
But finding a chair that's right for you is fraught with confusing, ill-fitted products. A chair that's comfy for you might not be for the next person, and you can pay anywhere from £50 up to the thousands for the privilege of simply having a decent seat. But trust us, a good chair is a worthy investment. Here are a few of our favourites.
If you're looking to upgrade the rest of your home office, then take a look at our guides to everything from desk lamps to laptops.
---
Herman Miller Zeph Chair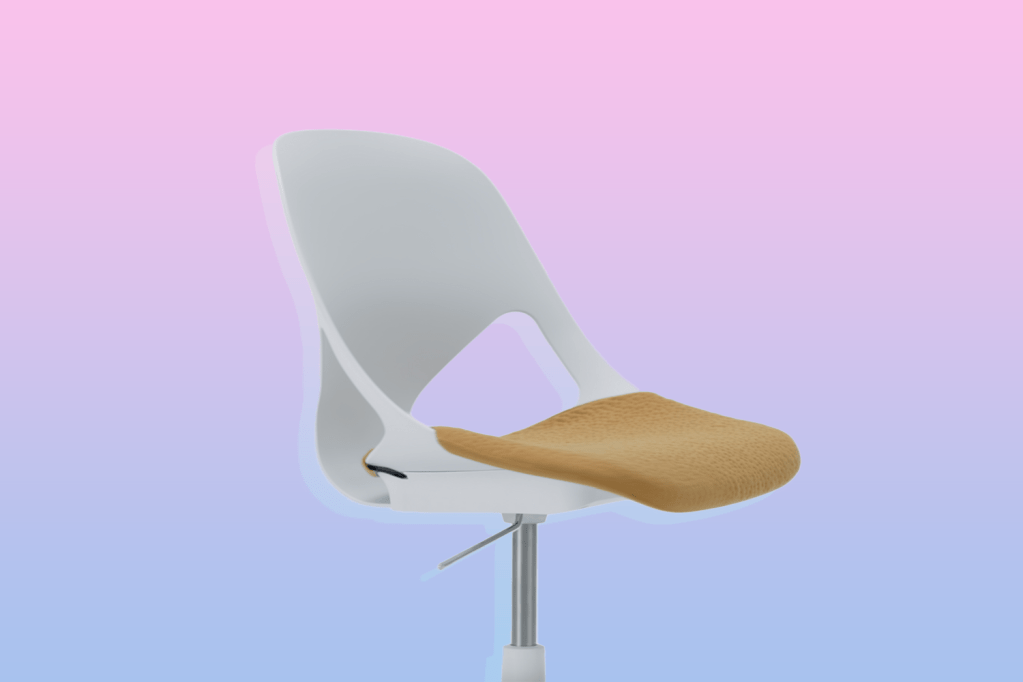 The modern office wouldn't be what it is today without Herman Miller. Or, at least, it shows what the average workplace could be. Herman Miller has a long history in creating modern and functional sleek furniture, designed to brighten up drab spaces and promote better working environments. We spend too much time in the office, so it should at least be pretty.
Amongst its 21st Century items is the Herman Miller Zeph, a simply yet customisable office chair. Its design allows your body's pivot points to create the right counterbalance for a good ergonomic sit. The sculpted mono-shell promotes proper sitting, but with a comfort factor that doesn't feel like you're being bent backwards. It also comes with an interchangeable 3D Knit that slides directly into the shell. This can be swapped out for one of the other 20 textile colour choices for optimum personalisation.
---
Vertagear 800
The Vertagear 800-series line wants to protect your posture, and look good while doing it.
The new 800 range, which includes the SL3800 and SL5800, is for those up to 6ft/250lbs. The PL4800 and PL6800 is for anyone up to 6ft8/400lbs, and comes with ContourMax, the firm's bespoke lumbar support system. Underneath a layer of memory foam there are four rubberised plastic muscle relaxers. These flex and contour to match your back's shape and movement, allowing for comfortable gaming marathons. Starting at around £300, it's on the cheaper end of the gaming chair/office chair spectrum.
---
Moon Mesh Back Operator Chair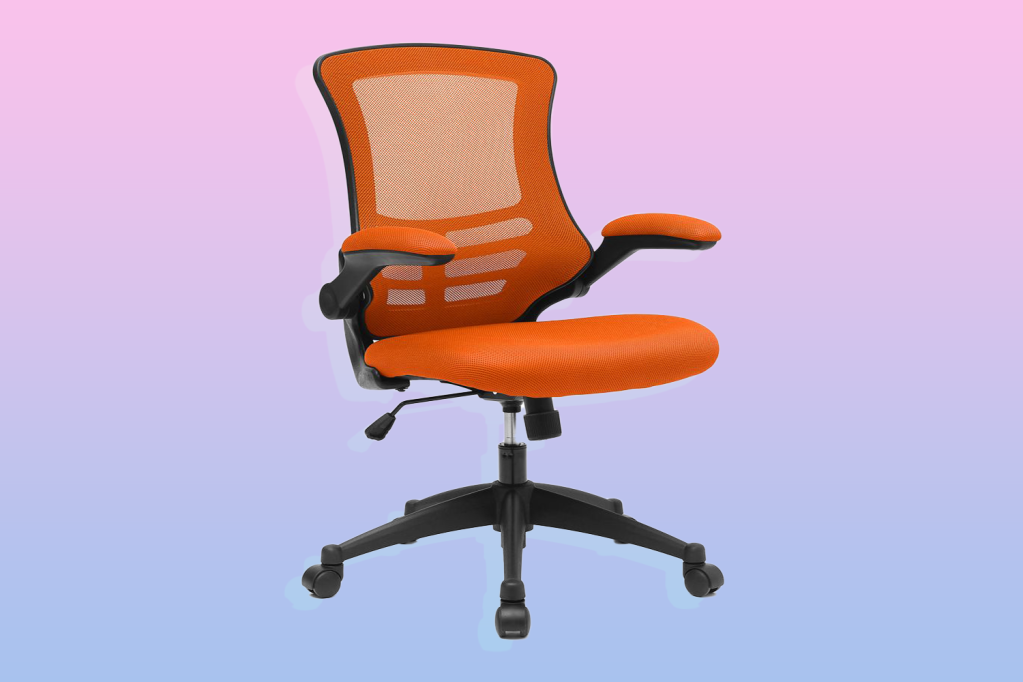 Sitting down shouldn't cost the world, but finding a budget ergonomic chair that won't kill your back can be a pricey endeavour. A good, wallet-friendly may be hard to come by, but we've found one in the Moon Mesh Back Operator Chair.
The Moon Mesh comes with everything you want in an office chair – support, a nice design, wheels that can roll you at speed across the room – for a price of around £120. The back is also made of a breathable material, which should come in handy during the stickier summer months.
---
Branch Ergonomic Chair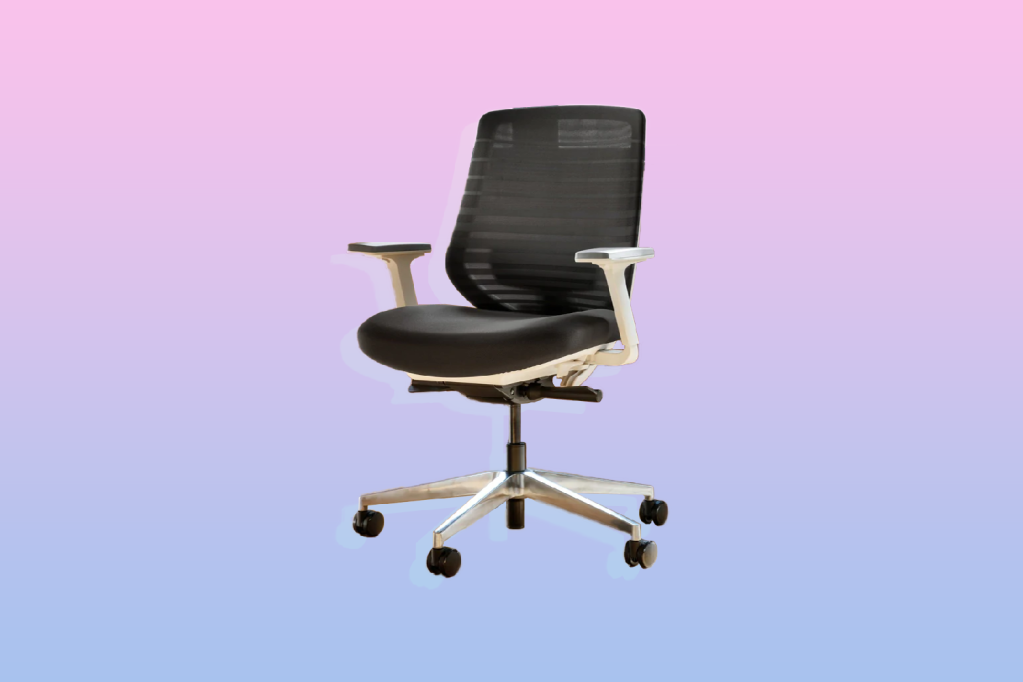 Far too often, 'good' design only works with a select few. Usually, that means that products designed and tested by men are really only suited to men. That extends to office chairs, so finding one that can be tailored to the sitter is a key factor. The Branch Ergonomic Chair comes with a whole host of adjustments and add-ons for many types of sitter, all for a fair price.
The Branch Ergonomic Chair comes with firm and adjustable lumbar support, the armrests can be pushed up, down, left and right, and a contoured upper backrest is designed to provide comfort for a range of body shapes. Made in Italy, it also looks pretty swish too.
---
Mimoglad Office Chair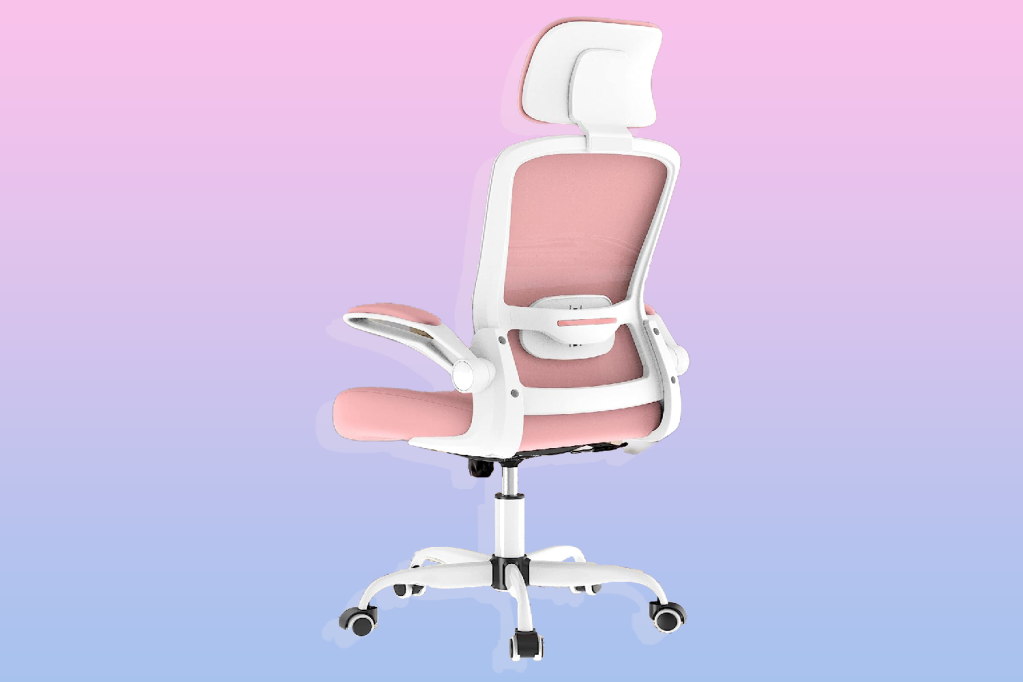 The move to a working from home schedule has meant that many former spare rooms, cubbyholes and built-in cupboards have become makeshift offices. A compact workspace needs a compact chair, and when a rickety stool won't do the Mimoglad Office Chair has your back (supported).
At 21.65in at its widest point, the Mimoglad can easily squeeze itself into tight corners or between shelves. With arms that can fold away when not in use and a curved backrest, the Mimoglad doesn't swap practicality and support for space. A rocking function also helps stretch your back during long periods of sitting.
---
Dragonn Kneeling Chair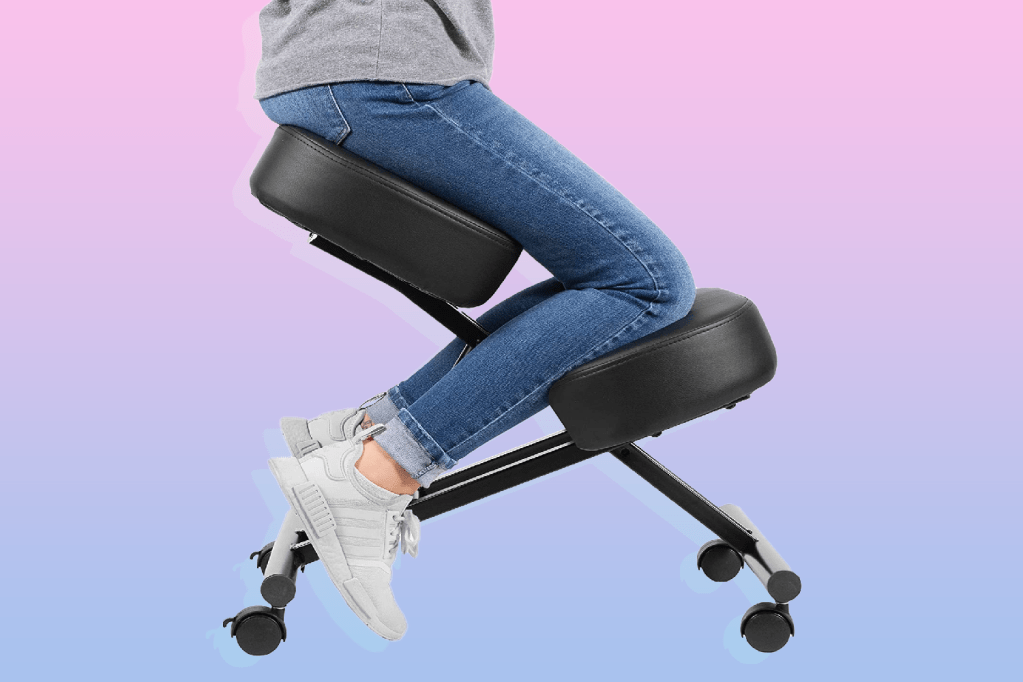 No matter how comfortable the chair is, spending hours sat in the same posture uninterrupted is not advised. It's important to switch up how you sit throughout the day, and kneeling chairs can be a great way of doing that. The sitting angle can help reduce back pressure and improve digestion and breathing, as the abdominal area isn't being compressed.
Models like the Dragonn Chair places the sitter in an unnatural angle, but that's sorta the point. It promotes active sitting, and activates various muscle groups that would usually be dormant. A few things to consider before buying a kneeling chair, though. A backless chair can cause some slouching due to back fatigue, so be sure to take breaks. Kneeling chairs also redistributes your weight so that you're resting on your knees and shins. Surprisingly, this doesn't ache like you'd think, but sitting for long periods should be avoided.
---
TechnoGym Wellness Ball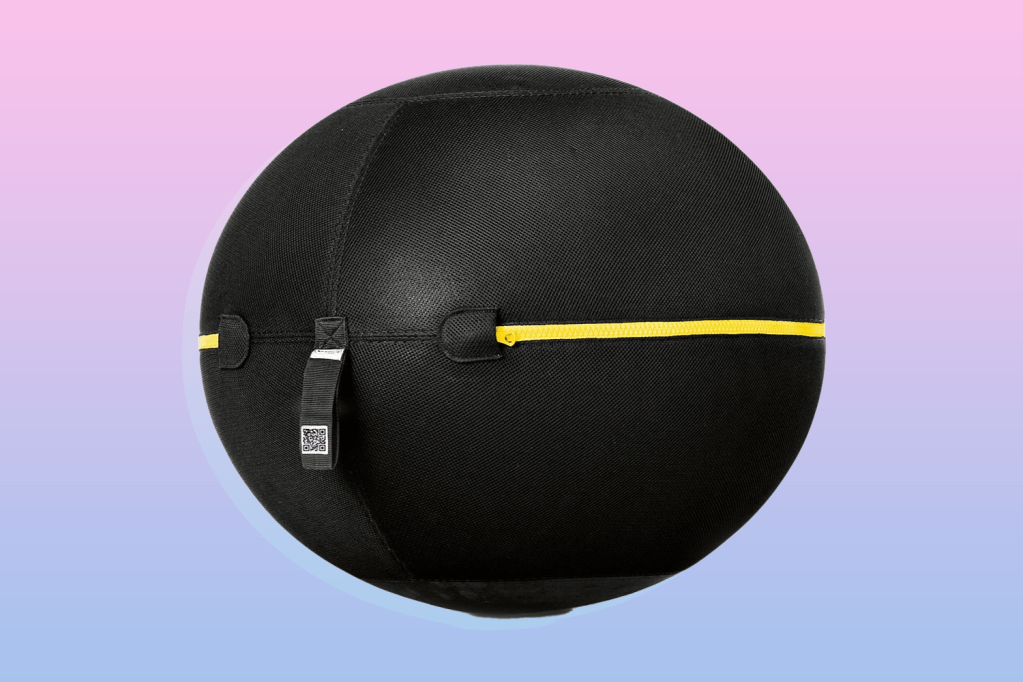 Not long has passed since the exercise ball as a desk chair trend hit the office. We still have the images of co-workers gently buoying up and down circa 2014 etched into our mind. The theory behind it may have been a little off too, with research suggesting they hold a greater risk of injury due to falling off the damn thing.
The TechnoGym Wellness Ball may look like one of these spherical bouncy balls, but it comes with some major upgrades. Firstly, it's primarily designed to turn sedentary sitting into passive, low impact active time. A stabilised lower half and anti-slip material will stop you from sliding around or being unceremoniously flung across the room during a Zoom call, too. There's also a bunch of video exercises you can access, too.