Best packable jackets 2023: rainproof coats for your adventures
Packing light? These cagoules can go with you anywhere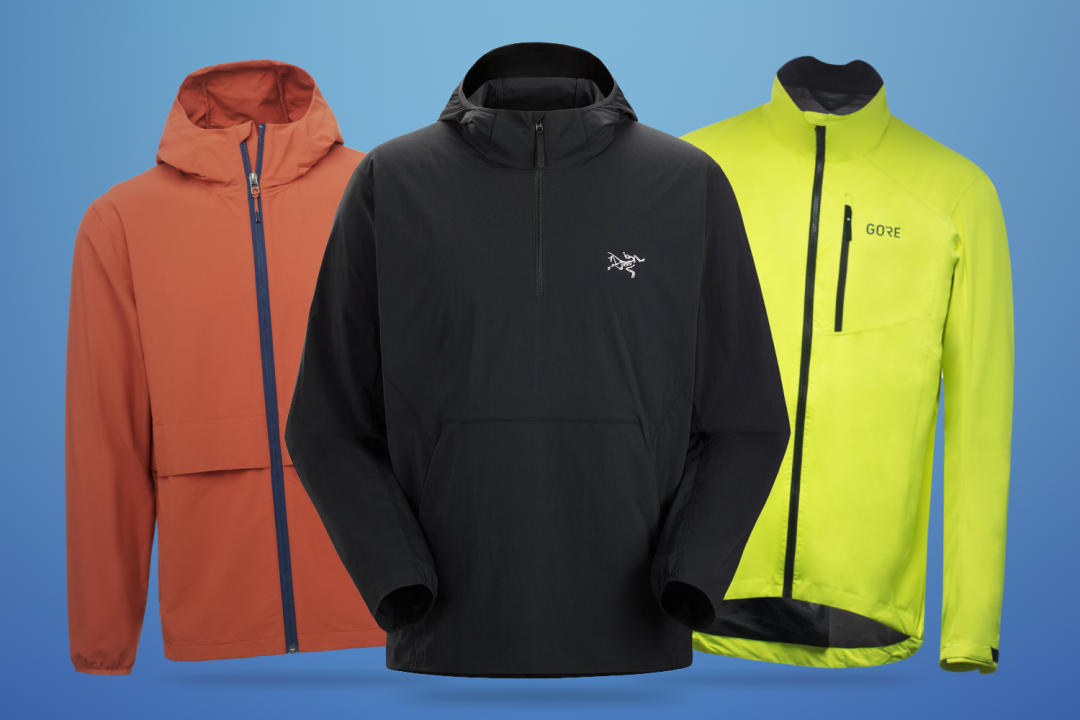 When an umbrella's too big for your backpack, the best packable jackets will have you covered. Whether you're hitting the trail or traipsing into town, these compact cagoules can protect you from changeable weather, then stuff away when the sun comes out.
Keen to keep an anorak handy? From sports coats to insulated puffers, the list below features our pick of the best packable jackets. You'll find options in a range of colours, styles and price brackets – all of which pack down into a portable pocket for convenient carrying.
And if you're not sure which waterproof to pick, we've also shared some top tips to help clear the proverbial skies. And don't forget to check out our guide to the best fitness trackers and top GPS watches too.
Buying tips
Packing tape
Not all jackets handle rain the same. Most packable coats have some kind of repellent coating, which causes light rain to run off. Only fully waterproof options with taped seams can withstand prolonged exposure, though.
Multi-pack
Every coat relies on layers to shield you from the elements. Breathable jackets use an outer boundary to block a lot of rain, backed up by a second membrane that lets sweaty vapour leave while keeping raindrops out.
Packing heat
The lightest cagoules use technical fabrics to keep windchill at bay while reflecting body heat. A few feature extra panels for targeted reinforcement, but the warmest insulate with some form of filling, either synthetic or down.
Expansion pack
Some jackets stuff into a separate sack, while others stow away in their own pocket or hood. The packed size depends on a coat's construction, ranging from featherweight pebbles to paperback-sized packages for the puffiest.
---
Sporty shells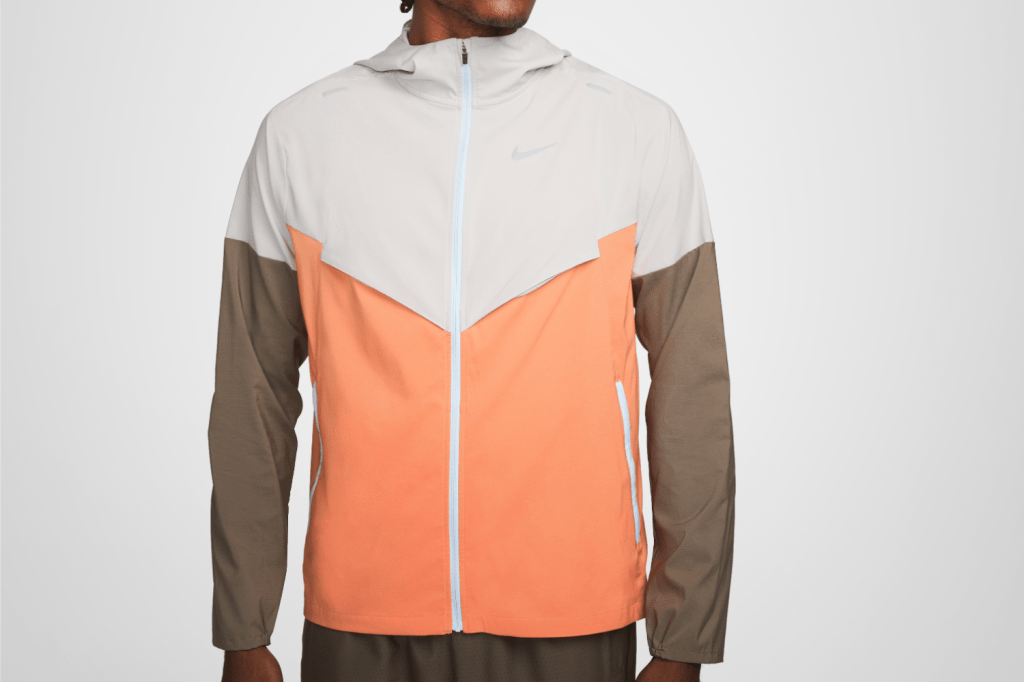 The running wrap: Nike Windrunner
Don't let spring mizzle interrupt your sprints: this hooded number has a water-repellent shell that stretches to let you stride. Reflective details keep you seen beneath grey skies, while vents front and back allow air to move as you do. Brightening up? It packs into its own back panel, complete with shoulder sling. Plus recycled fibres make it a more conscientious cagoule.
---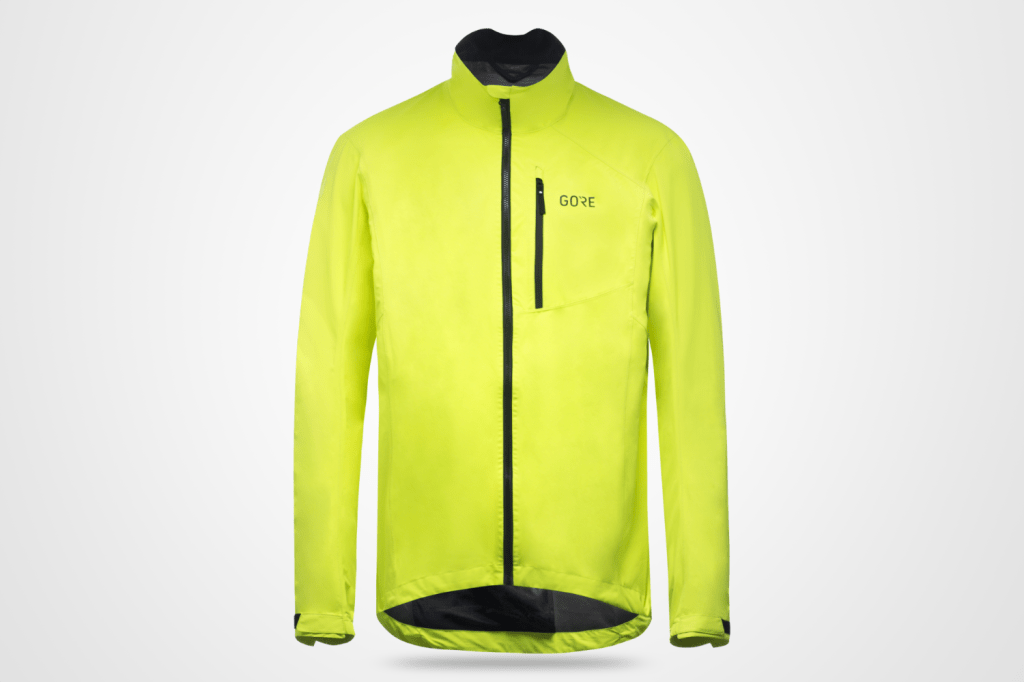 The saddle sheathe: Gorewear Gore-Tex Paclite
Every gram counts when you're chasing a Strava PB. Ditch the mudguards and stash this featherweight blazer in your saddlebag. Windproof yet breathable, the Gore-Tex get-up hits the scales at a scant 238g. Its dropped tail protects your lycra-clad derrière from spray, while a waterproof stow pocket stops your stuff getting soaked if you pedal through puddles.
---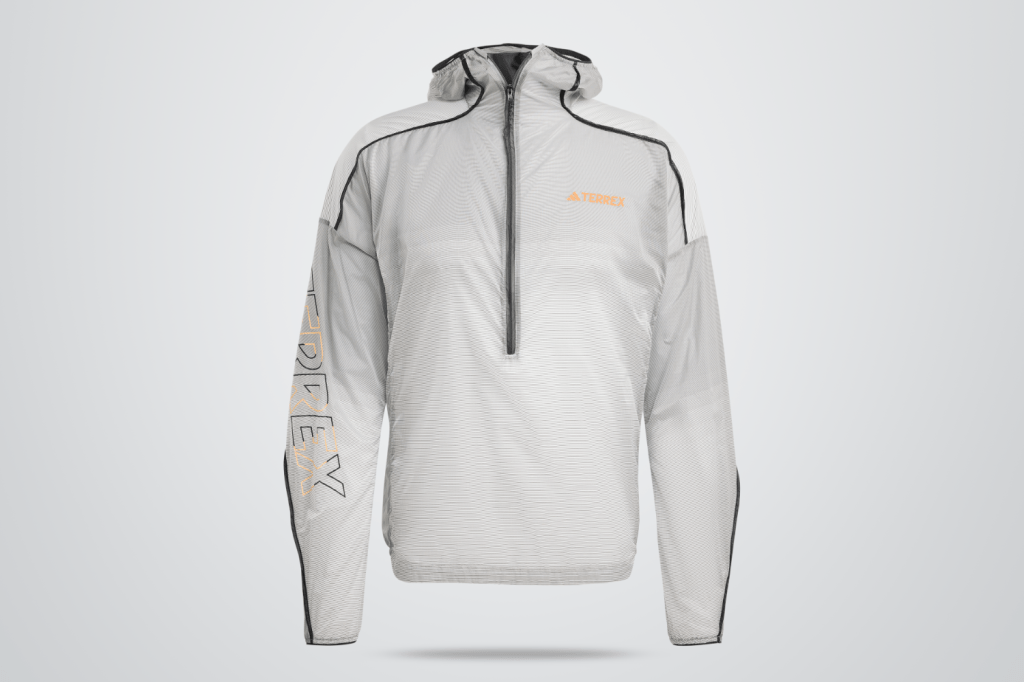 The windy winner: Adidas Terrex Agravic Windweave Pro
Nothing blunts your will to run like an east wind whipping across the trail. Helpfully, this minimalist jacket puts a barrier between you and the breeze. Mapped to match the body, its nylon construction balances breathability with durability to keep you chilled, not chilly. Elasticated cuffs help to seal out the cold, and its storage sack packs small enough to stuff in a race vest.
---
Lightweight layers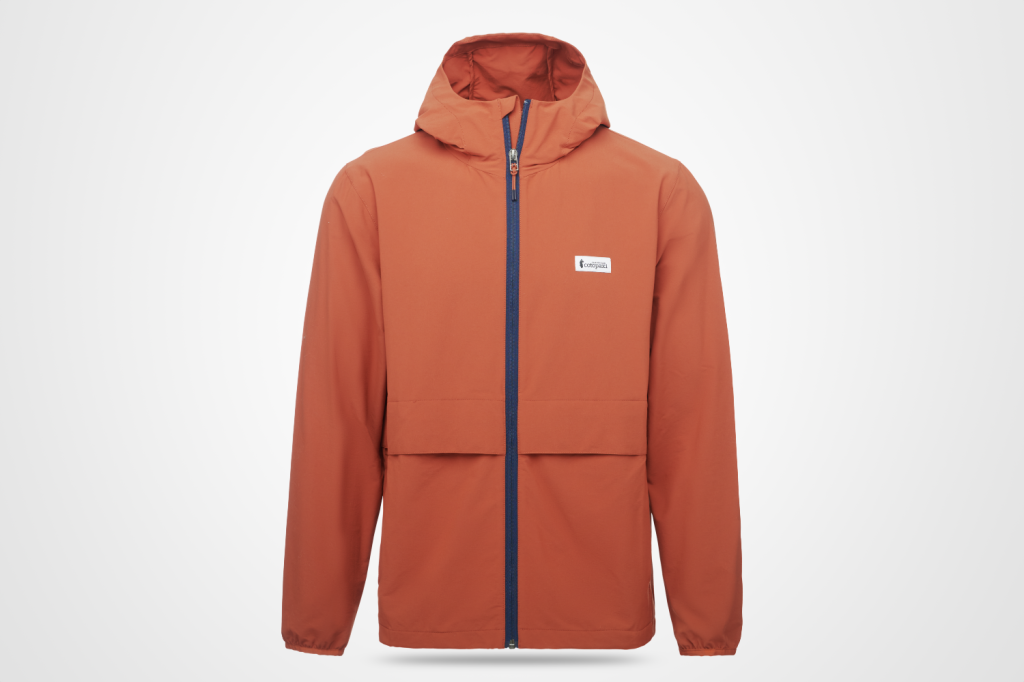 The touring topper: Cotopaxi Viento
Wayfaring's way less fun when you're shivering because you didn't pack a jacket. This zip-up won't keep biblical cloudbursts at bay, but it will add a useful layer to your wandering ensemble – without bulking out your backpack. Its hood and hand pockets shelter your extremities, while bungee hems lock in body heat. A touch of spandex keeps it comfy, too.
---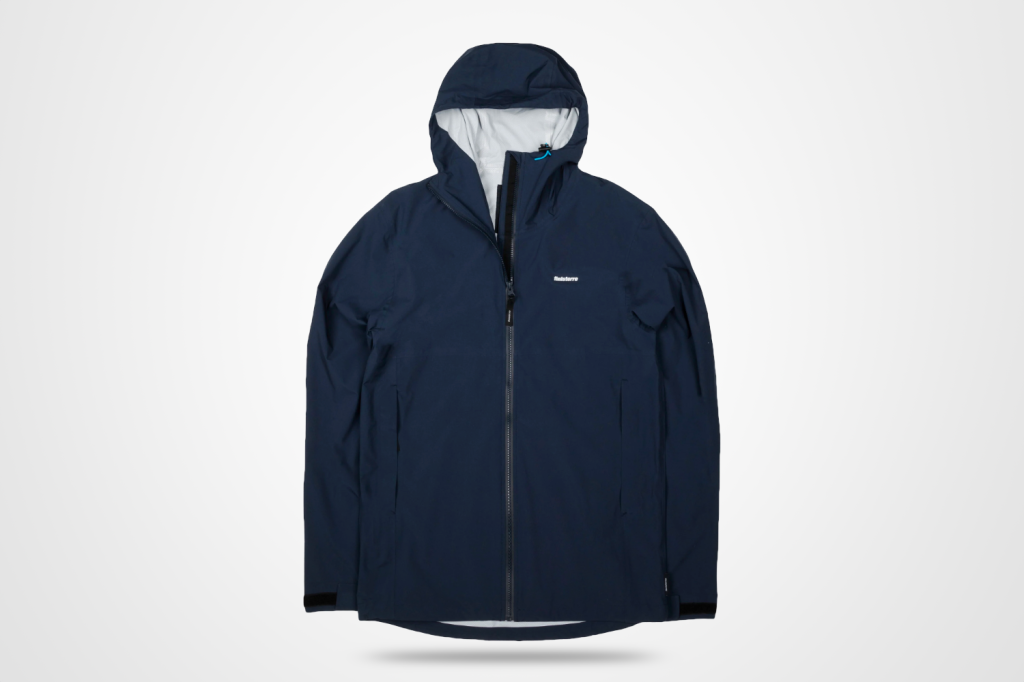 The wicking waterproof: Finisterre The Rainbird
Raincoats might keep downpours out, but impermeable layers can lead to torrential sweat. Beat perspiration and precipitation with this wearable umbrella. Its recycled polyester shell is forecast to withstand stair rods, while a microporous lining wicks away moisture formed by your personal micro-climate. So your body can breathe as you bolt for cover.
---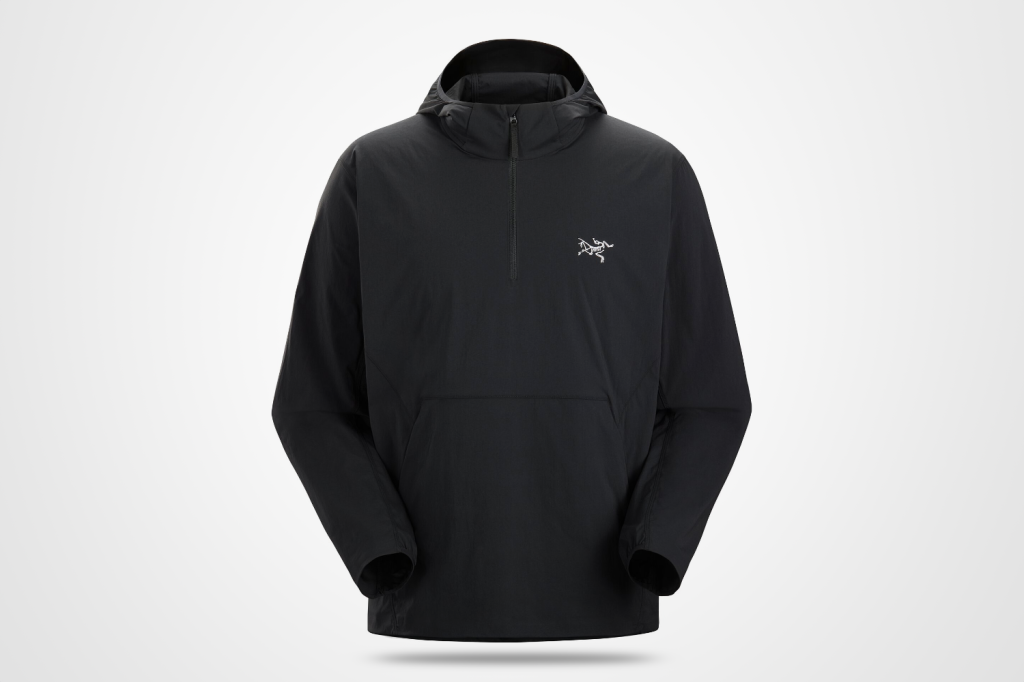 The adaptable anorak: Arc'Teryx Acrople
Arc'Teryx makes technical layers fit for the trickiest alpine conditions. But what if you want a streamlined smock for springtime in the hills? Versatile by design, this performance pullover is perfect for changeable days. Its synthetic panels repel wind and rain, while still allowing vapours to escape. Hardier than your average hoodie, it's also a lot lighter at just 250g.
---
Pack-down puffers
The intrepid insulator: Fjällräven Expedition X-Lätt
Packable doesn't need to mean unpadded. Case in point: this insulated layer from Fjällräven. Stuffable into itself, it ships with just enough padding to keep you warm when there's a nip in the air. Its shell and lining are made from recycled polyamide, while the filling uses 80% recycled polyester. So if the eco cushioning isn't enough, the feel-good glow should do the rest.
---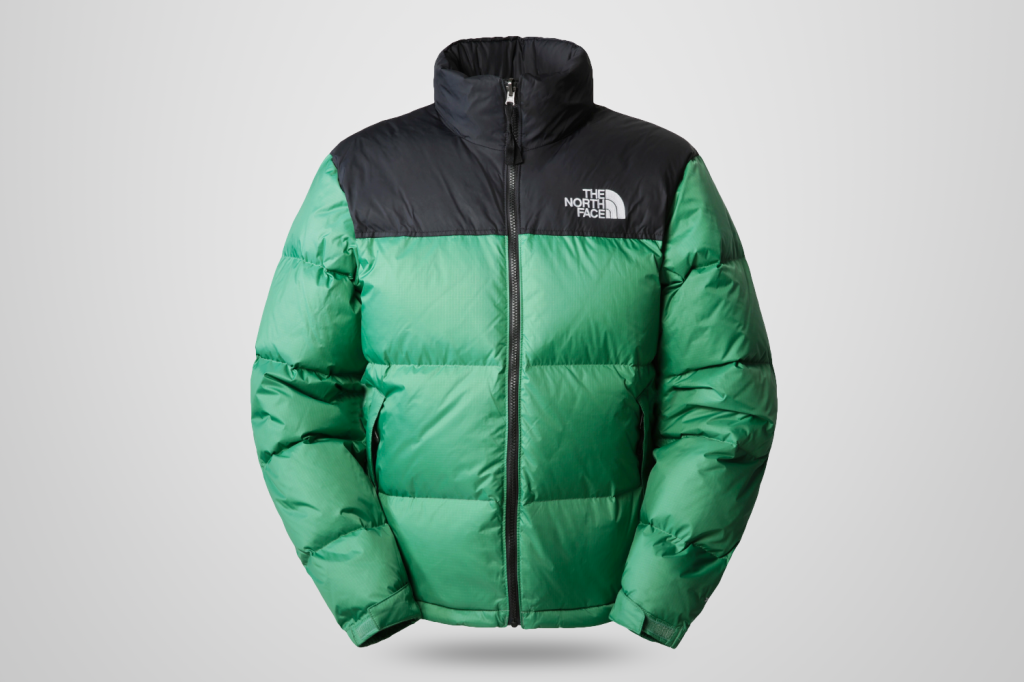 The old-school overcoat: The North Face 1996 Nuptse
Seen on red runs and red carpets alike, the Nuptse is an icon among puffy streetwear. Set aside its Gen Z street cred and you're left with a retro ripstop number that's water-repellent, sweat-wicking and stuffed with toasty goose down. Oversized baffles highlight its heritage status, while recycled materials bring it bang up to date. Done displaying your 90s drip? It stows in its own right pocket.
---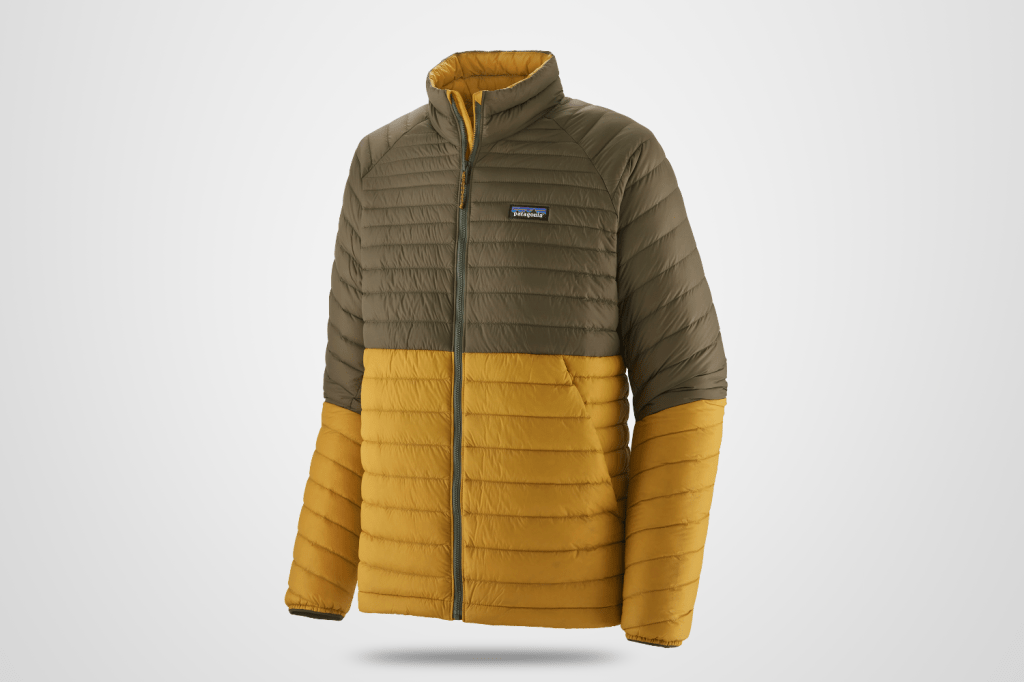 The fishy filler: Patagonia AlpLight
Fish are highly sensitive to temperature. They're also sensitive to ocean plastic. While this insulated jacket won't keep a cod cosy, it does at least reduce pollution: its synthetic down filling is made entirely from NetPlus, a nylon fabric hewn from recycled fishing nets. Besides saving the seas, it can insulate your chilly angling trips and pack down to the size of a tuna steak.