The best thin laptop in the world: Apple Macbook Air 13in vs Asus Zenbook UX305
It's time to reveal the identity of the best ultra-portable laptop in the world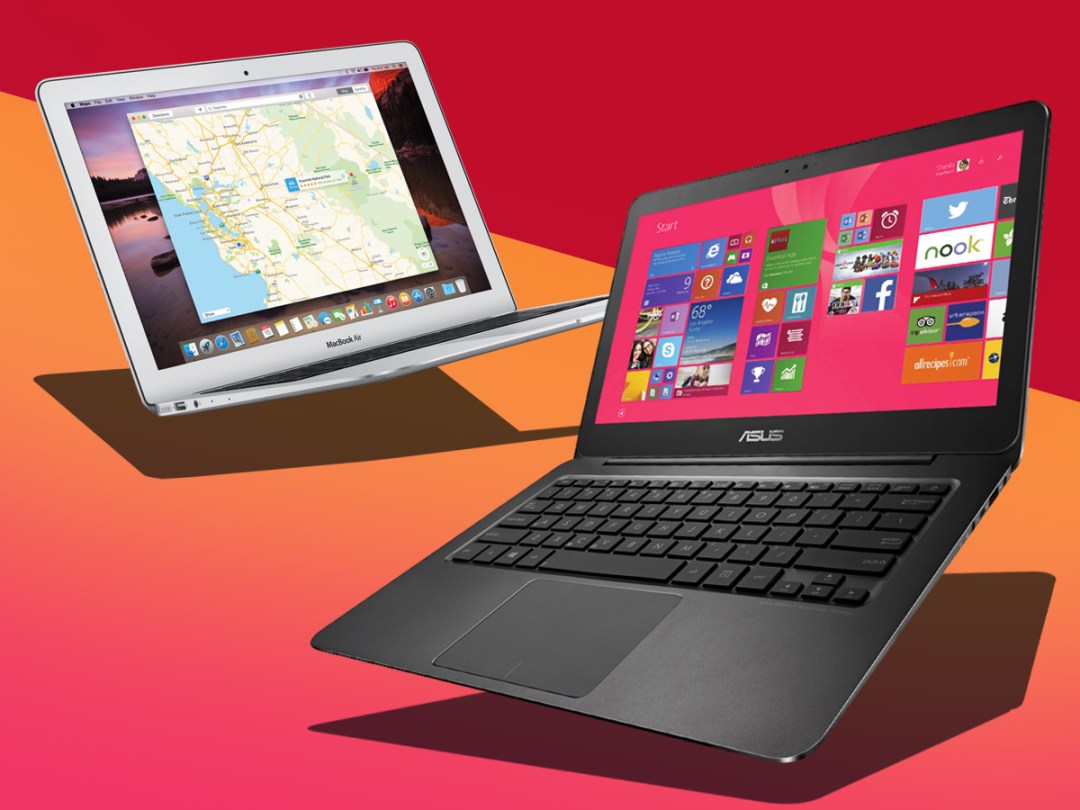 Both these laptops strike the perfect balance between power and portability for well under £1,000. But is there finally a better option than the reigning MacBook Air?
Asus have certainly given their best shot at creating a Windows laptop capable of dethroning Apple's slimlined classic, but Cupertino's tech-giant has proved time and time again why it deserves to be at the top.
Read on to find out who holds the title of the best ultra-portable laptop in the world.
Apple MacBook Air 13in (from £850)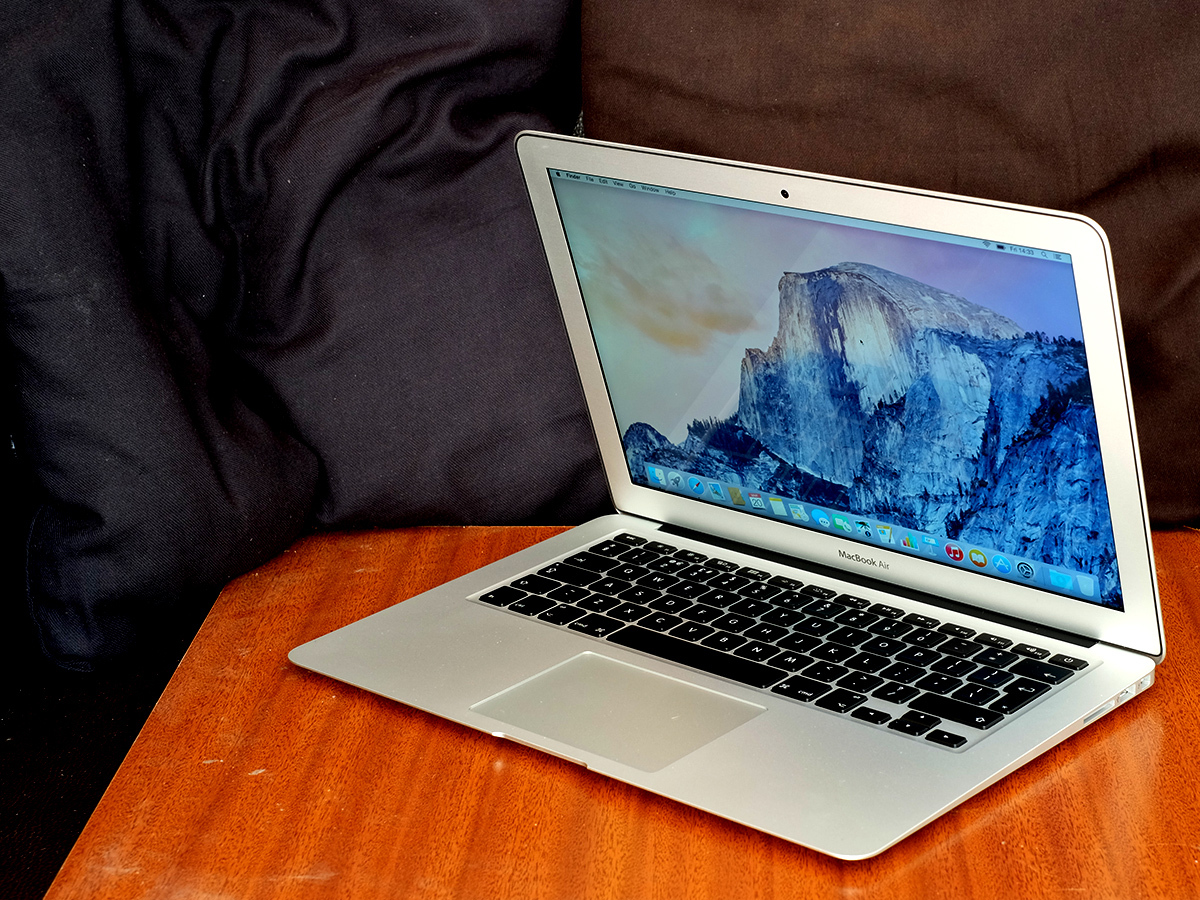 What's the story?
The laptop that practically invented the Ultrabook format has been updated for a seventh time, but don't worry: they kept the MagSafe socket. It's outwardly the same slim, light slice of tech, only now with a Thunderbolt 2 port and Intel's latest Broadwell-generation Intel Core i5 CPU that lets it rev that bit harder.
Is it any good?
Apple knows not to mess with a winning formula, and the Air 13in is still almost unbeatable. Just check out the battery life: up to 12 hours. Very few Windows laptops get anywhere close. What's more, with a Core i5 CPU playing conductor, OS X sings beautifully. (If you're planning to edit videos, upgrade the RAM to 8GB.) One of the big benefits of OS X is that it gets you Office-style apps such as Pages for free. Numbers and Keynote round off a pretty good suite for work stuff.
There is, however, a sense that Apple is being a bit too slow to really change the Air, and the most obvious sign of this is the screen. When most phones are 1080p, the Air's panel seems quaintly old-fashioned. It looks plain bad when not viewed dead-on, and it's nowhere near as sharp as the Asus or Apple's other laptops. One area where it has gained pace however is connectivity. The new Thunderbolt 2 port will provide it with bandwidths that run four times faster than through a USB 3.0 port.
While it's one thing not to mess with a formula, Apple's fancy new 12in MacBook makes the Air's design look a little tired.
Stuff says ★★★★☆
Still a great laptop with awesome battery life, but the screen and design are ageing
Asus Zenbook UX305 (£650)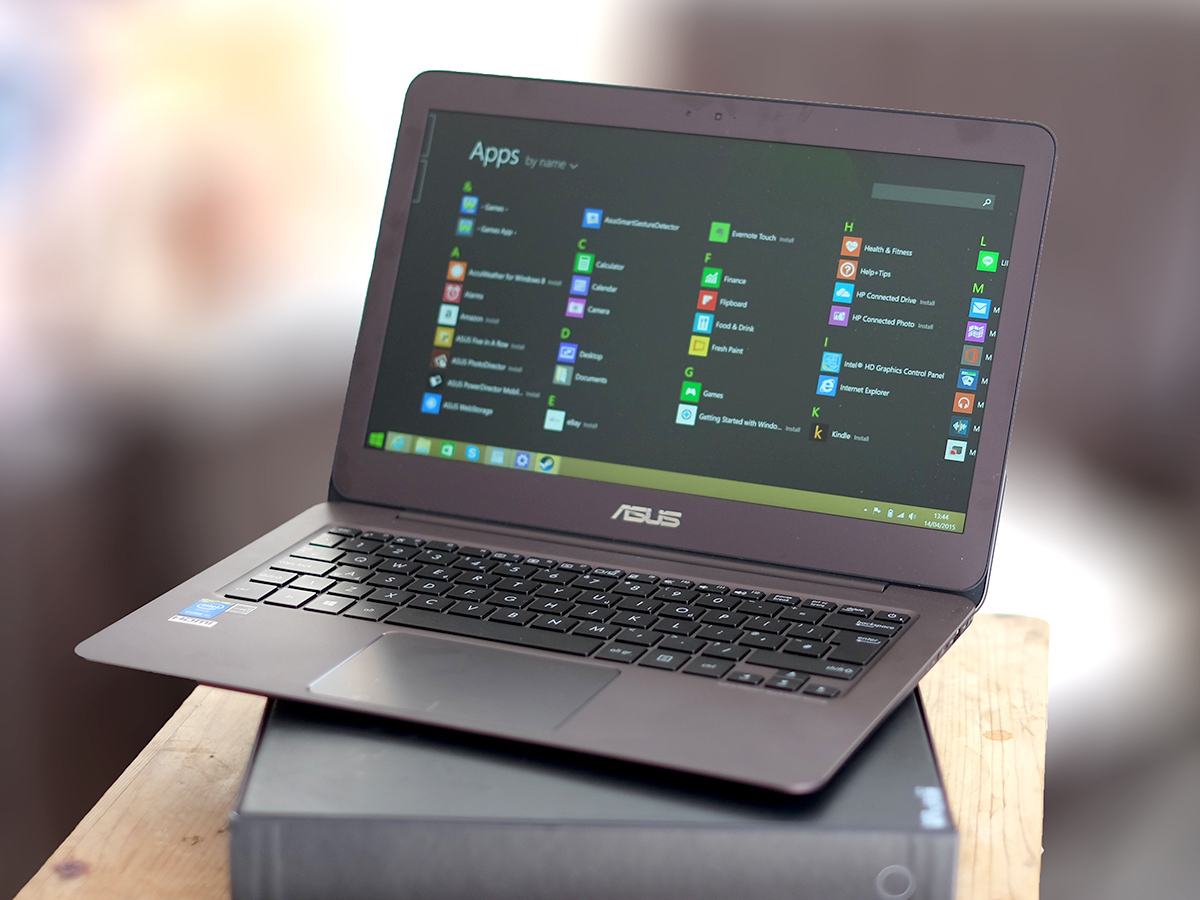 What's the story?
Asus's Zenbook Ultrabooks normally cost a fair bit, but this one is pretty affordable while maintaing the look and feel of a far pricier laptop. It also comes with better connectivity than most ultra-slim laptops, with three USB 3.0 ports and a microHDMI socket (so plugging into a monitor isn't a problem). Not bad, right? It also pips the more expensive MacBook Air in a few other important areas…
Is it any good?
The Zenbook is noticeably thinner and lighter than the Apple, and unusually for an Asus laptop, it also looks great.
It can't touch the MacBook on battery life, but with around nine hours of stamina when doing simple stuff it still has decent staying power. That's largely down to using one of Intel's new Core M CPUs. These aren't as powerful as the Air's Core i5, but there's enough grunt to handle light duties and even some gaming. It has 8GB RAM as standard, and in use we found it to be generally smooth 24/7.
Windows is a much better bet for games than OS X. PC makers are struggling, but the platform still gets many more new games releases than Macs – see the Steam catalogue for proof. That doesn't make the UX305 a high-end games machine, though – it's more of a casual gamer.
Its biggest win is the screen. With a great 1080p IPS display it easily outclasses the Air here, and the matt finish means you can take it out in the sun without being bombarded by reflections. And to seal the deal, it's £200 cheaper than the Apple.
Stuff says ★★★★★
A brilliant bargain, and our new favourite ultraportable laptop
Winner: Asus Zenbook UX305
Not only is it thinner and lighter than the MacBook Air, the Asus Zenbook UX305 sports a sharper screen and access to a greater library of games thanks to its use of Windows. Oh, and it's £200 easier on your wallet, too. While the Air is a great machine with excellent battery life, Asus' alternative is just a better all-round prospect.