Best mouse 2023: top wireless mice for productive clicking
Superior pointers for wireless productivity
Your computer mouse isn't just for clicks: the best wireless mice make it a cinch to select, scroll and shift between tasks – all without a crick in the wrist. Whether you're a right-handed reacher or a labouring leftie, the rodents below will transform your workflow.
From portable pointers to ergonomic accessories, we've rounded up a selection of superior scrollers in our list. We've even included a few vertical options for the ultimate in desktop ergonomics.
So whether you're editing pics with pixel perfection or waging war on an unwieldy Excel spreadsheet, pick a new clicker and prepare your scrolling finger for a productivity upgrade.
How to decide
Button up
Many of the mice below feature shortcut buttons that can be customised to streamline your workflow. More than copy and paste, the best clickers let you set app-specific shortcuts for cross-platform productivity.
Sharpen up
DPI is a measure of mouse sensitivity. The more dots per inch, the further your cursor moves with each sweep of the wrist. Around 1500 is fine for everyday drudgework, but precision pointing requires higher.
Shape up
Human wrists weren't made to rest on desks. Compact mice make it easy to click on trips, but ergonomic is safer for extended use. Shaped shells offer more support, while vertical designs help your hand sit at a natural angle.
Charge up
A dead mouse won't do much for your day's work. Many wireless options have rechargeable batteries built in, while others rely on swappable cells. Staying power ranges from two months to more than two years.
---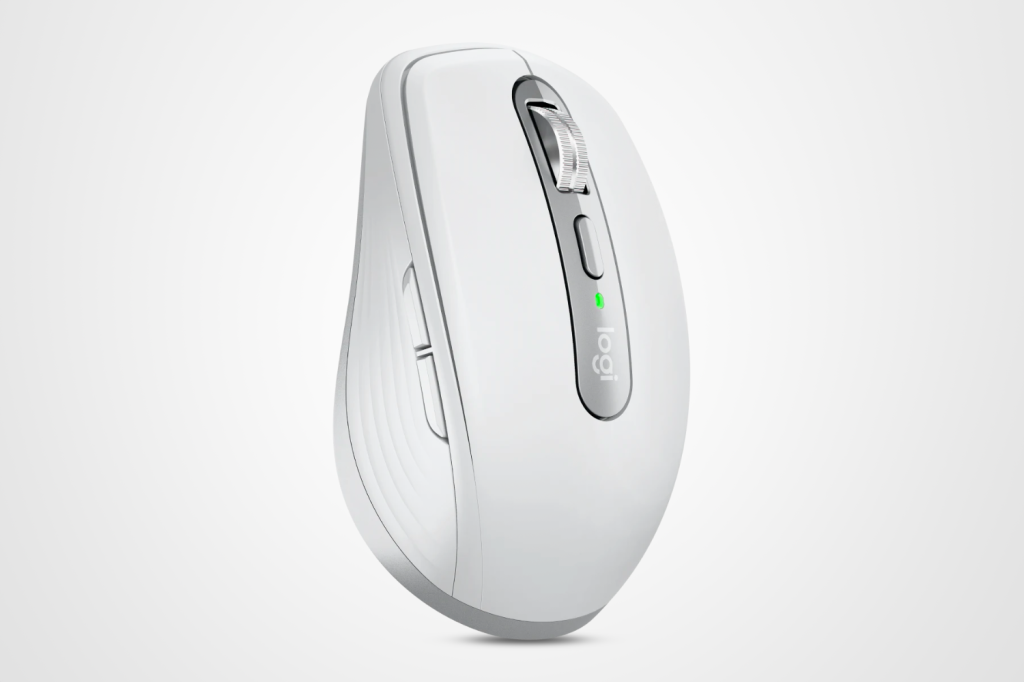 The stealthy selector: Logitech MX Anywhere 3S
Hammering the clicky bits won't make you a welcome guest in most co-working spaces. Luckily, this Logitech mouse hits the spot without getting you hushed: Quiet Click buttons offer the same feel as standard ones, but with noticeably less noise. An 8K sensor also tracks sharp on any surface, while dual scroll modes put pace and precision a toggle away.
---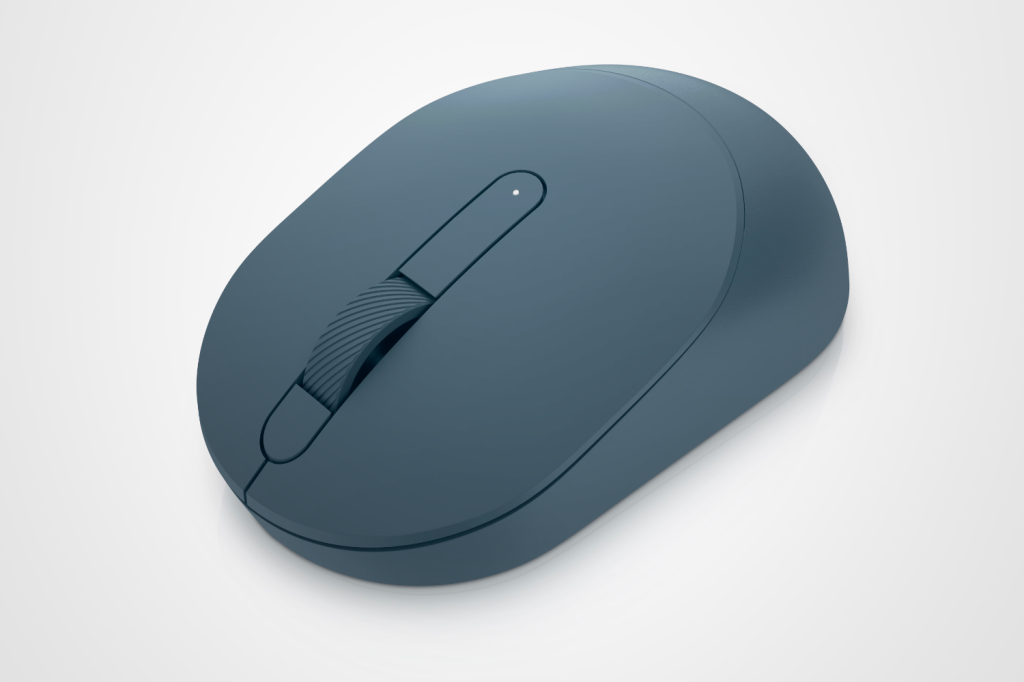 The frugal friend: Dell MS3320W
Consult a corporate manual and you'll find that time-management is the key to efficiency. This simple, subtle mouse takes battery replacement off your to-do list with its own form of frugality: fitted with a single AA cell, it's rated to last a massive 36 months. As well as impressive energy economy, it makes setup a cinch with support for Microsoft Swift Pair.
---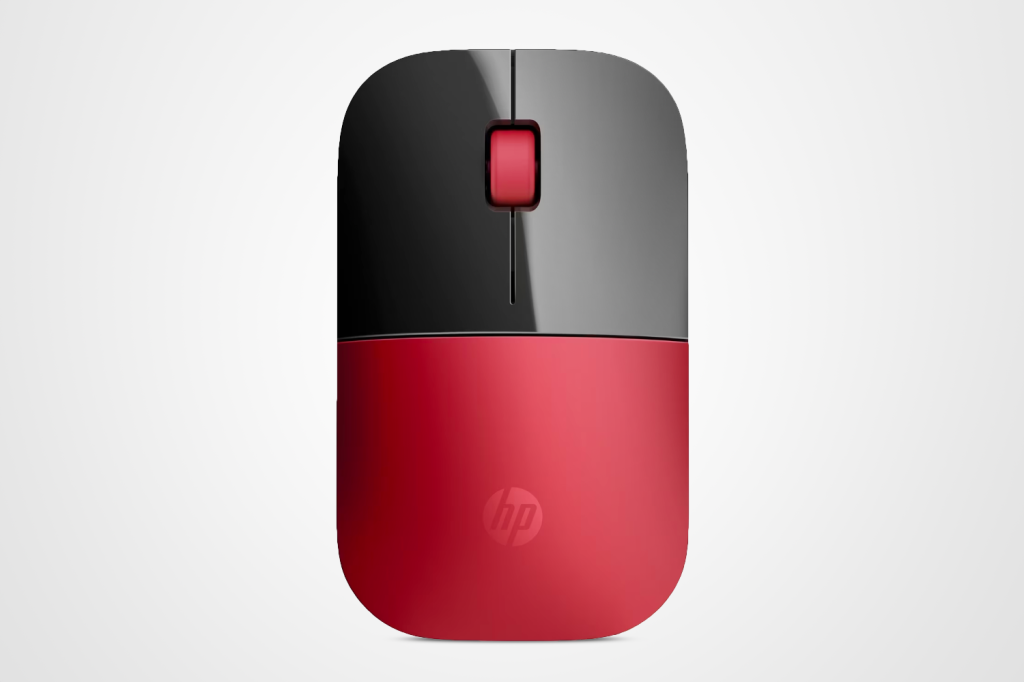 The slender sliver: HP Z3700
Ogling any computer mouse requires a cursory glance, but this slick little clicker deserves a longer look. With a profile that's low for life on the go, it scurries across the scales at just 50g. Its shell ships in seven shades to match your laptop, while a dinky wheel lets you do the old click and scroll. The only thing not streamlined? Its 16-month battery life.
---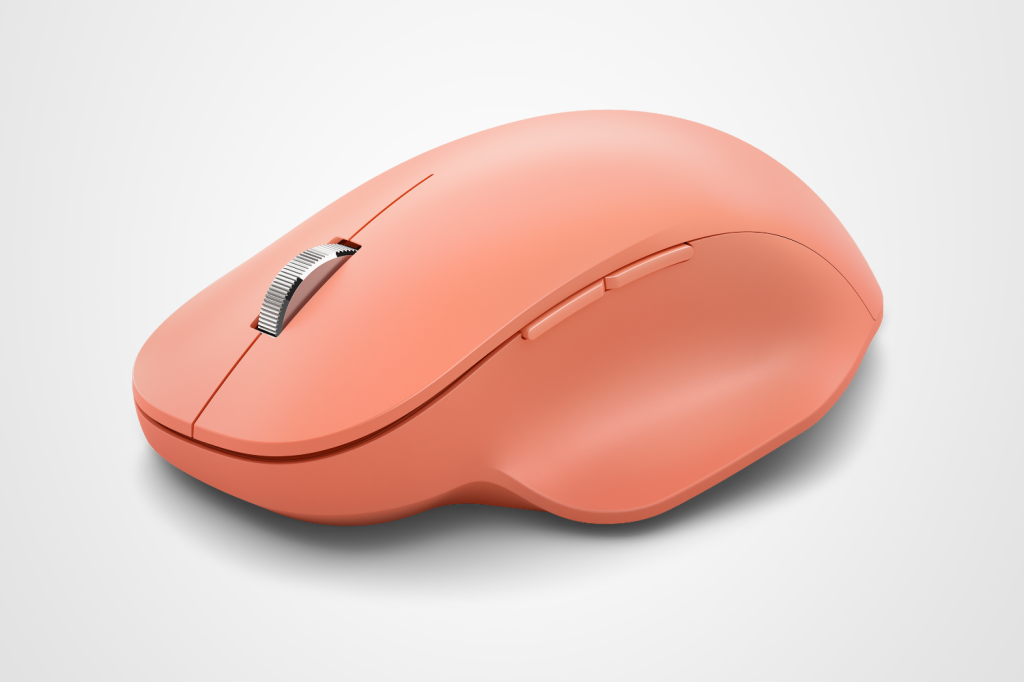 The effortless ergo: Microsoft Bluetooth Ergonomic Mouse
Unless you're an experimental chef, a frying pan is a funny choice for a mousemat. But there's useful flavour in its non-stick properties: Teflon on the bottom of this Microsoft mouse lets it glide easily across your desk. Detent scrolling with the aluminium wheel helps you scan through recipes, while a natural hand position should give your wrist a rest after a long day's sautéing.
---
The underhand upgrade: Razer Pro Click
Recruiting a team of pros to help you work might feel like cheating, but wrap your paw around this premium peripheral and that's exactly what you've got. A collab between gaming gurus Razer and the ergonomics experts at Humanscale, it's a mouse moulded with human hands in mind. Channelling the durability of its competitive cousins, the Pro Click is rated for up to 50 million clicks, while peak DPI of 16,000 means its sensor is as precise as the design.
---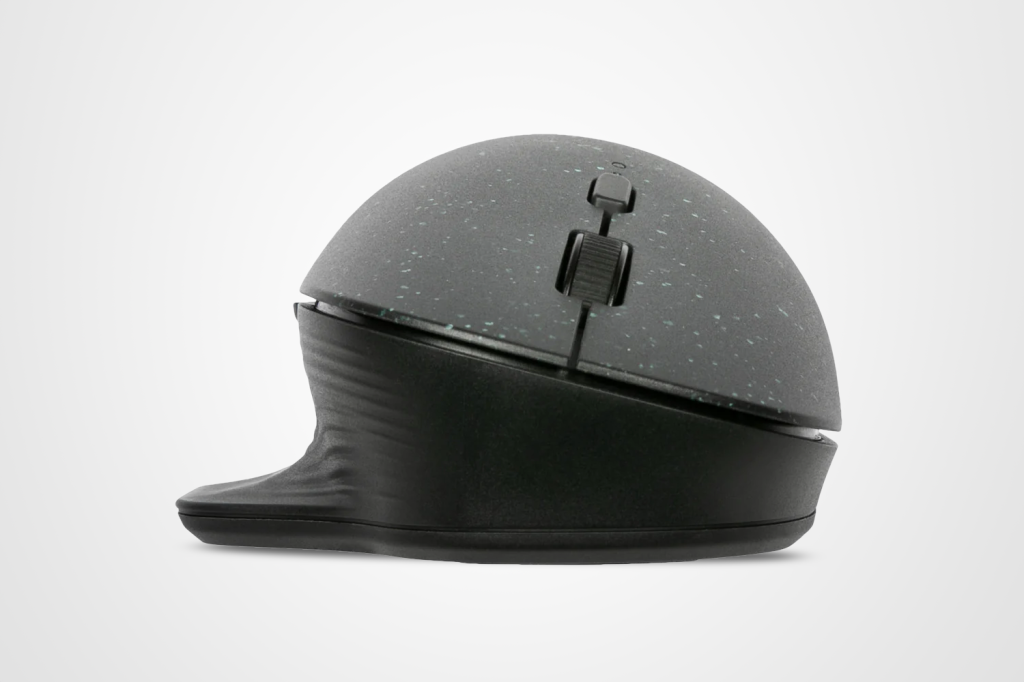 The side switcher: Targus ErgoFlip EcoSmart
Most mice are made to fit one hand. Lending your scroller to a lefty? This ambidextrous accessory doesn't play favourites. Its nifty top part rotates with a twist to offer ergonomic support both ways. Whichever side you're on, its recycled plastic shell gets behind the planet, while an integrated antimicrobial additive limits germ handover when your southpaw pal returns it.
---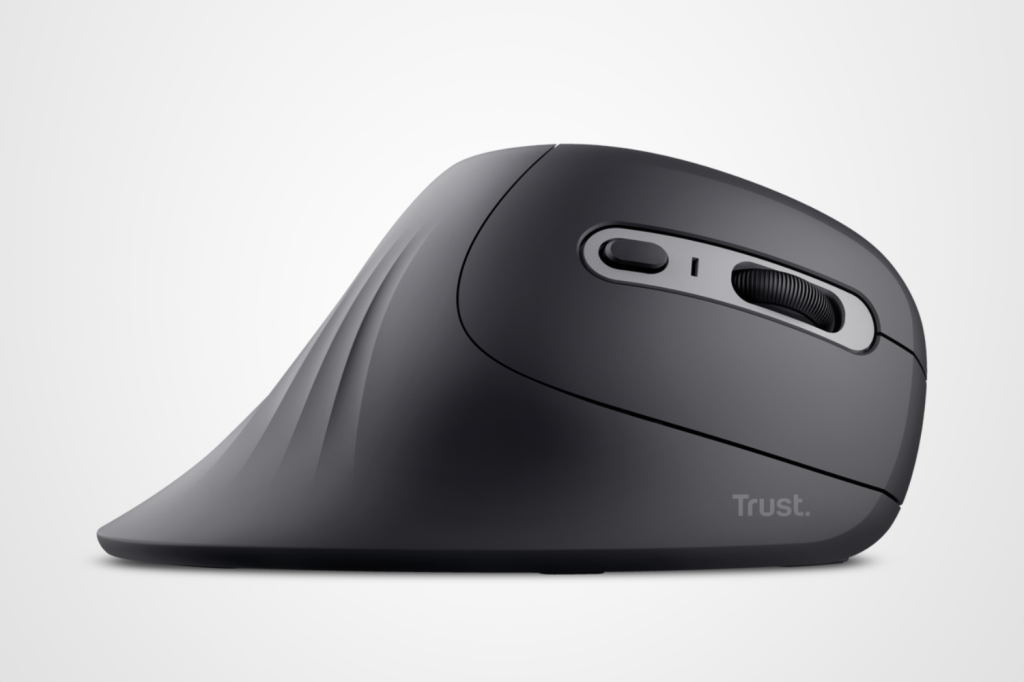 The greeting grip: Trust Verro
Forget handshake fear: your paw spends more time wrapped around a mouse than any bigwig's mitt. Tilted to 60°, this peripheral mimics your wrist's natural grasp position to help you get the job done more comfortably. Forward and back buttons live under your thumb, while the wireless receiver resides inside. And unlike the high-ups, it'll never expect you to work past 5pm on a Friday.
---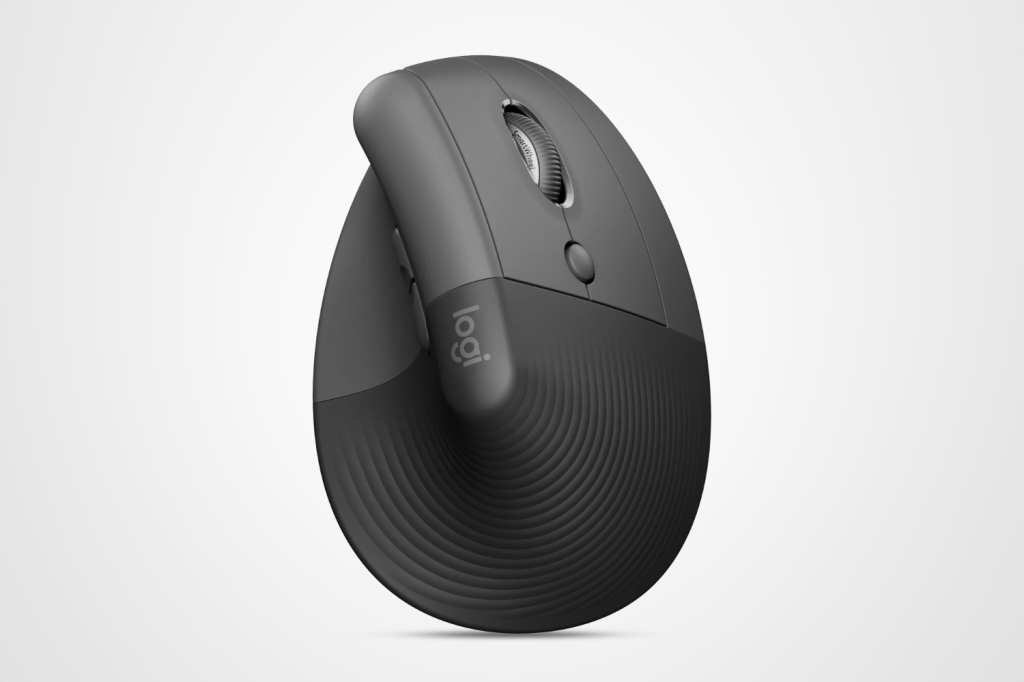 The easy elevator: Logitech Lift
Like leg spin bowling, mousework can be a wristy business. Unlike that cricketing art, though, it doesn't take hours in the nets to master productive delivery. Designed for small and medium hands, Logitech's peripheral adopts an upright position to ease the carpal load. A textured grip and thumb rest let your palm sit snug, while a sinistral version lets left-armers get in on the elevation.
---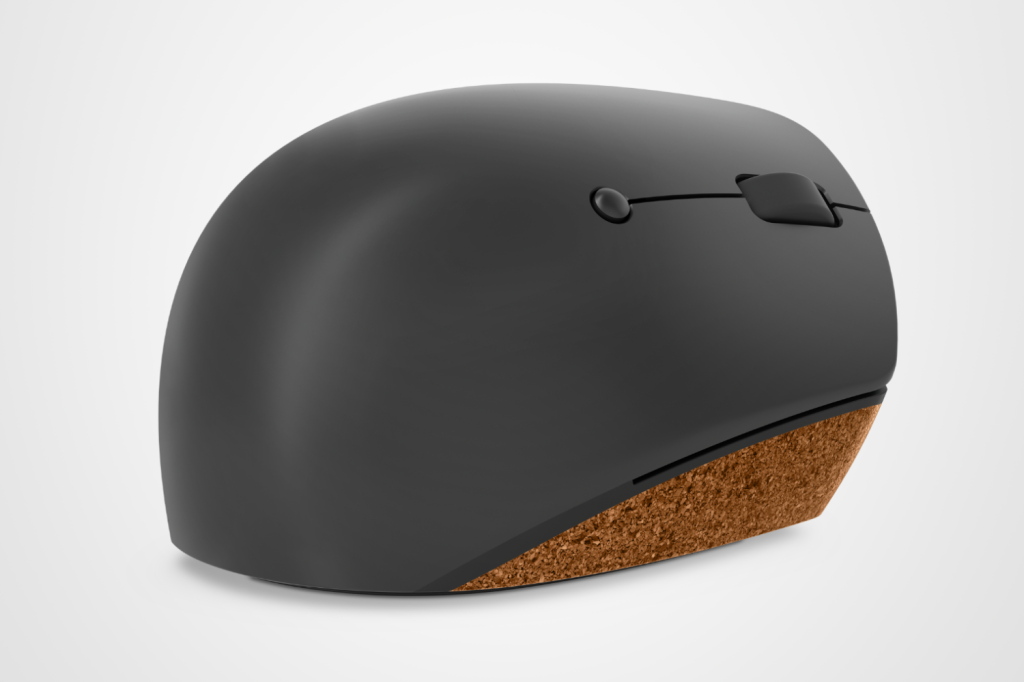 The cosy corker: Lenovo Go Wireless Vertical Mouse
You might expect to find cork beneath your mousemat, but its natural resistance to moisture also makes it a top choice to stop your clicker getting sticky. Besides the ergonomic advantages yielded by a sideways setup, this Lenovo number comes clad in the barky stuff. UV-coated and easy to wipe down, it's ideal if you get straight back to scrolling after a taco Tuesday lunch.