Cut the cords: 7 of the best wireless chargers for iPhone 8 and iPhone X
Pick a pad with impact for your new iPhone – or existing Android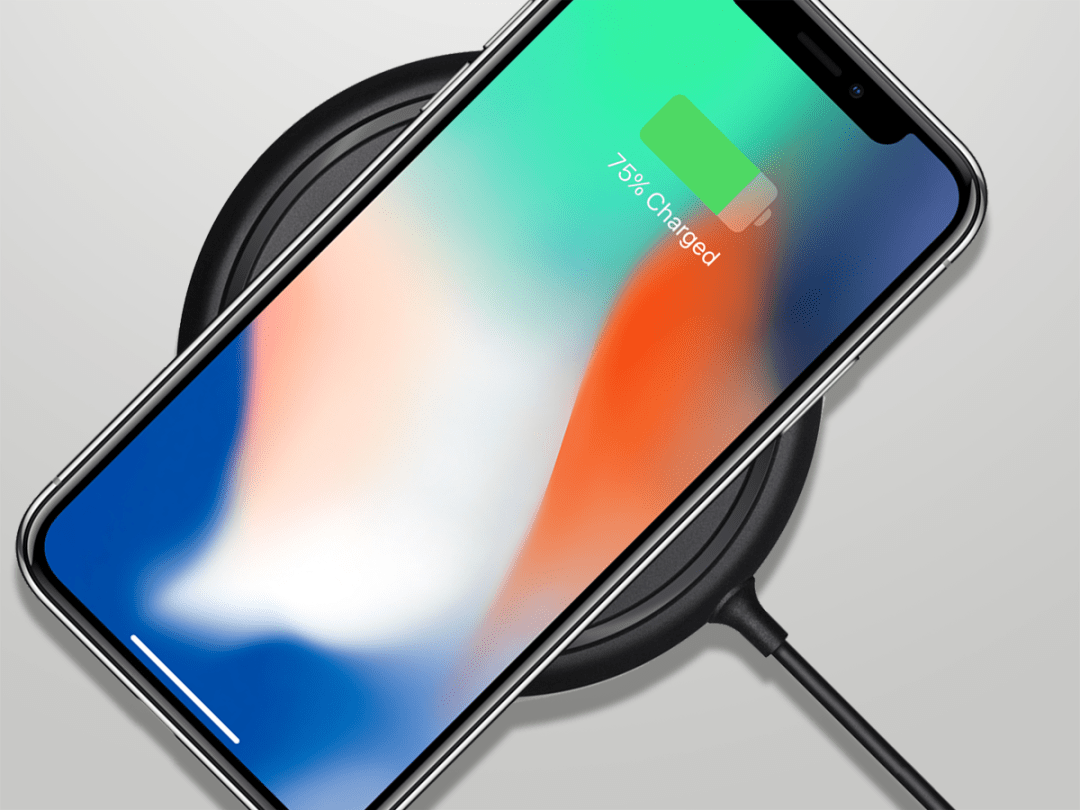 Finally, with the iPhone 8, iPhone 8 Plus, and iPhone X, Apple phone wielders will be able to enjoy the simple, convenient pleasure that is wireless charging.
Of course, many Android flagship owners have already been in on it for years now, but Apple likes to take its time with some things. Here's the upside: all of those iPhones use the open Qi charging standard, and there are plenty of affordable options out there that'll work with your phone.
Here's the other upside: since the Qi standard has been around for a while, there are loads of distinctive chargers, as well, some of which are cheap and others that might break the bank a bit. But if you're paying upwards of £1000 (or more) for an iPhone, why not go all out?
Apple will have its own AirPad out in 2018, which can charge an iPhone, Apple Watch, and AirPods case all at once, but it's likely to cost a pretty penny. Besides, can you really wait that long?
If not, then continue on to check out seven of our favourite wireless charging pads today that are compatible with the new iPhones, as well as Android and other Qi devices.
Additional words by Andrew Hayward
Anker PowerPort Qi 10 (£14)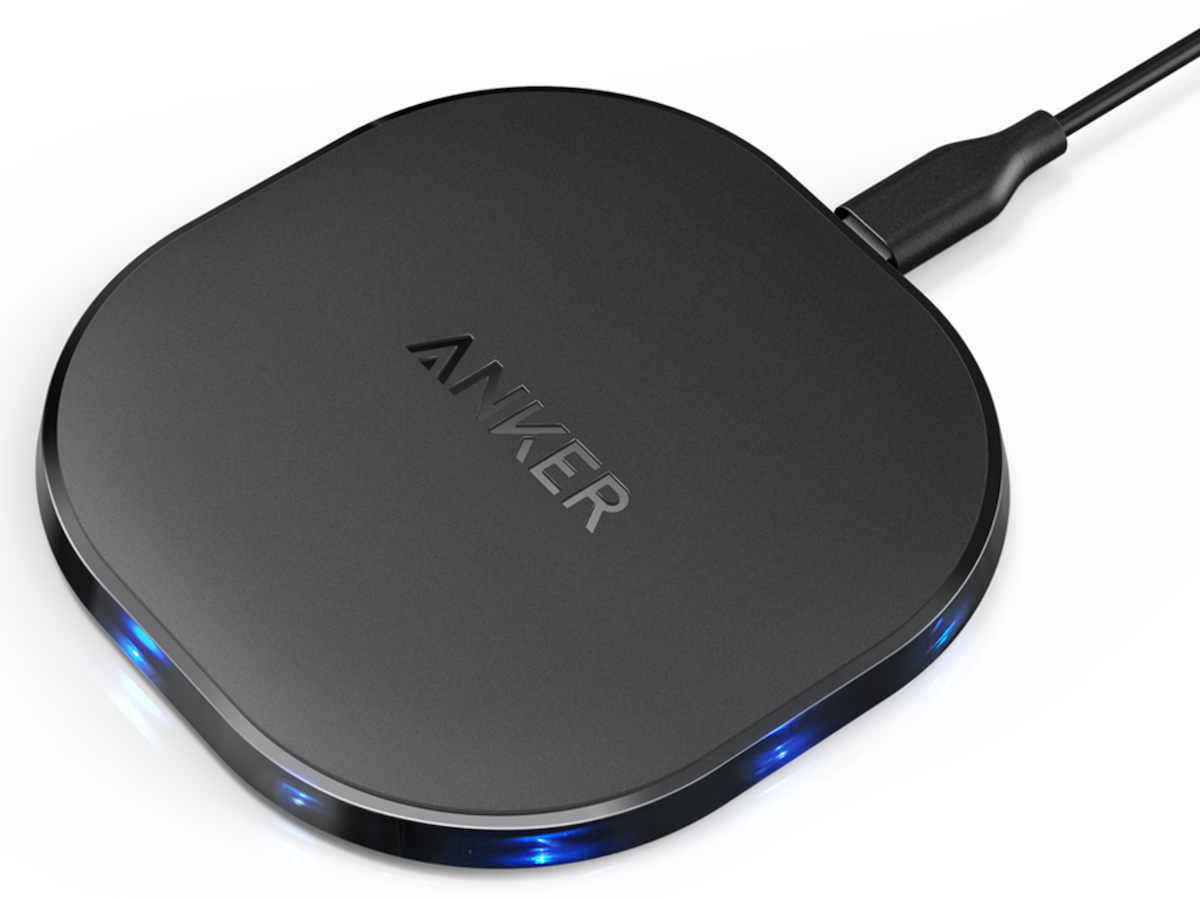 Need something that's no-frills, low-cost, and just gets the job done? Anker's PowerPort Qi 10 is a safe bet. It's super cheap at just £14 on Amazon and well-liked by buyers, and while it doesn't have any big, premium perks, it really doesn't need them.
This slim, black pad has a soft plastic exterior that'll keep your glass-backed phone from slipping off, plus it has rubberised feet so it doesn't fall off of your bedside table. The "breathing" LED lights along the side show you charging status, and it can do 10W fast charging if you use the appropriate wall adapter.
Ikea Nördmarke (from £30)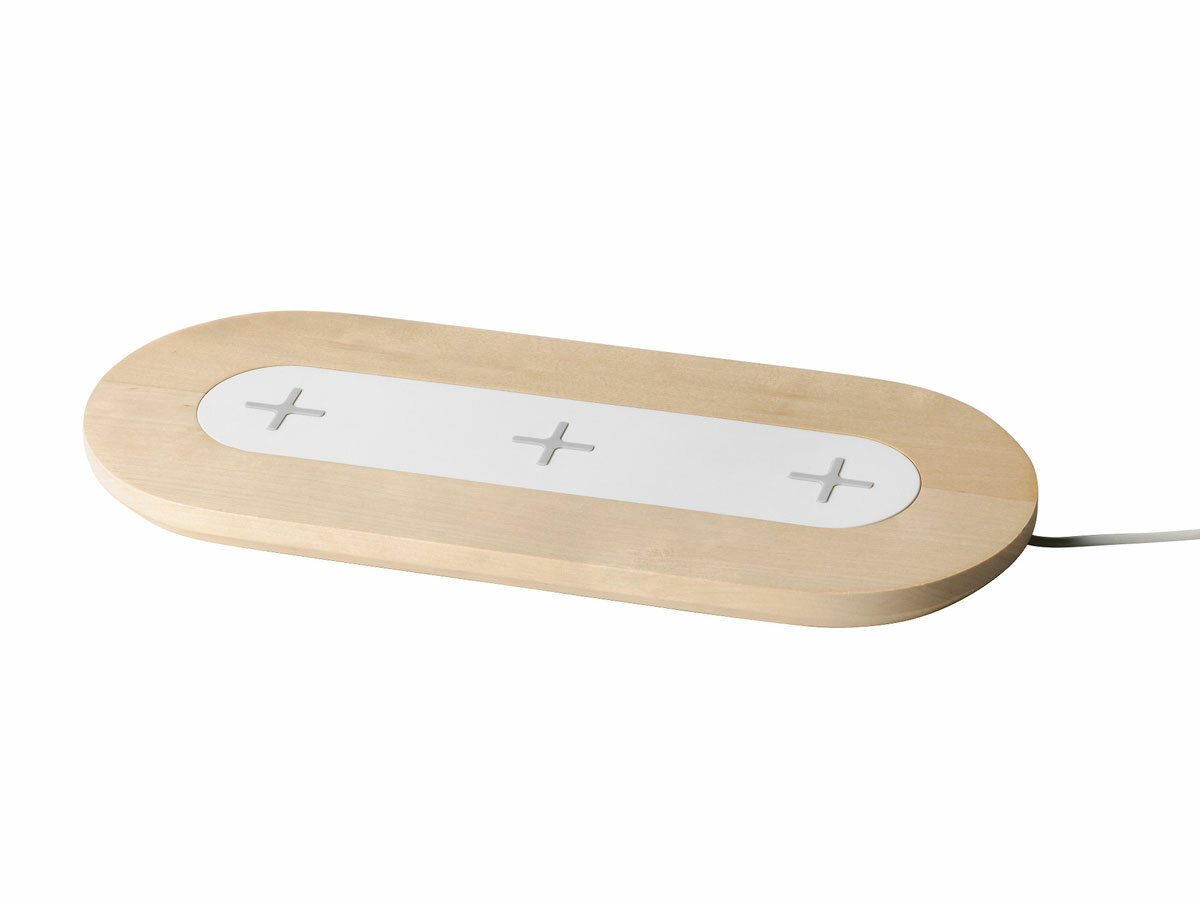 It doesn't just do a nifty line in flat-packed furniture and tasty meatballs – Ikea also makes a surprisingly wide range of wireless charging gear, including a desk lamps, bedside tables and this simple, stylish Nördmarke pad.
Available in white and birch finishes and in single- (£30) or triple-charger (£60) configurations, this compact pad will top up the batteries on any Qi-certified phone or device, and also features a USB port for charging non-wireless products.
Tylt Vü Solo (£16)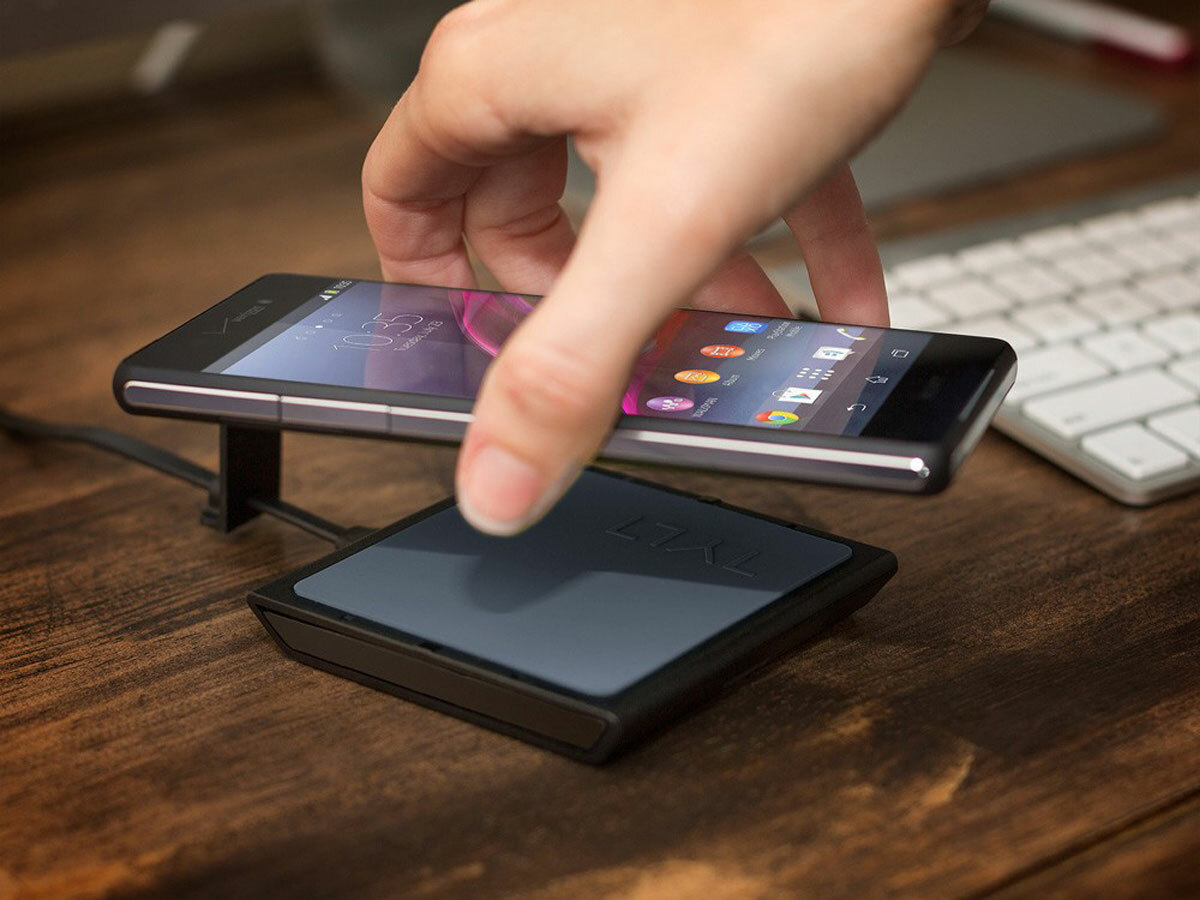 If it's a cheap charger you're after, look no further than the Vü Solo from Tylt, priced less than a steak dinner from a gastropub in London's trendy Peckham. Available in four eyeball-assaultingly bright colours, it has a micro-suction base to keep it fixed to your desktop, as well as silicone on top to stop your phone from slipping off in the night.
Compatible with all Qi devices and capable of charging through covers on many phones, the Vü Solo also sports a clever touch for getting your device aligned properly on the plate every time: once you've matched up the coils the first time, move an "alignment edge" up the cable to touch the top of your device, meaning you'll know exactly where to place it the next time you charge.
WoodPuck (£15)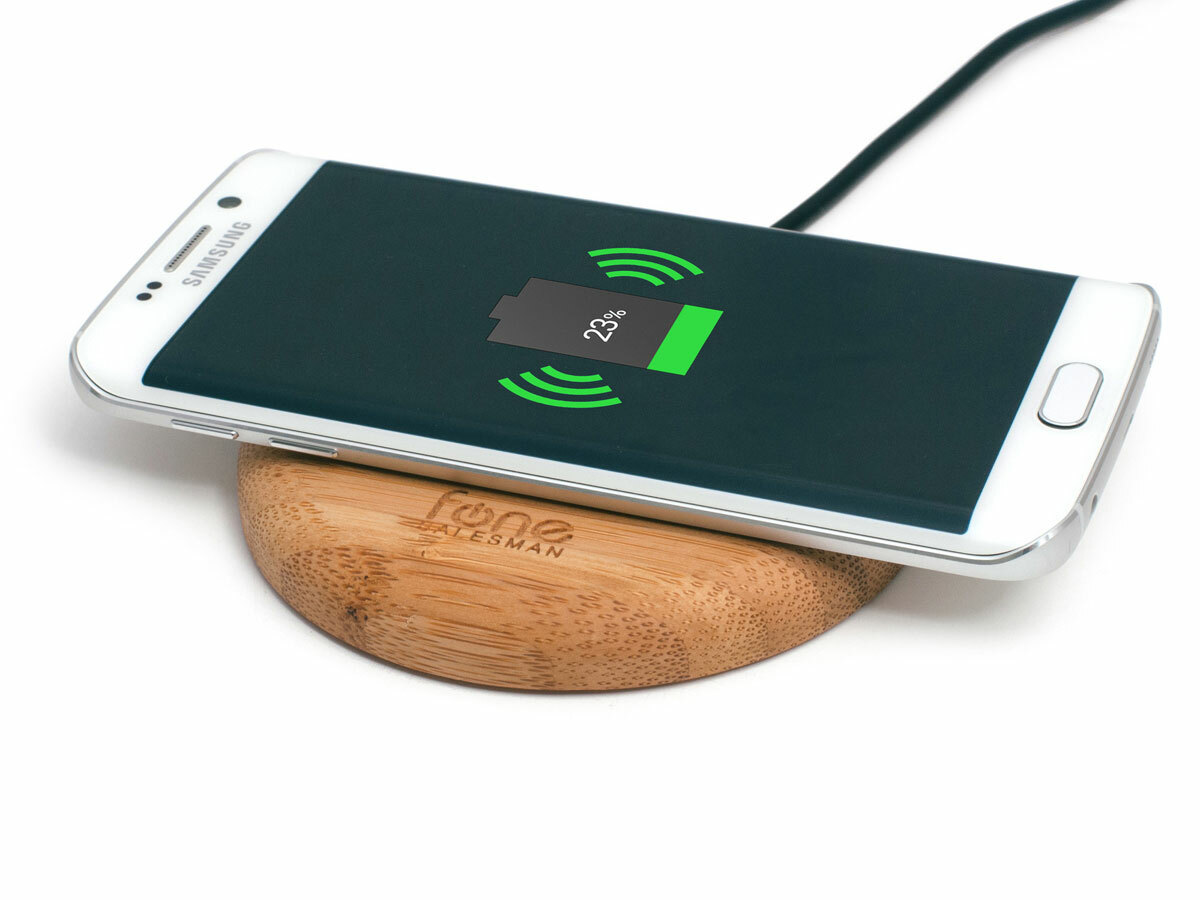 The charger du choix for tree-huggers, this one. The WoodPuck is crafted from highly sustainable bamboo, which grows so quickly that you're basically doing everyone a favour if you're constantly chopping it down.
Anyway, it's an attractive circular plate that nicely hides the micro USB socket and plug to keep things tidy, works with Qi devices and throws out a simple audio notification when your phone or smartwatch commences charging. The only think we don't like about it is the "fone salesman" branding, which spoils its natural charm somewhat.
Orée Pebble (from €180)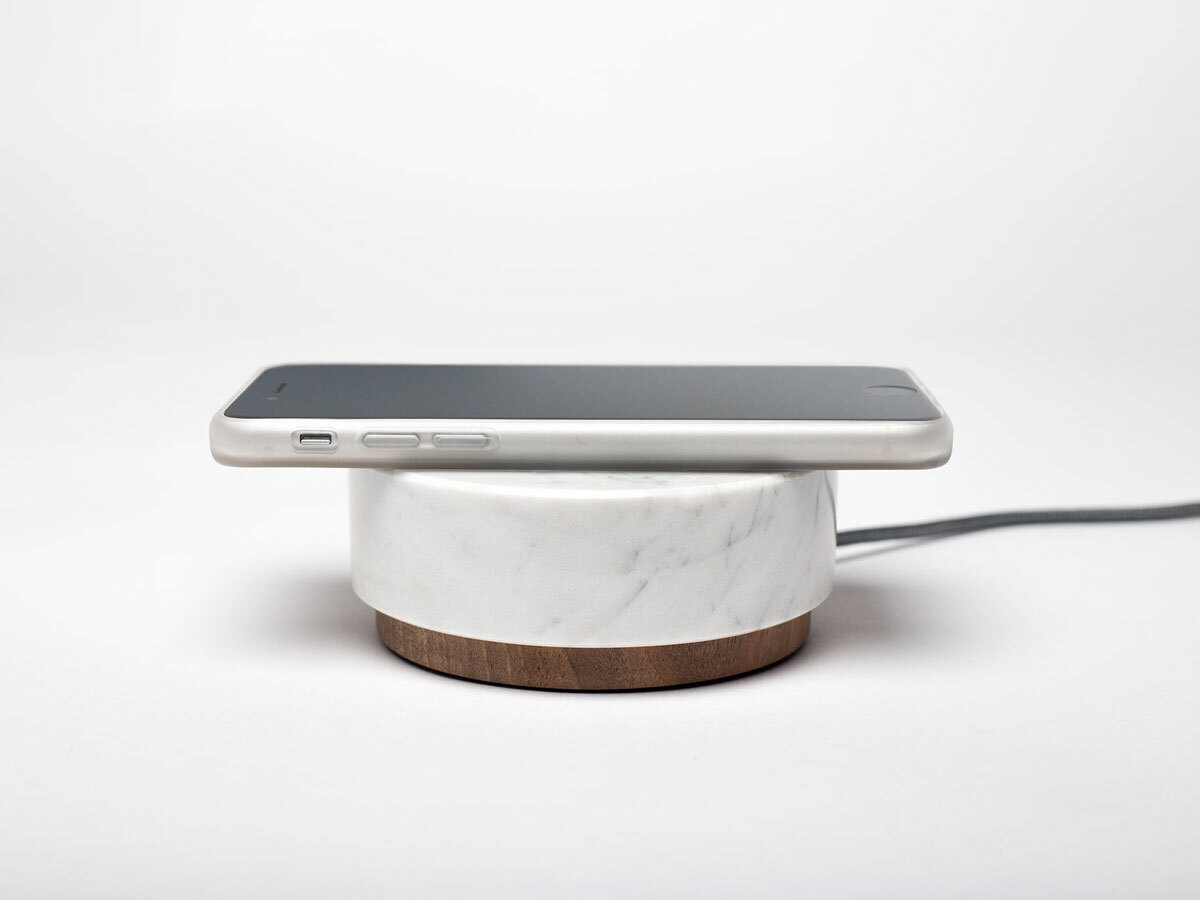 You might be choking on your beverage at the Pebble's princely price tag, but calm down a sec, because this isn't just a wireless charger – it's a Bluetooth-powered wireless speaker too, chucking out sound in a 360-degree arc. There's a microphone too, so you can use it as a speakerphone.
And then there's the design, which puts most charging plates to shame: you can order the Pebble in walnut or tilia wood finishes or, if you're feeling especially decadent, in marble (which costs an extra €40 because, y'know, it's marble). Like all our picks here, it's compatible with the Qi wireless standard.
Swich (from US$219)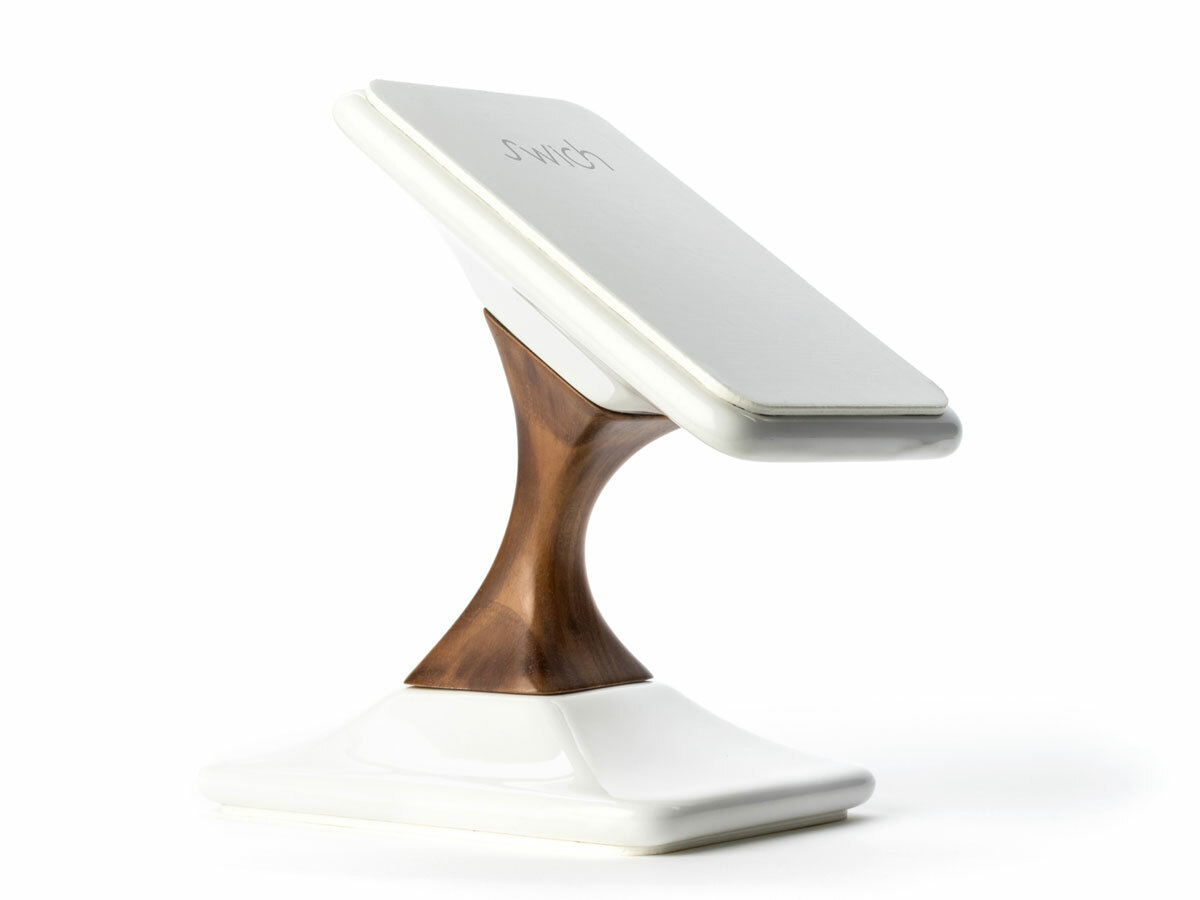 A handsome blend of Slovenian walnut wood and Italian ceramics and an angled charging plate make the Swich one of the most unusual-looking models on the market.
The 45-degree tilt of the plate, the makers' thinking goes, allows you to easily see and keep using your phone while it charges – you can even rotate the pad 90 degrees, switching between portrait and landscape orientation. And don't worry about it slipping off, because the pad's covering in microsuction tape.
The Swich even comes in 24-carat gold- and platinum-plated varieties, for those willing to pony up bit of extra bunce. Never let it be said that wireless chargers don't cater for the super-rich's strange obsessions.
Raw Induction (US$595)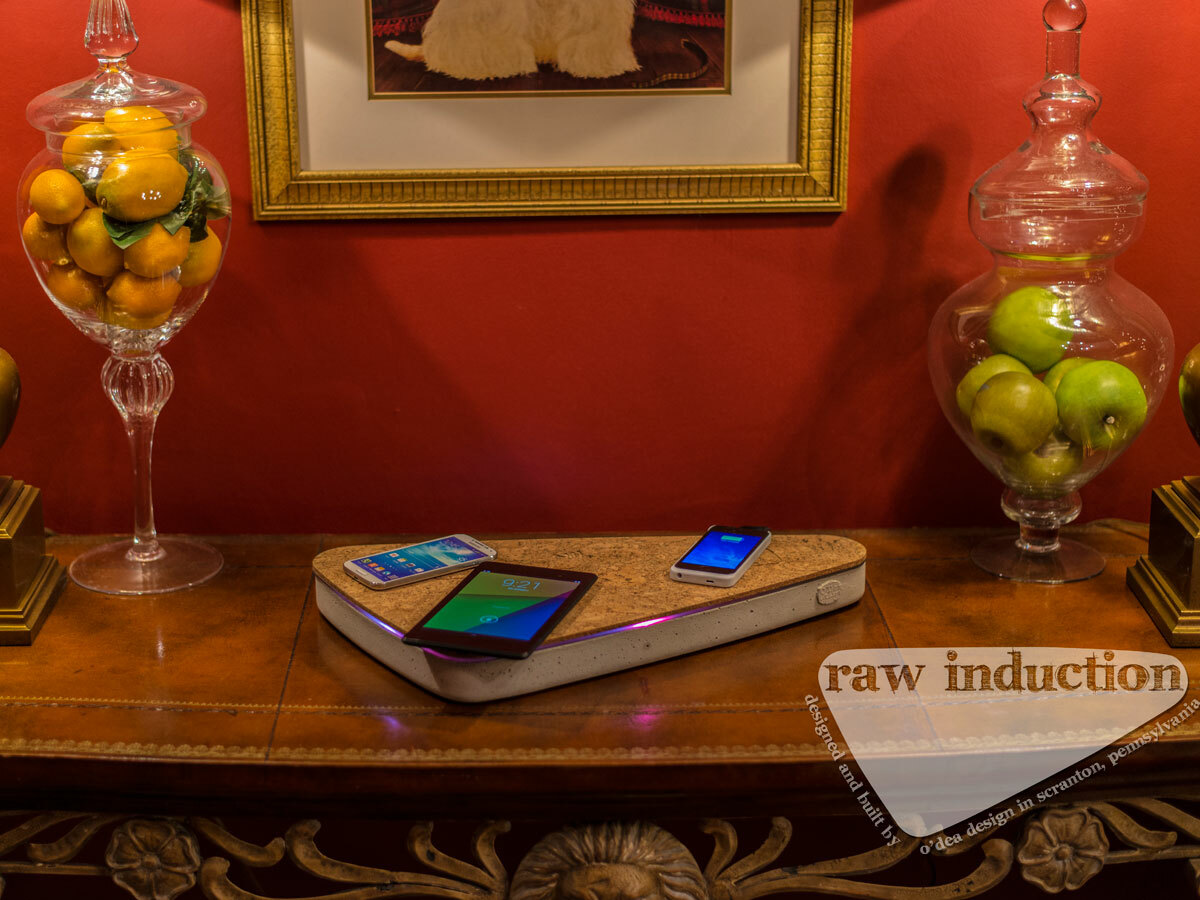 The priciest charger here is in many ways the most impressive, at least visually: crafted from concrete and cork, it's a big, weighty (over 3kg) plate able to charge up to three devices simultaneously. Each charging node has its own LED indicator incorporated into the edge, as well as its own NFC functionality that can, for instance, automatically launch your phone's alarm app when it's placed on top.