Dolby Atmos FlexConnect enables you to pair extra wireless speakers with your TV
FlexConnect is a new wireless speaker tech that gives you more options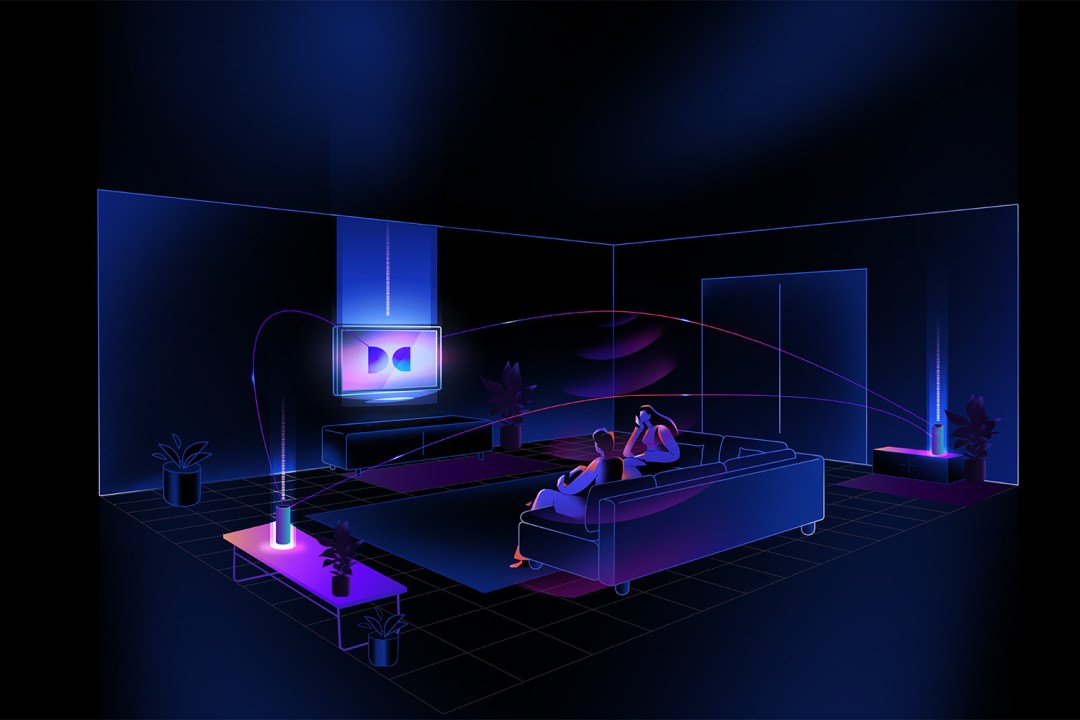 Dolby Atmos FlexConnect is a new home theater speaker tech that's set to give you more options for your home theater setup.
Announced at IFA 2023, the technology enables you to pair other wireless speakers with your TV so that you can readily create a Dolby Atmos setup.
The key benefit is that you don't need to think too hard about speaker placement. Your setup is automatically analysed and the sound optimised for it, so you don't need to mess about to get the best sound you can.
Dolby says the setup is simple, using mics in the TV to locate the speakers in the room and calibrate them, similar to the technology we've seen in some wireless speakers such as Sonos' Trueplay and other similar speaker optimisation technologies.
As you'd expect, FlexConnect also takes into account how capable each speaker is as well as how it is located.
The tech will come to newly-announced TCL TVs and accessory speakers first, with others to follow, though there are no specific details on these at present.
"Consumers shouldn't have to move their furniture to experience better audio, but rather audio should adapt to them," says John Couling, head of entertainment at Dolby. Couling adds that Dolby Atmos FlexConnect "offers consumers the freedom and flexibility to choose how they want to arrange their devices while still getting a great immersive Dolby Atmos experience."