Best home theater systems 2023: ultimate surround sound immersion
Our roundup of the best surround sound kit around - from rib-shaking explosions to clear dialogue, we've got you covered
The best home theater systems (or best home theatre systems, if you're in the UK) can make a world of difference when it comes to enjoying films and TV shows. From barely being able to hear people speak, to suddenly hearing everything in wonderous, spatial clarity, you'll feel like your ears have been unblocked for the very first time. And that's without even mentioning the booming, rib-shaking explosions that a good sub can produce.
With that in mind, we've rounded up the best home theater systems (or the best surround sound systems, if you prefer), to help elevate your movie nights. From true 5.1 surround sound setups to soundbar offerings, there's something here for everyone. Let's jump straight in, shall we?
What is the best home theater system?
We believe that the Q Acoustics 3010i 5.1 Speaker Package (check price) is the best home theater system for most people, thanks to a winning formula involving compact design, minimalist style, and impressive sound.
---
Other home theater system recommendations
The best home theater systems you can buy today: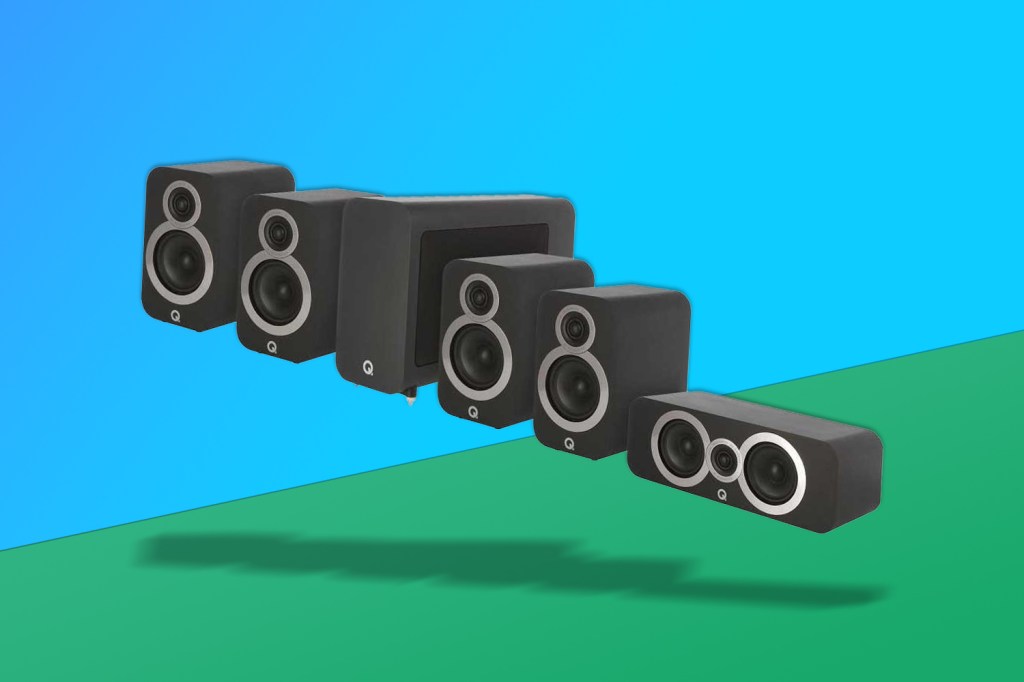 1. Q Acoustics 3010i 5.1 Speaker Package
If you fancy a full 5.1 speaker package without giant floor-standing speakers dominating the room, Q Acoustic's compact yet mighty 3010i 5.1 package has you covered. With a design that walks the line between traditional and modern (while being available in a variety of finishes), it should slot into most living rooms without fuss, while still delivering its highly lauded sound performance.
With buckets of detail, balanced sound and a dedicated sub for tackling those booming blockbuster explosions, you'll be surprised by just how immersive a more compact set of surround sound speakers can be. An ideal choice for those living in smaller spaces.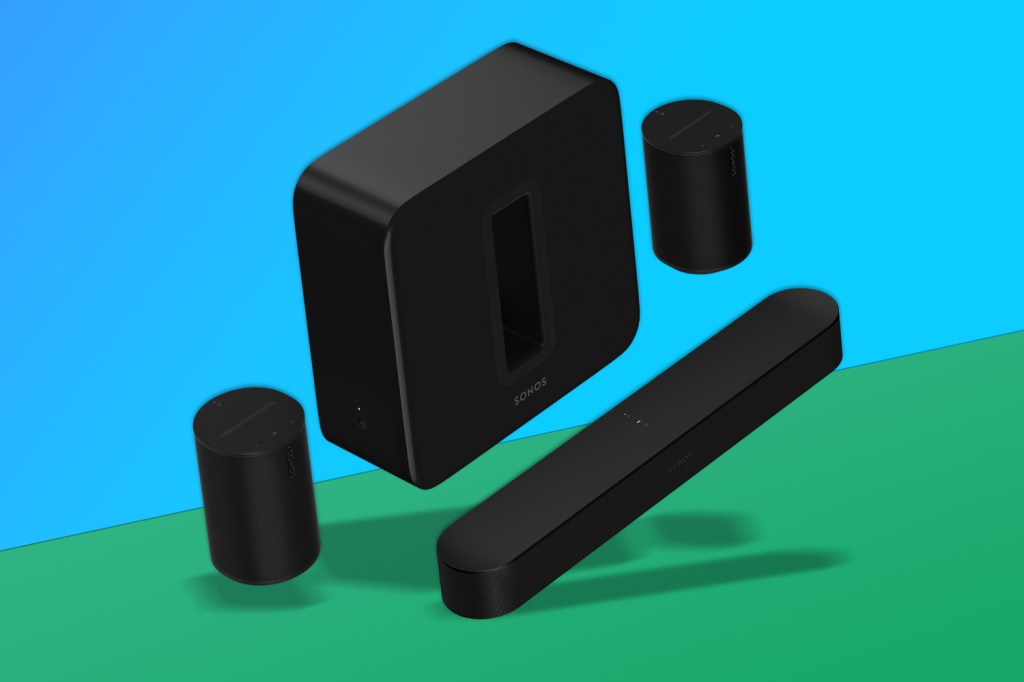 2. Sonos Premium Immersive Set with Beam
If you want a simple hassle-free setup for upgrading your setup, this package from Sonos is one of the best home theater systems around. Featuring the company's critically-acclaimed Beam (Gen 2), Sub (Gen 3), and a pair of the new Era 100 smart speakers, this is a perfect solution for those with an existing Sonos setup.
With Dolby Atmos support, a simple plug-and-play setup, and the bonus of Alexa or Sonos Voice control, this is a formidable setup if you want something a little smarter than traditional wooden cabinets and amplifiers. If you want to spend more on even bigger sound, you can upgrade to the Ultimate Immersive Set with Arc (check price) and two Era 300 speakers too.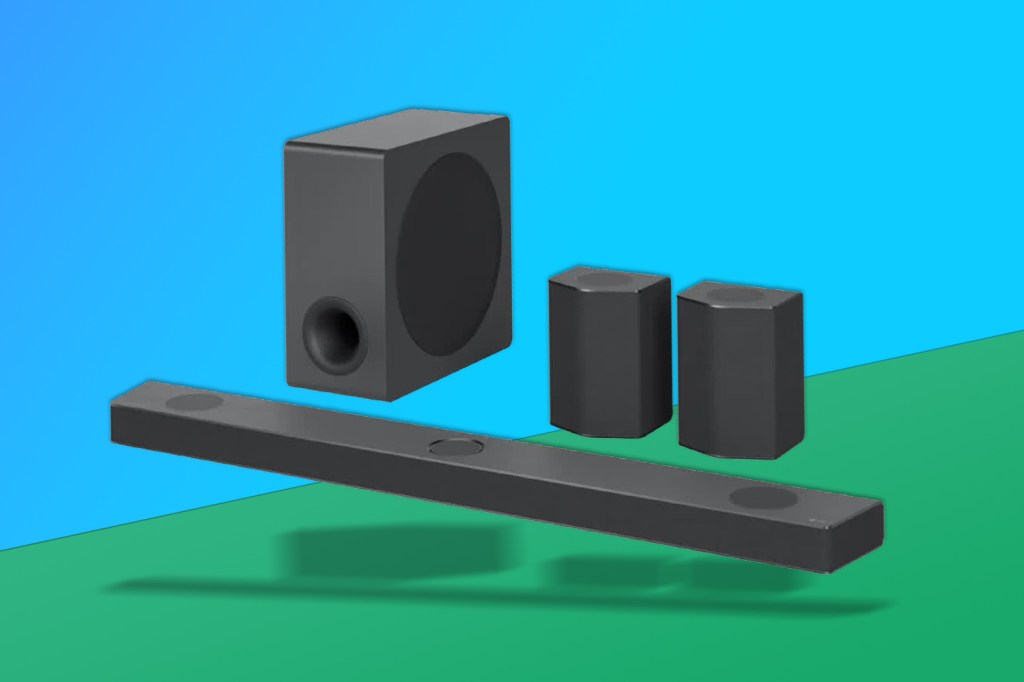 3. LG Soundbar S95QR Bundle
Those with an LG TV might want to consider one of LG's top soundbars for a perfect pairing with their existing setup. Featuring a soundbar, a sub, and two rear speakers, this particular bundle has everything you need to elevate your viewing experience, with LG promising impressive spatial details thanks to a world-first implementation of triple up-firing channels.
Supporting formats like Dolby Atmos, DTS:X and Imax Enhanced, the soundbar can also cleverly make use of your supported LG TV's sound processor to analyse the sound content for even better performance, while letting you use the same remote too.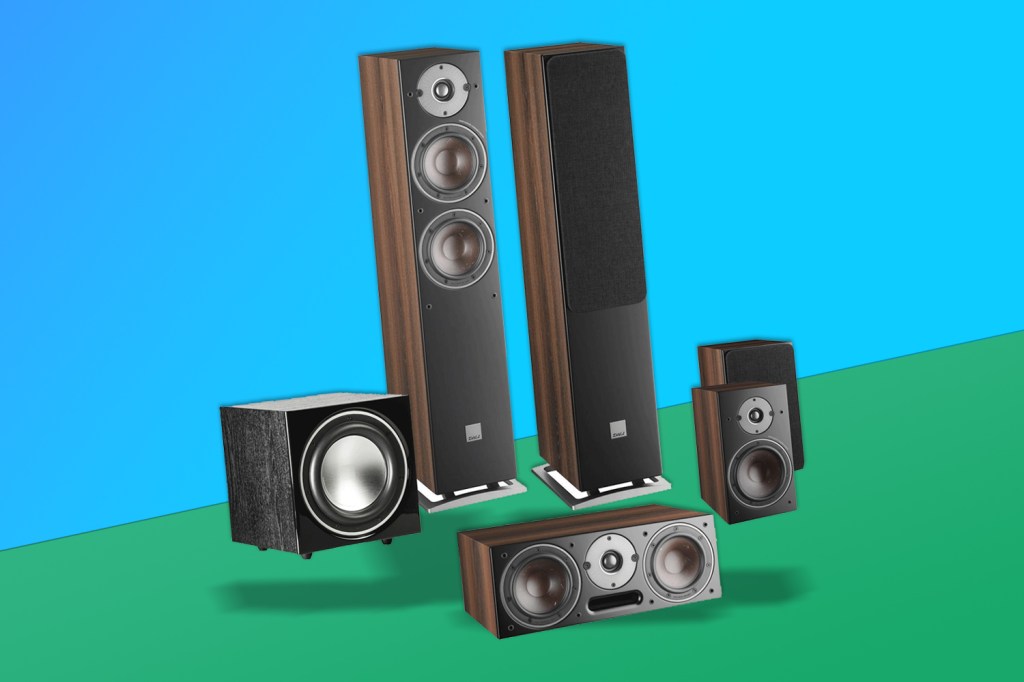 4. Dali Oberon 5 5.1 Speaker Package
We've got a soft spot for Dali's compressed wood fibre speaker cones, which are as iconic in their appearance as they are a pleasure to listen to. Available in a range of classic wooden finishes, the Oberon 5 5.1 speaker package is a handsome bit of kit, with plenty of raw power at its disposal, thanks to the inclusion of two towering floorstanding speakers.
Crisp and accurate enough to avoid the muddiness that you tend to find with lesser speakers, you'll still find plenty of low-end performance too for some true room-shaking action. Oh, and as much as we love the cones, we'd still advise leaving the speaker grilles on if you share your abode with pets and/or children. Trust us on that one.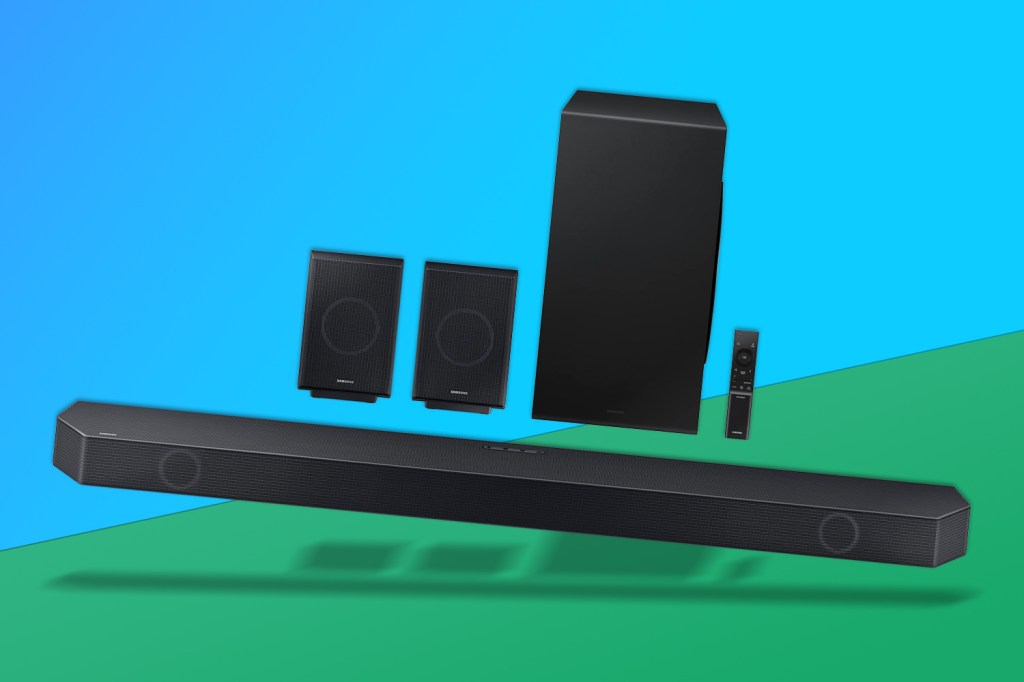 5. Samsung Q990C Cinematic Soundbar with Subwoofer and Rear Speakers
Samsung's aggressively angular soundbar looks like it means business, with impressive audio chops that back up its appearance. Packed with enticingly convenient specs including Wireless Dolby Atmos, this soundbar, rear speaker and sub-package recruits 22 speakers for a fully immersive, spatial, cinematic experience.
Other clever tricks include SpaceFit Sound Pro, which is a feature that uses a built-in mic to measure the acoustics of your room before equalising the speakers automatically. Overall, it's a top choice for Samsung TV owners, especially thanks to its Q-Symphony feature, which lets you use the TV's speakers at the same time for even more performance.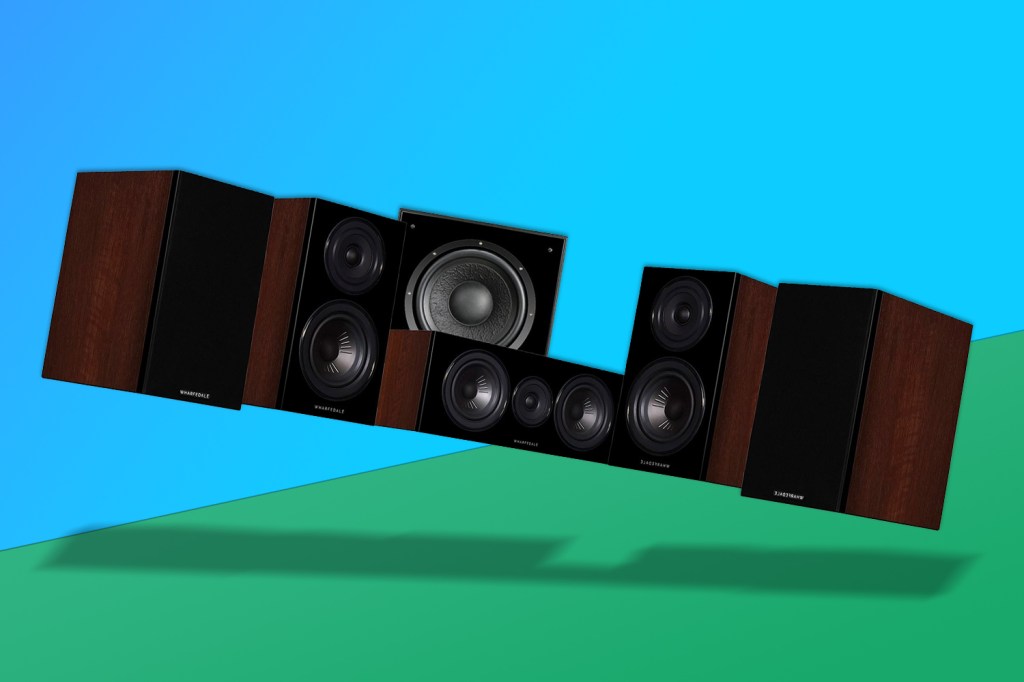 6. Wharfedale Diamond 12.1 HCP 5.1 Speaker Package
Wharfedale's 5.1 speaker package based on its Diamond 12.1 range is an ideal choice for those looking for something high quality and packs a punch, without dominating your room like a full floor standing setup. Serving up rich, powerful bass, it'll breathe new life into action films and powerful scores alike, while still remaining sensitive and controlled in the mid and high ranges.
Better yet, it's just as well suited to music as it is blockbusters, which is a feat that some rivals fall short in. Paired with a decent amp, this is a traditionally-styled setup that'll make your on-screen action and music library really — in some cases, quite literally — sing.
How to choose the best home theater system
Set a budget: No matter if your idea is a soundbar, or a whole rack's worth of receiver and other hi-fi gear plus a huge array of speakers – stick to your budget. Home theater systems can vary massively in cost. Also, bear in mind that passive setups like 5.1 speaker systems are going to need the purchase of one of the best amps that's powerful enough to do them justice, so make sure that's built into your budget too.
Number of speakers: Obviously the size of any system will depend on the size of your room, but you need to decide on how many units you want. You also need to consider if you just want a soundbar should you have a smaller room.
Prioritise: Be honest: do you want your money to buy the best sound possible, or do you want it to buy as much futuristic gadgetry as it can? The best kit isn't necessarily the coolest. Consider what essentials you need first, such as Wi-Fi streaming.
Plan ahead: It's like a job interview: where do you see yourself in five years' time? If you imagine your system expanding into more rooms, say, or incorporating some home cinema action, you need to factor it in now.
Also don't forget to check out our guide to the best soundbar – TV audio for every screen and budget.