The best anti-Prime Day deals from eBay
Updated: eBay is crashing the Prime Day party, and they have just launched a new discount code...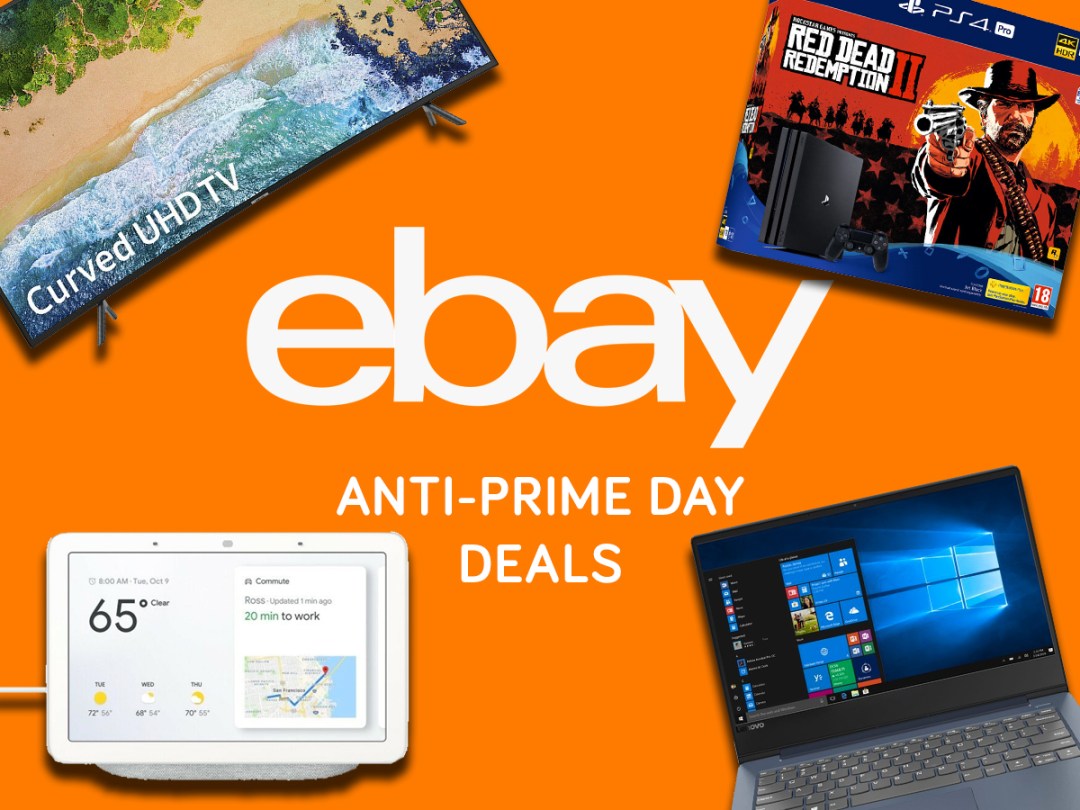 Amazon Prime Day is here, and eBay's getting in on the action and crashing the party with some massive deals.
But instead of shelling out on a membership to get these deals, no account is required. In fact, eBay is rubbing it in extra with what they're calling £79 deals – a bunch of special offers available for the price of Amazon Prime.
More and more deals will be announced every day, including price slashes on products from Oral B, Google, Kärcher, De'Longhi, Simba and Vax.
Oh, and they've not stopped there… With the use of a promo code (that you can use three times), you can get a further 20% off a whole host of special offers! Scroll down to find out more about this code.
You can see all the deals on offer right here, but if you're getting a little lost in the hundreds of offers, fear not! We've found some of the best deals below.
Use this code to get a further 20% off
So, the big breaking news coming out of eBay – you can use the promo code PARTY to get 20% off! And that's not limited to just products that are not in the sale, so you can combine it with some already giant discounts, to really make the most of it.
Plus, you can use the code three times, so choose carefully…
If you really want to stick it to Amazon, you could use it to undercut what you'd find in their Prime Day sale. Here are the top party-crashers for Wednesday.
LG-OLED 55 Smart Built in WiFi TV – £959.20 on eBay.co.uk (combined with PARTY coupon) – save £229.80 on Amazon's price
Google Home Mini – Charcoal – £24.00 on eBay.co.uk – save £25 on RRP
And just so you can see what has been also, here are the deals that made a splash on Tuesday.
HiSense H50AE6100UK 4K 50in HDR DLED Smart TV with Freeview – £263.20 on eBay.co.uk (combined with PARTY coupon), save £65.80
Lenovo Tab 4 Plus 10.1in Full HD 4G Tablet – £127.99 on eBay.co.uk (combined with PARTY coupon), save £32
Hyundai Self-Propelled Lawnmower with Electric Start – £207.99 on eBay.co.uk (combined with PARTY coupon), save £52
The best £79 deals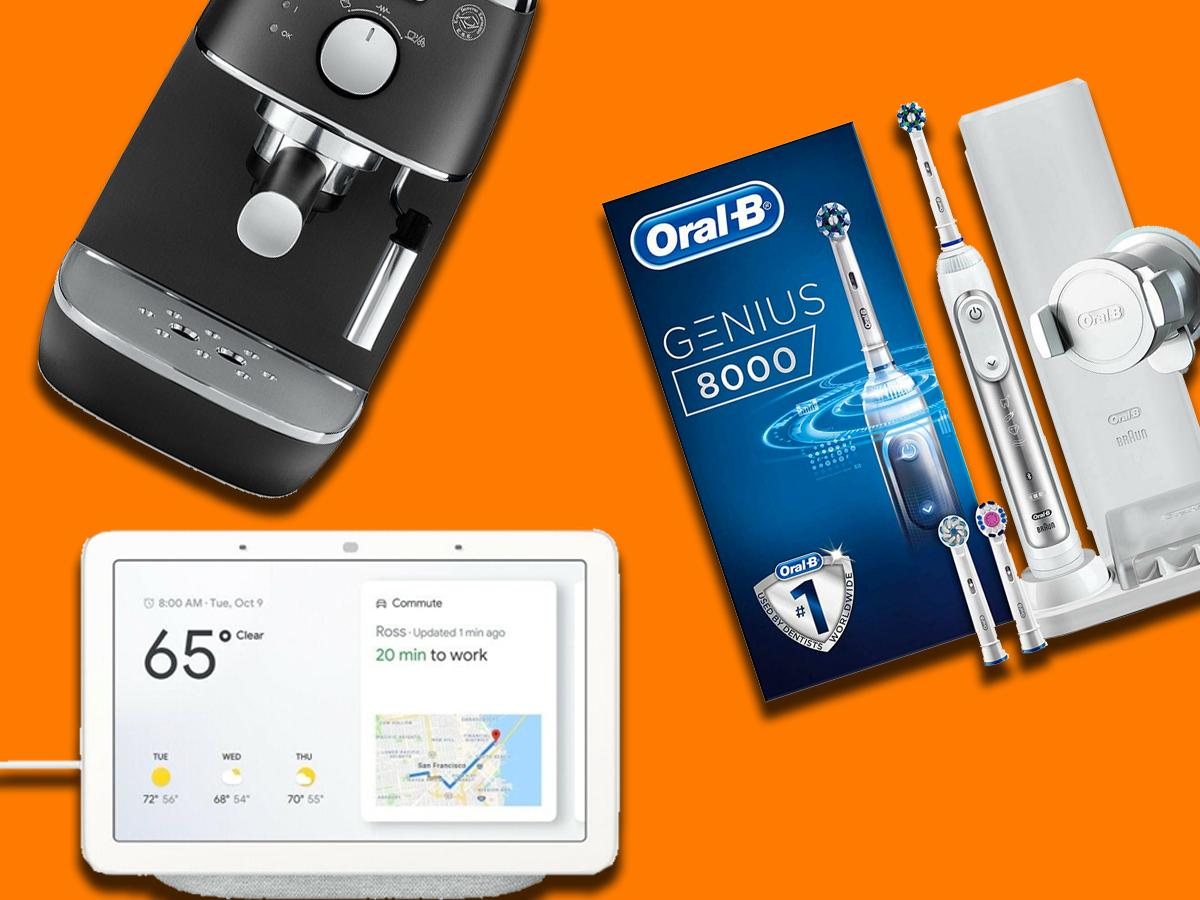 The best Currys PC World deals on Amazon
Beyond the Black Tag Event deals, Currys PC World are slashing prices on eBay too. It's part of their Big Clearance event, where you could save 40% on big brands.
Samsung Gear Fit2 Pro – just £109 (save £100)
Google Pixel Slate Chromebook – just £599 (save £150)
The best gaming deals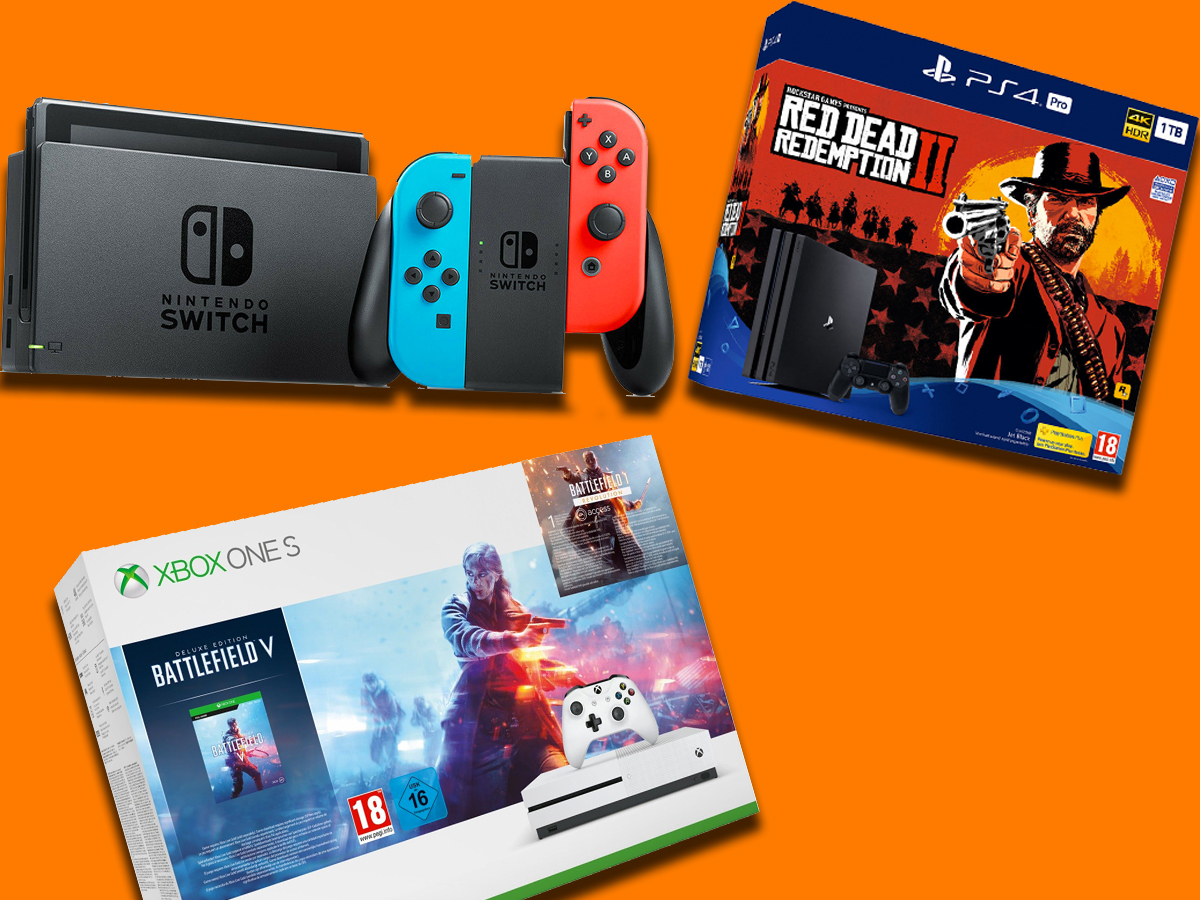 eBay's anti-Prime Day deals are all good, but there are plenty more discounted prices across the site! We've gone hunting for them – starting with gaming.
PS4 500GB Console – just £219.99
Nintendo Switch Grey Console – just £275.99
Nintendo Switch Neon Red – Neon Blue – just £275.99
Xbox One S 1TB with Battlefield V – just £264.99
The best TV deals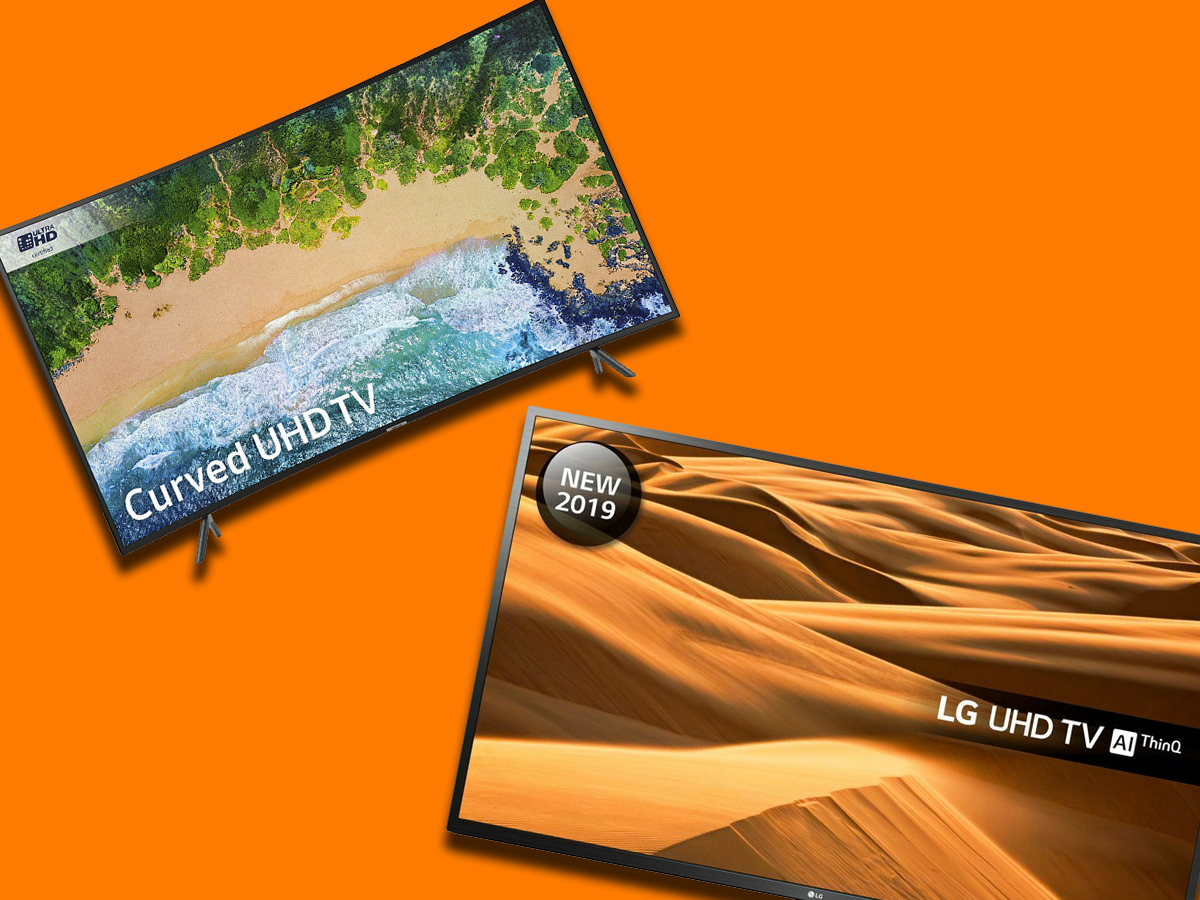 Looking to upgrade your living room TV? You can get a 4K telly for under £300 – some of the many Sound & Vision deals.
Samsung UE55NU7300 55in Curved Ultra HD HDR TV – just £449
LG 43UK6300PLB UHD 43in TV Smart 4K Ultra HD TV – just £299
LG 65UM7450PLA 65in Smart 4K Ultra HD HDR LED TV with Google Assistant – just £799
Toshiba 55X9863DB X986 55in TV Smart 4K Ultra HD OLED – just £849
Panasonic TX-49FX550B FX550 49in 4K Ultra HD Smart TV – just £347
The best gadget deals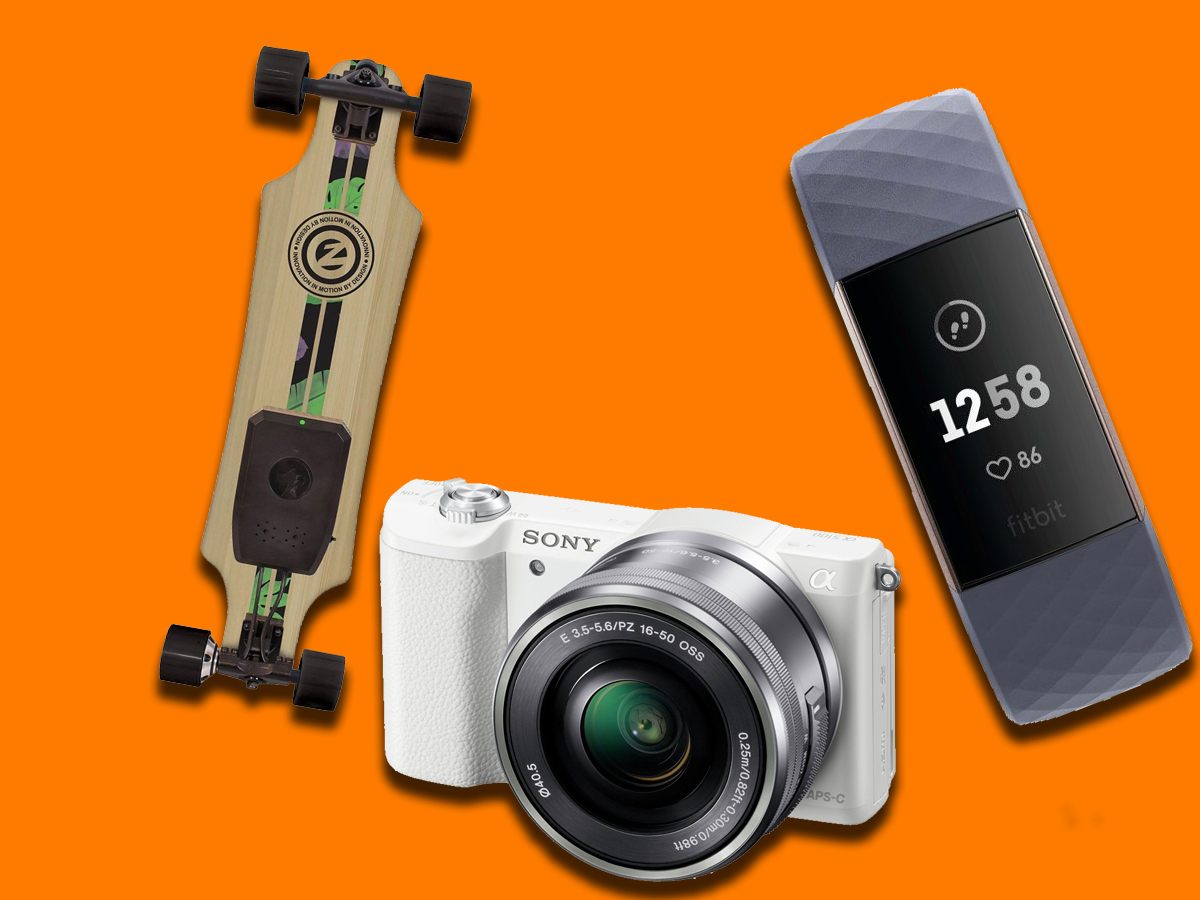 And rather than ending this with another categorised list, we've looked across all the gadget categories and picked five of our favourite deals – from personal transportation to photography.
Zinc Electric Gyro Longboard – just £134.99
Samsung Galaxy Smart Watch – just £206.99
Instax Mini 9 Instant Camera – just £59.99
Fitbit Charge 3 Fitness Tracker – just £119