Gadget flashback: Nokia N Series smartphones
Nokia dominated the phone scene with an idiot-proof UI, but found its footing less sure in the smartphone space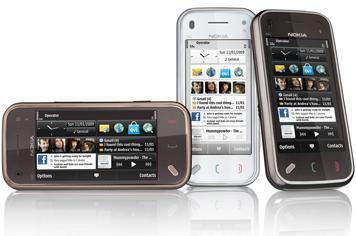 Nokia had dominated the mobile phone scene with the idiot-proof UI on its mobiles, but despite some impressive hardware, it found its footing less surely in the world of smartphones. Despite that, it managed to produce some of the best of the pre-iPhone bunch. And it's still plugging away…
When Nokia's first batch of Nseries phones came out, no one was looking at the businessy N70. Instead, all eyes were drawn to the curious pistol-grip form of the N90. It was insanely cool at the time, and had a 2MP autofocus cam. Its massive bulk was a handicap, but if you had to be noticed, the N90 was your man.
If the N800 had taken off, perhaps the iPad would have predated the iPhone. We'll never know – Nokia's Maemo tablet got plenty of folks chatting, but not many reached for their wallets. Nokia ploughed on with the N810, but it wasn't until 2009's N900 that the Finns saw fit to put a phone in it.
Nokia had clustered the Nseries catalogue with its usual product proliferation, but the N95 stood out from the crowd. Its two-way sliding face revealed either a keypad or dedicated music controls for the fairly decent music player. It also had a 5MP cam and GPS. It was – on paper, at least – the world's best phone, bettered only by the 8GB black version that followed (pictured).
With the N82, the Espoo labs had taken the N95's 5MP snapper and added a Xenon flash and accelerometer for image stabilisation. But where was the lavish form factor? Don't worry – Nokia hadn't given that up yet…
You could have rocked the N97's sliding mechanism up and down all day: QWERTY, touchscreen, QWERTY, touchscreen, QWERTY… but there was more. So much more, in fact, that Nokia would become quite offended if you called it a phone. It was a mobile computer, apparently. Whatever.
With the N86, Nokia decided it was time to upgrade that 5MP cam, so the new camera pumped up the sensor to 8MP. But it wasn't happy to rest on its camera laurels. The phone made further advances on point-and-shoot territory by adding a physical shutter, aperture settings and a dual-LED flash. Smile!
Nokia N8 (2010)
The N8 sees Nokia catching up to multitouch and putting social media at its heart. But it hasn't forgotten the importance of imaging, A 12MP sensor is backed up by a Xenon flash and the N8 can shoot 720p vids. There's more, but for that you can go and see our first impresssions with the new phone.