Google Pixel 2 vs Apple iPhone 8: Which is best?
Does Google's latest iPhone-like phone out-iPhone the new iPhone?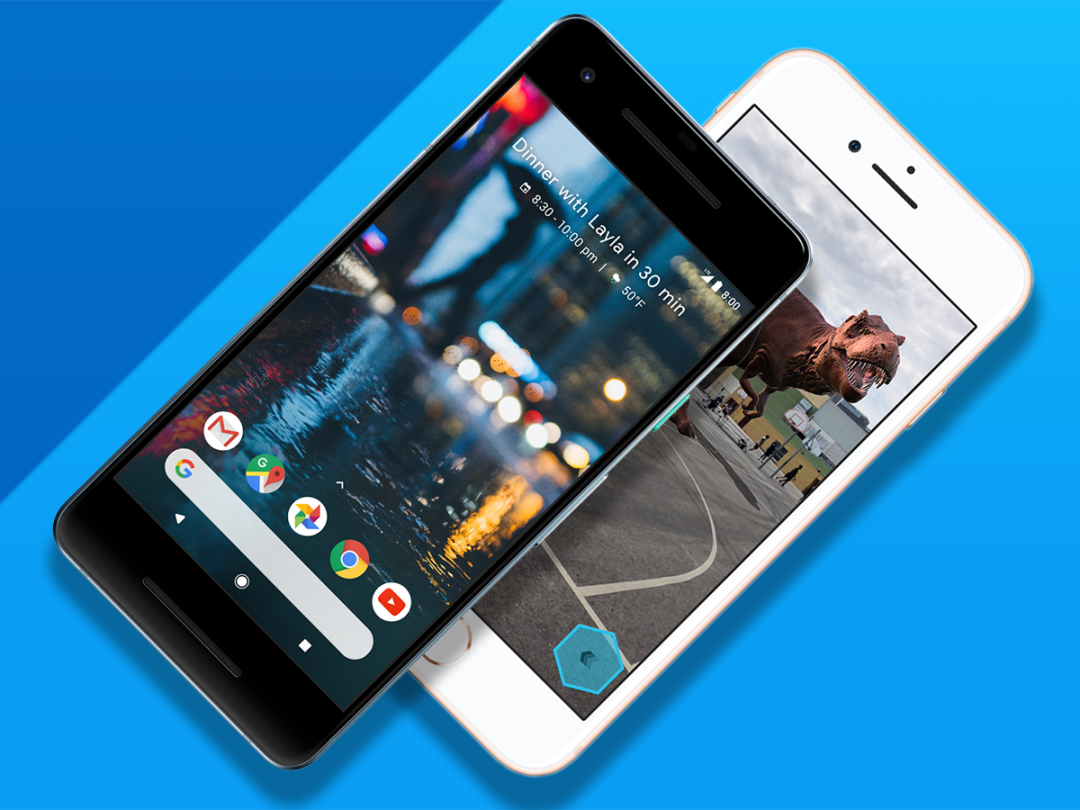 The original Pixel was Google's clear response to Apple's success with the iPhone, controlling the entire hardware and software equation for a cohesive Android mobile experience. And in a very Apple-like fashion, the sequel is much the same.
While the larger Pixel 2 XL moves away from the iPhone-esque look, the standard-sized Pixel 2 hasn't done much in that regard. It still looks a bit like an off-brand Apple product, even if Google's tweaks are a tiny bit more stylish this time around.
But what about other aspects of the phone, and what about the overall user experience? We didn't think the Pixel bested the iPhone 7 last year, but with Apple's iPhone 8 not making any major strides of its own, the lightly revised Pixel 2 has a better shot this time around.
Who takes this battle? Here's what we think, now that we've reviewed both of these top-tier flagships.
Design: Two of a kind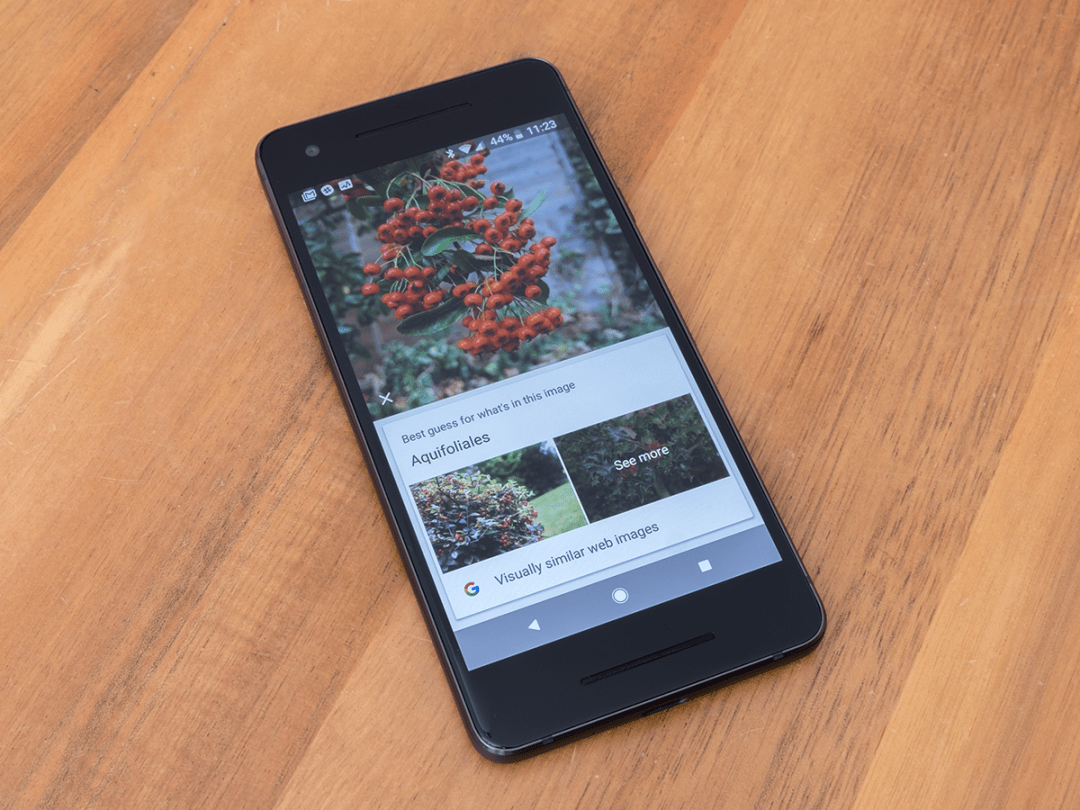 At a glance, the Pixel 2 hasn't really changed much from last year's phone. Then again, the iPhone 8 hasn't changed from the last three editions either. Both have a fairly plain design on the front: a rectangular screen surrounded by a bit too much bezel and little else. At least the Pixel 2 uses that space for stereo speakers.
When you flip the phones, however, you see where these versions vary from their predecessors, not to mention each other. The Pixel 2 still has the two-tone effect from before, with a glass cutout up top and a back-mounted fingerprint sensor (the iPhone's is up front, of course). The cutout looks a bit sleeker now plus the bottom's a little grippier, giving the Pixel 2 has more of a premium edge than before.
Meanwhile, the iPhone 8 has gone back to a full glass backing after years of aluminum, which not only allows for wireless charging but also gives the phone a nice design twist. Both phones offer water resistance now, and yes, both lack a headphone port. Remember when Google made fun of Apple for that? We do.
Neither of these phones is particularly eye-popping in design, but we dig the full-glass backing of the iPhone 8 more – plus the bezel on the Pixel 2 looks a bit fuller than on the iPhone.
Winner: Apple iPhone 8
Screen: Pixel-packed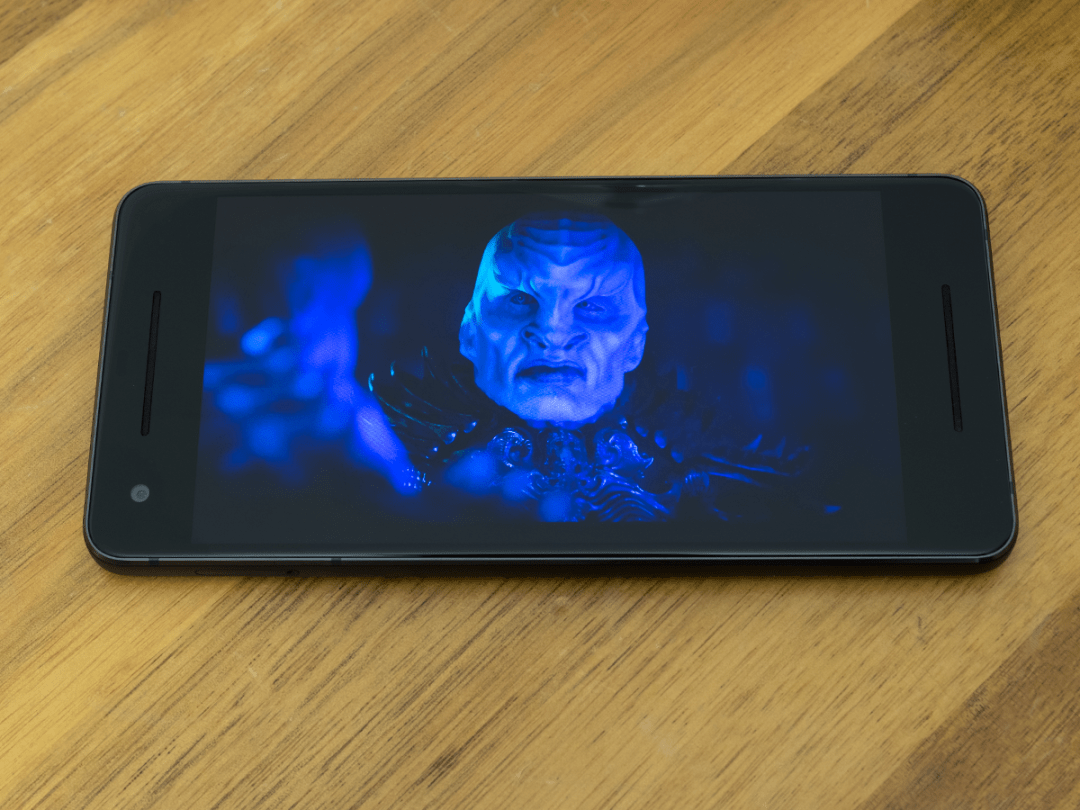 Neither company made any significant strides with their latest smartphone screens. The iPhone 8 still has a 4.7in LCD screen at 750p resolution, while the Pixel 2 sticks with its 5in AMOLED screen at 1080p.
Slam dunk for Google, right? Yes, pretty much. The iPhone 8's screen falls under the resolution bar for even a mid-range smartphone today, let alone a flagship. It's bright, it's colourful, and the new True Tone feature helps provide more natural colour based on your ambient lighting. But you can clearly see that it's running at a lower resolution than most other top phones today.
The Pixel 2, meanwhile, is itself behind the curve when it comes to pricier Android flagships, sporting a 1080p screen instead of a Quad HD panel, but it's a pretty sharp screen with great contrast. And it's visibly better than the iPhone 8's screen, too.
Winner: Google Pixel 2
Camera: Pixel perfect
Last year's Pixel came out of nowhere with one of the world's best smartphone cameras, and now Google has done it again with the Pixel 2. Bucking the dual-camera trend, the Pixel 2 sticks with one main sensor on the back: a 12-megapixel, f/1.8 shooter with optical and electronic image stabilisation, and both phase detection and laser autofocus.
Like the Galaxy S8, the Pixel 2 takes multiple shots with each tap and then quickly stitches together the results for one seamless end photo, and Google's algorithm game is on point. You'll get fabulous shots through and through, with dazzling colours and clarity. It's even solid in low lighting. Truly, it's the best smartphone camera we've ever used.
The iPhone 8's camera is also pretty strong, keeping a 12MP f/1.8 back camera and finally adding optical image stabilisation, as well as a larger, faster sensor. Our shots mostly impressed, and while the iPhone 8 Plus has more tricks, the standard model is pure point-and-shoot.
It's not a night-and-day difference between them, but you'll get mostly great results from the iPhone 8 and occasionally phenomenal ones from the Pixel 2. It has a solid, noticeable edge.
Winner: Google Pixel 2
Performance: Bionic power
Qualcomm's Snapdragon 835 might be about top-of-the-line when it comes to Android processors, but Apple's A11 Bionic chip has a pretty significant leg up when it comes to benchmark testing.
In fact, it towers above the Snapdragon 835. In the Geekbench 4 benchmark test, the Pixel 2 notches a 1685 in single-core performance and 5841 in multi-core performance – but the Bionic hits 4202 in single-core and 9990 in multi-core.
And yes, higher is better, meaning Apple has loads of extra power to work with here. That's with 4GB RAM in the Pixel 2, as well, with half that tally in the iPhone 8. Shocking, right?
Real-world performance is different to benchmark tests, however, and we'd say that Android 8.0 Oreo is just as speedy and responsive as iOS 11 in day-to-day usage. But all that extra power is sure to come in handy at some point, so Apple gets the nod here.
Winner: Apple iPhone 8
Battery and perks: Odds and ends
The Pixel 2 has quite a significant advantage over the iPhone 8 when it comes to battery capacity: Google's phone has a 2,700mAh cell within, while the iPhone 8 is at a paltry 1,821mAh. Of course, it's how each phone uses that capacity that really matters.
Like its predecessor, the Pixel 2's battery provides a strong day's usage with a small reserve leftover, although if you push hard with constant games and media usage, you'll likely be needing a top-up before you're off to bed for the evening. The iPhone 8 performs admirably, given the smaller pack, although it's easier to drain it with games and constant use. We'd say the Pixel 2 has a solid advantage here.
But the iPhone 8 is the only one of these two to offer wireless charging. Both can do fast charging, at least.
And as for storage, both start off with 64GB in the base model, while the step-up version hits 256GB on the iPhone 8, but only 128GB on the Pixel 2. Sorry, no expandable storage here.
The Pixel 2 adds the new pressure-sensitive Active Edges, which let you squeeze the sides of the phone to access the Google Assistant. Perk-wise, it seems on par with Apple's 3D Touch on the screen: a useful-enough addition, but unlikely to be critical to many users' everyday experiences.
Lastly, Google has the Daydream VR platform via the Daydream View headset. While lacking in quantity of truly essential experiences, it's a fun, worthwhile addition – albeit one that isn't as immersive or great with just a 1080p display here.
Between the battery life and VR, we'll call it a slight nod to the Pixel 2 here.
Winner: Google Pixel 2
Verdict: Pixel takes it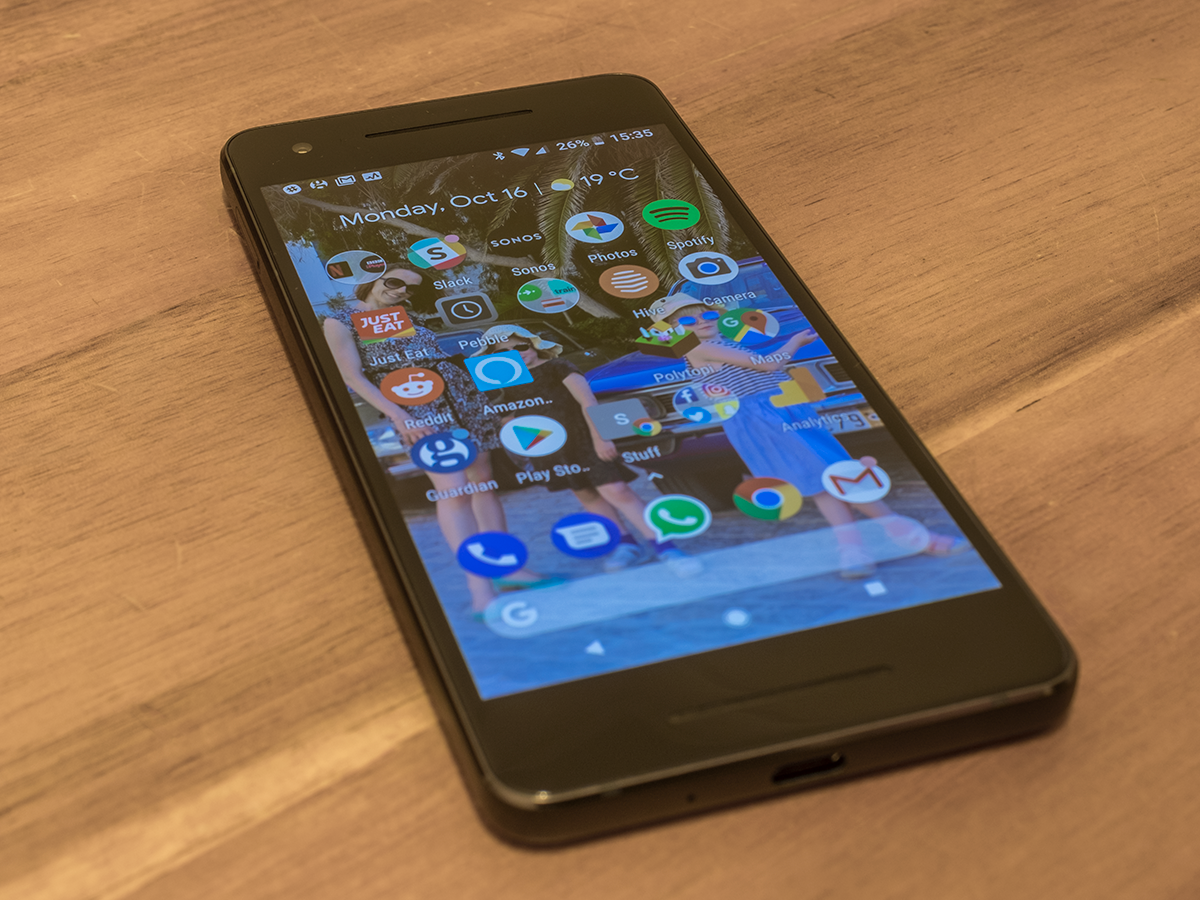 Last year, when both phones sold for £599, we thought the iPhone 7 had the slight edge over the Google Pixel. Google's phone felt like an imitation to the real deal.
But now the Pixel 2's had some refinements, and there's a real price variance this time round: at £699, the iPhone 8 is a full £70 pricier than the £629 Pixel 2. And by and large, aside from the key difference of iOS and Android, these phones aren't all that different.
Both are reliable and refined, with impressive stock software and close-enough components in many major categories. Design-wise they're close, the Pixel has the better screen and undoubtedly the better camera, while Apple has more power in benchmarks (but it's not really noticeable in everyday usage).
All told? We'll take the Pixel 2, please.
It's incredibly close, and if you'll take a look at our ranking of today's best smartphones, they slot in at #9 and #10 respectively with the Pixel 2 gaining the upper hand. In both cases, we think you're better off with their larger counterparts: the brilliant Pixel 2 XL and Apple iPhone 8 Plus, with Google's phone again taking the slight edge there.
But if you're keen on a smaller flagship, the Pixel 2 is one of the best options in the 5in range right now. What it lacks in inspired design it more than makes for with its incredible camera, strong display, smooth OS and A.I. smarts, and plenty of power within.
Winner: Google Pixel 2