Google Pixel 2 XL vs Apple iPhone X: Which is best?
Google and Apple both went big, but we could only pick one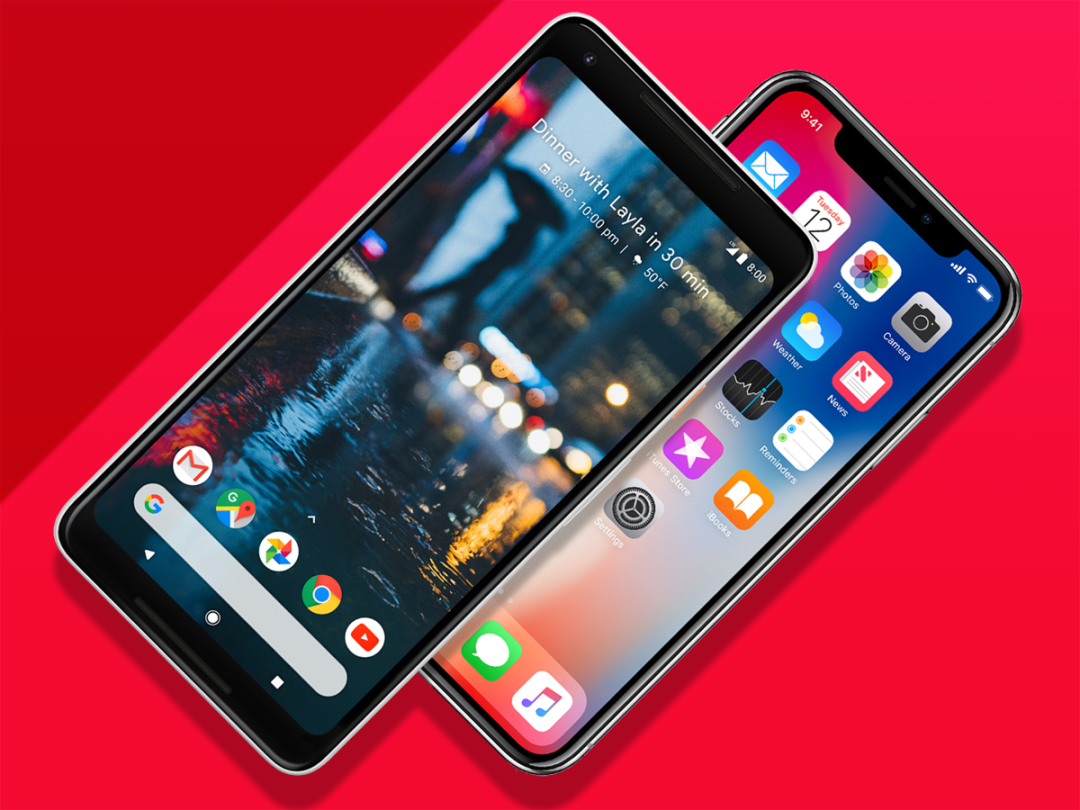 Last year, Google decided to take on Apple's iPhone by… well, making a phone that looked decidedly like an iPhone. And it was fine, but the imitation didn't match the source material.
Now it's 2017, and the companies' respective visions for a top-end smartphone have diverged. Apple's is the iPhone X, which brings a radical screen-centric redesign to the iconic handset, complete with higher-end components, plenty of premium flash, and a massive price point to match.
Google's Pixel 2 XL doesn't copy the iPhone X, thankfully, but it follows the similar all-face screen approach, more closely resembling the recent efforts of Androids from Samsung and LG. It's an attractive-looking handset with some added perks, plus its own sizable price point – albeit a fair bit lower than Apple's.
Both are out now, so if you're eyeing something new, large, and beautiful, these might be two of the top phones on your list. But which really warrants the massive investment? Here's our updated showdown, now that we've reviewed both handsets.
Design: The notch has it
The iPhone X and Pixel 2 XL both move away from the tried-and-true (or maybe tired-and-true) iPhone aesthetic from the last few years, which is good news for Apple – and maybe even better news for Google, given the lacklustre impact of the last Pixel.
Apple's new ultra-premium device is all screen on the front, top to bottom and left to right – well, except for that odd notch right at the center top. That might throw you for a loop, but ultimately the screen-centric approach is truly dazzling. Pop in glass on the back and this is a gorgeous phone. And it better be for £999, right?
The Pixel 2 XL, meanwhile, kind of resembles a cross between the Galaxy S8 and the LG G6 – both phones we really like the look of. But it doesn't have any real defining elements on the front, except that it feels a little too big: the top and bottom bezel are a bit much, and it kind of diminishes the all-screen design.
The smaller glass cutout on the back is a nice touch, though, and the more colourful home button is neat. But ultimately, the iPhone X makes a much stronger impression and feels super premium in the process.
Winner: Apple iPhone X
Screen: Shining stars
Now that Apple has made the move to OLED panels for the iPhone X, it can finally compete on screen quality with most Android rivals – including the Pixel 2 XL.
Apple's panel is a 5.8in display at an extra tall 19.5:9 aspect ratio, and at 2436×1125 (458 pixels per inch), it's a nice step up from the already-crisp iPhone 8 Plus panel (a 5.5in 1080p LCD, at that). But the Pixel 2 XL has it beat on sharpness, with its 6in, 18:9 OLED display coming in at 2880 × 1440 (538 ppi).
But honestly, there's no clear visual difference here in terms of sharpness, given the size of these handsets, and both phones benefit from the deeper blacks and brilliant contrast of OLED tech. Both are pretty natural-looking, too – and Apple's has the True Tone tech that automatically adjusts the colour based on your ambient lighting. Both also run supported HDR content thanks to their wider colour gamuts.
Apple's notch might push some people away, but after spending a bit of time with the iPhone X, we barely noticed it at all. And ultimately, both of these screens are really, really fantastic.
Winner: Draw
Camera: Repeat champion
When the Pixel and Pixel XL launched last year, Google declared that they offered the best smartphone cameras to date – and they weren't lying. So when they said that the Pixel 2 and Pixel 2 XL are even better, well, we were pretty optimistic.
And now that we've reviewed the Pixel 2 XL, we believe that it's true. Shots are realistic and packed with detail, cramming in loads of dynamic range. The results don't look overwhelmingly sharpened or too-vivid-to-be-true: they just look phenomenal and lifelike.
Google's 12MP f/1.8 back camera has both optical and electronic image stabilisation, as well as dual-pixel PDAF and laser-assisted focusing – and it snaps several shots in an instant and stitches them all together for one wonderful result. It also does a Portrait-style mode from both the back and front cameras, despite the fact that it's not a dual-sensor phone. Now that's impressive.
But the iPhone X has two back cameras, of course, like the iPhone 8 Plus and 7 Plus models. Both are 12MP shooters (f/1.8 wide angle and f/2.4 telephoto), and you get optical image stabilisation on both this time around. With more light captured by the sensor, better low-light shooting thanks to the added optical stabilisation on the second sensor, and improved HDR shooting, it is Apple's best smartphone camera to date – albeit just a smidge better than the 8 Plus, really.
In our testing, the photos were crisp and full of detail, with vibrant colours – although the results looked a bit oversaturated at times. The Pixel 2 XL has the edge on natural colours. Meanwhile, the second sensor brings improved Portrait shots, along with the cool new Portrait Lighting feature, which lets you tweak the scene around your subject.
It's close enough that the average user should be thrilled with either camera, but the Pixel 2 XL delivers slightly better colouring and zoomed-in detail. It truly is the best of the best right now.
Winner: Google Pixel 2 XL
Performance: Bionic booster
The Pixel 2 XL comes with a top-of-the-line Android chip, a Qualcomm Snapdragon 835, but it's not totally cutting-edge right now – we've seen it in phones for several months now. Still, with 4GB RAM alongside, it doesn't disappoint when running games and media, and pure Android 8.0 Oreo runs like a dream.
And yet if we're talking benchmarks, the iPhone X's A11 Bionic chip crushes the competition. Apple has 3GB RAM stuffed in here, but this ultra-efficient, mega-powered system-on-a-chip comes out well ahead of the smartphone competition in testing.
You won't see a big difference in real-world usage; they're both super-fast phones that can handle your every demand. But the power is there if developers need it – and it might emerge at some point down the line. Plus, iOS 11 is super speedy. Both of these pack more than enough power, but Apple has more more in there somewhere.
Winner: Apple iPhone X
Battery and perks: Odds and ends
Google built the Pixel line in the mould of the iPhone, so unsurprisingly, it has some similar traits. For example, fixed storage: the iPhone X comes in 64GB and 256GB varieties, while the Pixel 2 XL offers 64GB or 128GB.
And no, you can't expand that with a microSD card in either case. Still, Google does offer free unlimited storage for your photos and videos via Google Photos, whereas with Apple you have to pay for iCloud storage above the initial 5GB limit.
As for battery, the Pixel 2 XL wins on paper with its 3520mAh cell within, while Apple's is a bit conservative at 2716mAh. But they're pretty close in everyday usage: we had a solid stash of battery life at the end of an average day, although you can tap out both of these phones by going hard on streaming media and glossy games.
Both can fast charge (albeit with extra cables required for the iPhone X), but Apple does have an edge with wireless charging here.
Google's phone adds the new Active Edge pressure sensitivity to the sides, letting you squeeze the phone to bring up the Google Assistant. On the other hand, Apple has 3D Touch pressure sensitivity with the screen, which really hasn't proven to be a massively critical addition.
The Pixel 2 XL does offer the advantage of Daydream View VR support, with a newer version of the headset available with a wider field of vision. Daydream is decent, mid-range VR, but it's something that Apple can't match.
On the other hand, Apple has made a big augmented reality push with iOS 11 and ARKit, and the front-facing TrueDepth camera array on the iPhone X enables some of that silliness – like animated emoji that match your facial movements. Yeah.
It also powers the Face ID system for unlocking your phone with your face, which works really well… most of the time. Occasionally it misfires, in which case you'll need to tap in a code. You might miss the Touch ID sensor then. Meanwhile, Google has its own fingerprint sensor in a pretty ideal spot on the back, and it's speedy and reliable.
And both of these phones lack a headphone port, so that's a loss all around. There are some ups and downs in this catch-all category, but overall, there's no enormous edge here on either end that drowns the others out.
Winner: Draw
Verdict: Both are awesome, but…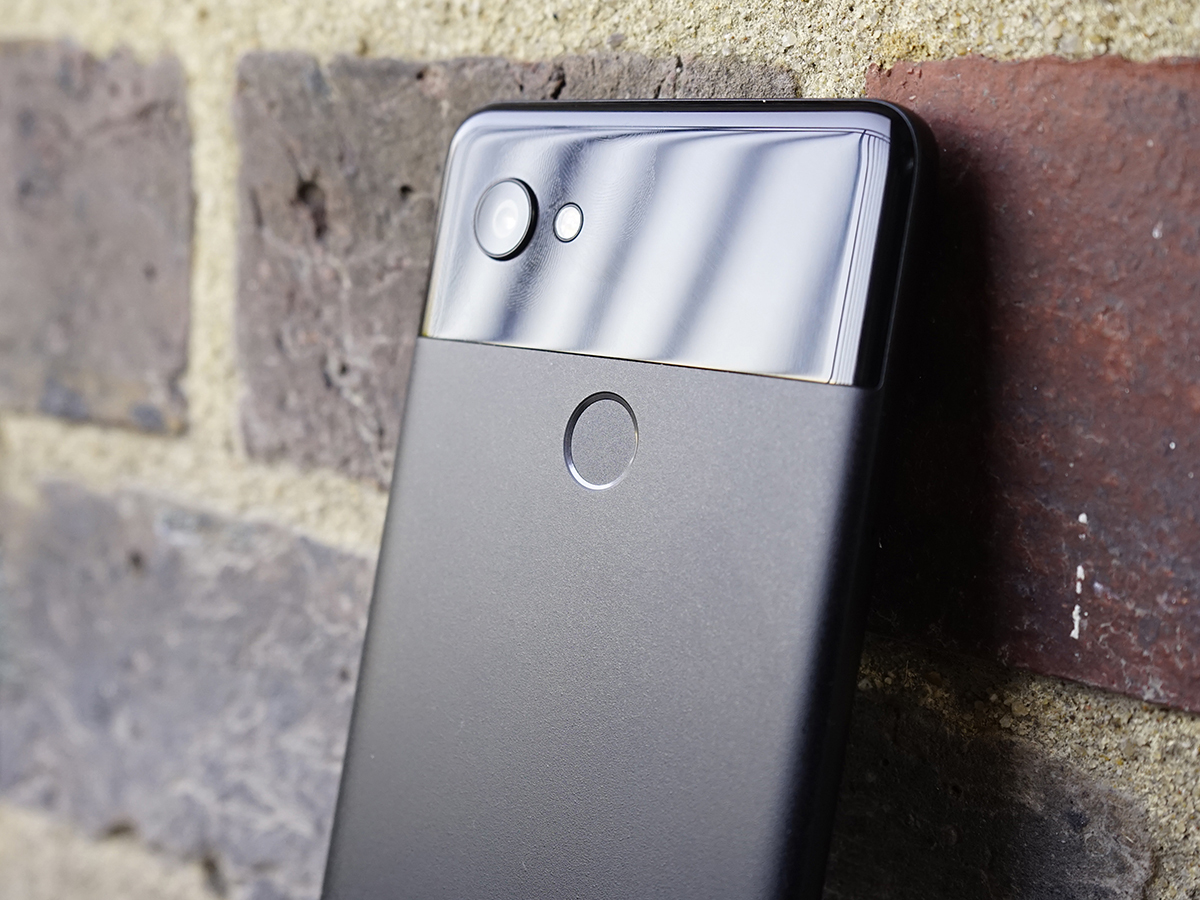 With the Pixel 2 XL looking much less like an iPhone knockoff than last year's handset, and the iPhone X no longer another boring rendition of an old theme, the comparison here isn't as cut and dried as before.
In short, both of these are extremely powerful, capable, and feature-packed devices, and they've both fallen into the upper half of our list of the top 10 smartphones in the world right now.
But the Pixel 2 XL came out ahead. Why? Well, while the iPhone X has the edge on design and max horsepower, the Pixel 2 XL's brilliant camera blew us away, and despite a slightly uninspired design, it's top-of-the-line everywhere else.
And price is a key consideration. The iPhone X costs £200 more, at £999 vs £799 for the Pixel, and that's a key distinguisher between the phones. Who besides the Apple-craving elite wants to spend £999 on a phone?
That's exactly where our verdict falls. If you love the iPhone and can't imagine using something else, the iPhone X does not disappoint. It has a few quirks and some things that could be improved in the next revision (classic Apple), but overall it's an incredibly cool, incredibly powerful phone that feels like it's worth that insane sum of cash.
But if you're not an Apple-only aficionado and you're just looking for an incredible, top-of-the-line smartphone – and don't mind spending several hundred quid for it – then we think the Pixel 2 XL is the more practical phone of the two. Hey, £200 is £200, and while the Pixel 2 XL lacks a bit of the iPhone X's flash, it's just as strong of a device where it really counts.
Winner: Google Pixel 2 XL