Google Pixel 4 XL vs Apple iPhone 11 Pro Max: Which is best?
Apple and Google bring their burliest brawlers to this flagship battle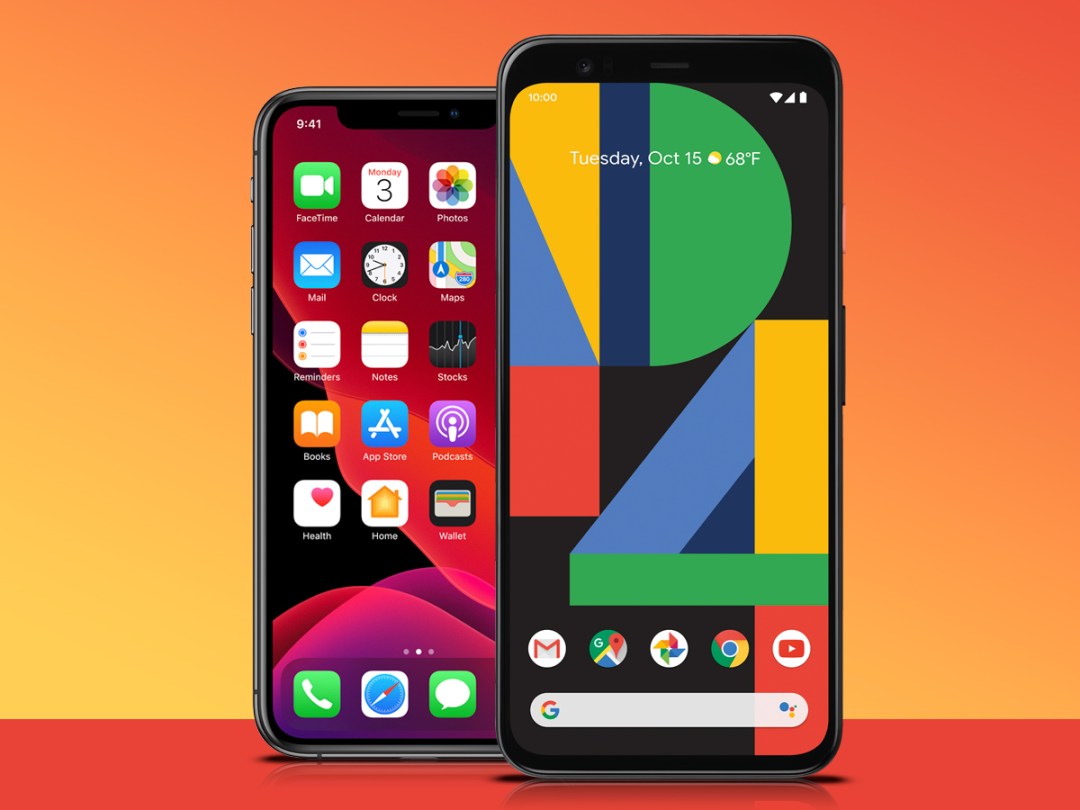 Apple and Google both have new phones on the market this autumn, and we've already taken a look at the core battle between the iPhone 11 and Pixel 4.
What about the super-sized skirmish, then? Apple's iPhone 11 Pro Max and Google's Pixel 4 XL both tip the scales in terms of overall size, and back up that heft with seriously massive specs, both delivering enviable flagship phone experiences.
But if you've narrowed down your decision to these two super-phones, which one deserves the significant spend most of all? Here's what we think.
Design: Uhh, boringcore?
From the back, Google made the mistake of shaving away the most distinctive element of the Pixel's design: the two-tone glass from the Pixel 3 is gone. It's just plain frosted glass with a square camera module in the upper left corner, which is… pretty much the same as the iPhone 11 Pro Max. Huh.
Elsewhere, the iPhone strikes a more distinctive tone. The stainless steel frame is glossier and a bit more premium-looking, while the notched, nearly-all-screen face is immersive and a joy to look at. Google skipped the notch this time around, but the result is a fat slab of top bezel to house the new radar sensor.
We called the Pixel 4 XL design "boringcore" in our review. The iPhone 11 Pro Max shares some elements, but thankfully does a bit more.
Verdict: Apple iPhone 11 Pro Max
Screen: Great… and even better
The iPhone 11 Pro Max has one of the best screens you'll find on a smartphone today… and yet we still think this is a clear win for Google.
You get a 6.5in notched OLED screen on the iPhone 11 Pro Max at 2688×1242, which is crisp, bright, and has brilliant contrast. It's a stunner. But on the Pixel 4 XL, you get a slightly smaller 6.3in OLED screen that has no notch, arrives at a higher resolution (3040×1440), and has the significant benefit of a 90Hz display.
It's the same kind of gorgeous addition seen on the latest OnePlus phones: a higher refresh rate that makes everything look smoother and faster. And it's variable on the Pixel 4 XL, which means the screen will flip down to 60Hz to save on battery life when it's not beneficial, and then bump back up to 90Hz when it'll make a difference. Sweet.
Verdict: Google Pixel 4 XL
Camera: Super shooters
It's very difficult to pick a favourite here as both of these phones are incredibly well-equipped on the camera front… and camera back, for that matter. Ahem.
The iPhone 11 Pro Max opts for a triple camera setup on the back, with standard, ultra-wide, and telephoto cameras that collectively grab some pretty stellar shots. Night shooting is fantastic, detail is rich, and there may be no better phone right now for video shooting.
The Pixel 4 XL goes with two back cameras, but still has plenty of tricks up its sleeve. The standard and telephoto cameras both snap excellent shots, the night mode gets a big bump here, and it grabs surprising detail from long-distance subjects. The Pixel isn't as capable on video shooting, but excels elsewhere and has a very cool astrophotography mode.
Both phones are excellent. And on the front, both have 3D facial scanning capabilities for security. As a complete package, you can't go wrong with either one.
Verdict: Draw
Performance: They pack a punch
The iPhone 11 Pro Max has this one. Both are super-speedy flagship phones packing plenty of power, but Apple's A13 Bionic chip has a leg up over every single other smartphone today in terms of benchmark prowess.
The Pixel 4 XL's Qualcomm Snapdragon 855 chip doesn't hit quite the same top marks, but again, you won't tell a difference when it comes to everyday performance. Both are plenty swift, whether you're using iOS 13 on the iPhone or Android 10 on the Pixel.
Verdict: Apple iPhone 11 Pro Max
Battery and perks: Some differences
Apple put its beefiest battery to date in the iPhone 11 Pro Max, weighing in at 3,969mAh. It's pretty well suited to get you through a full day, unless you really hammer it. The Pixel 4 XL's 3,700mAh cell isn't quite as persistent – we wish Google had gone a little bit higher, like some other super-sized Androids.
Storage-wise, both phones come with 64GB in the base model, and you can pay extra for 128GB in the Pixel, or 256GB or 512GB in the iPhone.
The Pixel 4 XL has squeezable "Active Edge" sides to access the Google Assistant faster, plus radar-driven Motion Sense gestures for switching music tracks and other quick actions. Meanwhile, Apple has the best apps and games mobile ecosystem around, only made better by the recent introduction of Apple Arcade.
Verdict: Apple iPhone 11 Pro Max
Verdict: Go Pro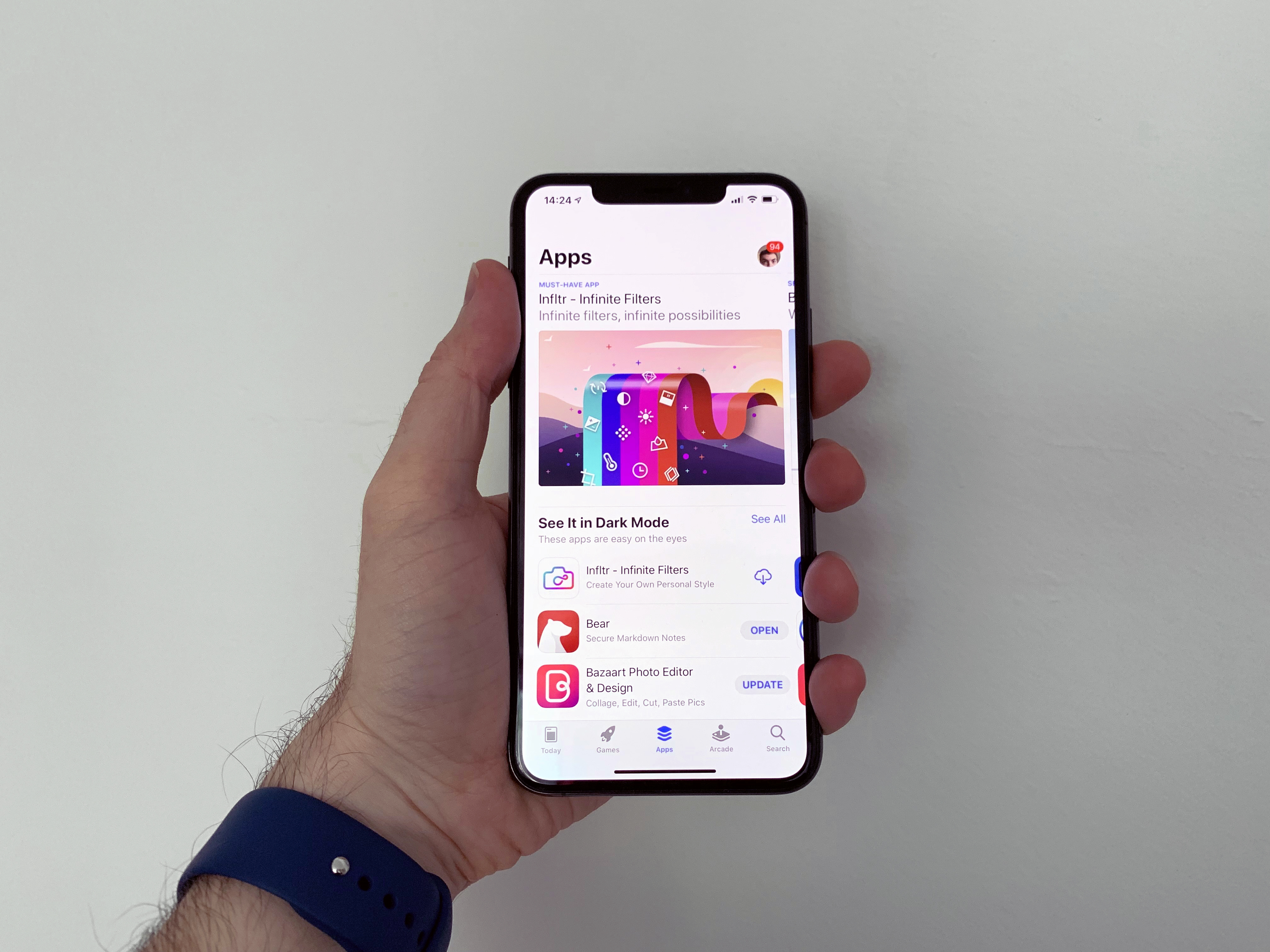 Put side by side, these phones definitely aren't worlds apart – although we think Apple has some meaningful enhancements all the same. It's the phone we prefer of the two, thanks to its immersive screen-centric design, strong battery life, blazing performance, and excellent apps and games selection.
Google is even on overall camera versatility and has the better screen, but isn't as exciting as some of the Android competition at this price level… let alone the iPhone 11 Pro Max.
In a pure head-to-head showdown, Apple wins here. But if you're considering price, then the £829 asking price for the Pixel 4 XL is obviously much lower than that of Apple's £1,149 demand. On the other hand, if you're keeping your budget in the upper triple-digits, we have some other Androids we'd recommend first… and maybe even the standard iPhone 11 for that matter.
Winner: Apple iPhone 11 Pro Max