Hands-on Apple iPhone 5C review: the fashion-conscious smartphone
Apple's re-embraced colour and given plastic a great big 'welcome home!' with the iPhone 5C. It's desirable, but it's very far from entry-level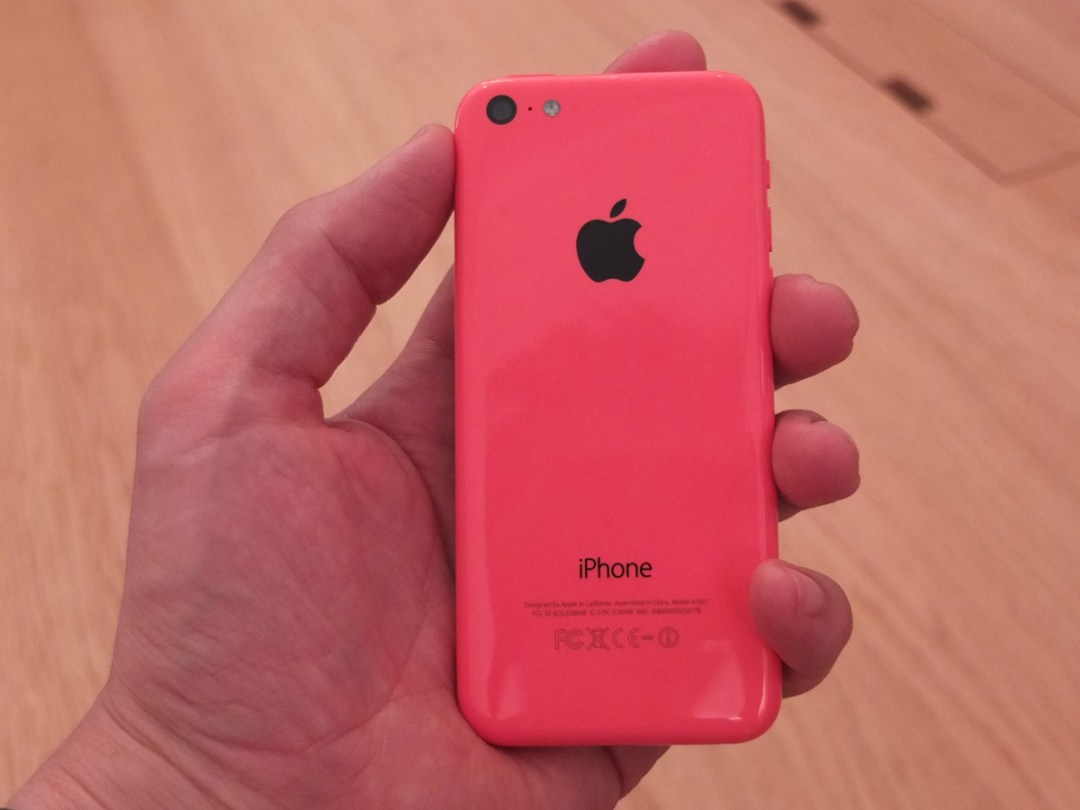 Apple won't ever make a budget iPhone. That's our conclusion after seeing it roll out the 5C, a beautifully finished smartphone that proves plastic can look and feel fantastic.
At the launch event, Apple was at pains to call it simply a new iPhone, and not an affordable iPhone. An iPhone based on the aging underpinnings of the wildly successful iPhone 5, so not a cutting-edge iPhone either. It's new, but old. It's cheaper, but at £470 for the 16GB model and £550 for the 32GB, still expensive.
The long-rumoured budget iPhone never materialised: what we have instead is a dolled-up version of what we had before, grist to the mill of those who say Apple gear sells itself on style over substance.
However, given how drop-dead gorgeous it is, all that might not matter one iota. Let's take a closer look.
Design and build: now this is how you do plastic, Samsung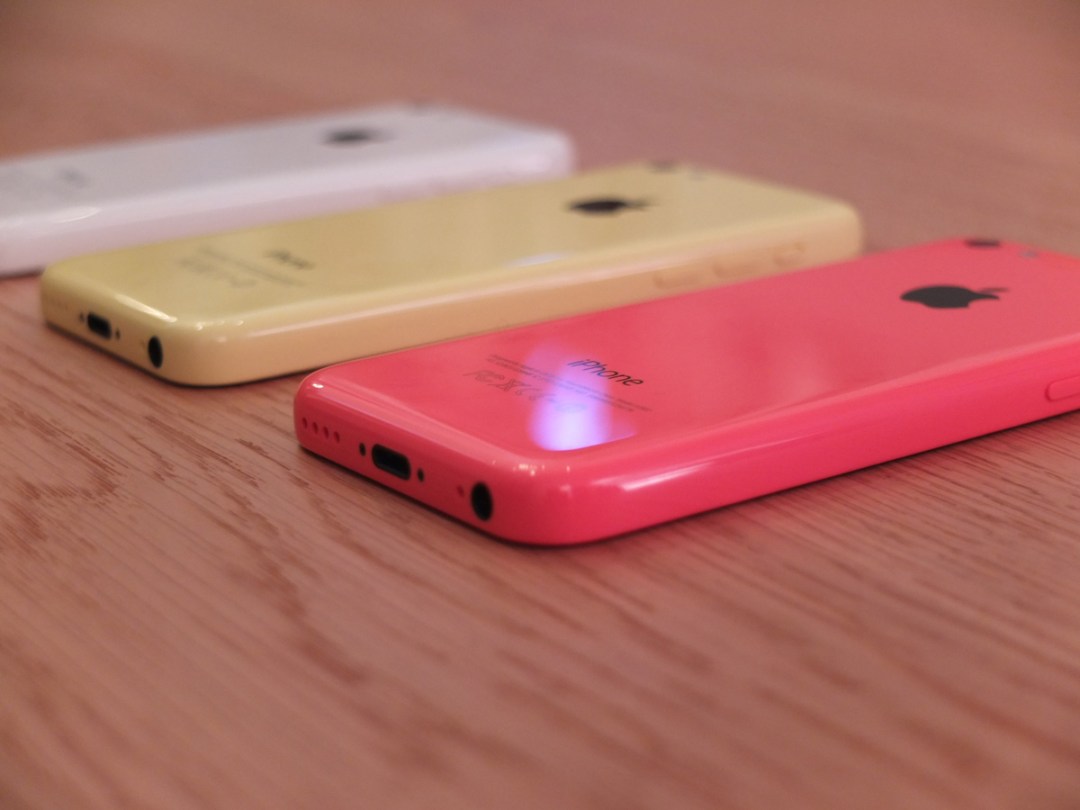 We've often complained about the lack of metal in Samsung's flagship smartphones. It's one of the reasons we so love the HTC One. But the iPhone 5C proves 'plastic' needn't be synonymous with 'cheapo'.
The iPhone 5C's glossy, hard-coated polycarbonate shell feels wonderful in the hand. It's solid and shiny – almost slippery – with impressive engineering tolerances that make the buttons feels part of the one-piece shell. It's actually thicker and a little heavier than the aluminium-clad 5S, but is more substantial and robust for it. The steel sub-frame probably helps with that.
There are five colours available – white, pink, green, blue and yellow – and they all have a certain charm (the blue is probably our favourite. No, green). Just as the iPod Mini revolutionised the iPod line by introducing colour finishes, the iPhone offering will almost certainly get a popularity boost from the vibrant hues available here.
But there's no getting away from the fact that the 5Cs also look a little toy-like. These curvy handsets are not designed to be taken into power meetings with execs wielding BlackBerry Q10s and HTC Ones (in black, natch) – slamming a pink iPhone 5C on the table will have you labelled a creative, a communist, a child, or all three. Make sure you prepare some withering retorts before you shell out.
The silicon cases are also a bit divisive: we think the phones look better without them, even with those holes round the back, but perhaps the glossy finish of the 5C needs the protection these cases afford. Or perhaps we're just too old for them.
Screen: we've met before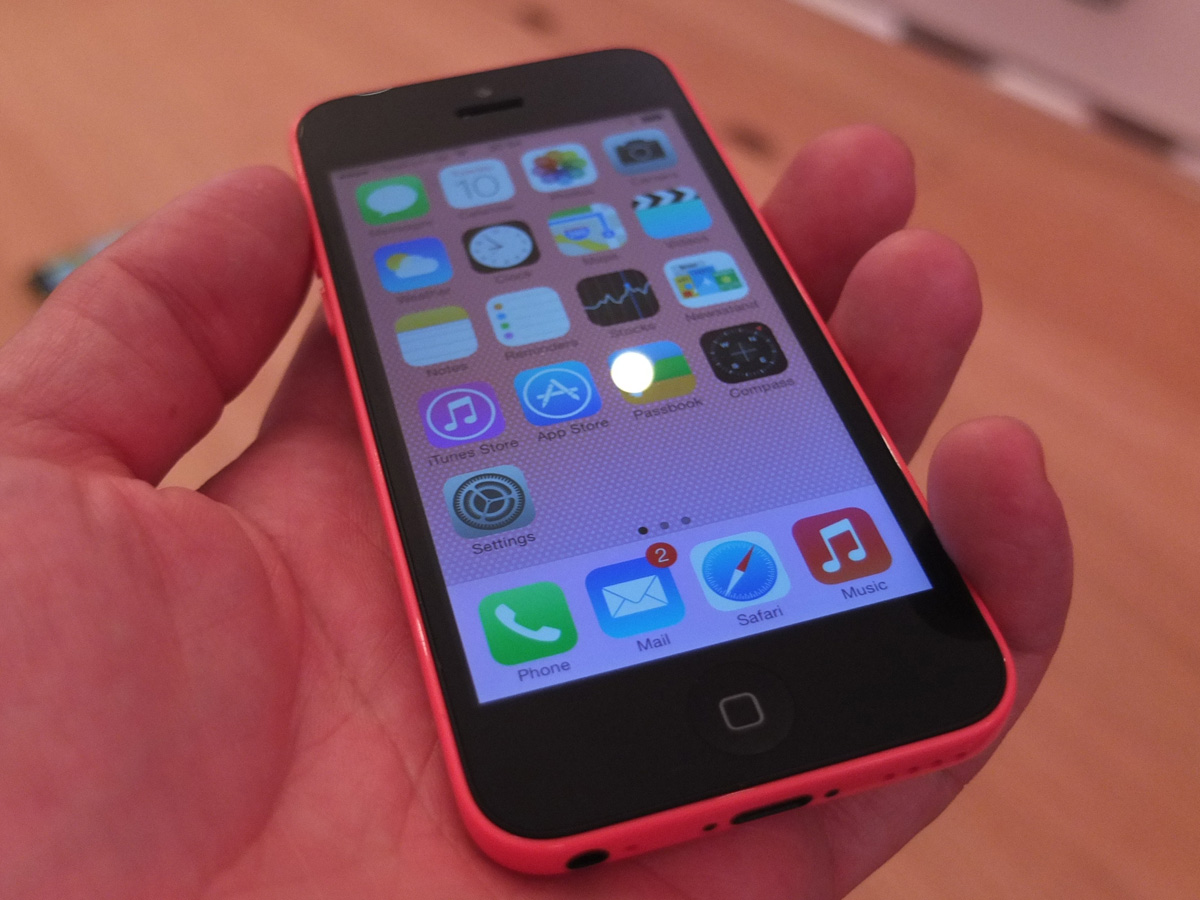 The 5C's spec sheet is straight off of the iPhone 5, so any owners of that device will be familiar with the quality of the 5C's screen. It's a 4in, 1136×640 affair, and in terms of viewing angles, colour accuracy and lack of ghosting, it's predicatably excellent.
It's also old. No matter how you dress it up, a screen of sub-720p resolution looks long in the tooth next to the 1080p displays of devices such as the HTC One and LG G2, and regardless of the 'Retina' designation, in the curve of rendered text it's not difficult to see individual pixels. The difference between the 5C and G2 is 326ppi vs 423ppi, which is a noticeable increase in density.
Plus of course it's smaller than rivals like that, but the debate as to whether that's a good or bad thing rages on. Certainly, if the sreen was bigger, it probably wouldn't be such a pleasurable device to hold.
Power, connectivity and battery life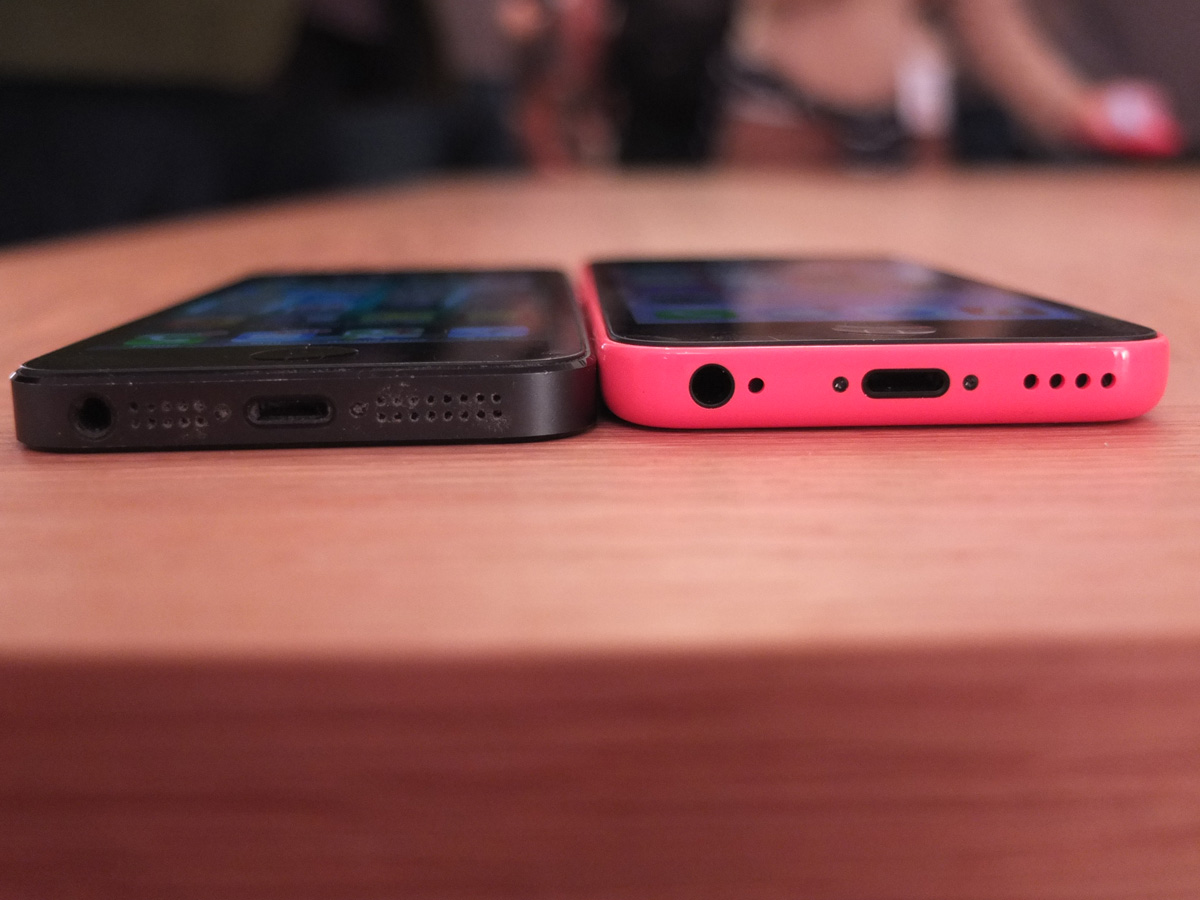 The 5C shares its dual-core 1.3GHz A6 chip with the iPhone 5, backed up with 1GB of RAM. With the screen running at a sub-HD resolution, this is ample to make the 5C fly: as with the 5, we noticed negligible slowdown in menu transitions, app switching and the like, and only the slightest pause when opening Safari's open webpage rolodex. Firing up the camera and shooting was near-instant, too.
We didn't get the opportunity to try out anything particularly taxing, so will revisit this is detail when we have a review sample.
We also didn't have an opportunity to test battery life, but Apple quotes similar figures to those of the iPhone 5. We're hoping that iOS 7's smarter multitasking will mean you can eke more use out of the 5C than you can a 5 running iOS 6, but that remains to be seen.
The iPhone 5C packs the full complement of connectivity, including 802.11n dual-band Wi-Fi, Bluetooth 4.0 (with Bluetooth LE, which is perfect for connecting smartwatches and better still for interacting with the mysterious iBeacons) and, according to Apple, greater LTE band support than any other phone on the market, with maximum download rates of 100Mbps. We look forward to putting it all through its paces soon.
Camera: iOS 7 brings new skills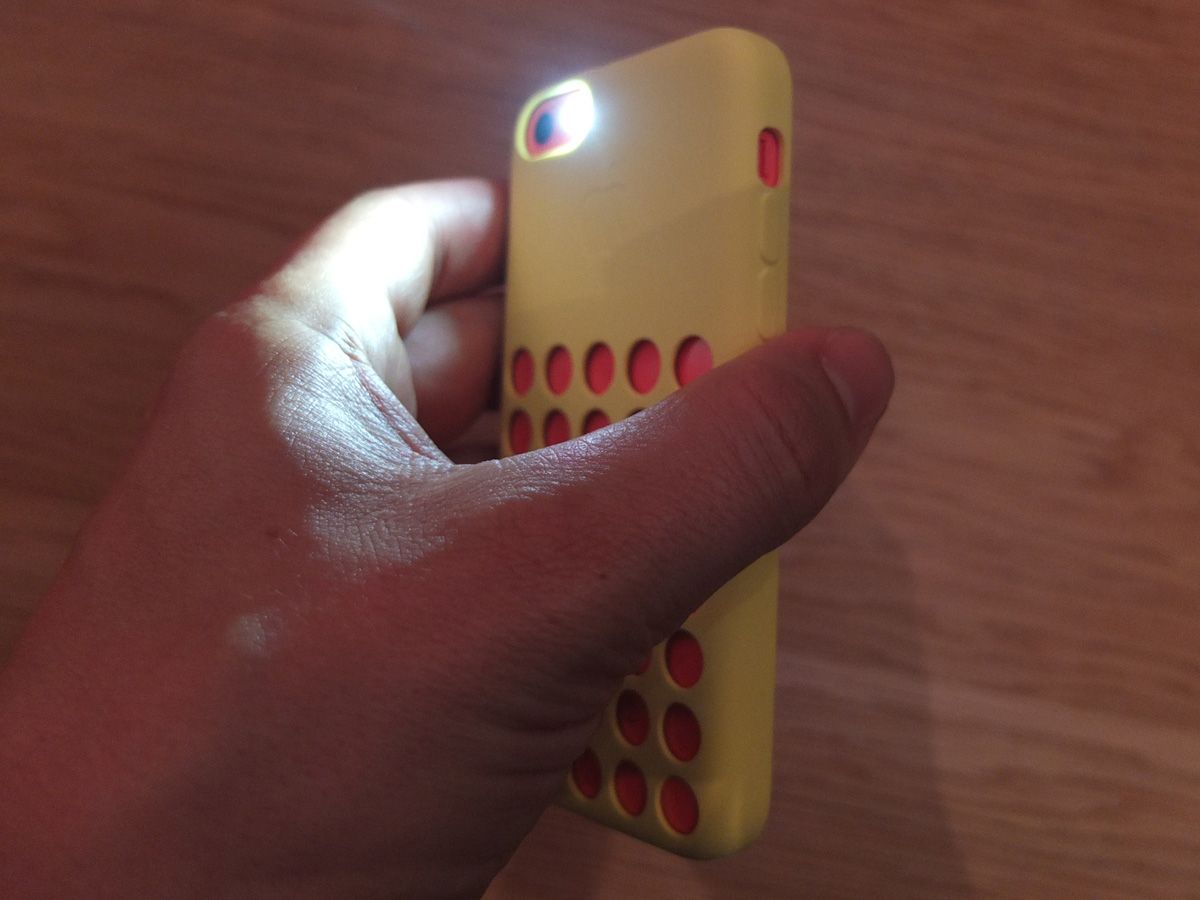 The iPhone 5C has the 8MP, f/2.4, single LED-equipped flash camera straight out of the – you guessed it – iPhone 5. That should mean its images are very decent, though roundly beaten by competitors such as the Samsung Galaxy S4 and LG G2.
Although it doesn't benefit from the power hike that allows the iPhone 5S to shoot in slow-mo or burst modes, there's still a few neat new things the 5C can do. iOS 7 allows you to apply filters to images on the fly, and there's a Polaroid-esque square-format mode. Who needs Hipstamatic or Instagram?
Of course, iOS 7 will allow your 4S or 5 to do the very same things, so they're no reason to upgrade to the 5C if you already own one of those handsets.
OS and apps: iOS 7 freshens the experience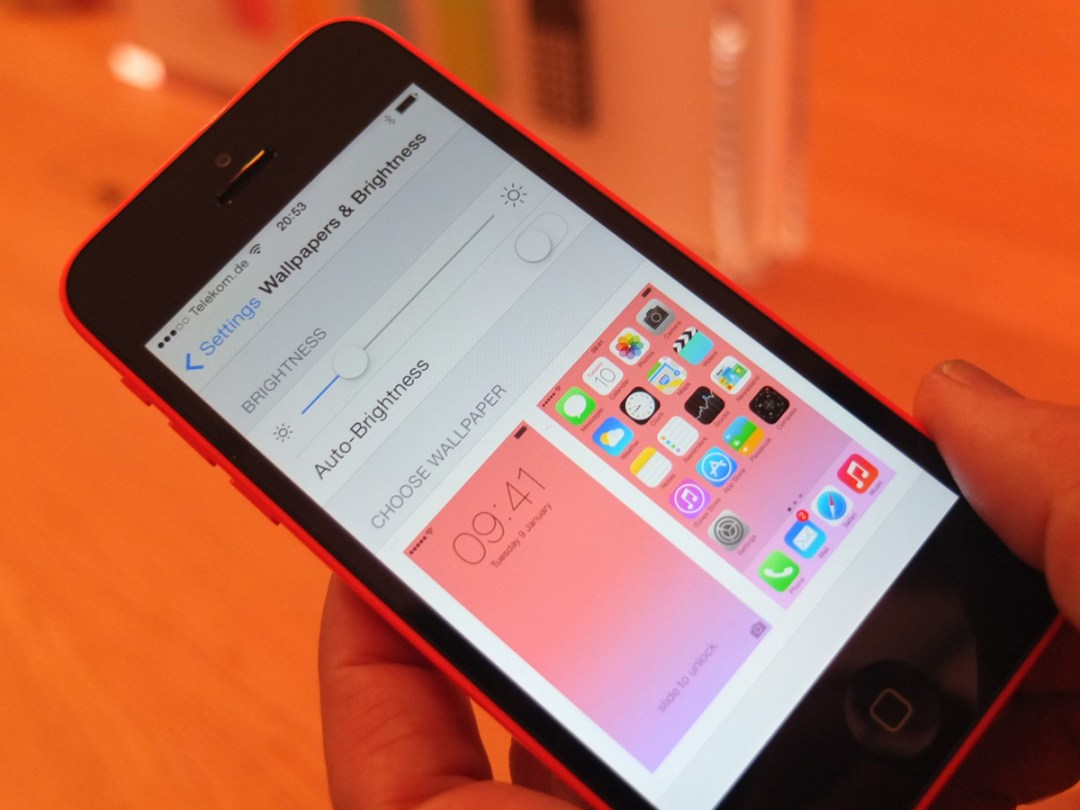 The iPhone 5C, like all iDevices shipping after September 18, will come with iOS 7 out of the box. We won't go into detail about iOS 7 – you can read all about that here – but it's worth pointing out that new features such as the new Palm webOS-like multitasking interface (which allows you to conjure running apps as a stream of open windows which can be closed by flicking upwards) and the control panel you summon from the bottom of the page (which gives instant access to commonly used settings, utilities and music controls) work like a dream. Also, there are a couple of noteworthy new features.
The first is that iOS 7 knows what colour your 5C is. It'll come with a background wallpaper that complements the hue you've chosen, and will revert to it as the default to preserve the aesthetic synergy of your handset.
The second is the new ringtones. We predicted that Apple would save new sounds for the release version of iOS 7, and we weren't wrong. Constellation is a future dancefloor filler.
iOS 7's included apps are dramatically better than iOS 6's too. The weather app is a thing of beauty (particularly when there's a thunderstorm) and manages to furnish you with much more info than the current one does, and Safari's new frameless interface makes browsing feel slicker and more expansive.
On the downside, iOS' simple new icons and vibrant colour pallette make the iPhone 5C feel even less serious and tool-like than it would if it ran iOS 6. We're big fans of its joyous, fresh look here at Stuff, but we think some long-term iPhone users will find it hard to stomach, and might be tempted minimal sophistication of HTC's Sense 5 and vanilla Android Jelly Bean.
Initial verdict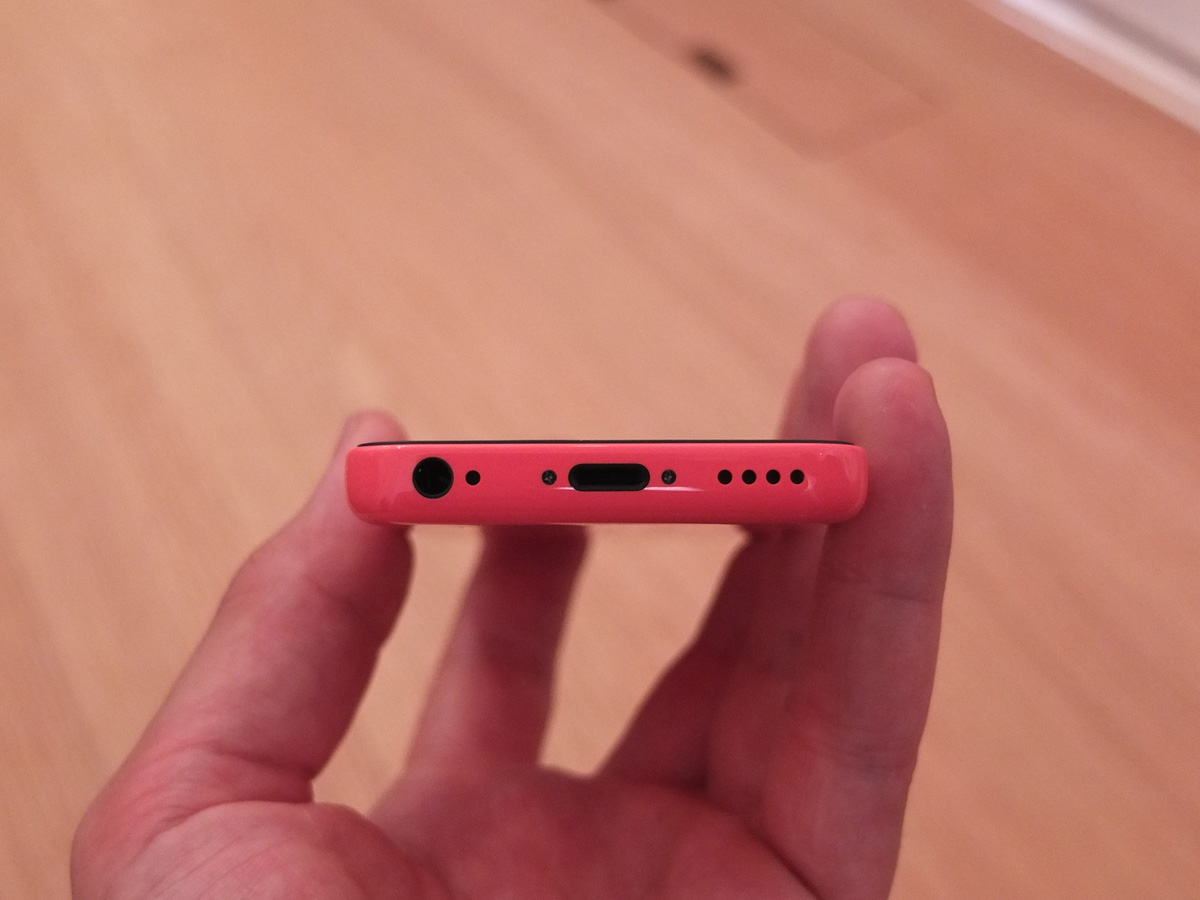 The iPhone 5C is yet another beautiful Apple object. It feels crafted and engineered, and it's going to be a trend-setter for the industry (it'll be all over TOWIE, you mark our words).
It will sell in its millions, but not for the reasons we'd like it to. We weren't expecting it to be a technological waypoint for the future of gadgets, but we were hoping it might shake up the mid-range smartphone market by bringing Apple's premium experience to lower price points. It won't do that, because it's far from a cheap device.
What it'll do is tempt the young and the hip with its design flair: after all, that's what distinguishes it from the iPhone 5.
In short, then, the 5C is a fashion statement: an iPhone 5 with a lick of colourful gloss paint. Should you buy one? If you're an iPhone 5 user and want something new, then no – although when you see it in the flesh, you could be tempted.
If you want to make the switch to iOS 7 from a rival platform, the iPhone 5C is worth a look – but if you want interesting new tech, it's all about the iPhone 5S.
For the full preview of the iPhone 5C, point your browser here.