HTC One M9 vs Apple iPhone 6
HTC have been fast out of the blocks this year with their new superphone, the M9, but how does it rank against the iPhone 6?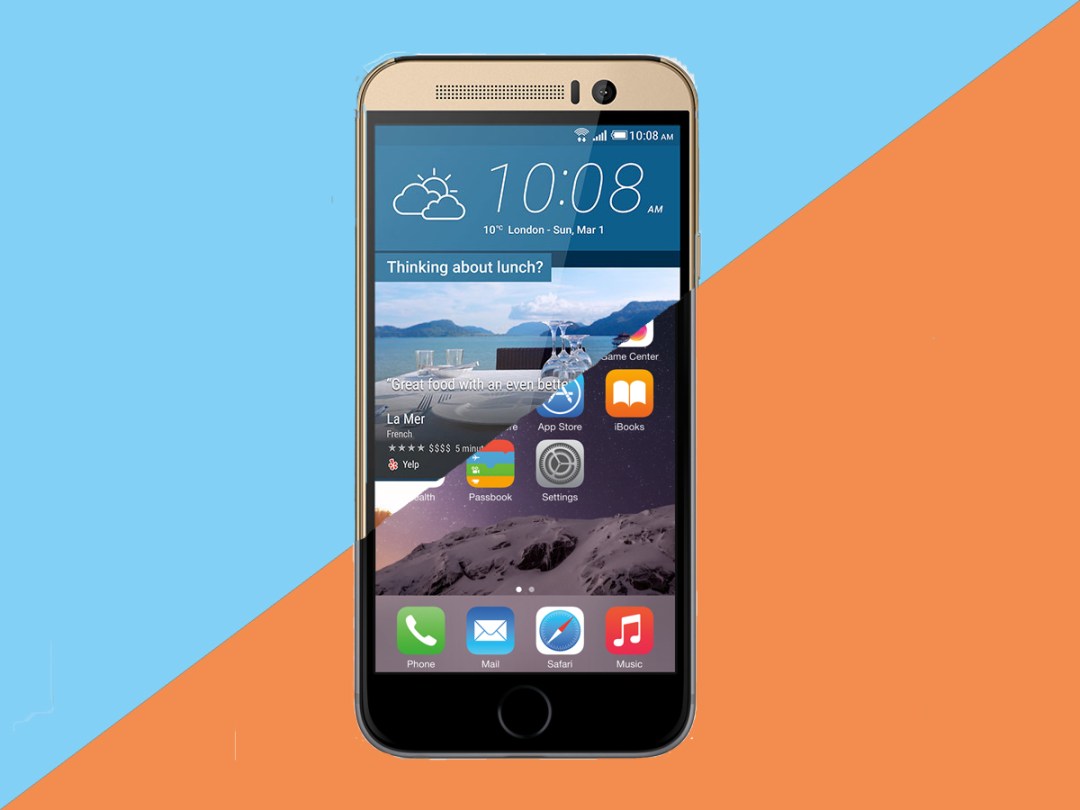 Want a metal phone? We don't blame you. Plastic phones feel cheap and glass ones can feel as though they'd smash if you dropped them on the carpet, let alone the pavement.
Two of 2015's best metal phones are the iPhone 6 and the HTC One M9. Aluminium is the order of the day, and these phones craft it in such a way as to make the Samsung Galaxy S6 look a little less special in comparison.
But which is the best? We're going to pick the HTC One M9 and iPhone 6 apart, bit-by-bit, to find out.
Design: aluminium vs more aluminium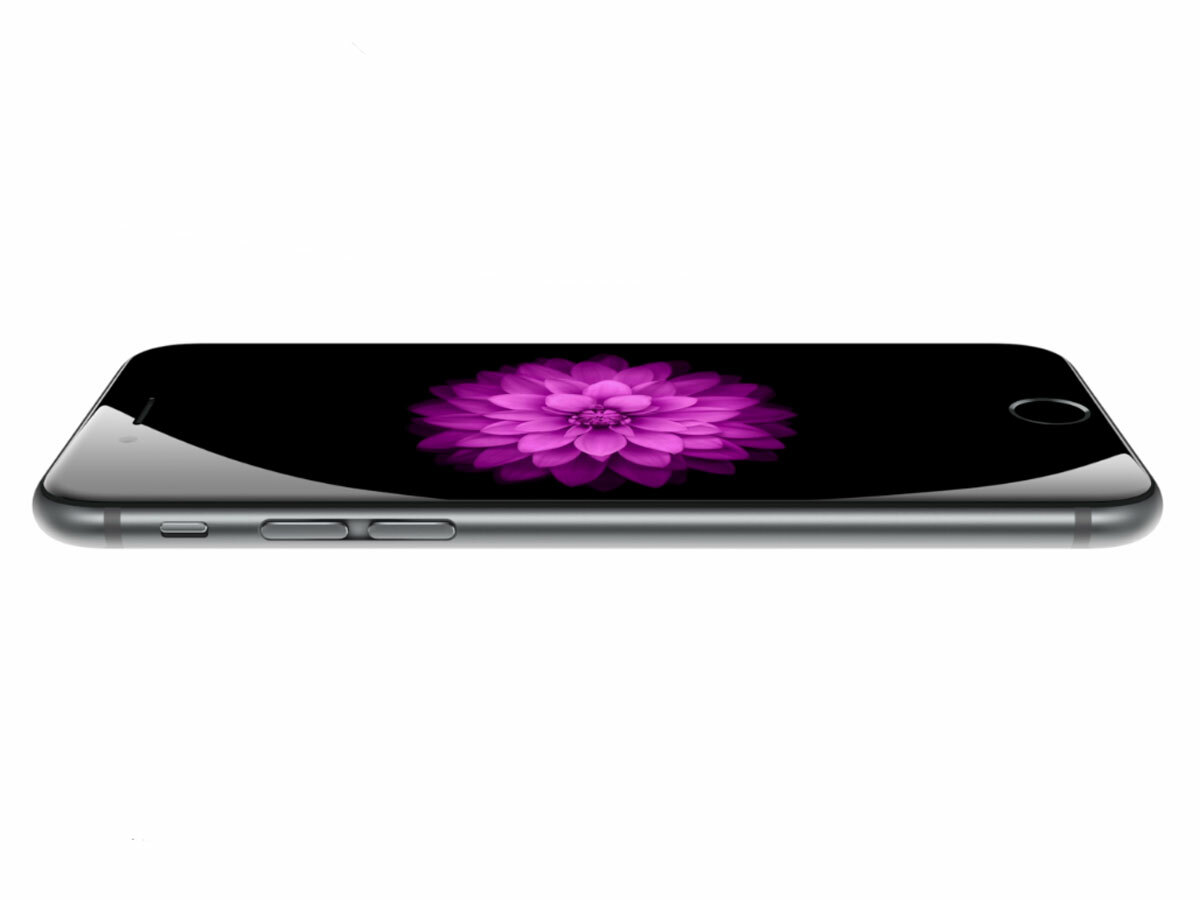 How do you pick between masterpieces? We're not going to be completely silly and start comparing them to Da Vinci's finest, but nonetheless these are two of the best-looking phones ever made.
They both have flashy aluminium shells, but it's flashy without ever veering into 'look at me' gaudiness. It's about the kind of design confidence you just don't get with most other phones.
And, being aluminium, both phones feel terrific in the hand.
One benefit of the iPhone 6, at least in its non-Plus version, is that it's a fair bit smaller than most flagships these days. It's 3mm thinner and 3mm narrower than the HTC One M9, and while that doesn't sound like a lot, it does make the phone feel less of a handful.
That's not to say the HTC One M9 has remotely dodgy ergonomics, mind. Where the back of the iPhone 6 is largely flat, the One M9's rear is a smooth curve that hugs the hand rather nicely.
For day-to-day ease of use, though, the iPhone just snatches it, helped by the Touch ID sensor. This is the fingerprint scanner that hides under the home button, and lets you unlock the phone in a second. The HTC One M9 doesn't have a fingerprint scanner at all, so if you want to use a secure measure you'll have to get involved with the screen.
Winner: Apple iPhone 6
Screen: when 1080p beats Retina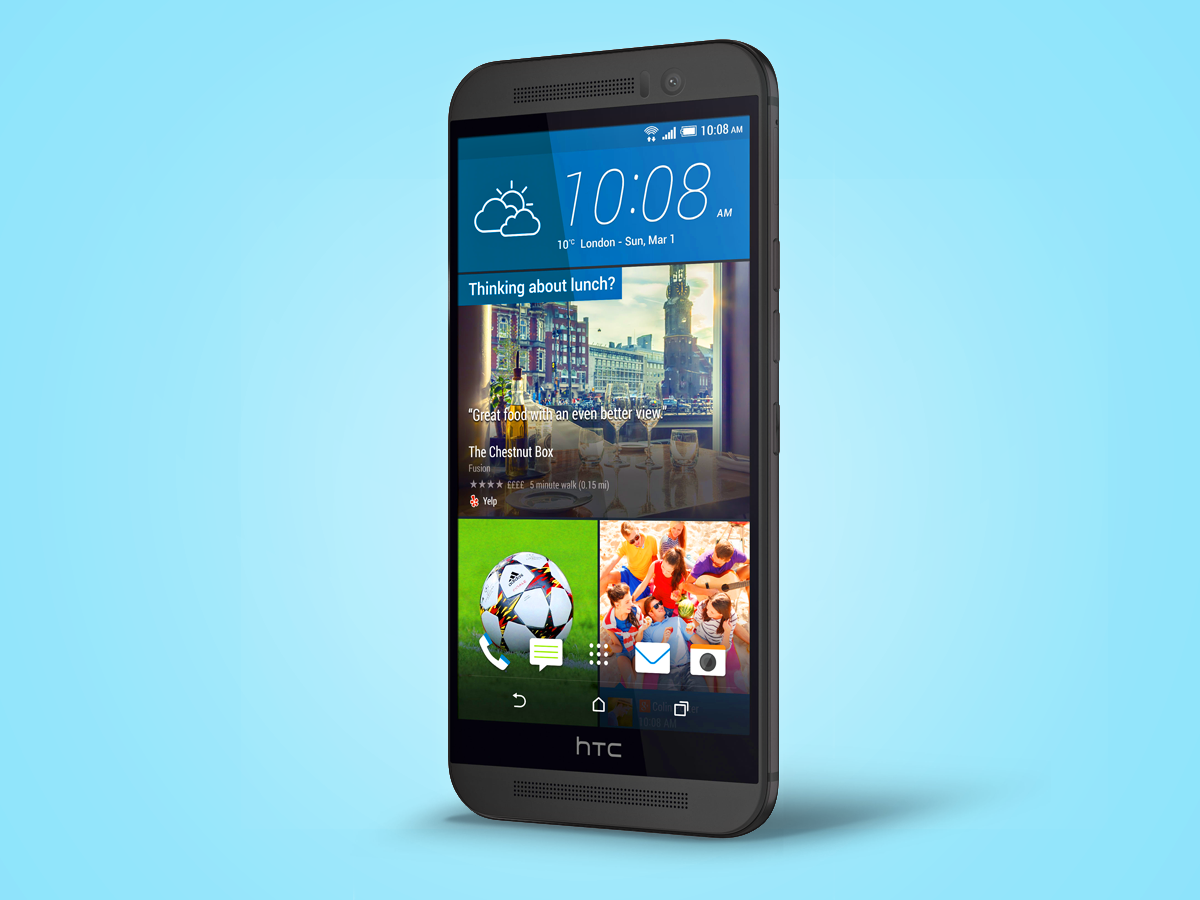 Compared to its rivals in the upper echelons of the smartphone ranks, these displays are both actually on the small size: the HTC One M9 has a 5in screen and the iPhone 6 a 4.7in one.
They're the sorts of screen you'd go for if you care more about a phone not busting your pocket, rather than wanting a private cinema in your pocket.
Neither sets the world alight with its resolution either. The One M9 has a trusty old 1080p display while the iPhone 6 sticks to the Apple Retina 326ppi norm with 1334 x 750 pixel resolution. That's right: it's not all that much more than 720p. These screens seem sharp, but you can the difference between them if you get your eyeballs real up-close: the One M9 is sharper.
Both phones have strong contrast and — for LCD screens — decent blacks. You're not going to get Galaxy S6-style OLED contrast here, but it'd be unrealistic to expect it.
Where the iPhone 6 reclaims some of the credit lost with the resolution issue is colour. The iPhone has excellent colour accuracy, making everything look totally natural. You won't find any reason to complain about the HTC One M9's colours either, however it's just a shade (no pun intended) worse than Apple's best.
Which is better overall? In pure image quality terms there's little to separate them but the greater size and higher resolution of the One M9's display makes it better for gobbling up media on.
Winner: HTC One M9
OS: Do-it-yourself or do as you're told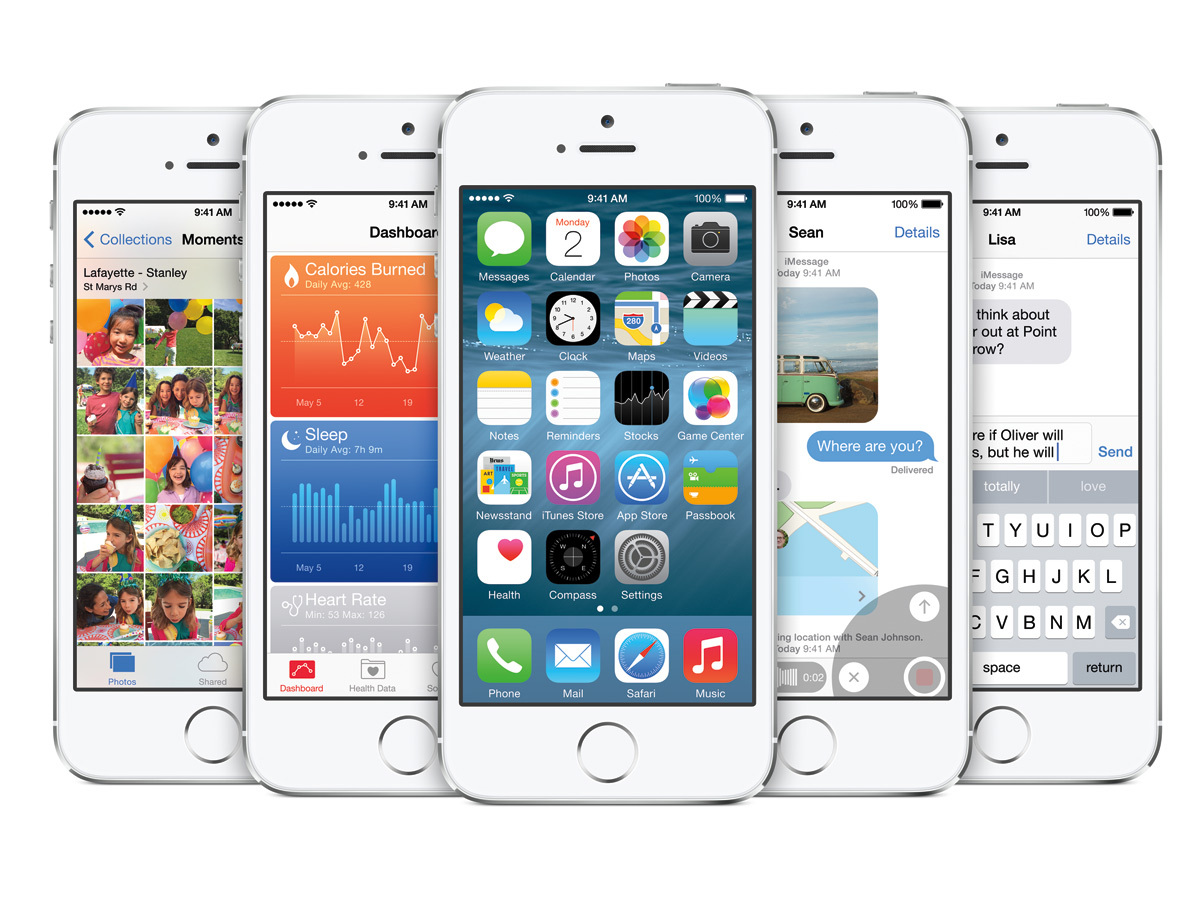 Is Android better than iOS? Which one should you pick? It's a discussion we've been having for years, and despite the dozens of updates and amends on each side, the arguments in favour of each are pretty much the same now as they've ever been.
Essentially: Android is a bit more complicated, but can be fiddled with and customised a lot more, while iOS is simpler but has better apps. There's your conundrum in a nutshell.
HTC stirs things up a bit more with the HTC One M9's Sense UI, which adds extra features such as the BlinkFeed screen, Sense Home and Themes. These pretty much turbo-charge what you get with Android as standard, giving you yet more customisation and the ability to put different bits and bobs of info at your fingertips.
For example, Sense Home is a widget that holds shortcuts, but its roster changes depending on where you are. BlinkFeed is a stream of digital updates, something you can idly thumb through while waiting for a bus, and you can customise where those updates come from. Can you get something similar with an iPhone using an app? Absolutely. But here it's glued into the interface as standard, making it even quicker to flick to.
Which you prefer is ultimately down to, um, which you prefer. So we're calling this one a draw.
Winner: Draw
Storage: for the love of microSD
Just as their software shows different approaches to the same problem, the One M9 and iPhone 6 have very different policies on storage. Apple's way is to offer you several different models, with up to a laptop-like 128GB memory. But, boy, is that top model expensive. You'll have to pay at last £664 to get one without a contract, or £699 direct from Apple.
The HTC One M9 keeps things simple with a decent 32GB of in-built storage but, more importantly, a microSD card tray. With fairly high-speed 64GB memory cards available for less than £20 these days, the HTC One M9 has a clear value advantage in this area.
Winner: HTC One M9
Connectivity: more than the basics?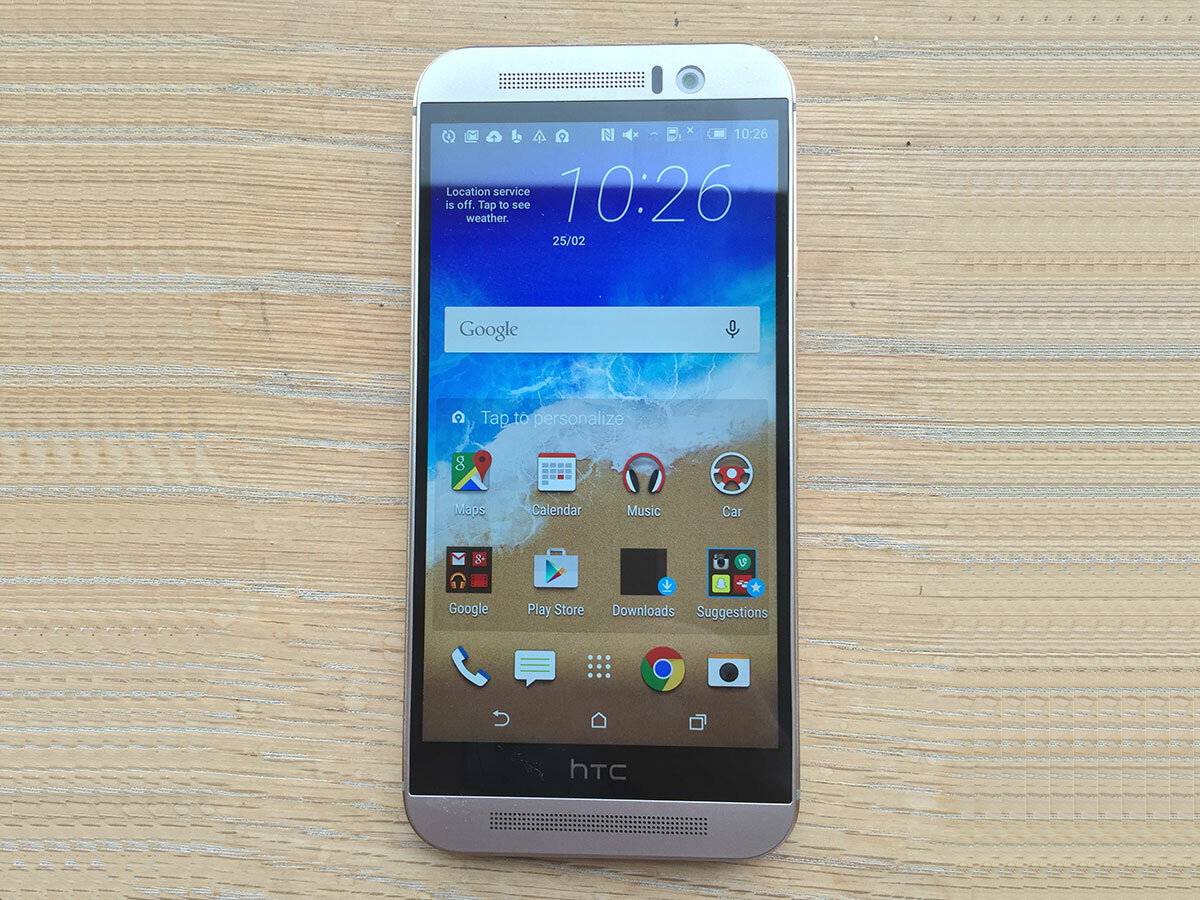 As you might be realising by this stage, letting people do things their own way features higher up in HTC's agenda than it does in Apple's. And that flexibility continues when it comes to connectivity too.
Both phones have the basics: Bluetooth 4.0 (4.1 in the One M9), NFC (just for Apple Pay in iPhone 6), Wi-Fi ac and 4G. However, the HTC One M9 also piles on a few extras such as aptX Bluetooth audio, MHL support and an IR transmitter.
What are these? aptX makes wireless audio sound better when used with a compatible pair of wireless headphones, MHL lets you plug the phone directly into a TV when used with the right adapter and an IR transmitter allows a phone to work as a universal remote.
If Apple started bunging one of these IR blasters into its phones you can bet it'd talk about it as if it was a life-changer, but it's been a low-key feature in the top Androids for some time. And very useful it is too.
Winner: HTC One M9
Power: 8 cores = 2 cores – some pixels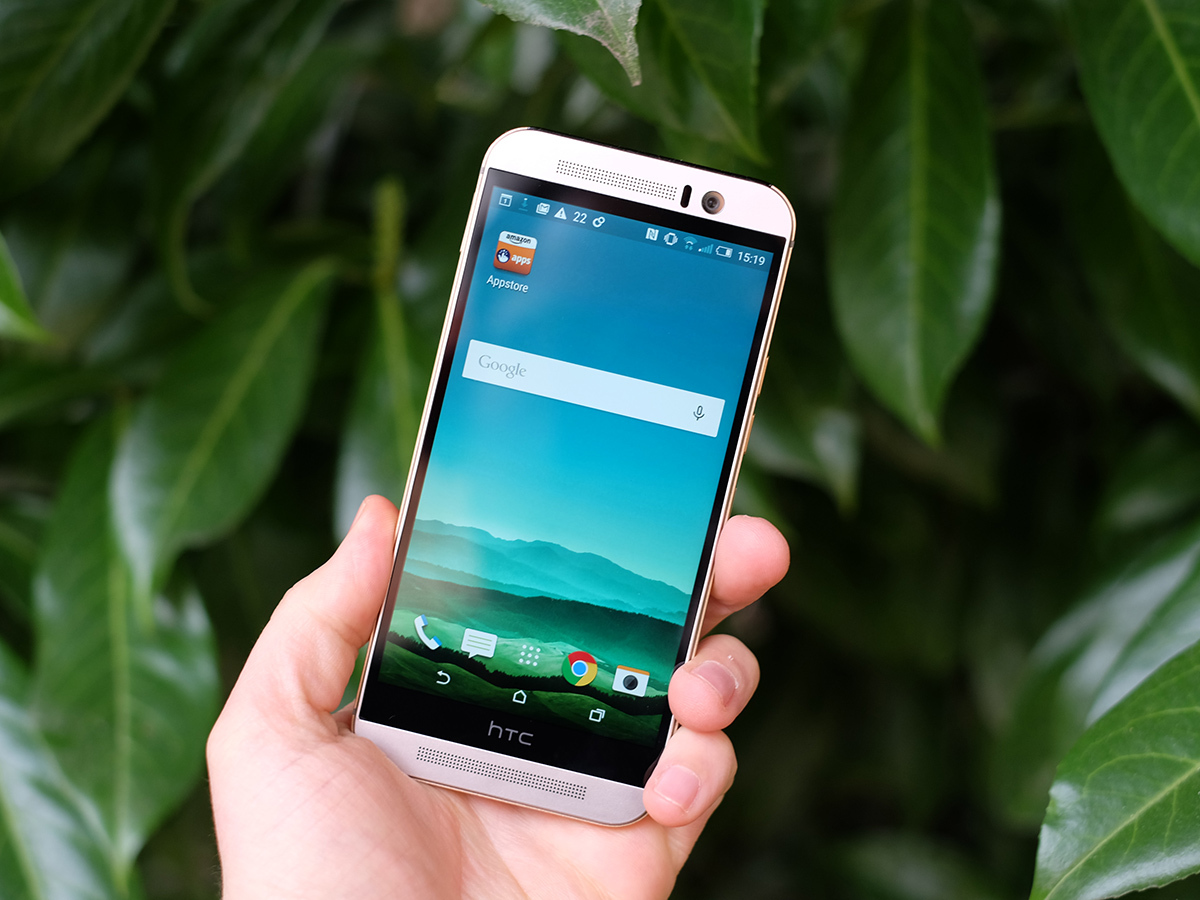 Which is more powerful? Well, it's… complicated!
With abstract benchmarks that just test the raw power of a phone, the HTC One M9 tends to come out on top.
It has a Snapdragon 810 processor, an octa-core chipset from Qualcomm, while the iPhone 6 uses a dual-core 1.4GHz Apple A8 CPU. Is it four times as powerful? Absolutely not – in reality they're fairly close.
At this stage we should mention that there have been multiple reports of overheating problems with the M9, seemingly the result of that Snapdragon processor. However, in our extensive testing of the M9 we didn't experience anything beyond the usual hotting up that you'd get from any super-powerful smartphone. So we're not going to hold it against the M9 here.
For the sake of pure comparison, the iPhone 6 gets around 2900 points in Geekbench 3, where the HTC One M9 scores up to 4200 points. And there's the RAM to consider: the iPhone 6 has 1GB, the HTC One M9 3GB.
But ultimately, comparing the two phones' raw power is pretty useless. The iPhone 6 has to render far fewer pixels than the HTC One M9, so when dealing with games, the things that tend to push a phone the most, the CPU and GPU actually have an easier time. You'll often get more frames per second with the iPhone 6.
Plus, the iPhone 6 is still the all-round better gaming device because it still has the edge in terms of getting the best games.
So as we said, it's complicated. Which is why we're going to call this one a draw.
Winner: Draw
Battery: one-day warriors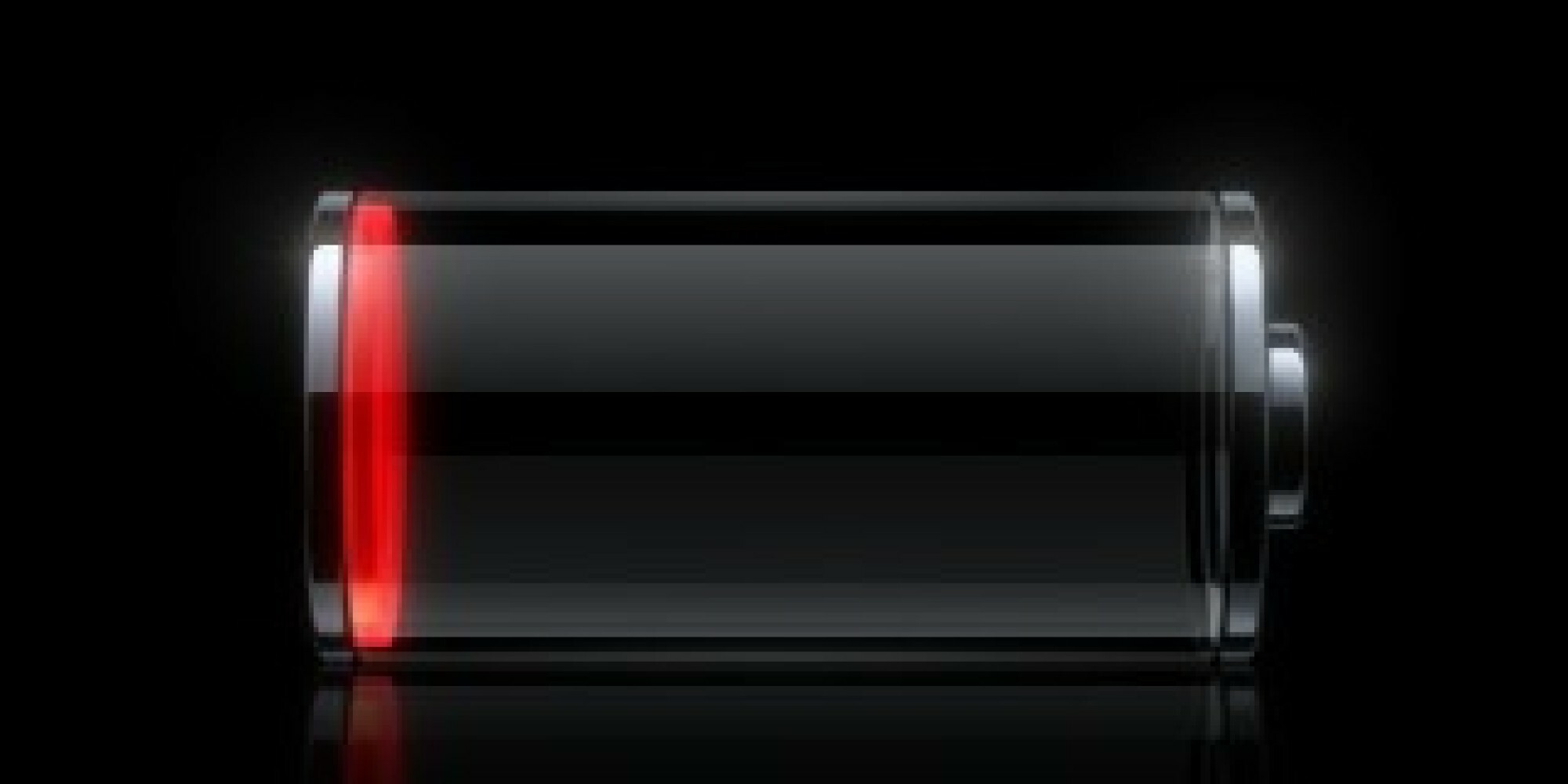 Just as these phones aren't attempting to provide the biggest, sharpest screen in the universe, they aren't expecting to win the battery wars either. The HTC One M9 has a 2840mAh battery, the iPhone 6 a relatively dinky 1810mAh one.
The surprise is that their stamina is really pretty similar. Each lasts for a little under 10 hours of looped video and you can expect them to last for a day and a bit off a charge. Still, these are not phones you'll squeeze two days out of unless you control how you use the things pretty carefully. And that's no fun.
The HTC One M9 makes doing this a bit easier, at least. It has couple of power-saving modes designed to make the phone last that bit longer when it's running on fumes. One just cuts every part of the phone back a bit, the other radically changes the UI to really stretch those last few per cent out as long as possible.
These modes are handy, but ultimately the phones have pretty similar, pretty unremarkable stamina stats.
Winner: Draw
Cameras: forget the numbers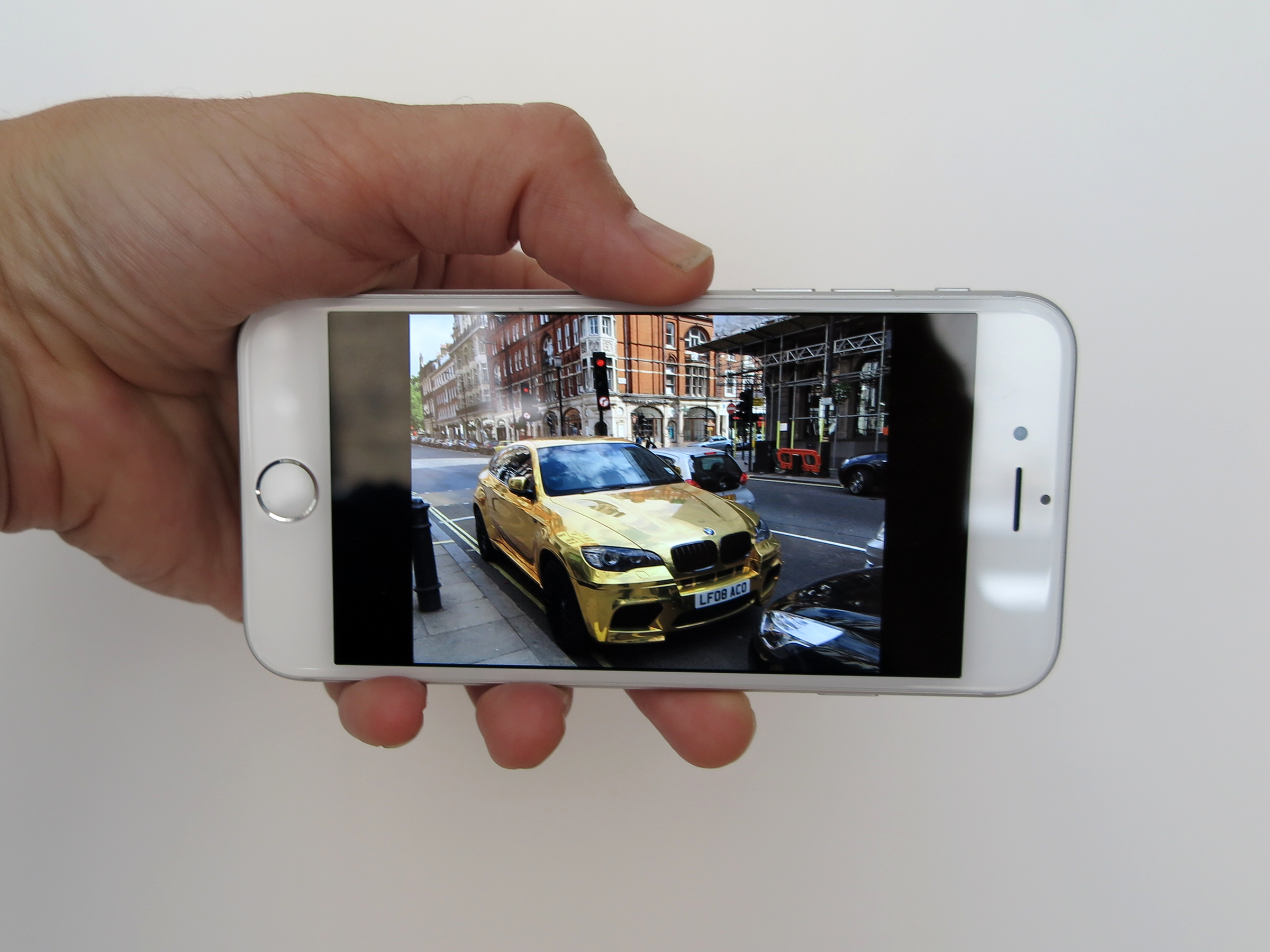 Look at their vital statistics and you can only conclude that the HTC One M9 has a better camera than the iPhone 6. Why? Well it has 20 megapixels to the iPhone 6's 8MP, and a much bigger sensor too: 1/2.3- inch to the iPhone's 1/3-inch.
So it must be better, right? Wrong. For all the numbers that go into the One M9, we found its camera to be significantly worse in general use than the iPhone 6's.
Before you go claiming we've been paid-off by Apple, there are specific reasons. The One M9 just isn't anywhere near as reliable as the iPhone 6, being prone to overexposure with anything but the least challenging of scenes. With an iPhone 6, almost every shot is a hit, whereas the One M9 flings out loads of duds.
The M9 does have one extra trick up its sleeve in the form of an 'Ultrapixel' camera on the front, which can be relied upon to take decent selfies in low light. But if we were choosing between them purely on the basis of which takes the best pictures overall, it's the iPhone 6 that we'd go for.
Winner: Apple iPhone 6
Boomsound: mobile hi-fi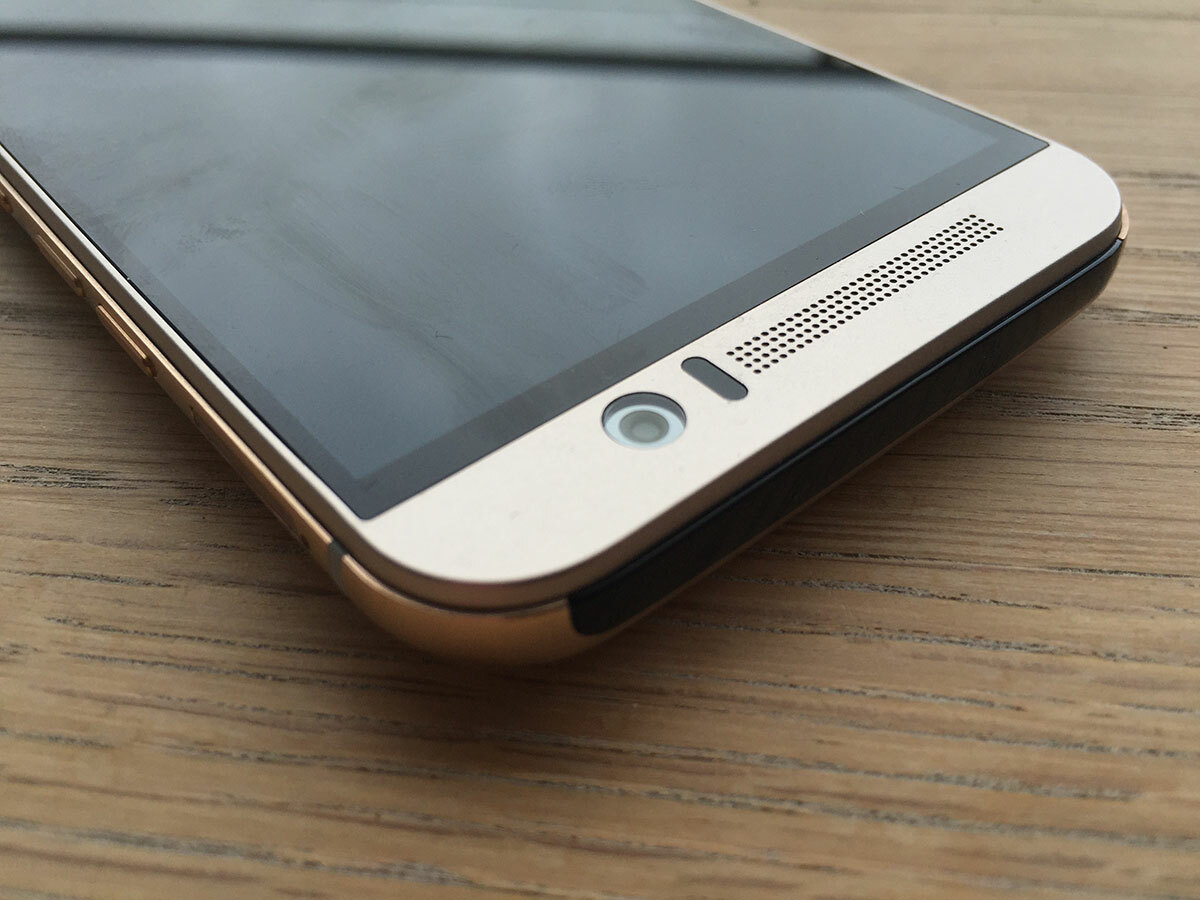 Here's one area where the HTC One M9 comes into its own. While the iPhone 6 has a pretty good speaker, the One M9 has an exceptional one. Or rather two.
Yes, the M9 has proper stereo speakers, and that helps it pump out beefier and richer sounds than those you get from the iPhone. Its positioning on the front of the phone also makes more sense than the iPhone's bottom-mounted design.
So while sound may not be the most important thing about a phone, it's another tick in the HTC column.
Winner: HTC One M9
HTC One M9 vs Apple iPhone 6: The verdict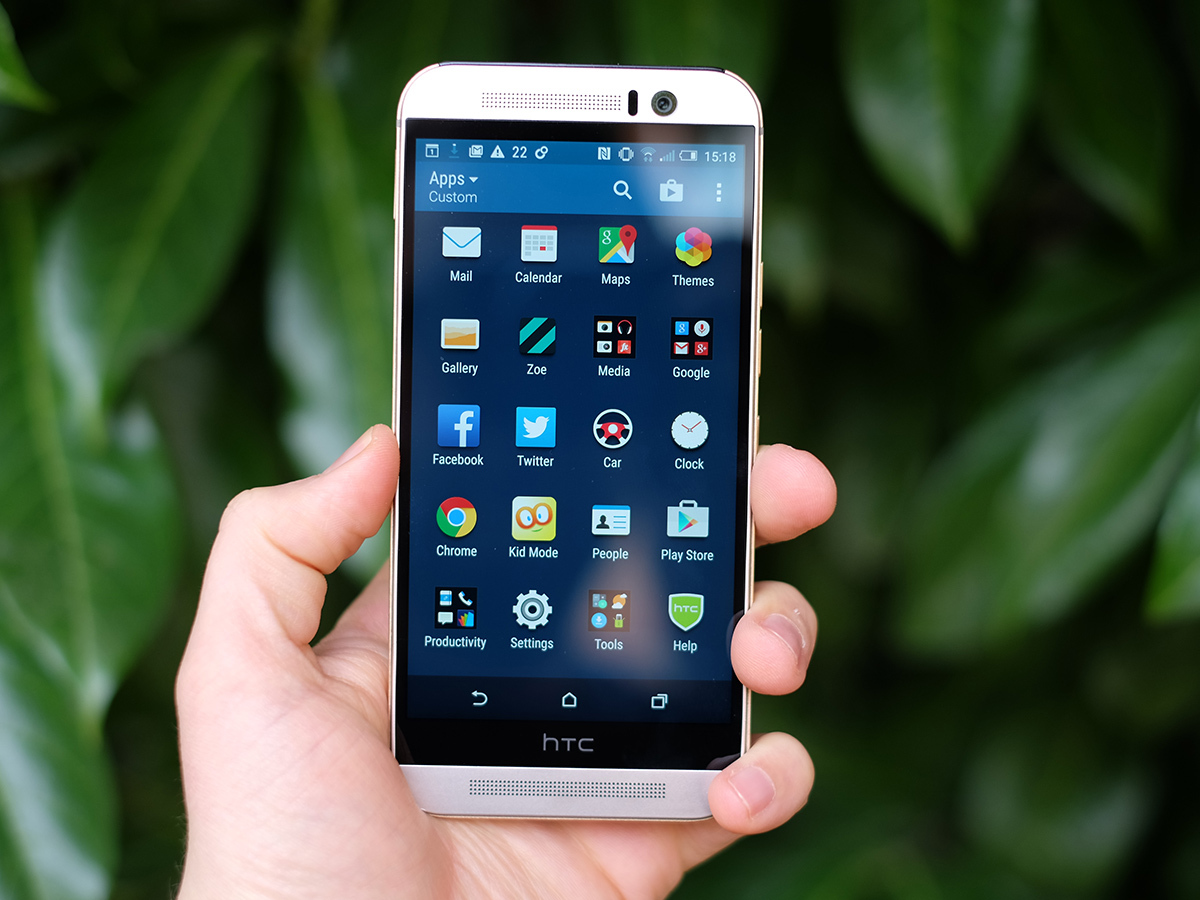 Comparing iPhones to Androids is never easy. They're just so different, and it's even harder when a fight is as close as this one.
Both devices have their obvious strengths. The iPhone 6 makes an excellent case with its superior camera and Touch ID security. And then of course there's iOS 8, which, if you're an Apple fan (or indeed, an Android fan looking for change), makes this a no-brainer.
With all other categories remaining a draw however, the M9 scraps ahead in this fight thanks to its larger, sharper screen, ridiculously good BoomSound speakers, and its glorious microSD slot.
Either way, they're both excellent handsets, and you won't be disappointed.