Huawei Mate 10 Pro vs Apple iPhone X: Which is best?
Can Huawei's latest surpass Apple's greatest?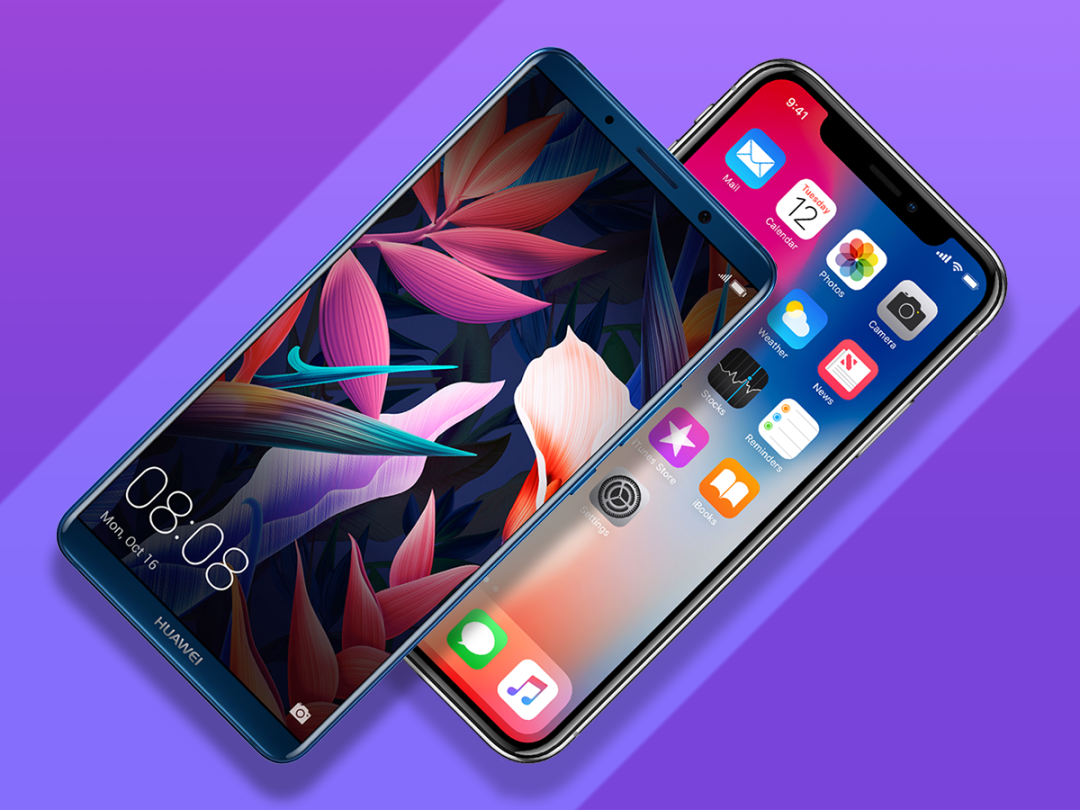 If you're looking for a phone with a large screen but a reasonably comfortable footprint in the palm of your hand, then you've got options: Samsung's Galaxy S8 and S8 Plus, for example, and the new Google Pixel 2 XL.
And here are two more just arriving: Apple's ultra-luxurious iPhone X, and Huawei's refreshed Mate 10 Pro. Both follow the recent trend of putting very little on the front of the phone aside from an extra-tall screen, and both are packed with plenty other top-of-the-line tech – or pretty close, at least.
But these phones vary in other key ways, from screen quality to price, and considering the latter this isn't a decision you'll want to make hastily. Need a little insight? Here's how the Mate 10 Pro and iPhone X compare now that we've put both through our full review gauntlet.
Design: A notch above?
The iPhone X debuts Apple's eye-popping new phone aesthetic, and it's a beauty: all screen on the front with minimal bezel around it and no Touch ID button, albeit with that notch at the top for the camera setup. It's all gorgeous glass with a stainless steel frame, and it's surely the most eye-catching new phone on the market today.
Meanwhile, the Mate 10 Pro looks pretty slick, but it's also super familiar: it looks a ton like the Samsung Galaxy S8 Plus, albeit with a bit less flair with how the screen and top and bottom bezel coexist. It's a slick phone, but it also looks pretty anonymous compared to other top-end phones like these. The iPhone X makes much more of an individual impression.
We also found it a bit more scratch resistant, surprisingly. After a week of solid use, the iPhone X still looked box-fresh, while the Mate 10 Pro was showing some signs of use. All told, we're all for the iPhone here.
Winner: Apple iPhone X
Screen: Not far off
Both of these handsets have super-tall OLED displays, with a 5.8in screen on the iPhone X and a full 6in panel on the Mate 10 Pro. But there's a difference in resolution: the Mate 10 Pro comes in behind the high-end Android pack at 1080p (2160×1080, or 18:9), while the iPhone X nudges the resolution up a bit to to 2436×1125 (2.17:1). You do lose some viewing space on the iPhone because of the notch, though.
It's not a significcant difference in clarity at all, but the iPhone X has a slight edge – plus it has the True Tone tech, which automatically adjusts the colours based on the ambient light around you. It's also a 3D Touch display, offering pressure sensitivity for quick shortcuts and added interactions in games and apps.
On the other hand, that notch up top won't be for everybody. You might hate it! We got used to it, and we suspect most users will in a matter of hours.
Both screens are bright and vibrant and can dazzle us with games and media, including HDR content. But the iPhone screen just seems to pop a little more with its clarity, contrast, and strong viewing angles.
Winner: Apple iPhone X
Camera: Added Depth
When it comes to the primary cameras on the back, these two phones aren't far off. Both have dual-camera arrays. The Huawei Mate 10 Pro has a 12-megapixel main sensor and 20MP monochromatic sensor, both at f/1.6 aperture, while the iPhone X has dual 12MP sensors onboard at f/1.8 and f/2.4 respectively.
The Mate's wider aperture lets a little more light in for low-light shots, but truth be told, these cameras are pretty close when it comes to everyday shooting: you'll generally get excellent shots with both of them.
Both offer dual-camera perks, of course, such as bokeh effects and optical-style zooming. Apple's portrait shots look a lot more natural, though, and the Portrait Lighting feature – which lets you artificially tweak the lighting conditions around a subject – is a really cool addition.
Where the iPhone X especially comes out ahead is with the front camera, which is something we rarely think too hard about. Does it take solid selfies? Of course – both of these phones do. The Mate 10 Pro has an 8MP f/2.0 shooter on the front that can snag fine face shots.
But the iPhone X has its TrueDepth system, which pairs a 7MP f/2.2 camera with depth sensors that enable front-facing Portrait selfies, the Face ID security system, and even animated emoji (called Animoji, of course) that mimic your own facial movements. It's a huge step forward for the usually-overlooked selfie cam, and will hopefully unlock even more cool perks in the future.
Winner: Apple iPhone X
Performance: Power surge
Both of these handsets pack plenty of muscle. The Mate 10 Pro features Huawei's new Kirin 970 chip, which is a small step faster than the previous 960 and features 6GB RAM alongside, plus a neural processing unit to help boost A.I. capabilities. In benchmark testing, it compares well to the Qualcomm Snapdragon 835 chip seen in the Pixel 2 XL and some versions of the Galaxy S8.
On the other hand, Apple's A11 Bionic chip has been steadily slaying benchmark tests via the iPhone 8 and iPhone 8 Plus, blowing past the Android competition, not to mention last year's iPhones. And that's even with 3GB in the iPhone X (and 8 Plus).
In terms of everyday usage, both of these phones areplenty fast. But the iPhone's new A11 chip is the fastest on the market by a fair margin, meaning there's more raw power there in the reserves for when apps and games really need it. For that, we have to give Apple the nod here.
Winner: Apple iPhone X
Battery and perks: Mmm, beefy
Now here's where the Mate 10 Pro has a sizeable advantage: battery life. The 4,000mAh battery pack inside Huawei's phone is absolutely massive, and significantly larger than the 2,716mAh cell inside the iPhone X. On top of the sheer size difference, the Mate 10 Pro also powers a slightly lower-resolution screen.
Added up, it makes a big difference: you can confidently coast into a second day of uptime even with above-average usage, while the iPhone X is really just ideal for a strong, single day, even if you go pretty hard on it. However, the iPhone X provides the advantage of wireless charging, which is missing from the Mate here.
When it comes to storage, these phones are two of a kind in lacking any support for external expansion via microSD. The Mate 10 Pro comes with 128GB, while the iPhone X lets you choose between 64GB and 256GB options – albeit at a premium for the capacity bump.
The Mate 10 includes a desktop mode, which lets you pair a Bluetooth keyboard and use a USB-C-to-HDMI cable to link up to an external monitor, PC-style. It's similar to Samsung's DeX Station, albeit without the pricey add-on accessory. There's nothing like that with the iPhone X, of course – Apple would just want you to buy a Mac, too.
Both also lack 3.5mm headphone ports. Welcome to the future.
Winner: Huawei Mate 10 Pro
Verdict: X marks the spot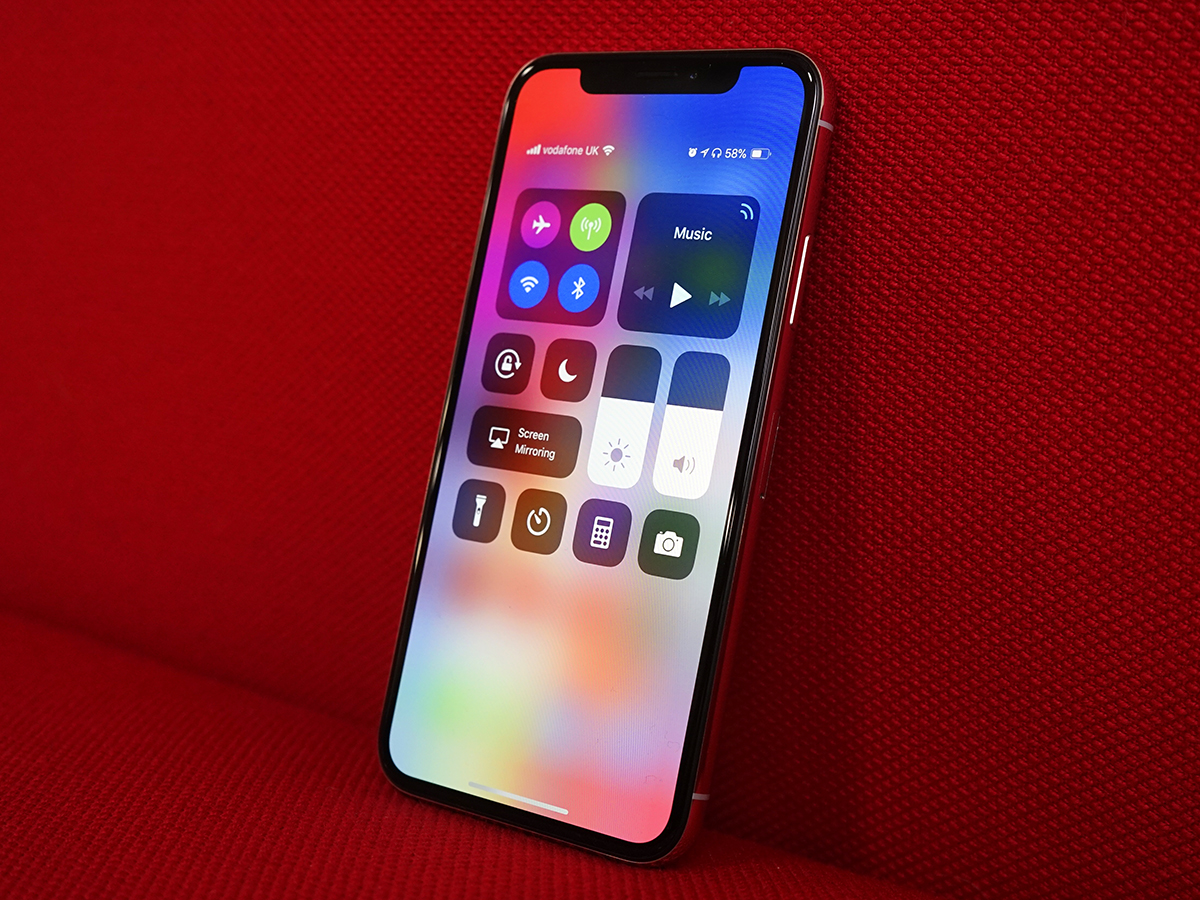 The iPhone X won more categories here, but for the most part, it's been through small perks and advantages: a cooler design, a bit more crispness on the screen, the TrueDepth camera, and talking emoji poop (yes, really). But that's what you should expect from a £999+ phone. You're paying for those perks, not to mention the cool of a totally new iPhone.
Meanwhile, the Mate 10 Pro lacks that aura of cool, and in some ways, it feels a little common compared to the current crop of Android flagships. It's a little less flashy and a bit low-res on the large display given the price point. But it packs in plenty of power, and that huge battery pack might end up being a selling point for a lot of people.
And at £699, it's a lot cheaper than the iPhone X. Although if you're looking to spend several hundred quid on a smartphone, we'd probably point you towards other top Androids right now – like the Samsung Galaxy S8 Plus, for example.
Ultimately, if we're talking about which provides the most enticing premium mobile experience, and which is the most exciting of the bunch, we have to give the nod to the iPhone X. The Mate 10 Pro is very strong overall, but somewhat unspectacular by comparison.
But you probably already know whether you're willing to spend £999 on an iPhone X, and a comparison showdown probably isn't going to sway your decision very much.
Let's just say this: yes, the Apple iPhone X is incredibly cool, and it's the phone we'd rather wield here if money is no issue. But the Huawei Mate 10 Pro is a much more sensible option, and still an excellent handset on its own merits. We're just not wowed by it in the way that we are with the iPhone X.
Winner: Apple iPhone X