Huawei Mate 10 Pro vs LG V30: Which is best?
Which Android is most deserving of your giant stack of cash?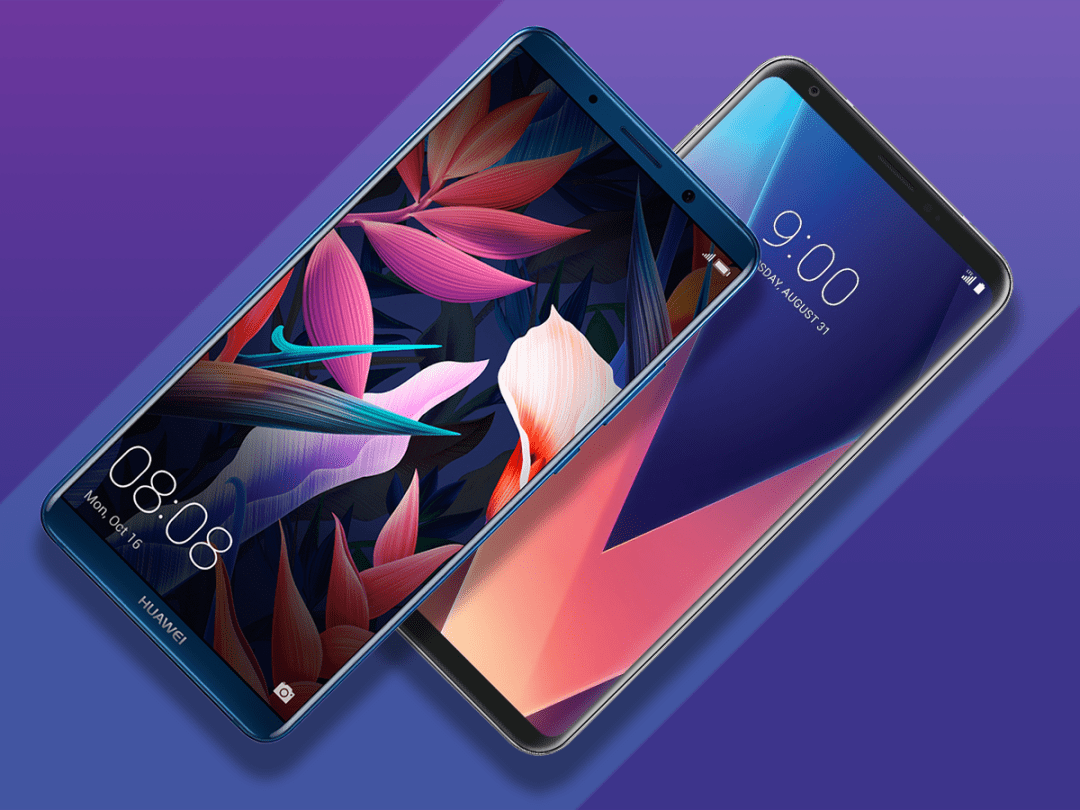 If you're in the market for a big, beautiful, and brand-spanking-new smartphone this autumn, you have some obvious choices – the Google Pixel 2 XL, Apple iPhone X and iPhone 8 Plus, and the Samsung Galaxy Note 8, of course.
But if none of those do the trick, you've got a couple more appealing options: the LG V30 and the Huawei Mate 10 Pro. LG's G6 mostly impressed us earlier this year, but it was quickly surpassed by a deluge of competitors. The V30 builds upon it with an even nicer design and loads of high-end perks.
Meanwhile, the Huawei Mate 10 Pro packs in plenty of power and some A.I. tricks, and stands out thanks to an extra-large battery that helps it outlast rivals. Both of these phones are a little less hyped than some of their peers right now, but they might convince you with their unique advantages.
Which of these phones is best? Here's what we think, now that both of our comprehensive reviews are complete.
Design: Two of a kind
At a glance (interfaces aside), could you really tell these phones apart?
Both of them look a fair bit like the Samsung Galaxy S8, albeit with flat screens instead of curves along the sides. They both sport extra-tall displays that dominate the face and don't have buttons or sensors on the bottom front.
Flip around to the back and you'll find the fingerprint sensor on each, along with the dual-camera setup and a bit of branding. Both of them even have glossy glass backings that capture the light and can showcase some dazzling colours.
Small differences set them apart, but they are close overall. And we like both of them a lot!
Winner: Draw
Screen: Not so obvious
Turn the screens on, however, and you might notice a key difference between these displays: only one of them goes for the Android flagship-grade Quad HD resolution, and that's the LG V30. The 6in AMOLED panel, at an 18:9 aspect ratio (2880×1440), is plenty crisp plus it supports HDR10 playback for compatible media.
Meanwhile, the Mate 10 Pro opted for the power savings of a 1080p panel, and at the same 6in size, you're more likely to catch some pixels than on the V30 here. It's also an OLED screen and it likewise supports HDR10 – but this 18:9 screen maxes out at 2160×1080 resolution.
Here's what we didn't expect, however: the V30 panel has some issues. While it's pin-sharp and punchy looking, we encountered "grittiness and unevenness to the lighting that is pretty nasty, with desaturated colours you just wouldn't expect from OLED," as explained in our review. And other reviewers have confirmed similar issues with their handsets.
We initially expected the V30 to take this category, and without those issues, it would've done so. And you may well encounter a V30 that doesn't have the problem. But it was enough of a downer for us to really sink the experience.
Winner: Huawei Mate 10 Pro
Camera: Two on two
As with a lot of top flagships of late, both the Huawei Mate 10 Pro and LG V30 pack in dual-camera setups on the back, but there are some key differences between these.
The Mate 10 Pro has a 12-megapixel main sensor and a 20MP monochromatic sensor, with f/1.6 aperture on both. Meanwhile, the LG V30 has a 16MP main sensor, also at f/1.6, with a 13MP wide-angle sensor (f/1.9) alongside.
Both cameras let in plenty of light thanks to the wider aperture, which is a notch better than anything on the market right now, and both are plenty speedy with shots as well. Similarly, both cameras only have optical image stabilisation on the main sensor.
But while we were pretty impressed with the Mate 10 Pro's camera system, the V30 underwhelmed a little with its still photos. Shots were sharp but often looked overprocessed – more so than with the Mate. Meanwhile, the HDR struggled in complex scenes, and low-light shots lagged behind what you'd see on the Pixel 2 or latest Samsung and Apple flagships.
With video shooting, though, the LG V30 has a unique advantage. It offers Cine Video presets, using wider colour gamuts and dynamic range to colour-grade your footage, plus it has target-based zoom for cool effects. The phone also has two AOP microphones and 24-bit lossless audio recording to ensure your clips sound as good as they look.
Those are perks, but the ability to shoot great everyday stills takes a bit more precedence, so we'd say the Mate 10 Pro still wins the camera battle here.
Winner: Huawei Mate 10 Pro
Performance: Power packed
The Mate 10 Pro uses Huawei's new Kirin 970 chip, and with the new Mali G72 GPU alongside it, the company claims 20% increased performance and 50% power savings over the previous Kirin 960 chip. The Kirin 960 came up a bit behind the Qualcomm Snapdragon 835 chip in benchmark testing, meanwhile, and that's what you'll find in the LG V30.
And in benchmark testing now, the Snapdragon 835 and Kirin 970 are about even in raw performance. Likewise, they compare well in day-to-day usage, even if the Mate 10 Pro's 6GB RAM edges out the V30's 4GB offering.
Ultimately, these chips have way more power than you'll actually need to use Android, run apps and media, and play the vast majority of games. They're both top performers in the Android world, and you really can't go wrong with either one.
Winner: Draw
Battery and perks: Contrasting advantages
Battery life may be where the Mate 10 Pro stands apart from the entire pack of current flagships, as its 4,000mAh cell offers a solid chunk more capacity than most rivals. Better yet, with a lower-resolution 1080p screen in play, it sees some serious power savings.
Meanwhile, the LG V30 brings a respectable 3,300mAh pack, albeit with a Quad HD screen onboard. In our testing, the LG V30 could power through a strong, but not excessive day of usage without trouble, but the Mate 10 Pro just kept going and going into a second day. And less-frequent users really could pull two days out of the Mate's battery.
The V30 has a nice perk with its wireless charging, however, which the Mate lacks.
When it comes to storage, LG has the advantage of a microSD card slot, letting you supplement the 64GB internal storage with extra memory cards. The Mate 10 Pro doubles the internal tally with 128GB right out of the gate, but then you can't expand out from there. We'd rather have the option, honestly.
The LG V30 is also an audiophile's dream thanks to its quad-DAC, offering improved audio playback quality. The phone also supports the new MQA file format, which is a first for smartphones.
Add in a speaker tuned by B&O Play, as well as B&O earphones in some territories, and the V30 has a unique edge that can't be matched by any other phone. But your average mobile owner, who streams from Spotify or has an old collection of average-quality MP3s, might not really notice.
The Mate 10 Pro also has a desktop mode, which lets you use the handset as the brains of a PC-like experience by plugging in an external monitor and syncing up a Bluetooth keyboard. That's a super niche need, but there if you want it.
We're split in this category. The extended battery life of the Mate 10 Pro is a big, big bonus, but the microSD slot and audio perks (and headphone port) of the LG V30 are also pretty great features. We're calling it a draw, since this is a broad category, but you'll have to pick which features are more critical to your own usage.
Winner: Huawei Mate 10 Pro
Verdict: Huawei prevails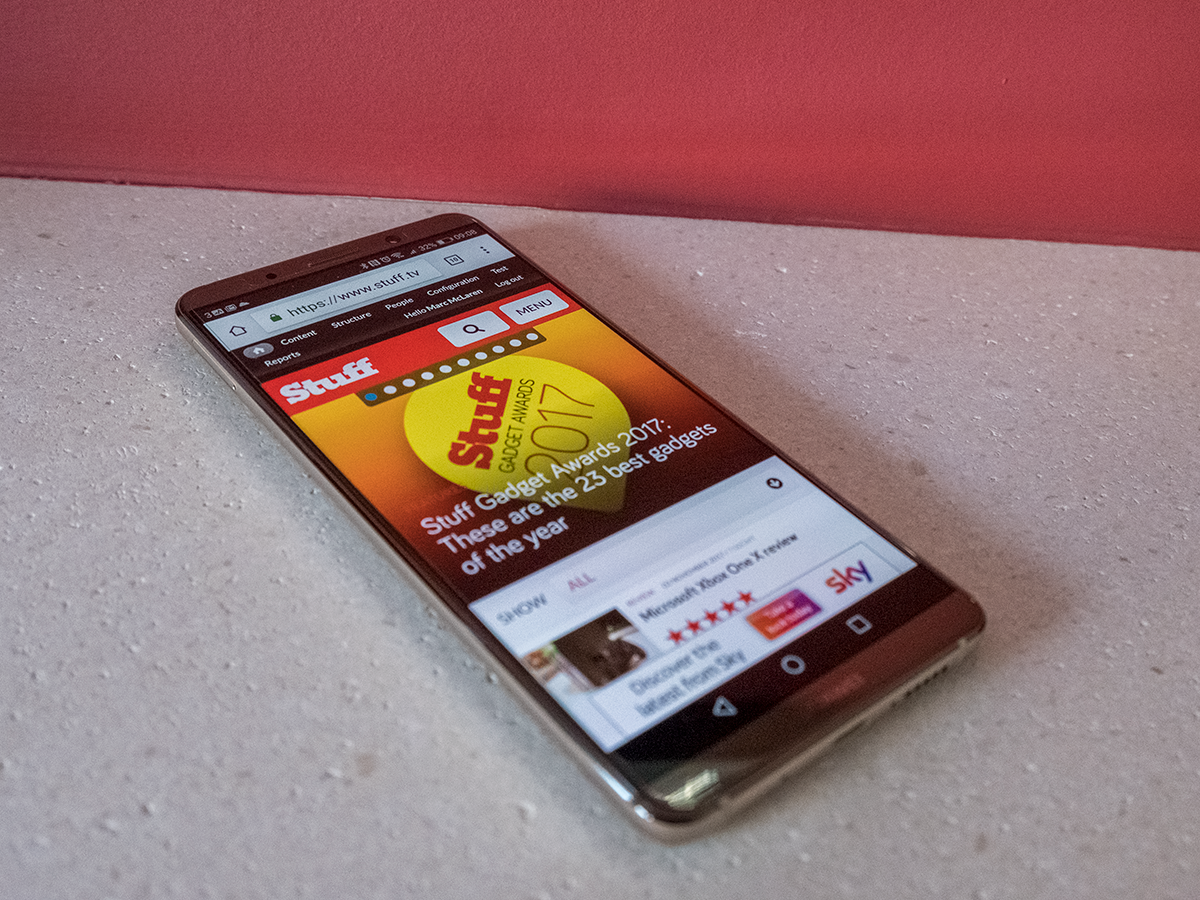 We'll be quite honest: we thought the LG V30 was going to win this. It seemed to address some of the LG G6's weaknesses while adding some very nice-to-have perks. Meanwhile, aside from the promise of extended battery life, the Mate 10 Pro didn't seem all that special on the surface.
And we were wrong! To our credit, LG's screen issues here were completely unexpected, and still rather surprising. The Mate 10 Pro can't match it on resolution, but Huawei's device is the better-rounded offering. It's great-to-excellent all around, packing in strong cameras, plenty of power, and that wonderful, wonderful battery pack.
Meanwhile, the LG V30 is very, very good for the most part – and if you can find one with a perfect screen, then you might find it to be the video-shooting, music-playing flagship of your dreams. But we're not the only ones who encountered display problems.
With both phones at £699, we're a lot more impressed by the Mate 10 Pro's consistently quality throughout – and seriously, that battery life too.
Winner: Huawei Mate 10 Pro