Huawei Mate 20 Pro vs Apple iPhone XS: Which is best?
These two notched beauties square up for a brawl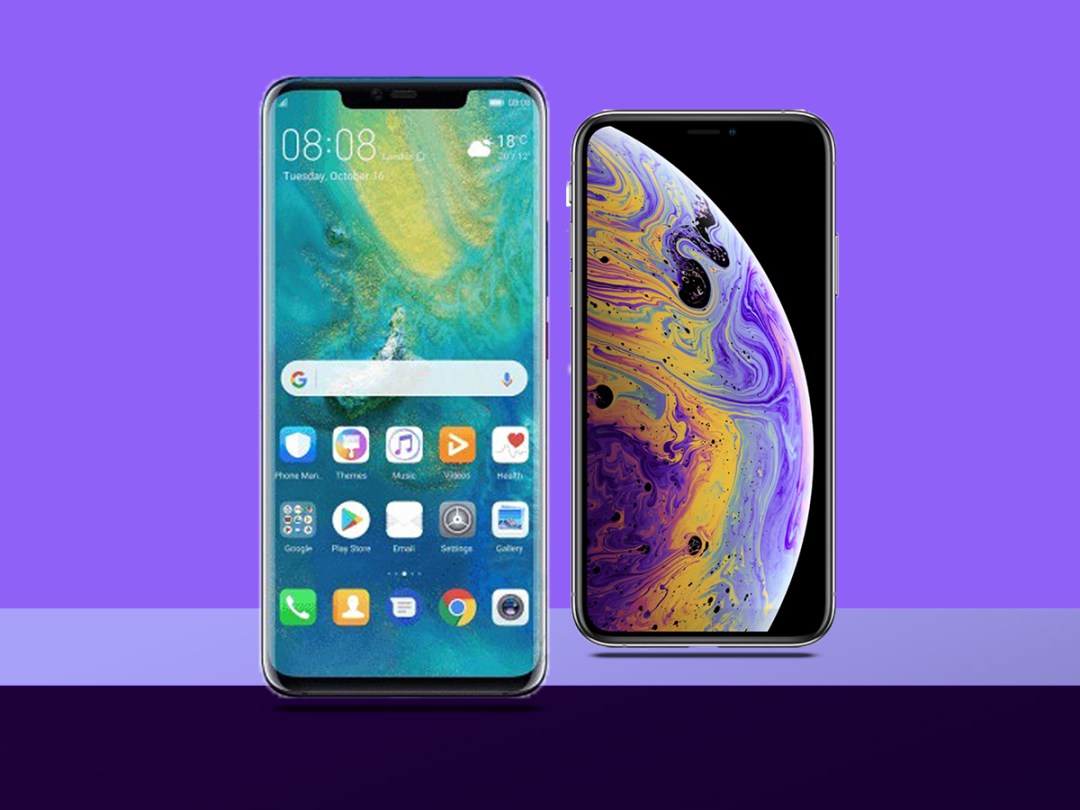 Huawei's feature-rich new Mate 20 Pro seems designed to take the best parts of all other flagships on the market and combine them into one powerhouse of a handset.
And it has definitely taken inspiration from Apple's iPhone X. Like Apple's bold redesign, the Mate 20 Pro has a wide notch on the top of the screen that holds a camera and specialised sensors that can extensively – yet swiftly – scan your face for security purposes, fun animated emoji, and more. The overall design can't help but feel indebted to Apple, as well.
Given all of that, how does the Mate 20 Pro stack up to Apple's current iPhone XS? Here's what we think, now that we've reviewed both new handsets.
Design: Certainly similar
As mentioned, the Huawei Mate 20 Pro takes clear inspiration from the iPhone X, like many other Android handsets from the past several months. The screen cutout at the top lis comparably sized, providing the real estate for the camera and sensors.
However, while the Mate 20 Pro's bottom "chin" bezel is slimmer than some of its rivals, it doesn't quite match the iPhone XS, which keeps the same amount of ultra-minimal bezel all around. Apple is the only company that seems to have nailed that approach with this kind of design, and it surely has something to do with the extra money you're paying for that polish. The Mate does have a bit more curve appeal, though.
On the back, we'd say the Mate 20 Pro has a more alluring set of options, whether it's a new version of the P20 Pro's gorgeous Twilight gradient colour, or the grippy new Hyper Optical Pattern etching. Apple sticks with plain colours on the back for its glass, which is… fine, but hardly exciting.
Also, the pricier iPhone XS opts for glossy stainless steel along the frame, while the Mate 20 Pro uses aluminium – just like the vast majority of phones out there today. With benefits to both, we have to call it about even.
Verdict: Draw
Screen: Both beautiful
The iPhone XS screen is even better than its predecessor's, keeping the same 5.8in size and 1125p resolution, but expanding the dynamic range by 60%. As a result, the OLED panel looks absolutely marvellous, with gorgeous colours and crisp clarity.
Meanwhile, the Mate 20 Pro wields a larger OLED panel at 6.39in and opts for higher Quad HD (1440p) resolution to boot. The Huawei P20 Pro's 1080p screen looked very nice earlier this year, and the Mate 20 Pro's resolution bump only helps.
The Mate 20 Pro is crisper but also larger, and at that resolution, the pixels-per-inch difference between it and the iPhone XS isn't obvious at all. These are both excellent screens – two of the best on the market right now.
Also, outside of the verdict, note that the Mate 20 Pro has a hidden feature: an in-display fingerprint sensor, which reads your unique biometric signature right through the screen. Pair that with the facial security smarts and you're sure to unlock your phone in a hurry.
Verdict: Draw
Camera: Three or two
For much of the year, the Huawei P20 Pro has offered the best smartphone shooting experience on the market, thanks to its triple-camera setup that delivers amazing detail along with 3x optical zoom and 5x hybrid zoom. We think it's even better than the iPhone XS in that regard, albeit only by a smidge.
And the Mate 20 Pro is even better. It sticks with three cameras, but instead of a monochrome sensor, it adds a 20MP ultra wide-angle camera alongside the 40MP wide-angle and 8MP telephoto lenses. Added benefits over the P20 Pro include better close-up shooting and certainly improved wide-angle shots, plus it delivers startlingly strong nighttime shots.
Apple, for its part, works wonders with a dual 12MP setup, offering up 2x optical zoom, loads of detail, and great contrast in photos. The double-camera approach allows for Portrait shots with background blur and bokeh, of course, plus you can now change the level of blur/bokeh after the fact with an impressive slider feature.
Additionally, the Smart HDR feature snaps several consecutive shots and merges them to deliver one, stronger result, pulling out improved highlights and shadows along the way. All told, these are two of the best phones in this category for the year, but the Mate 20 Pro's extra perks and benefits help it rise above all competition at the moment.
On the front, both phones have a camera and sensors in the notch to 3D-scan your face, providing detailed results for facial security, animated emoji, and more. It's proven speedy and effective on both handsets.
Verdict: Huawei Mate 20 Pro
Performance: Powerhouses
These are the first two phones on the market to wield processors made with a 7nm production process, and Apple's first-out A12 Bionic is a speed demon – it takes over a market that its predecessor, the A11 Bionic, still ruled after a year.
What about Huawei's Kirin 980 chip, then? Likewise, it's plenty smooth with the Android 9 Pie-powered EMUI 9.0 onboard, and there could be ways in which it outperforms Apple's hardware in everyday tasks.
That said, Phone Arena's benchmarking tests show Apple's A12 Bionic coming ahead in every single comparison they did… and by a wide margin in some cases. Even Samsung's Exynos 9810-powered Galaxy Note 9 came ahead of the Kirin 980 in some tests, but not others. Huawei's latest chip may be fast, but it's not unilaterally crushing the Android competition… let alone the iOS competition.
Verdict: Apple iPhone XS
Battery and perks: More, more, more
The Mate 20 Pro comes out ahead here. Its enormous 4,200mAh battery pack cash push you into a second day of usage (although not as deep as the P20 Pro). Meanwhile the iPhone XS' 2,658mAh battery (slightly smaller than that of the iPhone X; sigh, Apple) really isn't made for more than a day. And if you push it hard, you might have to top up before bedtime.
Both support wireless charging, but the Mate 20 Pro has a one-of-a-kind perk: the ability to charge another phone on its back. That's right: you can put a nearly-depleted iPhone XS on the back of the still-churning Mate 20 Pro and share a bit of life. That's inventive.
Storage-wise, Huawei is certainly better. With the iPhone XS, you get 64GB in the main model and can spring to upgrade to 256GB or 512GB for quite a bit more money, but there's no room for expandable storage via microSD or another format. Meanwhile, the single Mate 20 Pro model has 128GB within, and then you can use Huawei's new Nano Memory Card format if you want to add more at any point.
Verdict: Huawei Mate 20 Pro
Verdict: Close one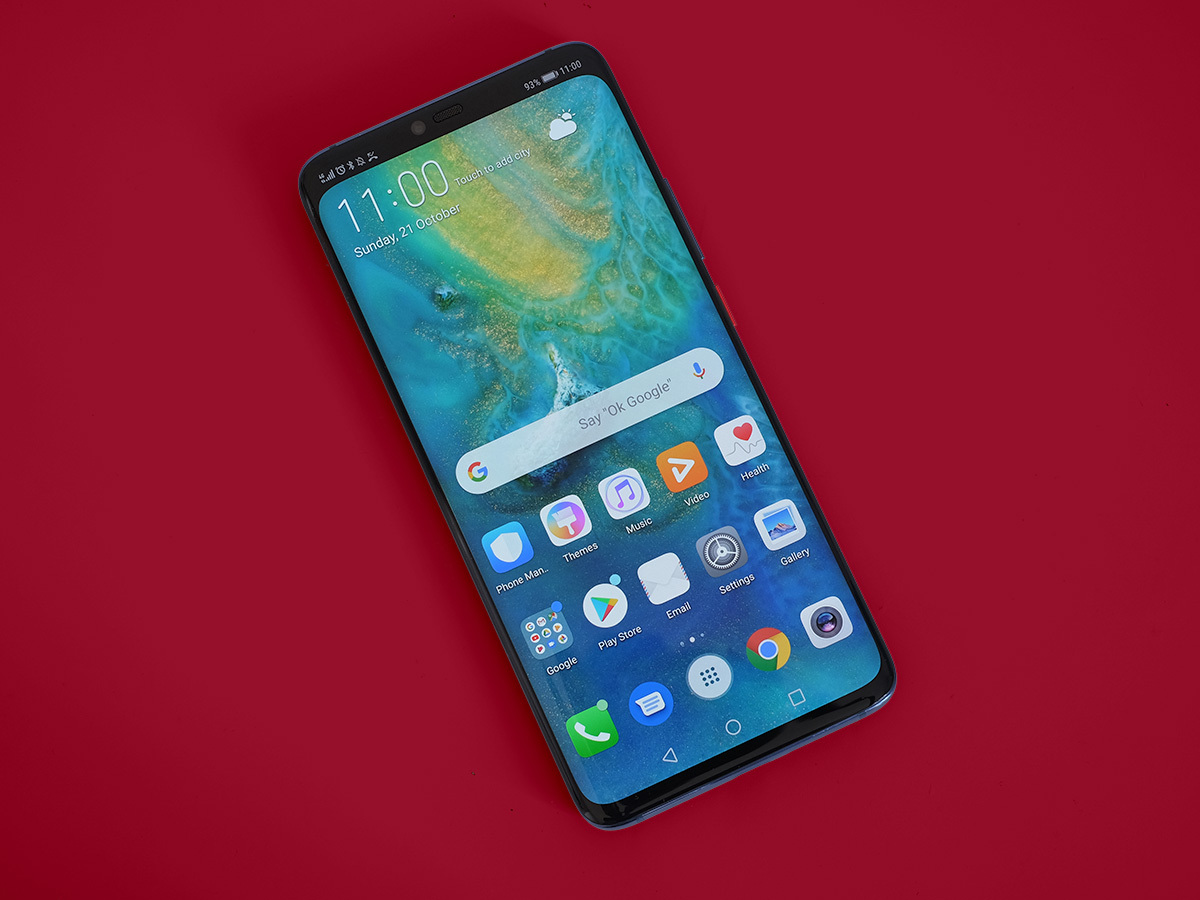 We love the Apple iPhone XS. It's not a dramatic upgrade over the iPhone X, but last year is where Apple made the big, industry-shaking moves. This one's all about refinement and enhancement, and it definitely nails that.
At £999 for the base model, it's incredibly expensive… but the resulting experience feels top-of-the-line. It's ultra-fast, has the best apps and games selection out there, and is supremely easy to use and enjoy. No doubt, it's a satisfying experience despite the high buy-in cost.
And even with all of that said, the Mate 20 Pro comes out ahead in this battle. It builds upon the core DNA of the brilliant P20 Pro, but then adds polish to the design, upgrades the screen, drops in more power, and enhances the class-beating camera setup to boot.
It's £100 more than the P20 Pro at £899… but that's still £100 less than the iPhone XS. If you're not a dyed-in the-wool Apple user, you might find a lot to like with the perk-packing Mate 20 Pro while saving a little cash in the process. We think it's the better overall option.
Winner: Huawei Mate 20 Pro