iPhone 15 first impressions: I'm pleased by the camera and design upgrades
Our early thoughts on Apple's new iPhone 15 lineup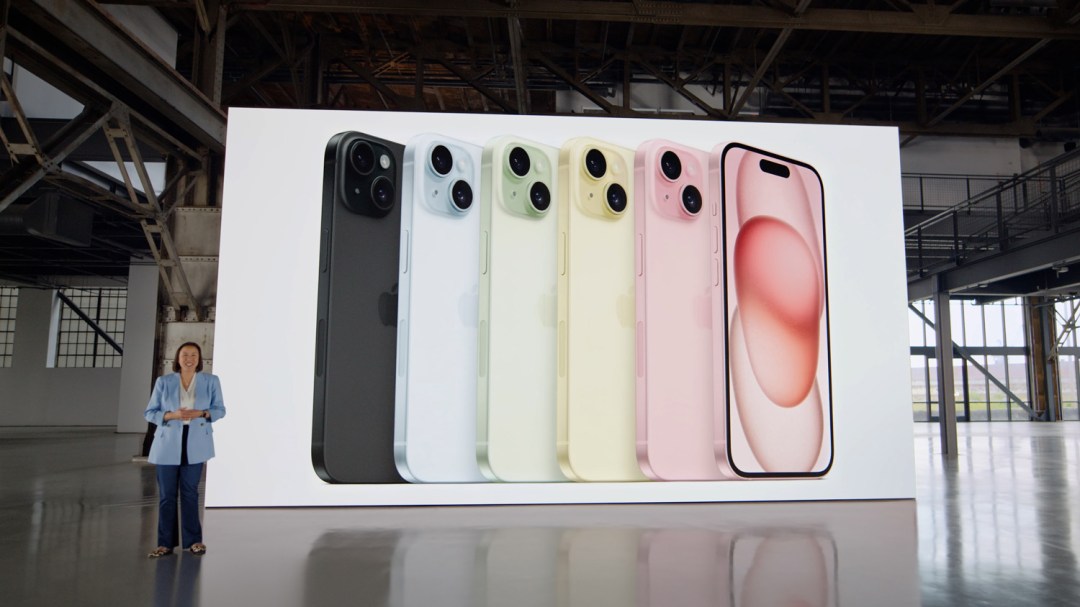 Apple's upcoming phone series ended up appearing broadly as earlier rumored. That should mean the iPhone 15 lineup should be a bit of a shoulder-shrug. But there are some key upgrades meaning this year's devices have quite a lot that impresses about them. And as usual it's the Pro that really ups the ante. Here are our iPhone 15 first impressions.
Moving the iPhone 15 range to USB-C is welcome and well overdue, and bringing the Dynamic Island to the standard models is expected (I like it, having lived with it for a year).
The rounded edges should also be easier to handle on a day-to-day basis and the matte back will make it less slippy. Also impressive on paper is the move to a 48 megapixel main camera sensor, up from the iPhone 14's 12MP snapper. That's a big improvement, though it's standard in the Android world.
I also liked hearing that you don't need to switch to portrait to do a proper portrait now – it auto-detects and records depth info if you're inevitably taking a cat pic. Does it really do adjustment of the focus point afterwards? I'll look forward to checking that out as part of a review.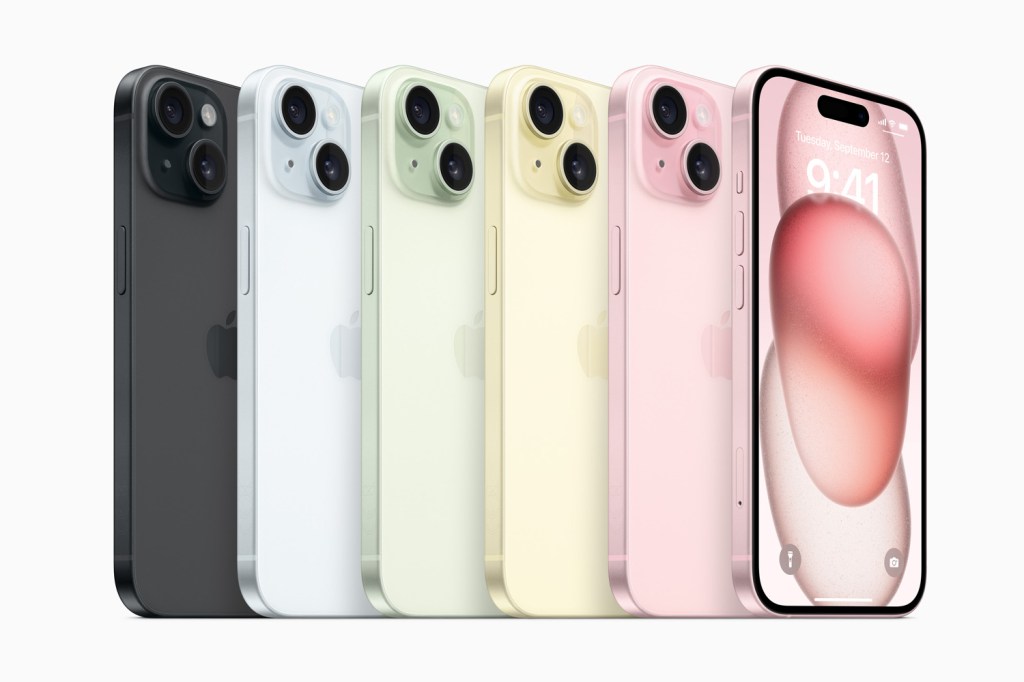 If there is a disappointment in what Apple said about the 15, it's that the battery life hasn't further improved – possibly canceled out by the improvements to peak brightness (up to 2000nits outside) with the Super Retina XDR display. And talking of that display, it is stuck at 60Hz – considering this is still a flagship phone, that's pretty poor compared to a lot of mid-range phones.
Lighter, snappier, more connected
Onto the Pro lineup and yet again it's the Pro Max that gets the proper goodies. The stats I heard about the A17 Pro chip – made with a more efficient 3nm process – weren't mind-blowing with 10% speedier processing and 20% faster graphics. Though the neural engine is twice as quick.
The design tweaks for the Pro lineup are also bonuses in my book. The Titanium finish should seem both more premium and lightweight if my Apple Watch Ultra is anything to go by, in addition to being a little thinner. However, fingerprints may be a problem.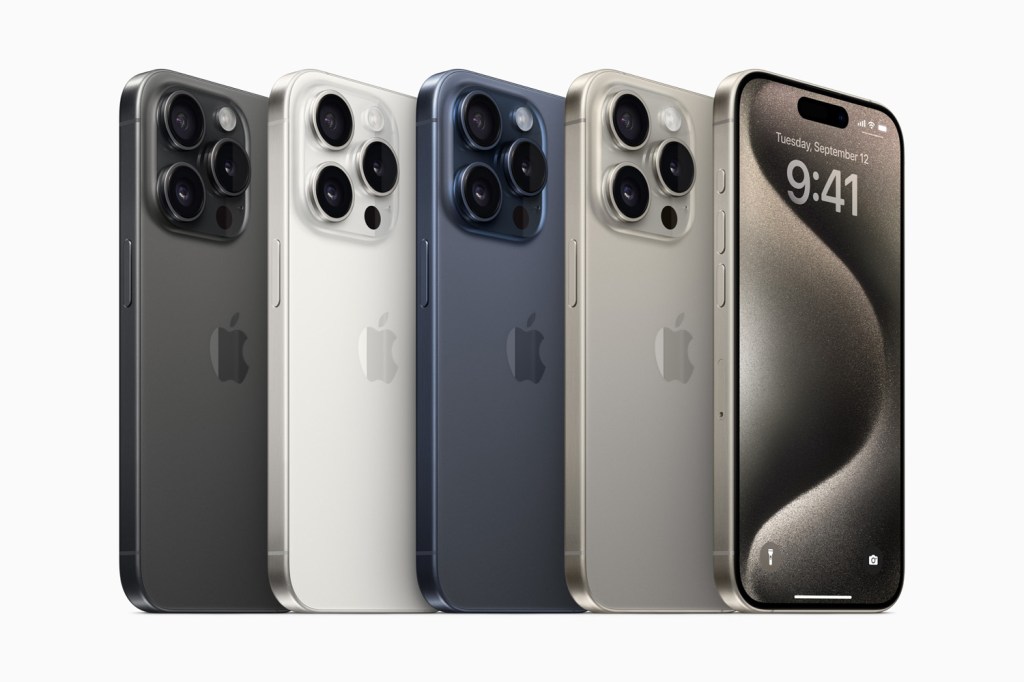 The Action Button….well, let's say I will miss the mute switch because you don't have to get your phone out of your pocket to know it is muted. But I'll get used to it, though mine will always be configured to mute as I often need to switch it. And it's great that the USB-C is speedy on the Pro (up to 10Gbps) with 4K 60fps video output. I'll see how that performs in our full review.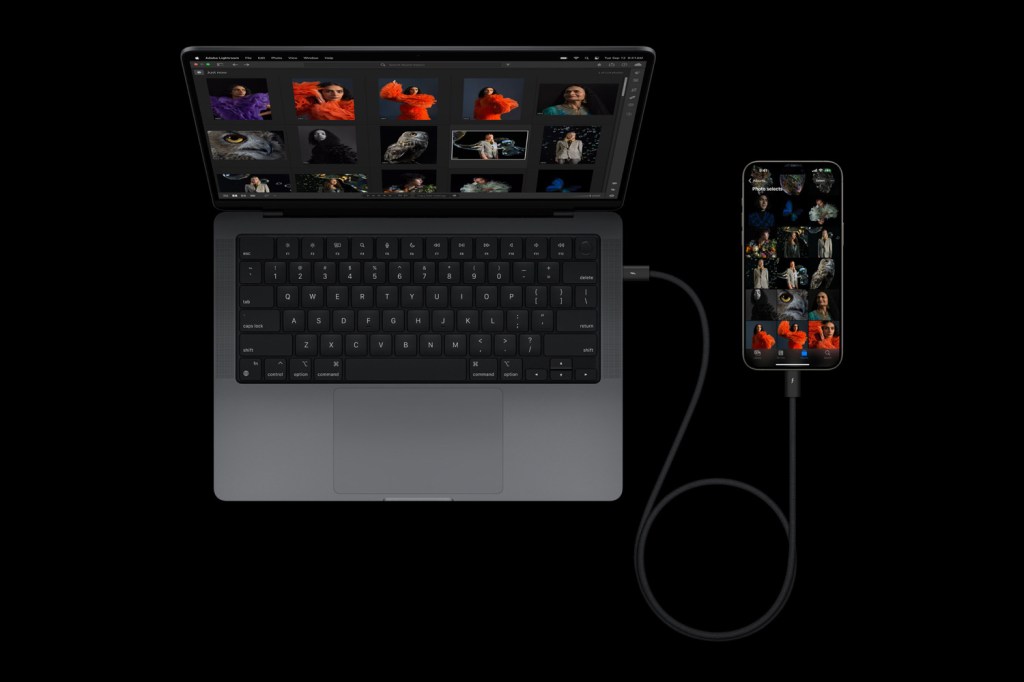 The Pro camera upgrades should be seriously impressive when it comes to review time, too, with the 48 megapixel main camera capable of 24, 28, and 35mm focal length switching. And as for the 5x telephoto with tetraprism design on the Pro Max – well let's just say I'm excited to test that out properly and especially the 120mm focal length, improved stablisation and the 48 megapixel ProRaw shooting.
"It's the most Pro iPhone we've ever created" said Tim Cook. That doesn't really make sense, but I find it hard to disagree.