LG G6 vs Huawei P10: Which is best?
This year's first two Android flagships battle for supremacy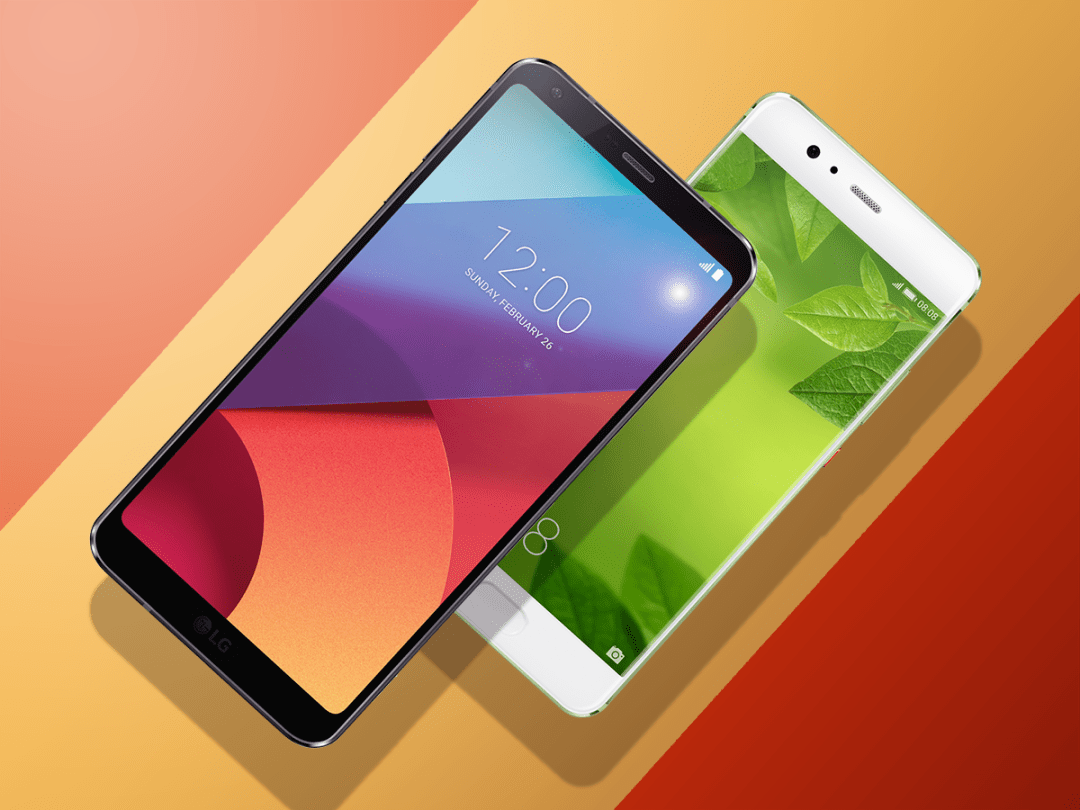 Now might not have been the best time to launch a pretty standard-looking Android flagship phone.
In recent weeks, both the Samsung Galaxy S8 and LG G6 have been revealed to the world, showcasing impressive new approaches for top-tier smartphones. Both have taller-than-usual screens and scrap much of the familiar bezel, all while packing in top-of-the-line tech.
Meanwhile, Huawei just released its P10, and while there's a lot to like about the Nougat-packing phone, it also feels very familiar. But is there enough behind the glass to keep it under consideration by anyone seeking a new fully loaded smartphone?
With our full LG G6 review now locked in, let's see how it compares against the Huawei P10.
Design: Flagship flash
We alluded to this at the top, but it bears repeating: you've seen a phone that looks like the Huawei P10 before, and it's probably Apple's iPhone 7/6s/6 or one of its Android copycats.
Although Huawei earns points for its wide colour selection, including the appealing Pantone-inspired Greenery and Dazzling Blue options, the actual design of the P10 lacks pop. It looks and feels premium enough, but after seeing how other Android makers are pushing boundaries this spring, it's hard to get too enthusiastic here.
The LG G6 is one of those rival phones, and it's a looker alright. All metal and glass, the G6 is a big step up from last year's modular LG G5, and feels sturdy and strong, not to mention about as stylish as it is expensive.
Cutting out most of the bezel gives the G6 an eye-catching front, along with the rounded, taller screen, although Samsung's Galaxy S8 admittedly makes more of a wow-inducing impression. Still, the G6 doesn't look quite like anything else out there today – and it's IP68 water and dust resistant, unlike the P10. This one's a pretty easy win for LG.
Winner: LG G6
Screen: Quad HD + HDR = Yes, please
Another easy win for LG? Yeah, it's the screen – no doubt about it.
LG's 5.7in Quad HD panel is a stunner here in more ways than one. Not only is it super-crisp, colourful, and bright, but the taller 18:9 dimensions (as opposed to 16:9 standard widescreen) give you more screen to wield without making the phone wider.
Even better, this LCD panel has both Dolby Vision HDR and HDR10 support. Yes, on a smartphone! As a result, supported content will deliver deeper contrast between light and dark elements, which can make a massive difference in how a scene will look. We should start seeing Netflix and other video apps updated with HDR content support shortly.
By comparison, the P10's 5.1in panel falls short. It's actually a rather nice screen, with great colours, bountiful brightness, and fine clarity for the size. But it's stuck at 1080p resolution, doesn't have HDR support, and doesn't otherwise set itself apart from the pack. LG's screen does, however.
Winner: LG G6
Camera: Sizzling shootout
One main camera wasn't enough for LG or Huawei, as both companies have outfitted their flagship phones with dual-back-camera setups. But even with that similarity, they function pretty differently.
Last year, the LG G5 did the dual-camera thing, but flubbed the landing by having different megapixel counts between them – so you'd get better results from one than the other. This year, the G6 has two 13-megapixel cameras on the back for better consistency.
What's the difference between those 13MP sensors? One has a 71° standard lens while the other goes wide at 125°. With the latter, you can fit a lot more into a scene, although the wide angle lens lacks optical image stabilisation. In any case, you can get pretty brilliant shots with either lens depending on lighting, and both lock on to subjects and adjust exposure quickly thanks to the phase detection autofocus.
The Huawei P10 also does the dual-camera thing, but does so with a 12MP colour sensor and a 20MP monochromatic one alongside it. Not only does this give you stellar black-and-white shots, but it also enables some handy tricks.
For example, you have variable zoom between 1-2x that doesn't lose obvious detail, plus the second sensor helps provide the Portrait mode, which blurs out the backdrops for DSLR-like results. But even the regular snaps are pretty excellent, with plenty of detail and punchy colours.
Both handle their double-camera setups in different ways, but both are ultimately pretty excellent overall. We don't have a clear winner here.
Winner: Draw
Performance: No slowpokes
Likewise, when it comes to muscle, there's no obvious winner between these handsets. The LG G6 comes with Qualcomm's Snapdragon 821 chip, which is a few months old at this point (it was in the Google Pixel, too) and doesn't match the Exynos 8895/Snapdragon 835 found in the Galaxy S8.
Still, it's one of the fastest smartphone processors on the market today, and with 4GB RAM alongside it, you can bounce between apps with ease, run whatever media you wish, and play high-performance games without a hint of sluggishness. And Android Nougat is super speedy here, even with LG's UX 6.0 skinning.
Flip over to the Huawei P10 and… well, it's still ultra-fast. Huawei's own Kirin 960 processor is inside, and it can keep pace with the better-known chips leading the market today. We found it to be one of the fastest phones we've ever used, and think there might be something to Huawei's claims of machine learning used to improve performance based on your usage.
The P10 also has 4GB RAM and handles Android Nougat with ease, even if the EMUI 5.1 skin isn't quite as attractive as LG's. In any case, both phones are zippy wonders, and neither really stands above the other in that regard.
Winner: Draw
Battery and storage: Ups and downs
There's another similarity between the LG G6 and the Huawei P10, although this one isn't nearly as positive: both devices underwhelmed us somewhat with their battery life.
Still, the LG G6 wins the head-to-head on that one. We thought the large 3300mAh cell in the LG G6 would go a bit deeper than just one full day, but you probably won't last long into the following morning with solid use.
The P10's 3200mAh battery, on the other hand, had us reaching for our charger before the night's end some days. We actually had better battery life results with the Huawei P10 Plus and its meaty 3750mAh pack, but the standard model just fell a bit short.
When it comes to storage, both are expandable with microSD cards – but you'll get double the starting tally on the Huawei P10 with 64GB internal storage over 32GB on the LG G6. LG takes the advantage on battery life, while Huawei wins on storage. We'll call this category another draw.
Winner: Draw
Verdict: The G6 prevails
Both the LG G6 and Huawei P10 do justice to the modern Android flagship, packing in plenty of power, excellent cameras, and Android Nougat. And as you'll see, with three categories ending up with a draw, they're fairly evenly matched when it comes to components.
However, the LG G6 does it with style: it has a flashier, more interesting look, not to mention a much more capable screen. The P10 is perfectly adequate in terms of both design and display, but when you're spending £600 or more on a flagship, humdrum shouldn't cut it. And if you buy a P10 in anything but those Pantone colour picks, it's bound to seem a bit ordinary by comparison.
You will pay about £50 more for the LG G6 over the P10, at a price of £650 compared to £599 for Huawei's base phone, but we think it's just about worth it for a phone that can really grab your attention and deliver one of the best mobile screens around.
Winner: LG G6