Motorola RAZR vs Samsung Galaxy Fold: the weigh-in
How do these two hinged blowers stack up on the spec sheet?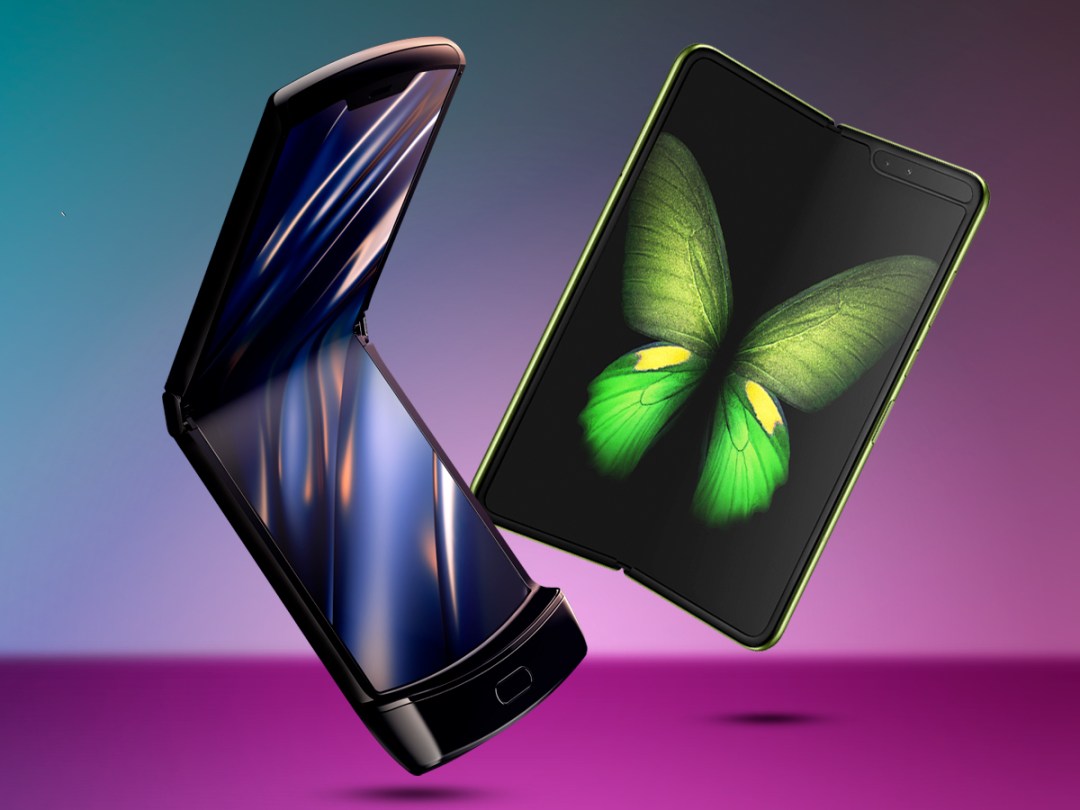 Remember the days when phones didn't all look the same?
Back then we had to have words to describe the different form factors. There were candybars and clamshells and things with full QWERTYs. Nokia even made one shaped like a taco. These days they're all just boring black rectangles.
The invention of the folding screen feels both futuristic and a bit like a throwback, because all of a sudden form factor is a thing again.
Samsung and Motorola have taken opposing approaches to the folding phone. But how do they stack up against each other? It's time for an articulated weigh-in.
Design: Two directions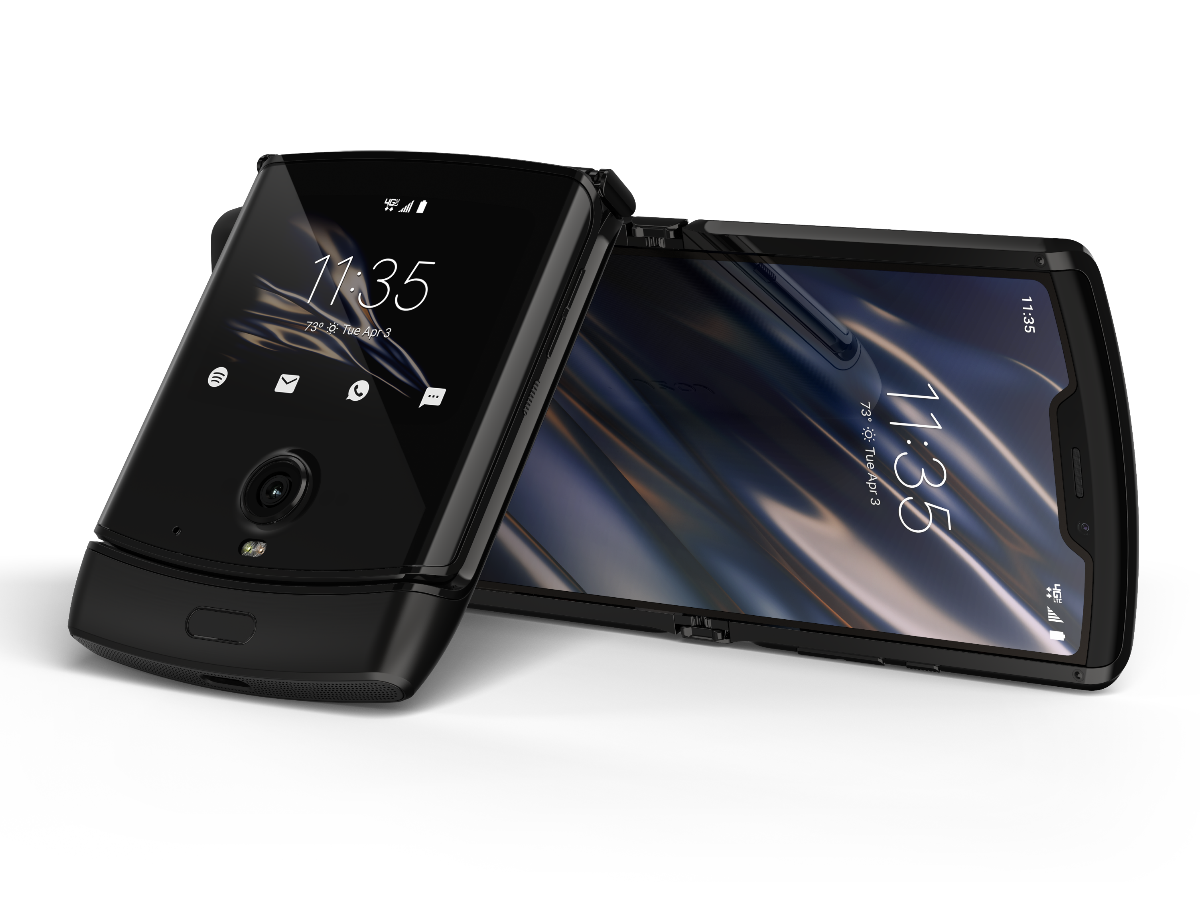 The Samsung Galaxy Fold, er, folds in half down the middle like a book, while the RAZR is an old-skool clamshell with its hinge running across from left to right.
While folding the Samsung in half doesn't actually make it much more pocketable than a normal smartphone, the Moto uses its hinge to turn the 6.2in Flex View screen (about the same size as an iPhone 11) into something far more compact. In fact, when it's folded, the rebooted Moto could easily be mistaken for the original.
When it's opened up, though, the Galaxy Fold transforms from a narrow but chunky slab into a 7.3in whopper that's more like a mini tablet than a phone. People used to call them phablets but we'd rather leave that lexical abomination in the past if it's all the same to you.
Screen: Seeing double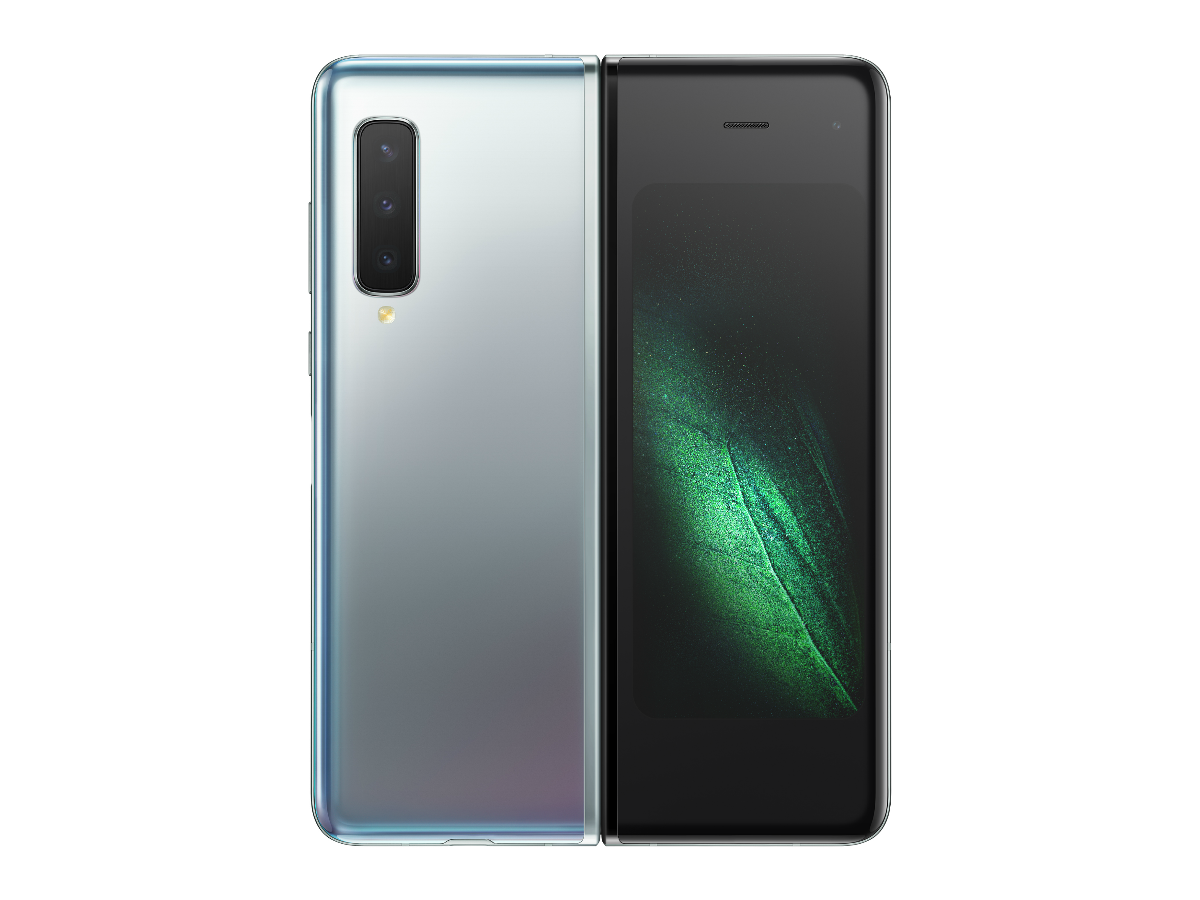 Or should that be screens? As well as their hinged displays, a 6.2in HD pOLED on the Moto and 7.3in QXGA+ AMOLED on the Samsung, both phones have secondary screens for when you don't need the full complement of inches.
The Moto has a 2.7in 600×800 secondary display that's also touch enabled, so it won't just show your notifications it'll also allow you to respond to them without having to flip the phone open, although you'll be restricted to selecting from preset replies. Typing out full messages on that thing would be a nightmare. You can also use it to take photos and control your music.
The Samsung comes with a more capable 4.6in HD+ Super AMOLED screen on the outside, although it's rather tall and skinny – a pretty good reason to unfold it and use all that extra space really.
Camera: Six of one, two of the other
One slightly unwanted throwback with the RAZR is the rather basic camera setup. The camera on the outside is a single 16MP snapper, but it can be used with the secondary screen when the phone is folded up, which could come in handy.
The Galaxy Fold, however, comes with a triple-camera setup on the back like most flagships – a couple of 12MP sensors are joined by a 16MP one. Then there's the 10MP selfie camera for when it's folded up, and the dual 10MP snapper and 8MP depth sensor for when you're using it in tablet mode, taking the total camera count to six (6). Blimey.
Performance and battery: Blunted RAZR
Despite being the newer phone, the RAZR has a less capable Qualcomm processor inside: a Snapdragon 710 compared to the Samsung's Snapdragon 855. It also has only half the amount of RAM, with 6GB instead of 12GB.
That's probably due to the slightly higher demands expected to be lumped on the Samsung's larger screens, which would also explain the significantly bigger battery: 4235mAh for the Fold compared to 2510mAh inside the RAZR, although it does come with 15W TurboPower charging. Both have NFC and charge by USB-C.
Elsewhere the Samsung offers 512GB of storage as standard, although with no option to expand it via Micro SD card that's probably for the best. Moto fans will have to be very careful with how they fill their phones though – the RAZR is similarly lacking in the Micro SD department and only comes with 128GB onboard.
Initial verdict: An unlikely pair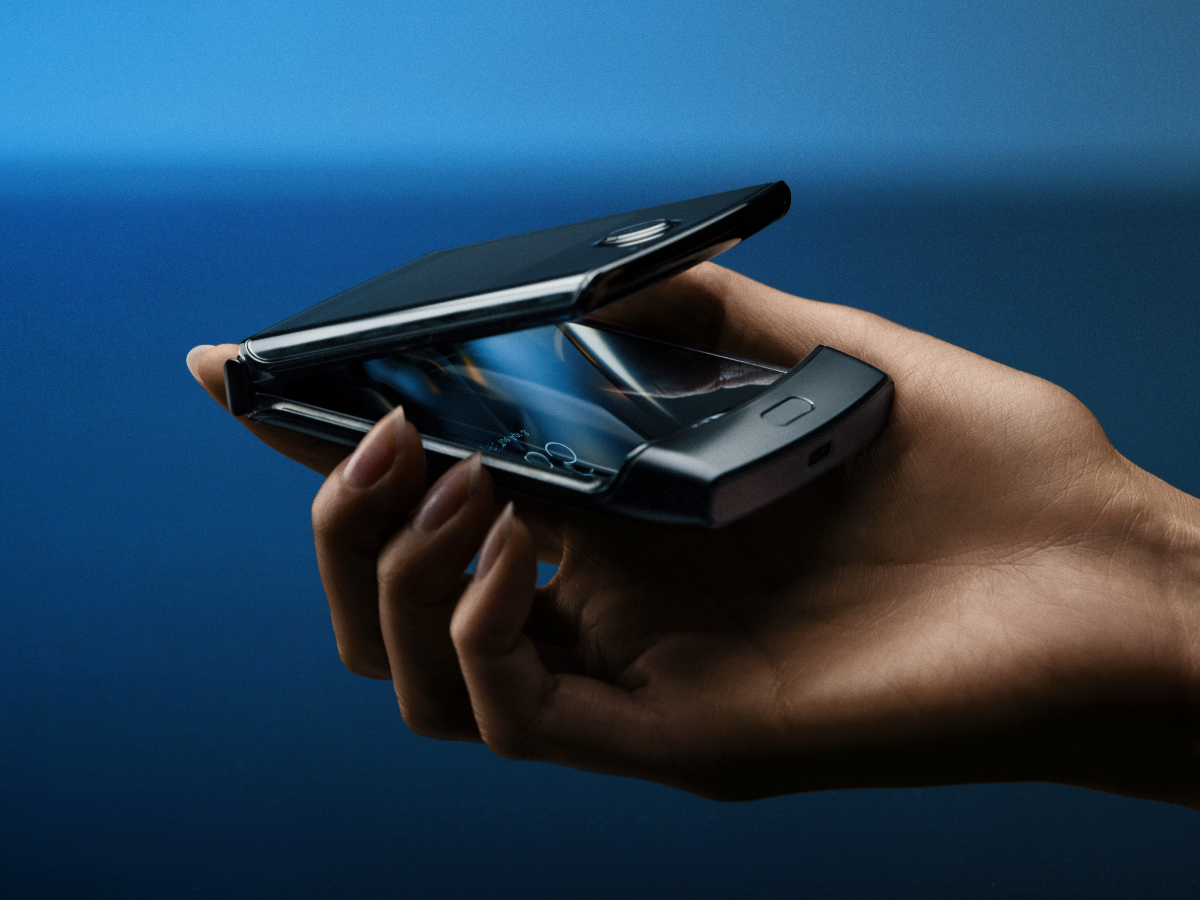 A Galaxy Fold will set you back £1900 in the UK, and while we don't have pricing for the new RAZR yet, a US$1500 price tag in the States suggest something similar when it arrives over here as an EE exclusive.
Yes, that does make it cheaper, but with its lower-res screen, less powerful innards and inferior camera, the RAZR is simply a less capable phone all round.
Despite their similarities, these two phones probably aren't really in direct competition, but the Motorola's design would appear to make more sense to the average person and you shouldn't underestimate the power of nostalgia.