OnePlus 8 vs OnePlus 8 Pro: Which should you buy?
Two phones, a £200 split, and loads of differences
OnePlus just unveiled its latest handsets, and they're the priciest and most premium editions to date.
The OnePlus 8 and OnePlus 8 Pro both pack a number of enhancements over the previous 7T models, but they're also rather different handsets: one has wireless charging and a 120Hz QHD+ screen, while the other is £200 cheaper. (We'll let you figure that one out.)
Some of the differences are more nuanced than that, however, so if you're on the hunt for a new Android handset right about now, then you'll want to know what you're getting into. Here's how the two OnePlus 8 models compare.
OnePlus 8 vs OnePlus 8 Pro: Specs
OnePlus 8
Screen: 6.55in 90Hz 1080p OLED
Rear cam: 48MP main, 16MP ultra-wide, 2MP macro
Front cam: 16MP
Processor: Qualcomm Snapdragon 865
Storage: 128GB/256GB
Wireless charging: No
Water resistance: N/A
Battery: 4,300mAh
Colours: Onyx Black, Glacial Green, Interstellar Glow
Dimensions: 160.2 x 72.9 x 8.0mm, 180g
Price: £599+
OnePlus 8 Pro
Screen: 6.78in 120Hz QHD+ OLED
Rear cam: 48MP main, 48MP ultra-wide, 8MP telephoto, 5MP colour filter lens
Front cam: 16MP
Processor: Qualcomm Snapdragon 865
Storage: 128GB/256GB
Wireless charging: Yes
Water resistance: IP68
Battery: 4,510mAh
Colours: Onyx Black, Glacial Green, Ultramarine Blue
Dimensions: 165.3 x 74.3 x 8.5mm, 199g
Price: £799+
Design: Looks familiar
Unlike the last generation, these phones look pretty identical at a glance. And they also both look a lot like the OnePlus 7T. OnePlus has scrapped the pop-up camera from the last-gen Pro models, which means both OP8 editions have a punch-hole camera cutout in the upper left corner.
There are actually slight differences, however, besides screen size. The OnePlus 8 Pro is a smidge curvier, plus a smidge thicker and heavier. Also, while both phones come in Onyx Black and Glacial Green colours, the OnePlus 8 gets a vibrant Interstellar Glow model while the OnePlus 8 Pro has its own bold Ultramarine Blue option.
Also, while the OnePlus 8 maintains the company's tradition of eschewing IP ratings, the OnePlus 8 Pro actually has one: the same IP68 dust and water resistance seen on most other flagship phones these days. Nice one.
Screen: Refresh, refresh!
If you thought the 90Hz refresh rate on the last OnePlus phones was nice, the OnePlus 8 Pro goes even smoother at 120Hz; the standard OnePlus 8 sticks with 90Hz.
Otherwise, there's a familiar disparity in size and resolution: the OnePlus 8 packs a 6.55in screen at 1080p resolution, while the OnePlus 8 Pro goes larger and crisper at 6.78in and Quad HD+ resolution. Both ought to look quite nice, though.
Camera: Three or four?
You get three cameras on the back of the OnePlus 8 and four on the OnePlus 8 Pro, but surprisingly they don't share any specs.
The OnePlus 8 has a 48-megapixel main sensor flanked by a 16MP ultra-wide lens and a 2MP macro lens. Meanwhile, the OnePlus 8 Pro's 48MP main sensor has larger micron pixels and is joined by a 48MP ultra-wide camera, 8MP telephoto camera, and a 5MP color filter lens.
We have already posted our review of the OnePlus 8 Pro and had this to say about the camera setup: "It is a real, if not mind-blowing, upgrade over last year's model. But now we're looking at an £800-plus phone, the so-so 8-megapixel zoom camera stands out. Not in a good way."
Given that the OnePlus 8 seems to stick with the same camera hardware as the OnePlus 7T, the results should be pretty good (but again, not mind-blowing). And both OnePlus 8 models have the same 16MP front-facing shooter, which we expect will be quite fine.
Performance: The speed you need
Both phones have Qualcomm's Android-leading Snapdragon 865 flagship processor onboard, so there shouldn't be any difference between them. They'll both be blazing fast and capable of handling just about anything, whether you opt for a version with 8GB or 12GB RAM.
Battery and perks: Pro goes wireless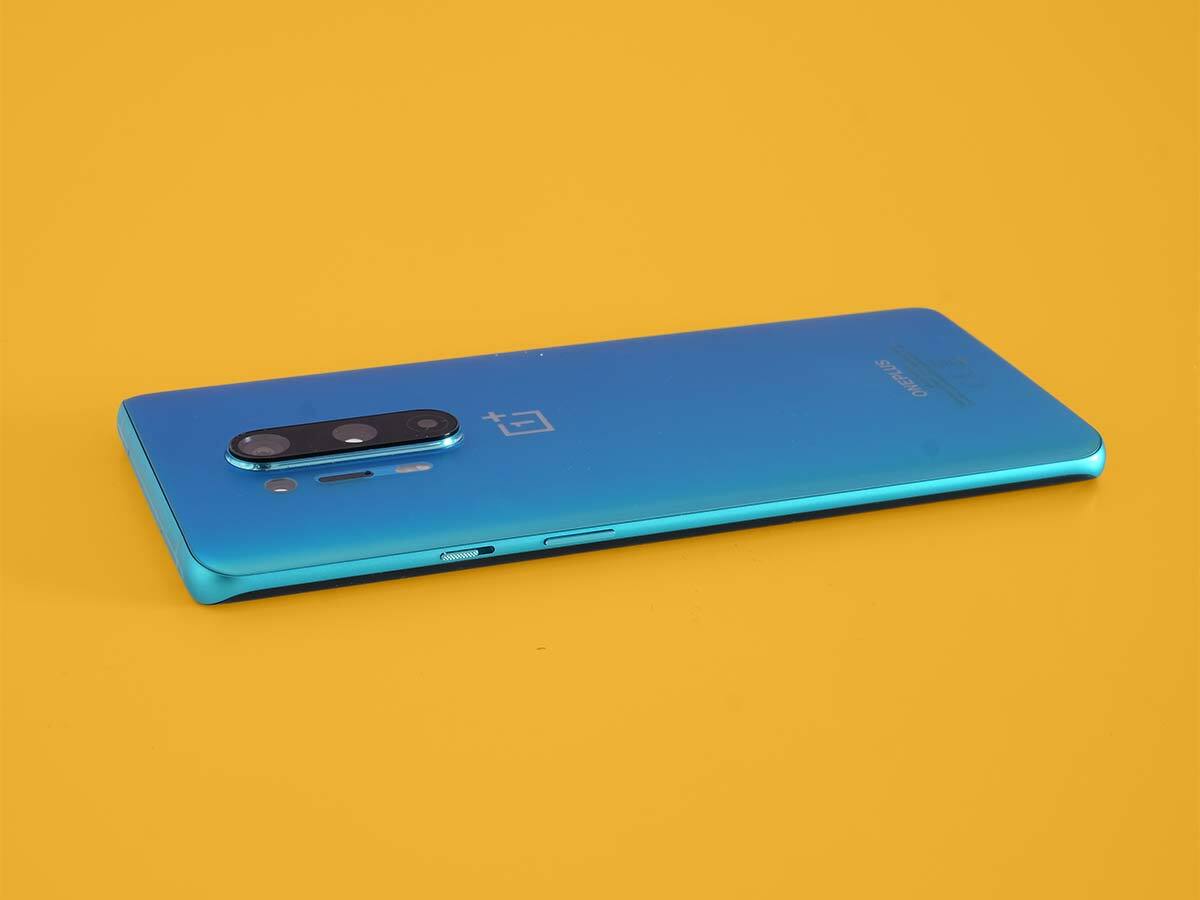 The OnePlus 8 Pro does have a larger battery than the standard model to deal with the larger, higher-res screen – 4,510mAh vs 4,300mAh – but we wonder if the 120Hz setting might bleed it down faster, too.
As mentioned, we already reviewed the Pro model… and found the battery life to be a bit uninspiring. On an average day, we'd end the night with only 10-15% of a charge left, and it was easy to bleed it entirely dry on heavier days.
No matter which phone you choose, you'll be able to top it up quickly. But only one of these has wireless charging: the Pro, of course. It's the first OnePlus to add the feature. Both phones have 30T wired Warp Charge fast charging, but only the OnePlus 8 Pro adds 30W wireless charging into the mix, as well.
Storage-wise, both are available in 128GB and 256GB configurations… still with no option for microSD cards for expandable storage. Both phones also offer 5G compatibility, so you don't have to choose between them based solely on that point.
Initial Verdict: Go Pro? Maybe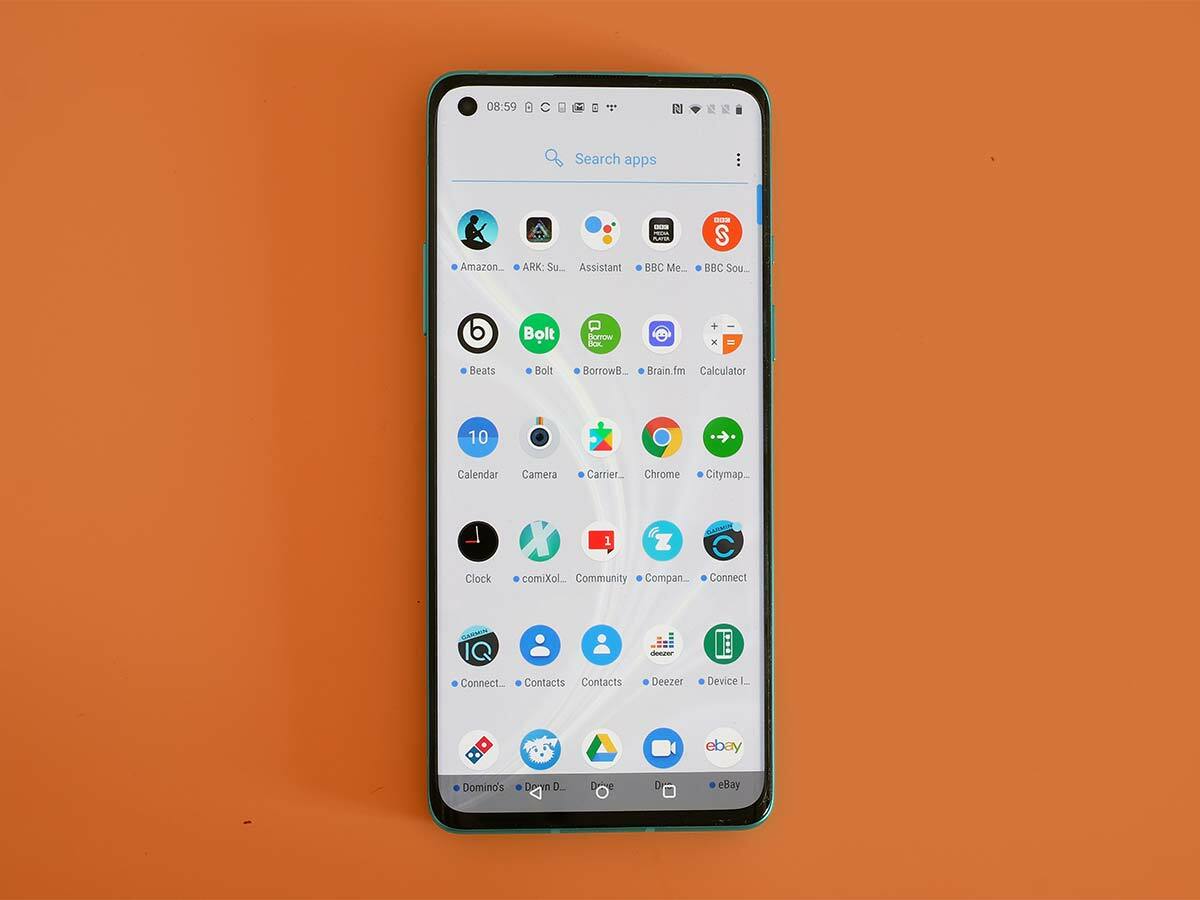 Like last year's phones, both models are pretty appealing – although there are some clear differences between them, and a significant £200 variance in price points.
While pricier than before at £599, the OnePlus 8 is still the "budget flagship" compared to the likes of Samsung and Apple, matching other top-end phones on most fronts while beating them on price. The £799 OnePlus 8 Pro certainly falls into more premium territory, but has the various perks to potentially warrant the investment.
Don't want to drop £800 or more on a flagship phone? The OnePlus 8 should hit just about all of your core needs for a hot new handset. But if you don't mind spending a bit more, then we'd imagine that the Pro model may be worth your while.
Stay tuned: we'll have a OnePlus 8 review posted soon to join our OnePlus 8 Pro appraisal.