Samsung Galaxy Note 8 vs Galaxy Note 7: Which is best?
Is it really a sizable upgrade over last year's disappearing phablet?
Chances are very slim that you currently own a Samsung Galaxy Note 7, despite our glowing five-star review from last year. Why? Because Samsung recalled them all.
While the phone itself was a stunner and worked beautifully during testing, a number of buyers experienced extremely dangerous battery issues that led to fires and small explosions, including injury and damage. So Samsung took them all back and decided to regroup for 2017.
And following the successful Galaxy S8 launch, now we have the Galaxy Note 8 arriving shortly. It clearly follows in the footsteps of the Galaxy S8, and it's likewise an evolution of what we saw with last year's short-lived model.
But how does the Galaxy Note 8 to the phone that some people rocked for a few weeks in 2016? Here's our verdict, now that we've put the Note 8 through our extensive review gauntlet.
Design: Eight is great
The Galaxy Note 7 looked good in a Galaxy S6/S7, 2015-2016 sort of way, but the Galaxy Note 8 is a gorgeous-looking handset for today. The front is almost all screen, with barely any bezel on the top and bottom, and pretty much nothing on the sides.
Yes, it's quite a bit like the Galaxy S8 Plus in profile, but as with last year's device, the screen has sharper curves along either side, giving it more of a boxy look. As we wrote in our Note 8 review, while the S8 is "smooth, soft, and almost pebble-like," the Note 8 feels like "it means business."
And the new Maple Gold is slick, too, alongside Midnight Black. We're eyeing the Deep Sea Blue and Orchid Grey colours, but they're not available in the UK. Shame, that.
The Galaxy Note 7 is still a nice-looking, super-premium handset, but this year's Galaxy aesthetic is so sleek and stunning that we can't help but give the Note 8 the clear win here.
Winner: Samsung Galaxy Note 8
Screen: Extra tall, extra fabulous
Both of these displays are Quad HD, Super AMOLED panels, so it's hard to go wrong either way. But the extra-tall 18.5:9 screen at 6.3in gives you more real estate to play with than last year's 5.7in 16:9 screen, and you really won't feel the extra size in your hand.
Also, it supports mobile HDR for even more striking contrast in streaming media and other content. Look, you won't see a huge difference in performance between the screens in everyday usage, but the Note 8 can hit some new peaks that the Note 7 couldn't.
And, of course, the Note 8 packs more S Pen stylus tricks than its predecessor, including a Live Message feature for doodling on that big, bright screen, plus the ability to translate full sentences on the fly. Again, this category goes for the Note 8.
Winner: Samsung Galaxy Note 8
Camera: Double up?
What's better than one brilliant Galaxy camera? Well, two – obviously. And that's exactly what Samsung has done with the Galaxy Note 8.
While the Galaxy S8 resisted the popular dual-camera trend, the Note 8 goes all-in with a pair of 12-megapixel snappers on the back – and both of them come with optical image stabilisation, too. The main sensor keeps the f/1.7 aperture and dual-pixel autofocus from the Galaxy S8, while the secondary telephoto lens gives you f/2.4 with phase-detect autofocus.
With this doubled-up approach, you can get the familiar portrait mode from the Apple iPhone 7 Plus and Huawei P10 Plus, and you can toggle between 1x and 2x optical-style zoom without losing detail in the process. In other words, perks.
Like the Galaxy S8 before it, the Note 8 has an excellent, nearly best-in-class snapper. And just as the Galaxy S8 had just a small edge over the Galaxy S7, thanks to its added processing tricks, the Note 8 also offers just a slight advantage over the Note 7. It's not massive, but it's noticeable most of the time – and then the dual-camera perks are just the cherry on top.
Winner: Samsung Galaxy Note 8
Performance: Even more power
Well, this one's pretty straightforward. The Galaxy Note 8 comes with top-of-the-line tech, of course, with this year's Exynos 8895 processor powering the beast alongside a hearty 6GB RAM. That's 2GB more than the Galaxy S8, of course.
Last year's Note 7 had the best at the time, naturally: Exynos 8890, which is just a step behind in raw processing power, and 4GB RAM. And it was no slouch at the time.
We can't say whether the difference is all that noticeable, because we don't have a Note 7 in our possession anymore… but the Note 8's chip would take this in benchmarks either way. More is better when it comes to power (as well as, you know, most other things).
Winner: Samsung Galaxy Note 8
Battery and perks: Take a guess!
Is there any chance whatsoever that we'll give the battery category win to the Galaxy Note 7? No, of course not – but it's worth mentioning that the Note 7 had more battery capacity to play with. The Note 8 trims down the tally to 3,300mAh, while the Note 7 had 3,500mAh.
Of course, that was the whole problem: Samsung tried to pack in too large of a battery into too tiny of a space, and the results were disastrous. We understand Samsung's conservative urge here, and thankfully, the Note 8 doesn't disappoint in terms of battery life. It'll give you a full day with occasional-to-solid usage of apps, media, and games, but dial it up with hours of screen usage and you might be reaching for the charger before bedtime.
Both devices offered Gear VR support, but the Note 8 has its own extra perk: the DeX station, which lets you pop the phone into a dock, hook it up to an external monitor alongside a mouse and keyboard, and get a PC-like desktop computing experience pretty much anywhere.
The concept didn't seem fully-baked when we tried it with the Galaxy S8 a few months back, but the Note 8 implementation smooths out app support, allows games, and makes this phone seem even more like a productivity monster. That's a good thing!
And both phones offer microSD support and waterproofing, so those are plusses all around.
Winner: Samsung Galaxy Note 8
Verdict: Note-worthy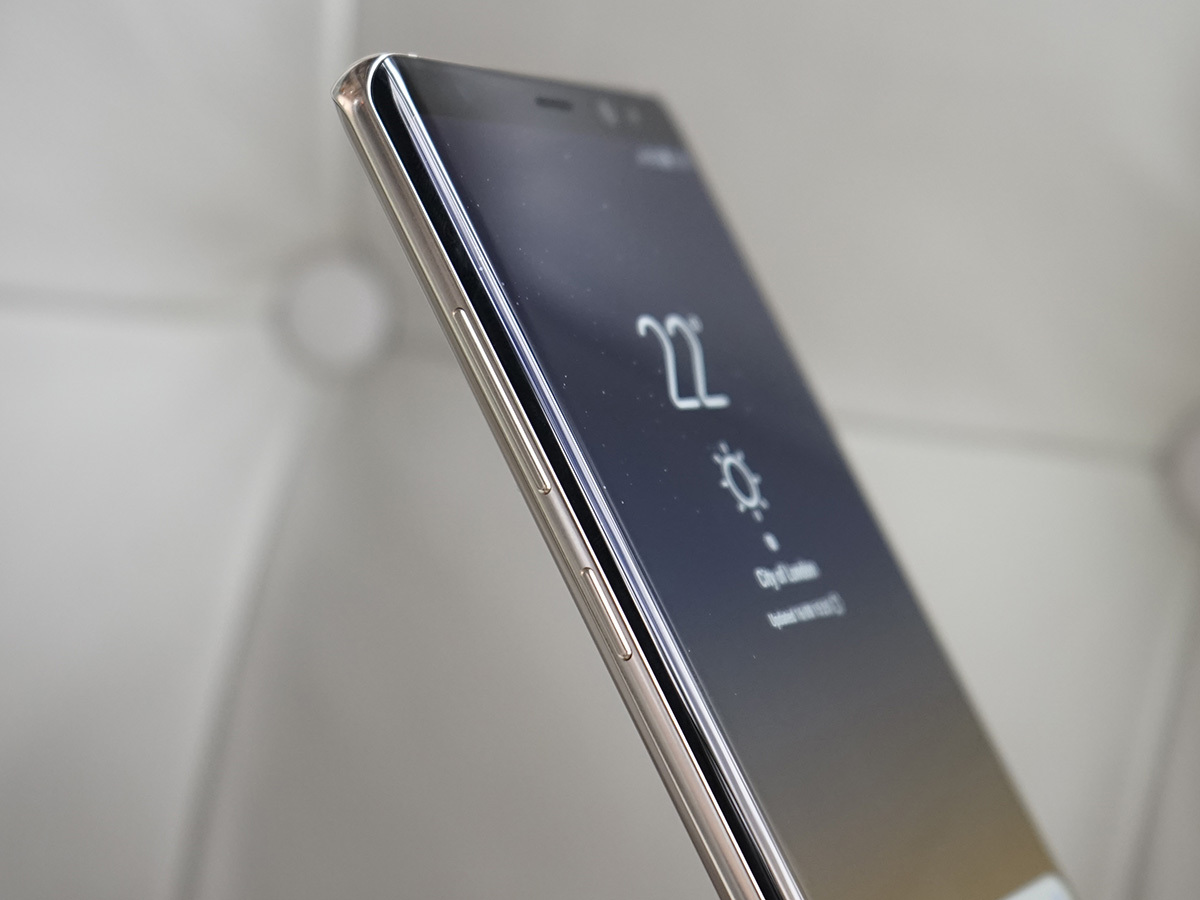 This shouldn't be a surprise: the Note 8 is an upgrade over the Note 7 in every possible way, from the awesome new design to the taller screen, extra processing power, doubled camera setup, and extra perks.
Of course, if the Note 8 doesn't explode in your hands, then it's already won. And that's our expectation, since Samsung can't afford to make this same mistake again. Our review unit certainly passed the initial test, and it didn't get super warm at any point.
If you briefly held the Galaxy Note 7 last year but had it robbed from your grasp by the recall, or you wanted the Note 7 but couldn't snag it in time, then the Note 8 seems worth the arduous wait.
It's an upgrade through and through, even if the £869 asking price – that's £169 more than last year's device – is eye-popping indeed.
Winner: Samsung Galaxy Note 8