Samsung Galaxy S20+ vs Apple iPhone 11 Pro: Which is best?
Got a grand to spend on a new smartphone? Let's compare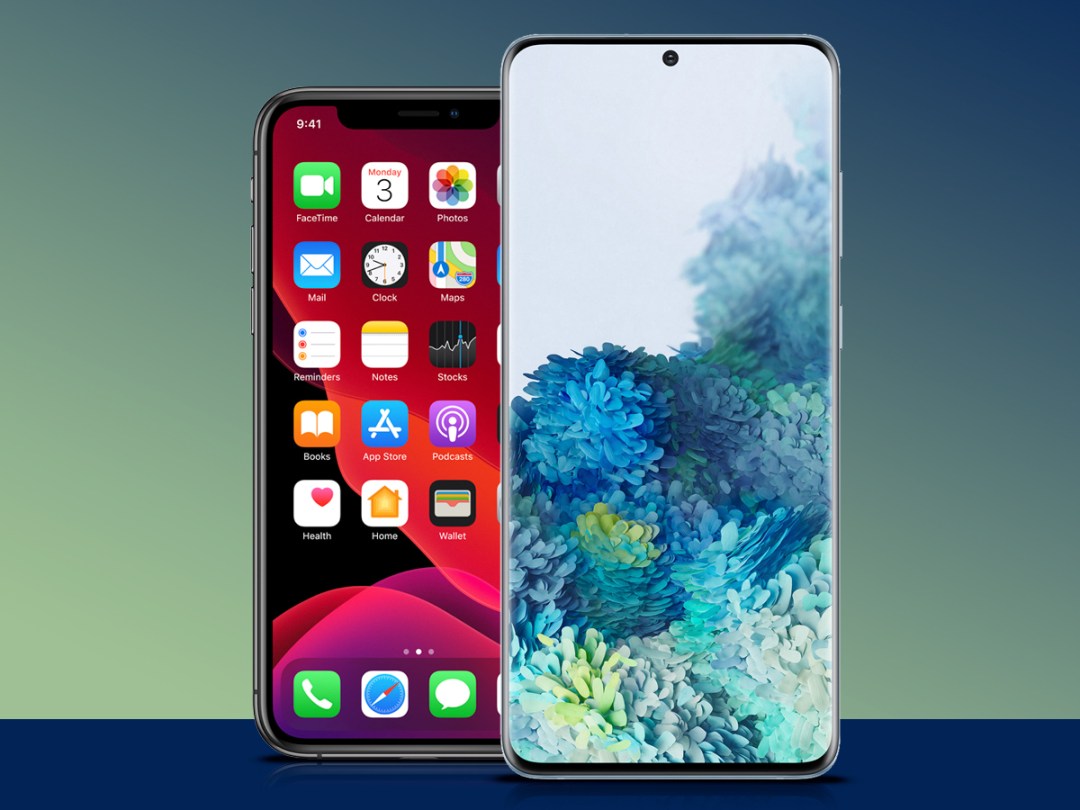 Apple or Samsung? There are loads of other smartphone makers out there, but these two tend to rule the conversation (and our wallets) – and it's Samsung's turn to take the spotlight.
The Korean giant just released the Galaxy S20, which makes some notable enhancements over last year's Galaxy S10 and looks to challenge Apple's iPhone 11 line for your cash. We see the Galaxy S20+ as the rival for the iPhone 11 Pro, given that the standard Galaxy S20's match is the core iPhone 11.
Which is the better buy? Here's what we think, now that we've posted our Galaxy S20+ review.
Shop the best deals for
Samsung Galaxy S20 Plus | Apple iPhone 11 Pro
Design: Glass and gloss
Both of these phones are high-end glass sandwiches, but they approach the modern flagship approach in notably different ways.
They're both mostly screen on the front, but Apple opts for the fat notch at the top of the screen, while Samsung decided to poke a hole at the top of the screen for its selfie camera. Samsung's screen is also lightly curved (less than in the past), while Apple's stays flat.
On the back, you get a large camera module in the upper left: it's a rounded square with three big "eyes" on the iPhone, and more rectangular on the Galaxy S20+. Apple opts for stainless steel for its frame, while Samsung sticks to aluminium. Both designs are appealing, and neither went for particularly flashy colours on these models. We'd call it a draw.
Verdict: Draw
Screen: Couple beauties
Apple's OLED screen looks great at 5.8in and 2436×1125, but Samsung's Dynamic AMOLED 2X screen is both larger and crisper at a whopping 6.7in and QHD+ resolution.
That's a pretty significant size difference, and bigger isn't always better if you find the phone too large to comfortably use. That's your call. If you love a large phone, though, Apple's iPhone 11 Pro Max comes close to the Galaxy S20+ at 6.5in.
Verdict: Samsung Galaxy S20+
Camera: Sharp shooters
Although the iPhone 11 Pro doesn't have the kind of stunning zoom capabilities found on the Huawei P30 Pro, we'd argue that it's the best all-around camera system found on a smartphone today.
We gave it a glowing review, pointing out the crisper images and dynamic range that matches DSLR cameras in some instances, as well as an excellent portrait mode, a stunning night mode, and "epic" video shooting. This triple-camera setup is truly fabulous. And the iPhone 11 Pro also has the TrueDepth camera system on the front to enable Face ID security and Animoji.
Samsung's flagship cameras have long been good, but not the best in recent years. This one has 12-megapixel wide-angle and ultra-wide-angle cameras, along with a 64MP telephoto camera and a DepthVison camera. The results are mostly excellent, but Samsung's processing can be a bit too heavy-handed and its night mode isn't as consistently sharp. That said, 8K video recording is pretty fantastic if you need super-high-res footage.
Verdict: Apple iPhone 11 Pro
Performance: Power players
Apple's smartphone chips have been the fastest on the market in recent years, routinely coming ahead of the Android competition. Currently, Apple's A13 Bionic chip in the iPhone 11 Pro leads the pack.
Samsung is using its new Exynos 990 chip in Europe and the Qualcomm Snapdragon 865 chip in North America and elsewhere. Both chips are super snappy and powerful, but the A13 definitely leads the Exynos 990 in benchmarks.
Verdict: Apple iPhone 11 Pro
Battery and perks: Samsung packs perks
The 4,500mAh battery pack of the Samsung Galaxy S20+ is nearly 50% larger than the 3,046mAh cell in the iPhone 11 Pro, and we'd say it gives you a bit extra uptime on a consistent basis. The iPhone 11 Pro is built for a strong day, while the Galaxy S20+ could potentially go longer.
Both phones offer wireless charging, while Samsung has the added advantage of reverse wireless charging – that is, the ability to top up another wirelessly rechargeable device on the back.
Storage wise, you'll get twice the starting tally on the Galaxy S20+: that's 128GB vs. 64GB on the iPhone 11 Pro. Apple also offers 256GB and 512GB models for extra cash, while Samsung's also comes in 512GB. On top of that, Samsung's phone storage can be expanded out with microSD cards up to 1TB.
Want 5G speeds? You won't find them on any iPhone today, although you will find it in the Galaxy S20+.
Verdict: Samsung Galaxy S20+
Verdict: It's incredibly close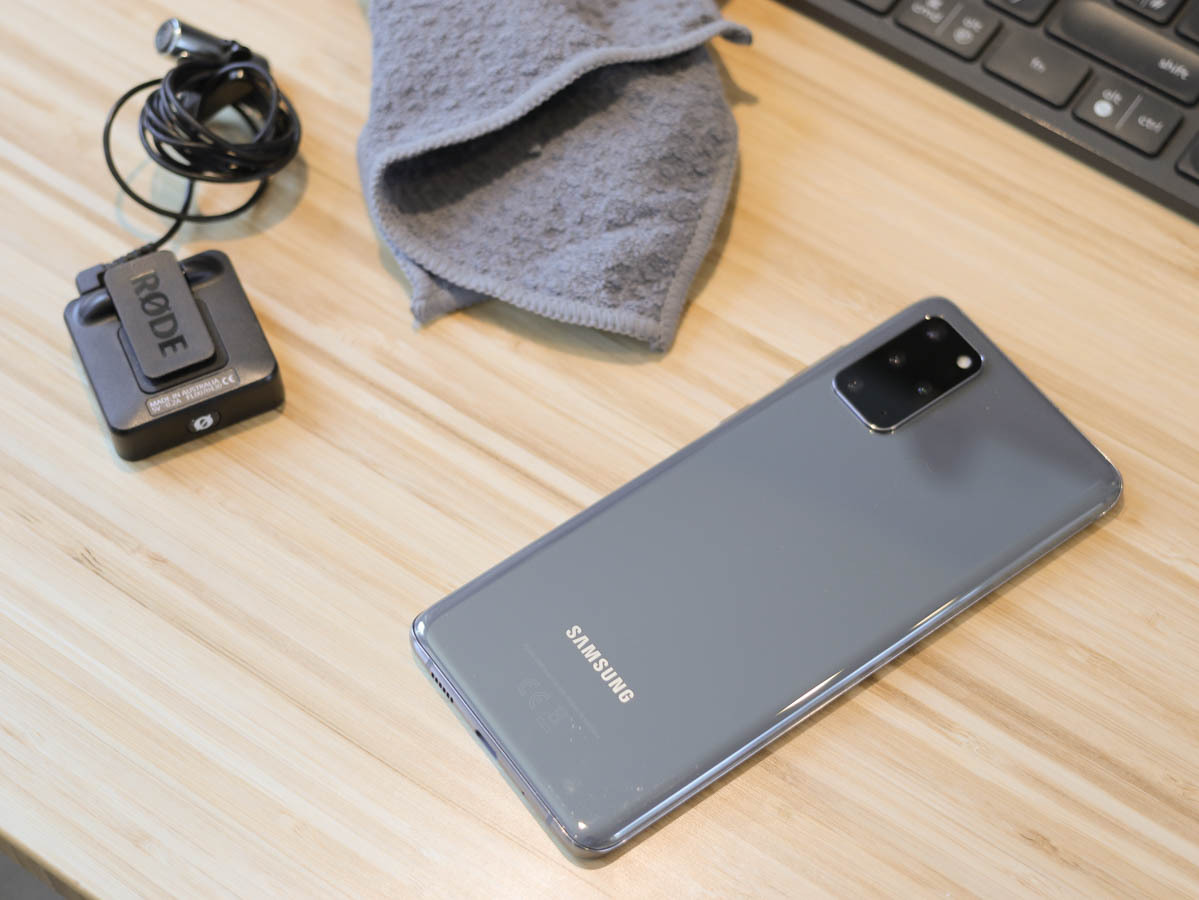 This is a tough one. We already love the iPhone 11 Pro – it's an excellent, high-end handset that has a great screen, brilliant cameras, and a fantastic operating system with the best mobile app selection around. It's also incredibly pricey, starting at a staggering £1,049.
The Galaxy S20+ comes in right around that price too, at £999. As is Samsung's usual mantra, it packs in a lot of premium perks – whether it's the higher-res screen, extended battery life, or doubled (and further expandable) storage. Apple's head-to-head victories are comparatively minor, with a slightly better camera setup and a smidge more processing power.
If you're already an Apple or Samsung aficionado, then you probably know your decision. But if you're not already swayed in either direction, we'd say the Galaxy S20+ makes it feel like you're getting more for your cash. You really can't go wrong either way, however.
Winner: Samsung Galaxy S20+
Shop the best deals for