Samsung Galaxy S6 vs Apple iPhone 6: which is better?
Samsung's seriously improved flagship against Apple's current favourite. The reviews are in: so which takes the title?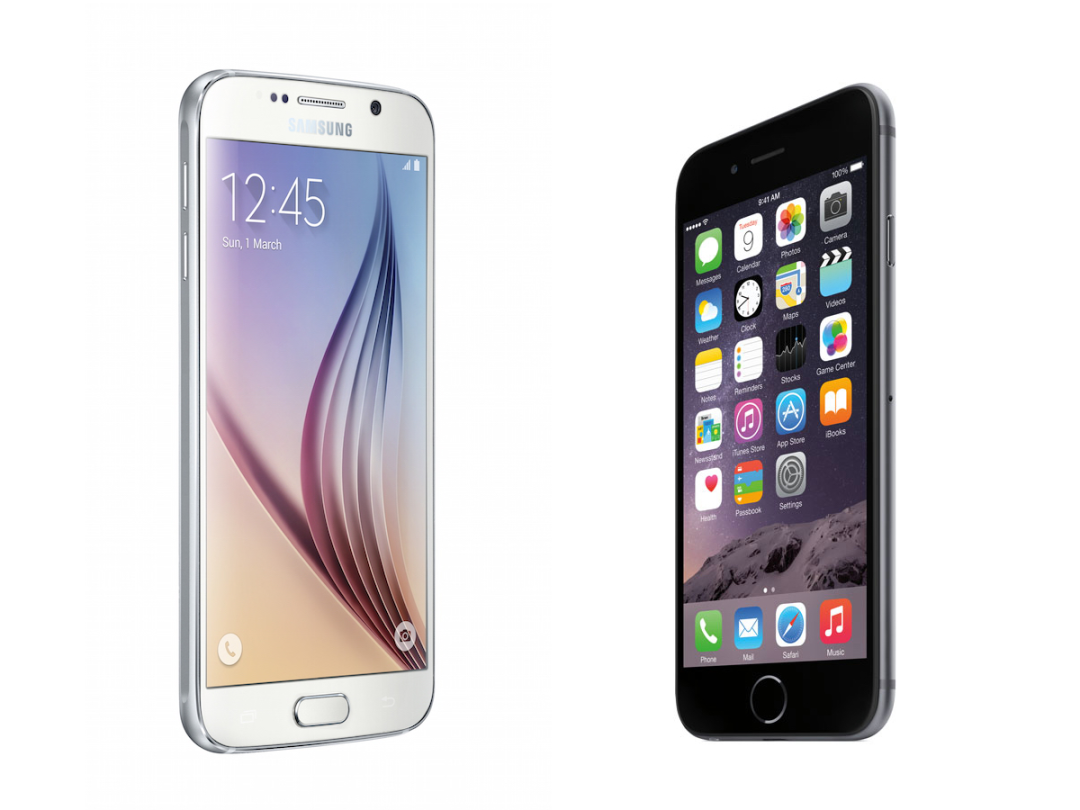 The Samsung Galaxy S6 is a stunner: metal! Glass! And it finally feels premium enough to justify its price tag.
That's all well and good, but the Apple comparisons haven't faded – probably because the S6 looks a whole lot like the iPhone 6. Still, we'll call it two steps forward and one step back for Samsung.
Now that we've spent some time with both handsets, it's time to pit them against each other in a duel. They're both five-star phones, but which is the ultimate winner? Let's find out.
Build and design: Awfully familiar
Cheers to Samsung for finally listening to… well, seemingly everyone.
Critics and consumers alike had tired of the heavy reliance on materials like plastic and faux leather while competitors turned to flashier, premium-feeling flagships.
The Galaxy S6 shows that Samsung very clearly got the memo, as it and sister device the Galaxy S6 Edge are the company's best-looking and most premium-feeling phones to date.
The S6 has sleeker styling than the S5, and more importantly, better materials, thanks to the metal frame and glass backing. There may be a very slight hint of boxiness about it, but it feels great in the hand.
You could argue that nearly every Galaxy phone has owed a debt of influence to the iPhone to some extent, and that's true again here: the Galaxy S6 seems like it could only exist in a post-iPhone 6 world.
There are clear similarities with the framing, the rubberised lines that help with reception, and some hardware elements. Even the silhouettes are similar, despite the S6 being quite a bit larger.
The iPhone 6 holds its own though; it's a beautifully built bit of kit that feels amazing to hold. The Galaxy S6 may be the best looking Galaxy phone to date but we can't help but give Apple's handset the slight nod. Besides, the standard S6 isn't even the most stunning phone Samsung announced this year – the S6 Edge takes that honor.
Winner: iPhone 6
Screen: 2K tops Retina
Let's be honest: this one isn't even that close. The iPhone 6 has a great display: impeccable colour replication, great contrast, and sharp Retina graphics. If you've only ever used Apple devices, chances are you'll be plenty pleased with its 4.7in, 1334×750 display, which comes in a bit above 720p for crispness of 326ppi.
The iPhone 6's display is fine for day to day use, but the Galaxy S5's 1080p screen was better a year ago and, now that the S6 has been bumped up to 2K resolution, it feels like Samsung is in another league entirely with its display.
Maintaining the 5.1in frame of the previous device, the Galaxy S6 pumps out a resolution of 2560×1440, which comes out to 572ppi. That's incredibly crisp, and it makes every task – from flipping through menus to running high-end games – an absolute treat.
And the specs don't tell the whole tale: don't forget that it's another Super AMOLED screen, which means it provides fantastic colours (including deep blacks) and serious brightness, with multiple display settings to adapt to all types of content. It's quite simply one of the best smartphone screens around.
Winner: Samsung Galaxy S6
Camera: Can't Trust Specs Alone
On paper, you might think the S6 takes this one easy: its 16MP sensor far outdoing the iPhone's 8MP effort. But there's more to this fight than megapixels.
Once you get your hands on the device, the iPhone 6's camera is a joy to use: it takes excellent shots in most scenarios, thanks to impeccable image processing software, speedy autofocus, and large pixels that turn out shots better than the figures suggest.
But Samsung's got one heck of a camera on the Galaxy S6. It has two major enhancements over the S5: optical image stabilisation and a wider aperture. It's a fantastic camera. Not only is it fast and easy to use, but the shots it turns out are among the best we've seen from a phone camera.
With the aperture at f1.9 (vs. f2.2 on the S5), it pulls in more light and leaves you with really excellent low-light shots, something phone cameras have long struggled to do.
Make no mistake: this is one of the best phone cameras ever.
Winner: Samsung Galaxy S6
Power and Storage: A Galaxy Apart?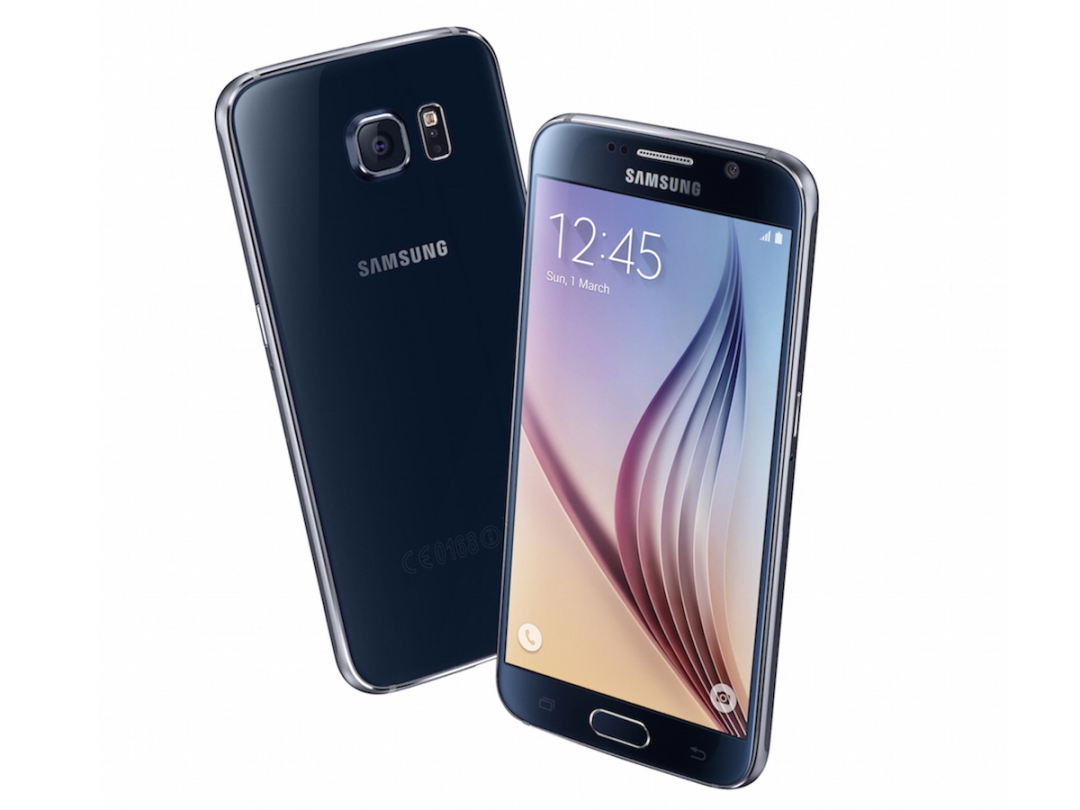 Shunning Snapdragon processors in favor of its own tech, Samsung has the Galaxy S6 running a 64-bit Exynos chip, manufactured using a 14nm process. Add in 3GB RAM – itself notable for being the ultra-speedy LPDDR4 type – and it should come as no surprise that this phone flies.
With Geekbench 3 scores that out-do some laptops, this is the most powerful phone processor we've tried. All that and it manages to keep its cool, too.
The iPhone 6 has its own 64-bit processor, Apple's own A8 running at 1.4Ghz; but even with just 1GB RAM within, it's similarly a speed demon. It feels as fast as the iPhone 5S while carrying out heftier tasks and managing more pixels in the background. Chalk that up to iOS 8, which is held in higher esteem than any TouchWiz-drenched version of Android in the past. Granted, there's a lot less TouchWiz bloat on the S6 with Lollipop, but we'd still prefer pure Android here.
With the slim new design, the Galaxy S6's battery took a trim: down to 2550mAh from 2800mAh on the S5. But that doesn't mean you'll be charging it up more – quite the contrary. Thanks to a more efficient set of innards, we easily got a day and a half of use out of one charge – and when we did need to juice up, it didn't take long. Around 70% power from half an hour of charging: not too shabby.
The iPhone 6 battery comes in at just 1810mAh, which will get you just over a full day of average use, but it's not anything special considering the Android competition. Heavy users know this well. It may be the longest-lasting iPhone battery yet, but there's no wireless charging built into the device nor any form of fast charging.
When it comes to storage, the Galaxy S6's refreshed design has finally killed microSD expansion support, which is a shame. The Galaxy S6 starts with double the storage of the iPhone 6, however – 32GB vs 16GB – while the pricier models offer the same unformatted tally on both (64GB or 128GB). While the newly missing microSD support remains disappointing (the iPhone's never had it, of course), the S6 still has the edge here.
Winner: Samsung Galaxy S6
OS: Oh, hello TouchWiz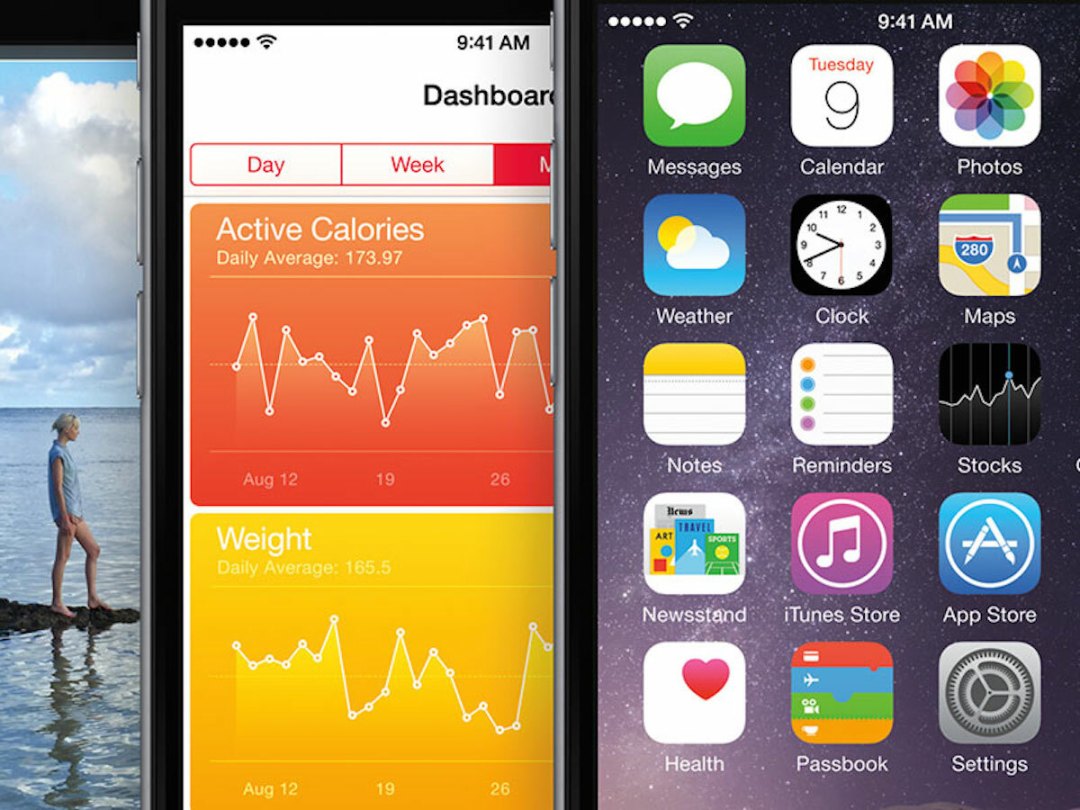 We're not the biggest fans of Samsung's TouchWiz UI, which proved incredibly bloated on the Galaxy S5 thanks to an overwhelming amount of features that few users would ever really need. It's an unnecessary layer atop Android, and that seems doubly true now with 5.0 Lollipop, which is the most attractive and useful that Google's operating system has ever been.
That said: TouchWiz atop Lollipop is streamlined on the Galaxy S6 and leaves a much more organic-feeling OS than before. That means less junk installed by default, fewer redundant prompts when navigating menus, and less slowdown along the way. The skin's worst crime is muddying up Lollipop's great Material Design aesthetic with lacklustre themes.
Comparatively, iOS 8 remains gorgeous and speedy on the iPhone 6. No, Apple's OS still isn't the most open platform out there (duh), despite recent advances, and it's not as refined as it could be. However it's not only a perfect fit for the hardware, but also a superb, reliable, and incredibly user-friendly system. Plus it plays nice with the latest Mac OS (Yosemite) making it easier to integrate your various Apple hardware.
There may be room for improvement on iOS, but it still beats TouchWiz.
Winner: iPhone 6
Verdict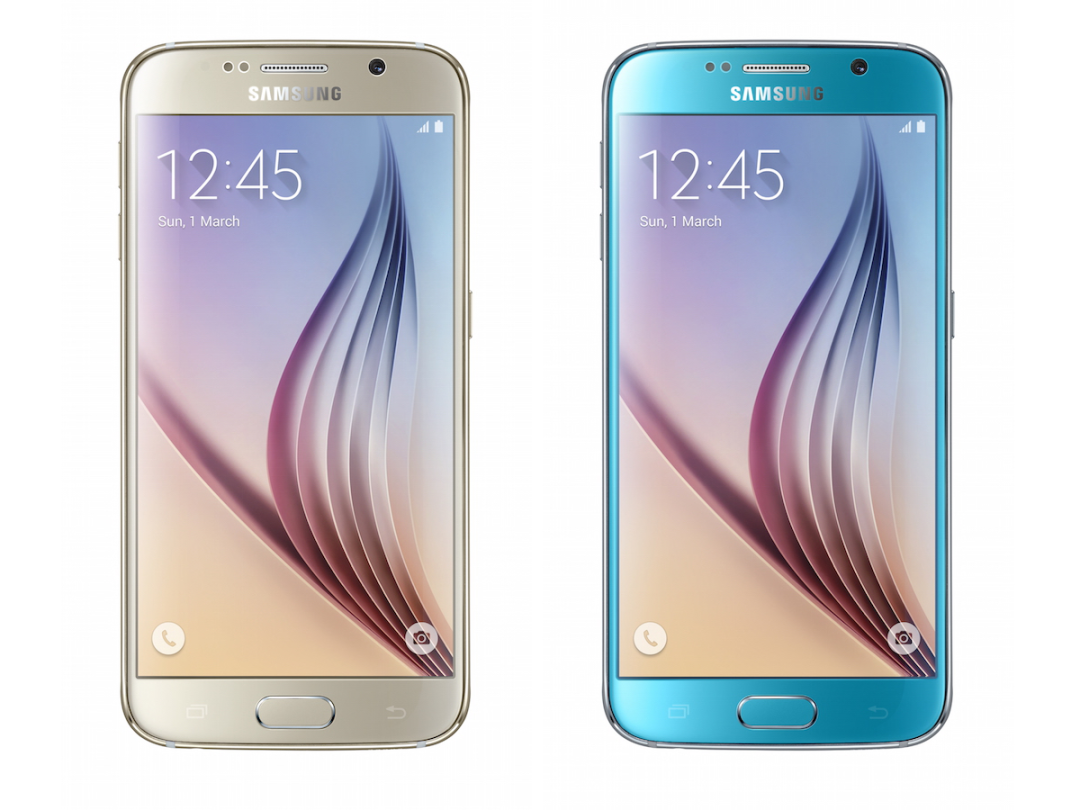 The Samsung Galaxy S6 has about six months on the iPhone 6, not to mention the huge advantage of learning from the iPhone 6's successes and oversights – something Samsung clearly took advantage of, if the design is any indication.
There are a lot of things the S6 seems to do very well: the build is the best the core series has ever offered, the screen is fantastic, and the camera a stunner. You lose the option for removable storage but the end result is a much stronger and more premium-feeling handset.
The iPhone 6 still manages to deliver one of the most complete smartphone experiences though – brilliant build, harmonious marriage of hardware and software and great performance in most areas.
It's the best iPhone ever, but the S6 is a king among smartphones.
Winner: Samsung Galaxy S6