Samsung Galaxy Z Fold 5 vs Fold 4: what's the difference?
One's newer - but is it better?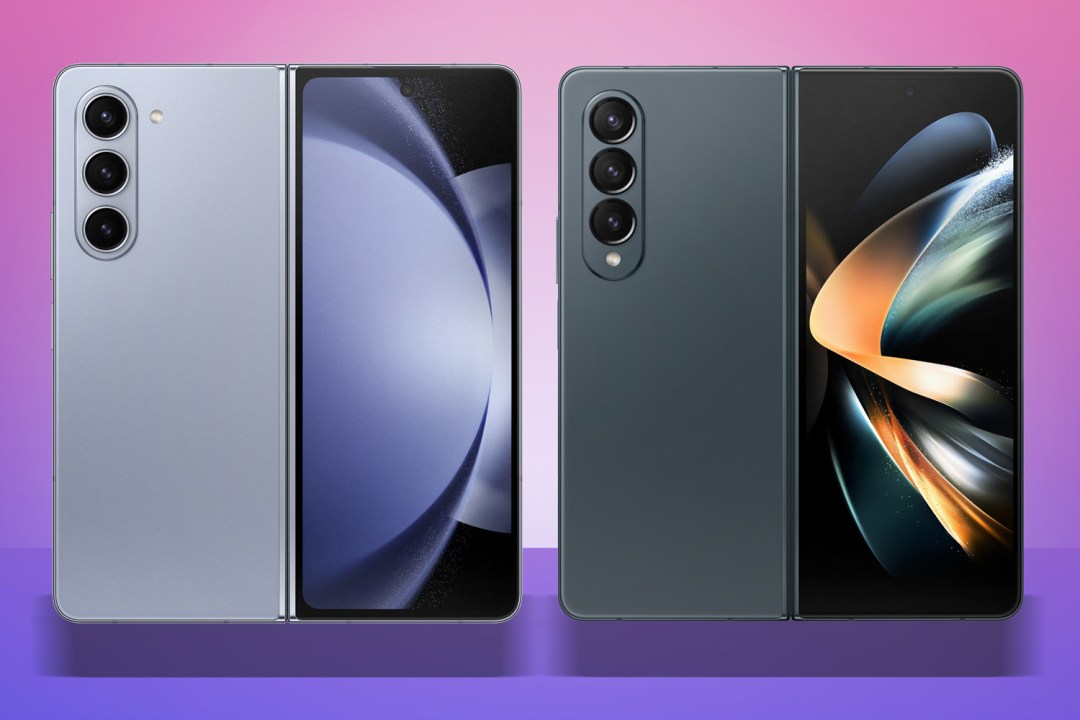 Samsung wants the newly-revealed Galaxy Z Fold 5 to become the best folding phone on the market, which will be no easy feat when it already set the bar so high with last year's Z Fold 4. That phone wasn't perfect, but it was our favourite foldable to date, thanks to effortless multitasking, plenty of power and a capable set of cameras.
This new generation addresses some of the Fold 4's design shortcomings, steps up on CPU and improves things on the photography front. We've not had much time to test the Galaxy Z Fold 5, so aren't ready to give a final verdict just yet, but have detailed how the pair stack up below – and highlight what could make one the obvious choice over the other.
Design & build: goodbye gap
The biggest generational upgrade is how the Z Fold 5 now folds shut completely, with no visible gap between the two halves of the phone. The Z Fold 4's hinge design left a bit of space, which meant a shallower bend (helpful for hiding the inner screen's crease) but let dust and dirt collect while the phone sat in your pocket. The Z Fold 5 looks far slicker as a result. It's also slightly skinnier when folded now, so won't bulge out of your pocket quite as prominently as the outgoing model.
In most other respects, there's little to separate the two phones. Both have frames made from aluminium, can be snapped up in a selection of colours, and are IPX8 water resistant. Icy Blue is exclusive to the Z Fold 5, which replaces Emerald Green on the Z Fold 4. Both have side-mounted fingerprint sensors, and both have a trio of cameras at the rear contained in an oval-shaped bump. The camera flash has moved slightly, but that's pretty much the only other visual difference.
It won't be immediately obvious that those with a Z Fold 4 are rocking last year's model, but the Z Fold 5 is a definite step forward.
Screens: still skinny
Being one of the first out the gate with a book-style foldable, Samsung set the trend for skinny outer displays. The Z Fold 4 had one, and so does the Z Fold 5. At 6.2in with a 23.1:9 ratio, both phones are exceptionally tall, while also being wider than previous-gen models. Each has a 2316×904 resolution AMOLED with 120Hz refresh rate, and is protected by Corning Gorilla Glass: Victus+ on the Fold 4, and Victus 2 on the Fold 5. The latter is more scratch resistant.
On the inside, both phones have a 7.6in flexible OLED panel with a 2176×1812 resolution, 120Hz refresh rate and support for HDR10+ content. The bezels are a tiny bit slimmer on the Z Fold 5, but there's very little in it. The crease should also be a little less noticeable thanks to that redesigned hinge, although it's still easy to spot at certain angles.
Brightness is where the two phones show any major differences. The Z Fold 4 can deliver a peak 1200 nits (or 1000 nits in High Brightness Mode), but the Z Fold 5 goes even further with a 1750 nits peak and 1200 nits HBM. That'll make it easier to see outdoors, and give a lot more impact to HDR videos.
Cameras: three of a kind
Both the Z Fold 5 and Z Fold 4 have three rear cameras: a 50MP main snapper, a 12MP ultrawide and a 10MP telephoto good for 3x optical zoom. There's also a 10MP punch-hole camera on the outer display, and a 4MP webcam hidden underneath the inner display. There have been no major hardware changes between generations.
The biggest differences will be on the software side, with Samsung claiming improvements to low-light stills and videos thanks to some streamlined image processing. It's unclear right now if those improvements will be pushed out to the Z Fold 4 in an update, or if they'll be exclusive to the Z Fold 5.
Either way, both phones should be capable of consistently great snaps. They may not be as good as the very best traditional phones, but they're among the best you'll find on a foldable.
Performance & battery: generational jump
The Z Fold 5 lands with Qualcomm's latest and greatest mobile silicon, the Snapdragon 8 Gen 2. It's power powerful and more efficient than the previous generation, has more GPU muscle, and is custom-tuned for Samsung devices to deliver even more oomph than the versions found in other manufacturer's phones. Samsung has paired it with either 12GB or 16GB of RAM, and your choice of 256GB, 512GB or 1TB of storage.
It's running the latest version of Samsung's OneUI interface, sitting on top of Android 13. As usual, there's lots of useful custom features to take advantage of the large inner screen, including a taskbar for quickly launching apps and four-app multitasking.
The Z Fold 4 has a Snapdragon 8+ Gen 1 at its heart, paired to 12GB of RAM and 256GB/512GB/1TB of storage, depending on the model. It won't be as zippy as the Z Fold 5, but should still feel perfectly responsive for a while yet – as you'd expect from any flagship phone that's only just reached its first birthday. Samsung is also one of the better brands at updating its older handsets, so you should expect to get many of the Z Fold 5's new features a few months down the line.
Both phones have a 4400mAh battery with 25W wired, 15W wireless, 4.5W reverse wireless charging. The Z Fold 5 should last a little longer between top-ups thanks to a more efficient CPU, but there's unlikely to be a lot in it.
Galaxy Z Fold 5 vs Fold 4 verdict: which should you choose?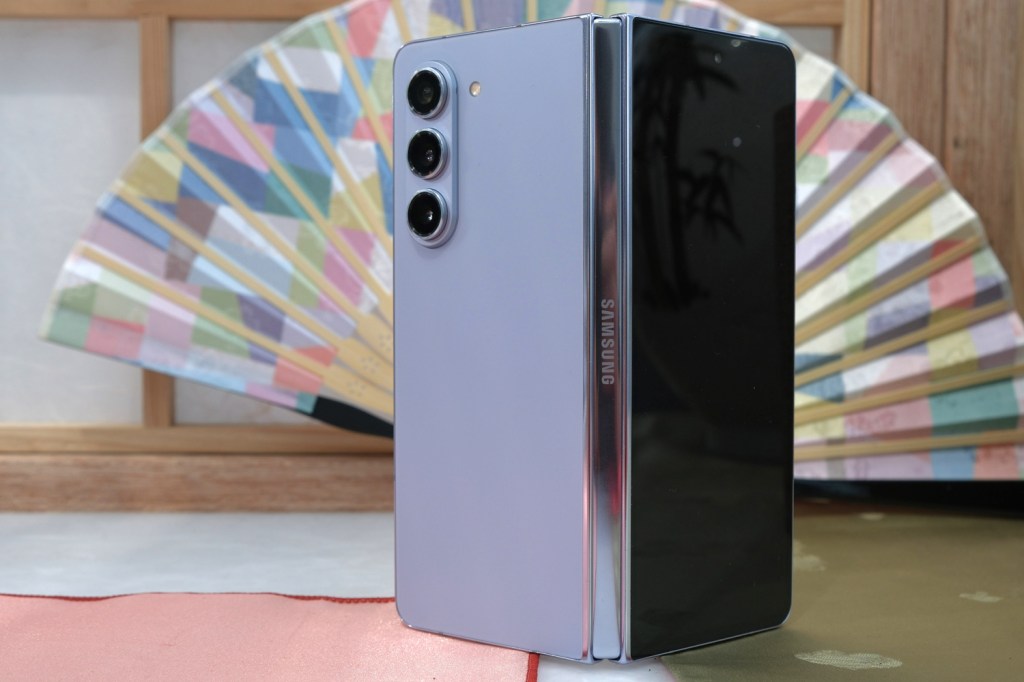 It's no surprise the Galaxy Z Fold 5 bests its predecessor across the board. Samsung had an entire year to streamline the design, add fresher hardware, and improve the camera image processing. Updated software and a handful of new productivity features give it an edge, although you'll certainly pay a premium for it.
The Z Fold 4 is still a superb foldable, though, and can be snapped up for considerably less cash now its successor has arrived. But it has been left behind in terms of styling, performance, camera quality and battery life. If you're after a flagship folding phone and money is no object, the Z Fold 5 gets our vote.
Shop around and you shouldn't have to splash quite so much cash, either. UK network Vodafone will sell you a 256GB Z Fold 5for a £59 upfront fee and £36 per month on a three-year contract, as long as you have a working, eligible smartphone you're willing to trade in. We've seen similar hefty discounts in other territories, too, so could be worth a look before you decide Samsung's latest and greatest is out of your budget.