Sky Q vs Apple TV 4K – which should you buy?
Looking for 4K content to make the most of your 4K TV? Here's where your money is best spent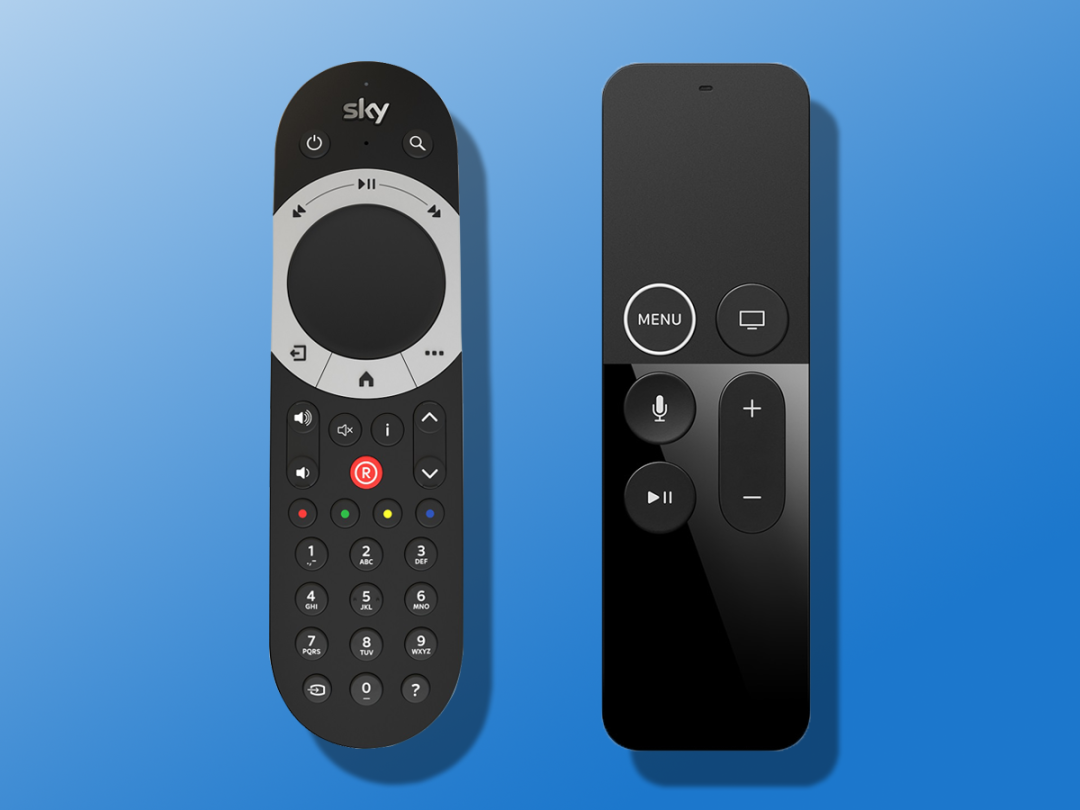 As normal head to heads go, comparing the new Apple TV 4K and the all-conquering Sky Q might seem to make as much sense pitting an octopus against a lion. But bear with us, here's our reasoning.
When making a decision for how you want to watch TV, particularly for 4K content, should you go the traditional route of a subscription-based TV package, or pick and choose the content you want more specifically using a streaming box?
With Apple just announcing Apple TV 4K, and Sky Q's roll out of 4K broadcasts alongside its 4K on-demand content, it seemed like a good time to answer that very question.
Got 4K TV, need 4K content? In the ultimate battle between the best of subscription and the top dog of streaming, here's what comes out on top.
Sky Q vs Apple TV 4K – content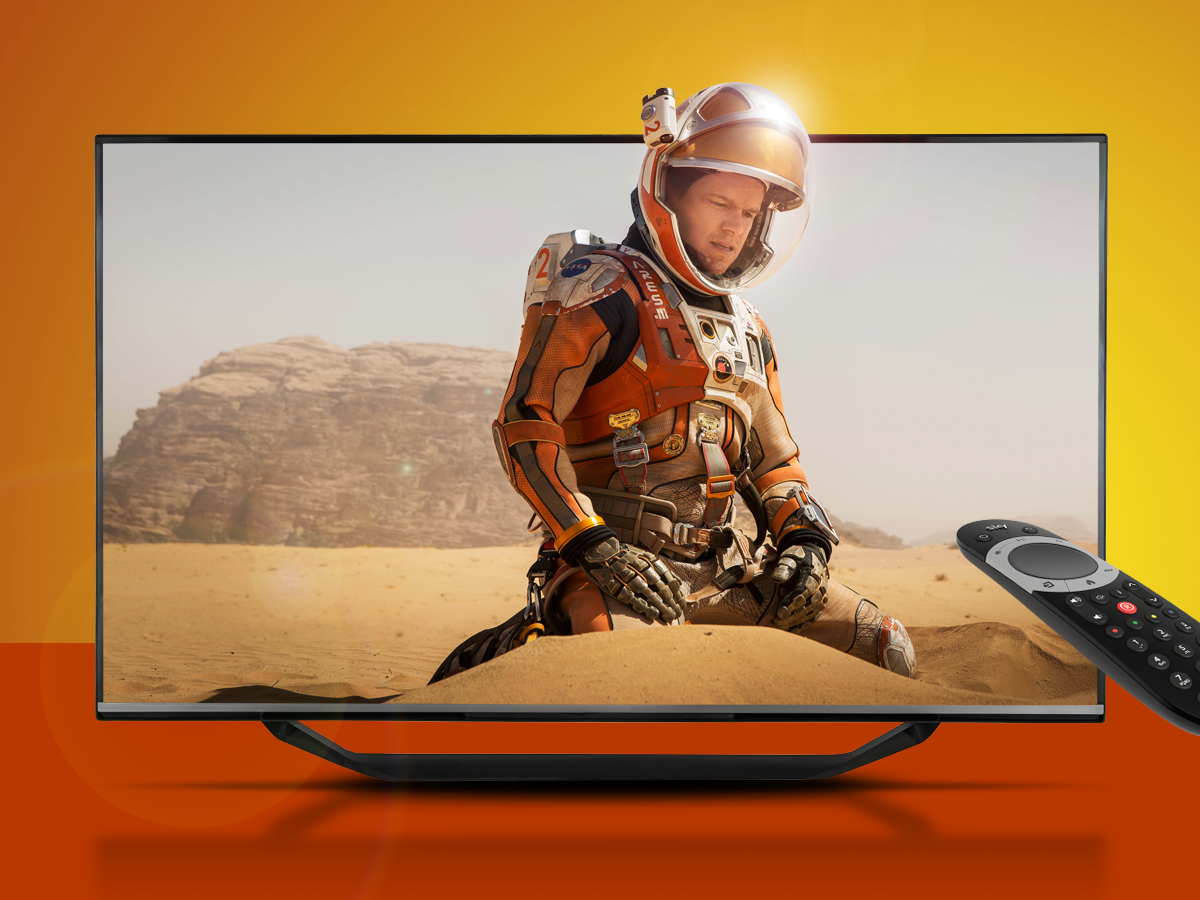 Probably the biggest consideration in your decision this will be the content you can get on each platform.
When it comes to 4K content, Sky Q has just recently started streaming all of its Premier League matches in 4K (and Dolby Atmos), which is a big plus for sports fans.
Whether you can watch it will of course depend on your subscription package, and that goes for the rest of its content – 4K or otherwise.
Other 4K content comes in on-demand form – there's an almost 80-strong library of on-demand 4K movies from Sky Cinema, entertainment from the likes of Sky 1's The Blacklist and Sky Atlantic's Fortitude, and over 30 hours of documentaries including David Attenborough's Galapagos.
There are also currently almost 40 movies to rent from Sky Store at an extra cost to your subscription.
Apple TV 4K on the other hand offers you all of Netflix's 4K HDR content (subscription dependent) alongside 4K HDR content to rent or buy via iTunes. Amazon Prime Video is on its way too, though it remains unconfirmed for launch.
Until iOS 11 and Apple TV 4K are released to the public, we're unsure of exact UK pricing for iTunes content and how much there will be, but it's slowly appearing to people on the public beta in the US, and it's looking promising.
Titles so far include the likes of La La Land, Wonder Woman and Logan, and the good news is, they're the same price as their HD equivalents. Even better is that any content you've already bought via iTunes now available in 4K will be upgraded free of charge.
Winner
In terms of the pure amount of content available, Sky Q wins out on this one – particularly for sports fans – though you will need the biggest subscription package available to watch it all.
Sky Q vs Apple TV 4K – price
To get the most out of 4K on Sky Q, you're going to need the full package, which currently costs around £66 a month (or a little less, depending on any introductory offers and whether you want 4K sports), with a £20 installation fee for the 1TB box or £199 for the 2TB box.
The Apple TV box costs £179 for the 32GB version or £199 for the 64GB, plus you'll need a Netflix 4K subscription at £8.99 per month, Amazon Prime Video subscription (once it launches on Apple TV) at £79 a year, and then extra for any content you want to buy or rent in iTunes.
With those figures in mind, you'd have to spend around £425 on extra content in 12 months to match the cost of a year of Sky Q. That's a lot of movies.
Of course, that doesn't take into account all of the extra programming you're getting through Sky Q, but if you're in it for the 4K, you'll spend less with Apple TV. It'll just depend on how much extra content you buy (and is available, for that matter) as to just how much less.
Winner
Apple TV takes this from a value perspective, though it remains to be seen how much content is available and its cost.
Sky Q vs Apple TV 4K – other content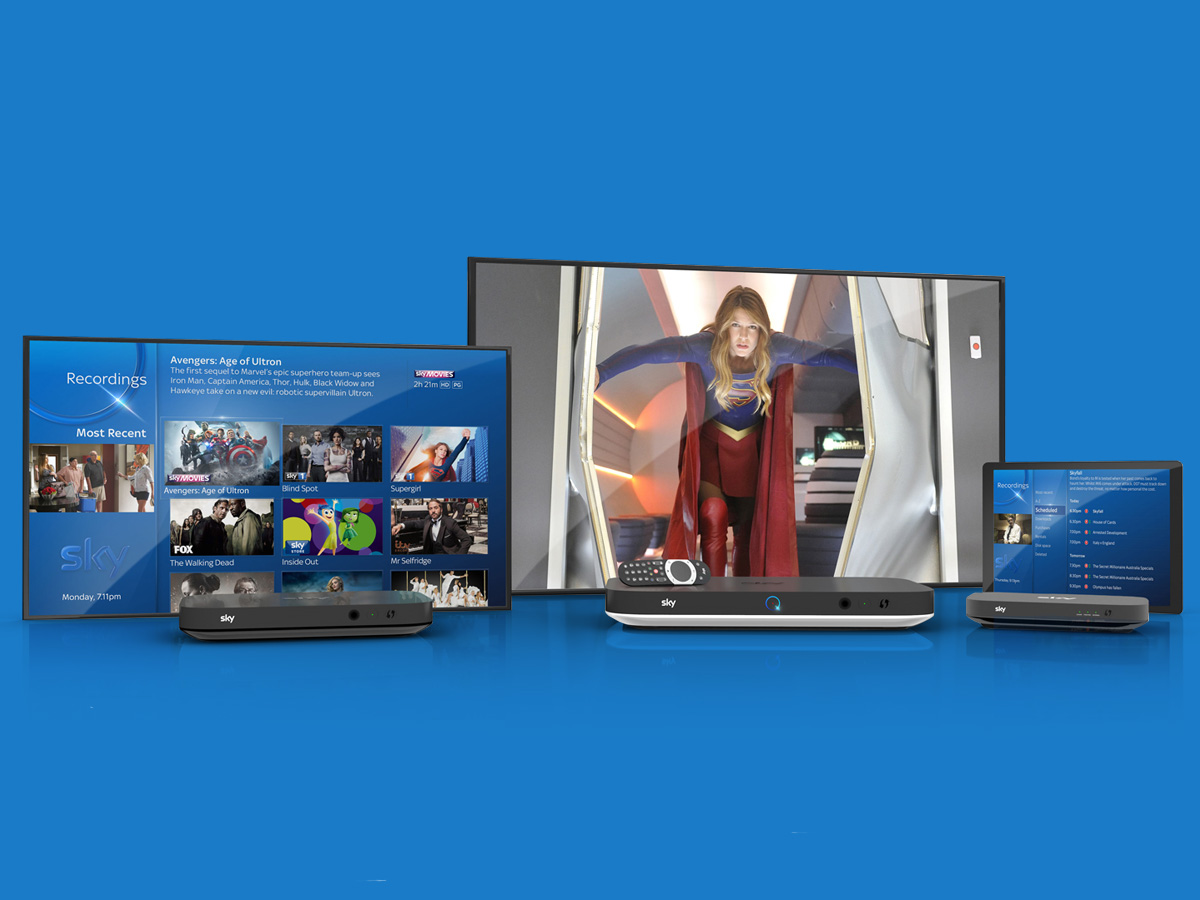 You might be in it for the 4K, but any other content available is still going to matter when you're all 4K'd out.
With Sky Q at this level, you have 350+ live channels to browse, an extensive selection of on-demand movies and boxsets, plus all of the UK's catch-up services built in.
There is also voice search via the remote control, the ability to record three shows while watching one other (or six shows with the 2TB box) and "fluid viewing" that allows you to pick up what you were watching in another room (multi-room subscription required at extra cost) or on your phone or tablet.
Apple TV, on the other hand, has its own App Store, so you can make it your own with a variety of content. There are over 1000 apps and games to choose from, though you might have to sift through some stinkers to get to the really good stuff.
In terms of video content though, it's lacking a little outside of Netflix and the confirmed-but-yet-to-appear Amazon Prime Video.
BBC iPlayer is available, as is Now TV for Sky content (albeit in 720p only), but there is no sign of ITV Player, 5 On Demand or All 4. You'll need to mirror these from an iPhone or iPad over AirPlay if you want to use them – a little annoying, but at least not impossible.
For live TV, the TVPlayer app will give you access to 66 free-to-air channels, but in standard definition only. The TVPlayer Plus subscription at £5.99 per month adds another 33 channels to this list, but disappointingly, still none in HD.
Like Sky, Apple TV also has voice control, courtesy of Siri. This will find movies for you based on title, genre or actor, across all your apps, and can even pick out 4K movies – all you have to do is ask.
Finally, with your Apple ID connected to your Apple TV, you can use it to show off your photos and videos from iCloud on the big(ger) screen, as well as play music from your Apple Music account. Great for those already sold into the Apple ecosystem.
Winner
This is a subjective one, but in terms of an all-round entertainment package, we'd have to give it to Sky Q. It doesn't have the games of Apple TV, and you'll have to look elsewhere for the likes of Netflix and Amazon Prime, but the breadth of content available is undeniable.
Sky Q vs Apple TV 4K: The verdict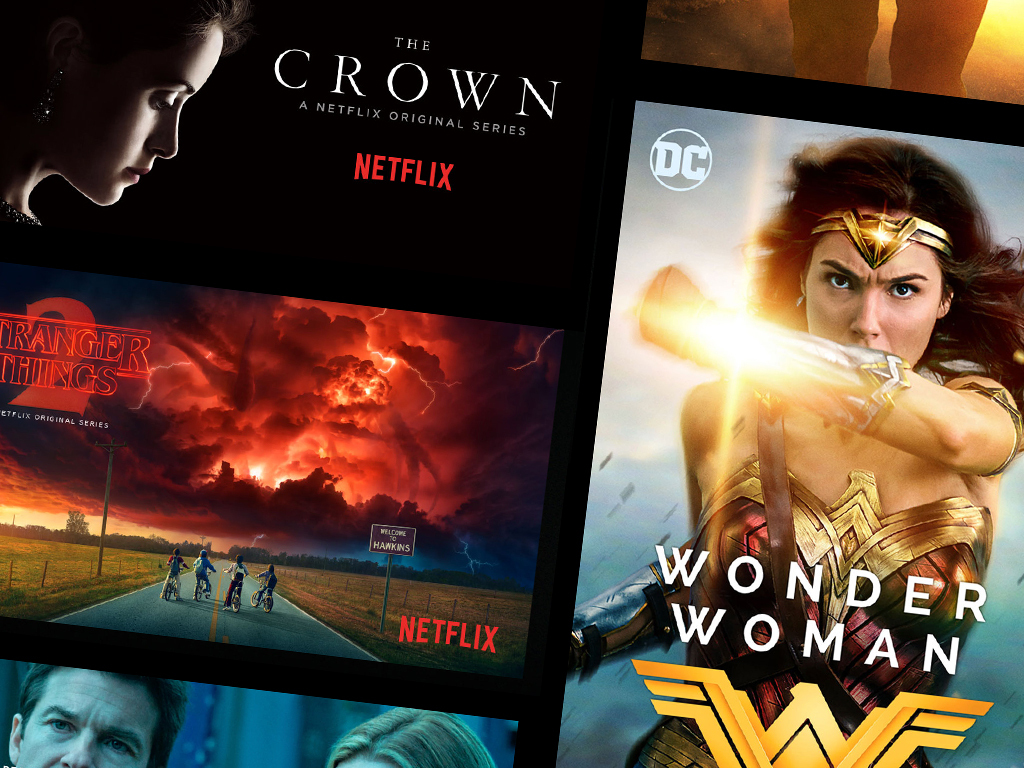 On paper, Sky Q gives Apple TV 4K a bit of a kicking in every place but price. But then it does give you more content in exchange. Do you see our dilemma?
The thing is, if you have a 4K TV, the likelihood is that you'll have Netflix and Amazon Prime video built-in there already. So your £179 (or £199) outlay is more likely going to be because the 4K movies offering on iTunes is excellent. And though it looks promising, we don't know exactly what it'll be yet.
No matter what it is at launch, we'd expect it to grow quickly, and at reasonable prices too. But the same could be said of the Sky Store 4K content. So what's our advice?
If you're into lots of content – movies, documentaries and sport – and want it at the best resolution possible, Sky Q is your best option. If you prefer to pick-and-choose your content and are looking largely for 4K movies, Apple TV 4K will probably work best for you, and save you money in the process.
Of course, if you're anything like us, you'll be frantically trying to find room in your budget for both…