Smartphone supertest: Apple iPhone X vs the Android competition
Five of the best skinny-edged smartphones face off, but only one can be crowned the king of 2017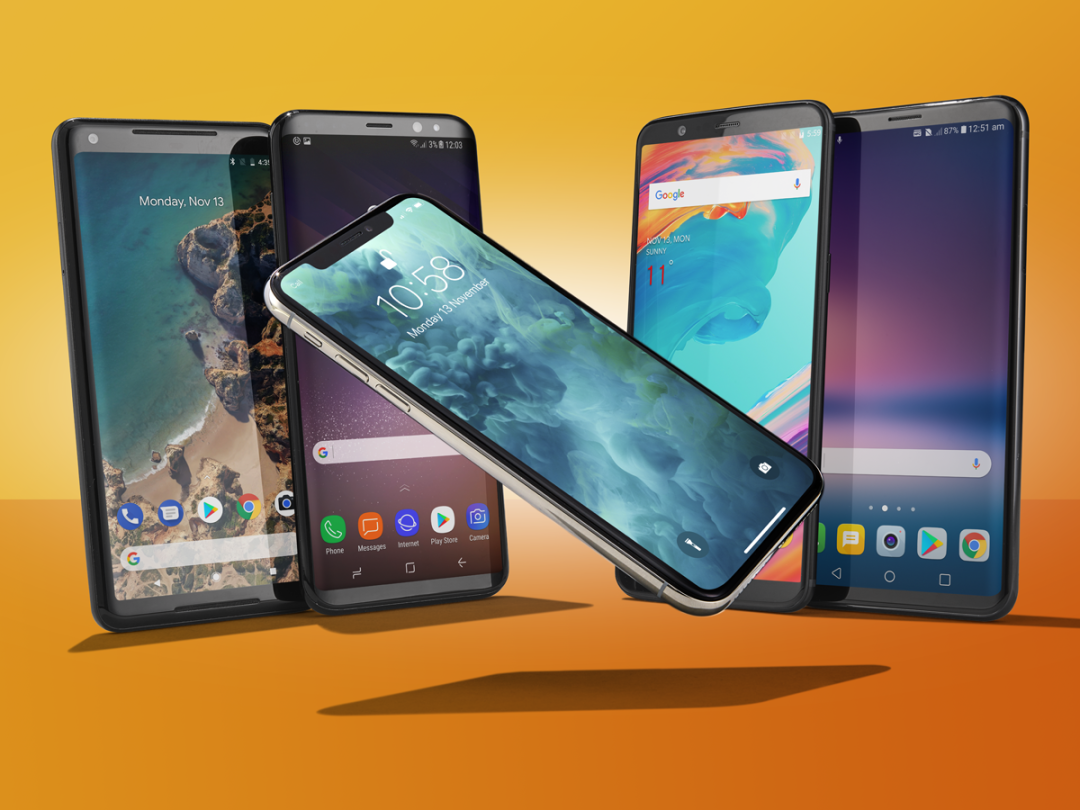 Chunky screen bezels are so 2016. This year's smartphone crop is all about the skinny sides: minimal monoliths that couldn't squeeze in a bigger display if they tried. Anything less and you're just not going to compete.
That's what all the handsets in this group have in common, and we're sure you'll agree there are no ugly mutts in the bunch. It'll take more than mere good looks to earn a place in our pockets, though: decent battery life, great screen quality and a fantastic camera are all must-haves now, with bonuses like waterproofing and wireless charging also creeping up the wish list.
And if the price is right as well, even better…
The contenders
The most radical iPhone since… well, ever. The X ditches Apple's home button for funky FaceID, and waves goodbye to bezels altogether.
Android Oreo finds its true home here in a phone with one of the best cameras around. This is the finest way to enjoy Google's OS.
LG has scrapped the dual-screen gimmicks and doubled down on top-spec features like hi-fi audio for its latest V-series phone.
Not quite the bargain bombshell of previous years, but a new 18:9-aspect screen brings the OnePlus 5T bang up to date.
Our reigning champ is still a heck of a handset, with a display that spills out over the edges and a design that no-one else can touch.
Apple iPhone X (from £999)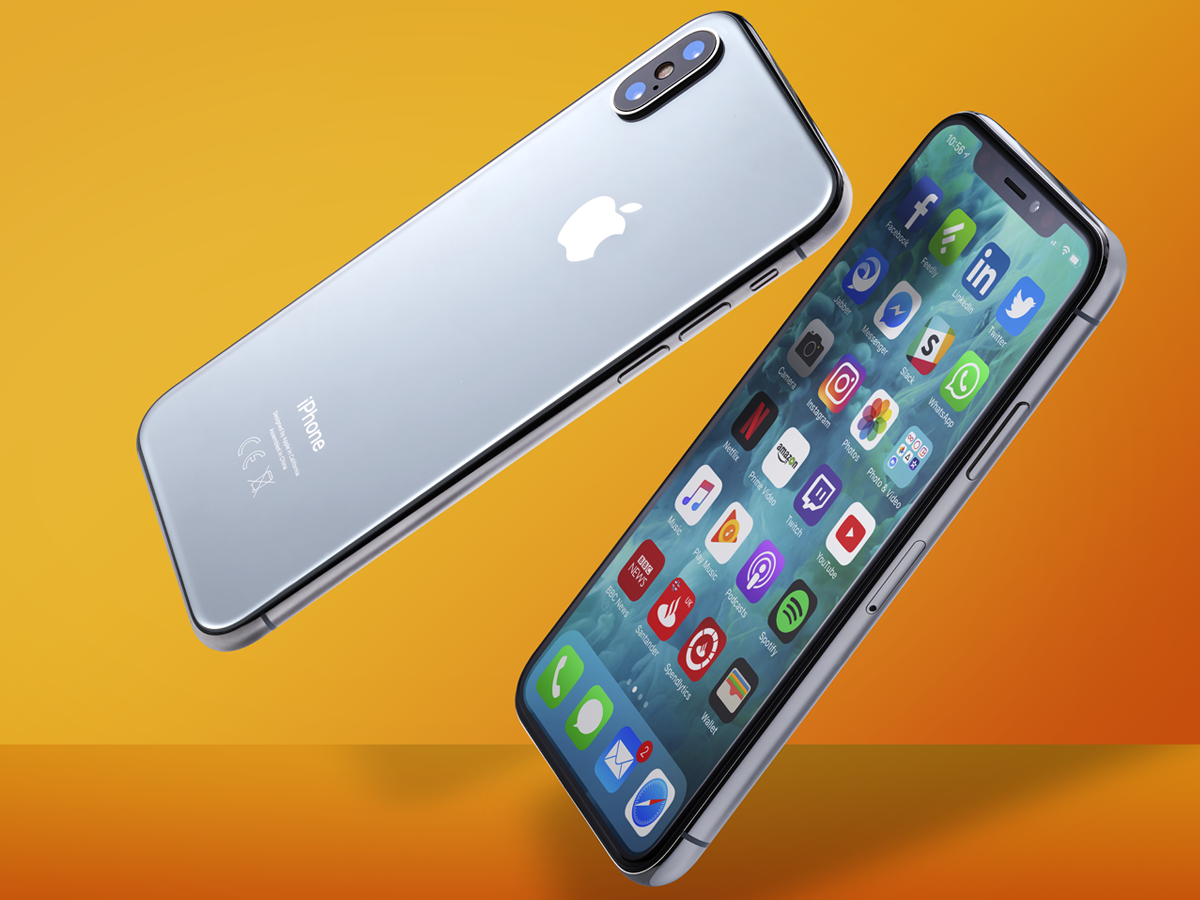 Twenty years ago, Apple's slogan was 'Think different' – who knew it would be so appropriate two decades down the line? The new X is the biggest shake-up an iPhone's ever seen. It ditches the home button, bins the bezels and uses a face-scan to unlock instead of your fingers.
These changes aren't just for show, though. They completely transform the way the iPhone works, basically forcing you to forget a decade of muscle memory for swipes, taps and gestures. That might sound like a big ask, but it's worth the effort: the X might not be without a few quirks, but it's comfortably the best iPhone to date.
By letting go of long-standing features such as a physical home button, Apple has modernised the iPhone's ageing design. The X has the best screen of any iPhone and it looks the part too – even with that notch. It takes superb photos (if not quite as natural or detailed as Google's algorithm-assisted Pixel 2 XL) and FaceID actually works. Most of the time.
Tear yourself away from the Animoji talking poos and you'll notice other subtle features such as wireless charging and a wickedly fast processor. The X is seriously expensive, but it's not like that ever put anyone off buying an Apple device before.
If you want the best phone running iOS, you're going to have to find the cash. For everyone not handcuffed to Apple, it's just short of being an S8-beater.
DESIGN: Redesigned, redefined
Only slightly larger than the iPhone 8, the X is a fine halfway house between big-screen phablets and palm-friendly compact phones. Up front, the bezels aren't quite edge to edge, and they don't curve around the sides, but they're practically non- existent compared to any previous iPhone.
Beyond the screen, the X doesn't deviate too far from Apple's traditional design – it mainly just ups the ante with more premium materials. That means a repeat of the glass- and-metal sandwich look.
SCREEN: OLED the way
Ignoring the Marmite notch's intrusion, the X's screen is phenomenal. The switch from LCD to OLED has given it impeccable contrast and deep, inky blacks, without looking ludicrously vibrant – even when playing HDR video.
CAMERA: Tele vision star
The twin-12MP setup uses one f/1.8 wide-angle snapper and an f/2.4 telephoto – both with optical image stabilisation. HDR mode is always on, and does a fantastic job exposing shadows without also blowing out highlights to compensate. It does err slightly towards over- saturation, though – the Pixel 2 XL has more natural hues. The X is a lot more versatile, though, thanks to the 2x telephoto that gets you closer to the action. The TrueDepth front camera adds bokeh blur to your selfies, which makes a surprising difference.
OS AND APPS: I'm gonna need some ID
The iPhone X uses FaceID and it works brilliantly. It also lets you play with Animoji: animated emoji characters that move with your face. They almost distract from the notch, until you open an app that hasn't been updated yet.
Tech specs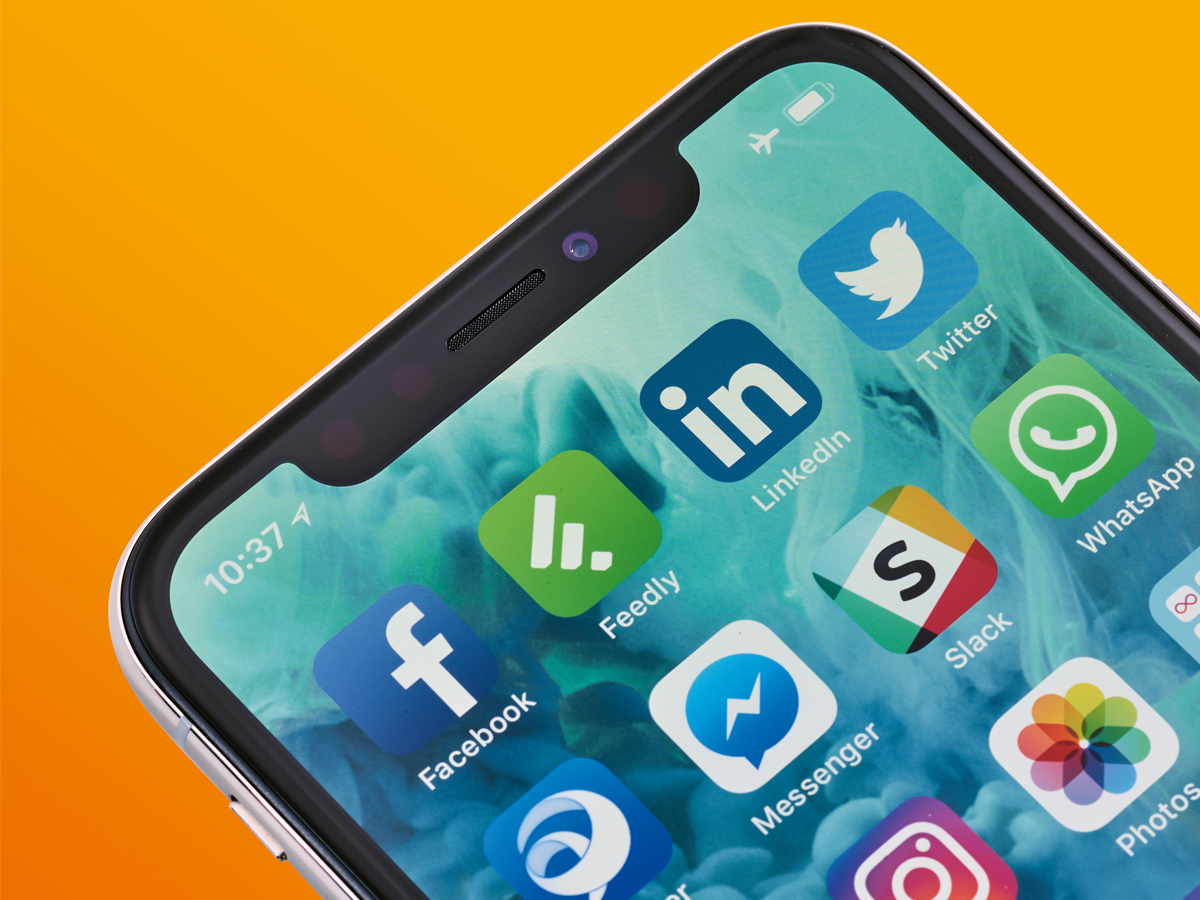 ● Screen: 5.8in 2436×1125 Super AMOLED ● CPU: Apple A11 Bionic ● Memory: 3GB RAM ● Storage: 64GB on board ● Battery: 2716mAh ● Cameras: 12MP + 12MP rear, 7MP front ● Dimensions: 144x71x7.7mm, 174g
Google Pixel 2 XL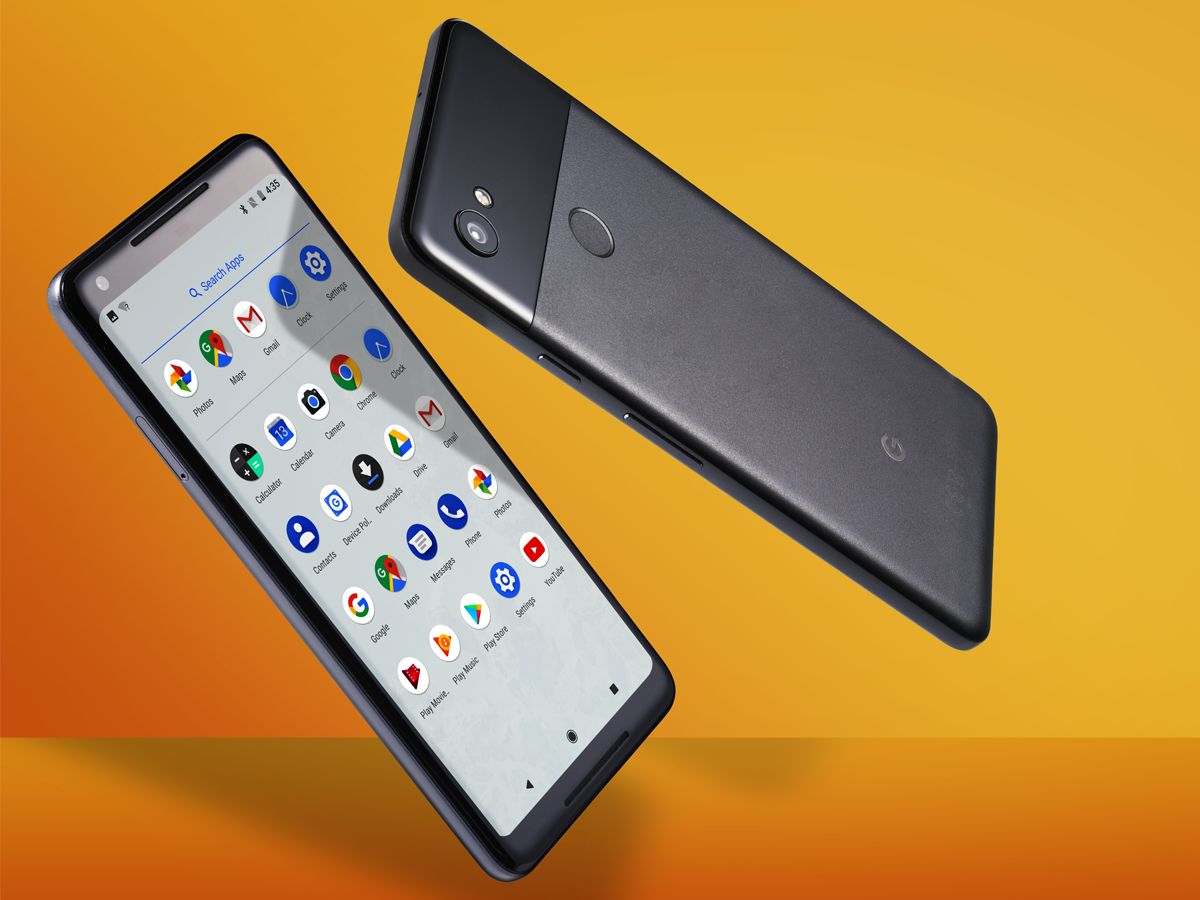 Design and a drool-worthy spec sheet weren't the original Pixel's strong points. Google chose to focus on camera smarts and a streamlined Android experience… which resulted in a great phone, but one that wasn't a looker.
That all changes for 2017. The Pixel 2 XL improves the formula with a more modern appearance and the latest version of Android, on top of all the features you'd expect from a true flagship.
With a Snapdragon 835 and 4GB of RAM doing the heavy lifting, there was no way the Pixel 2 XL was going to feel anything other than super-fast. All-day battery life? Not a problem. We never doubted it would arrive with anything less than an amazing camera either. It may not have a dual-lens system, but Google's algorithm allows for some tasty pictures.
By going down the same 18:9 aspect ratio and skinny bezel route as its rivals, the Pixel 2 XL feels thoroughly modern, and the split glass-and-metal rear that was so divisive a year ago has aged better than a fine wine. Sure, finding room for stereo speakers has made it a bit bulkier than the competition, but it sounds fantastic as a result.
Partnering with LG rather than Samsung for the OLED panel perhaps wasn't the best move, though – screen quality isn't quite as impressive as the Galaxy S8's. The Pixel 2 XL has the best cam in any phone, then, but as a whole it doesn't quite make it to the top.
DESIGN: Thick and creamy
That bang-on-trend 18:9 screen helps the 2 XL to look the part – but the fact that Google has also made room for a pair of front-firing stereo speakers and squeezy Active Edge side panels makes it a bit of a chunky handset. It's not ugly – it's just that Google is still prioritising practical features over style. Flip the phone over, for example, and you'll spot hard-wearing aluminium instead of shiny but brittle glass. Our one gripe here is the lack of a headphone jack. Google has ditched it, so it's the dongle life from here on.
SCREEN: At the sharp end
The 6in OLED panel has a super-detailed 1440×2880 resolution and exceptional 100,000:1 contrast ratio. But on the homescreen, things don't look as impactful as Samsung's phones – colours are more restrained and less vibrant.
CAMERA: Got it stitched up
It doesn't go for a dual-sensor setup like the rest of the new smartphone crop, but that doesn't stop the Pixel 2 XL wiping the floor with the competition. The single 12.2MP sensor has a wider f/1.8 aperture and some mighty Google processing algorithms to take properly brilliant snaps. It takes several shots when you press the shutter button, stitching them together with some clever computing to create one great-looking image. This HDR+ setup squeezes a crazy amount of dynamic range into each snap.
OS AND APPS: Your new squeeze
The Pixel 2 XL offers a clean Android experience with a few extras such as Now Playing, which can recognise the songs playing around you. Active Edge is the other big new feature, letting you squeeze to wake up Google Assistant.
Tech specs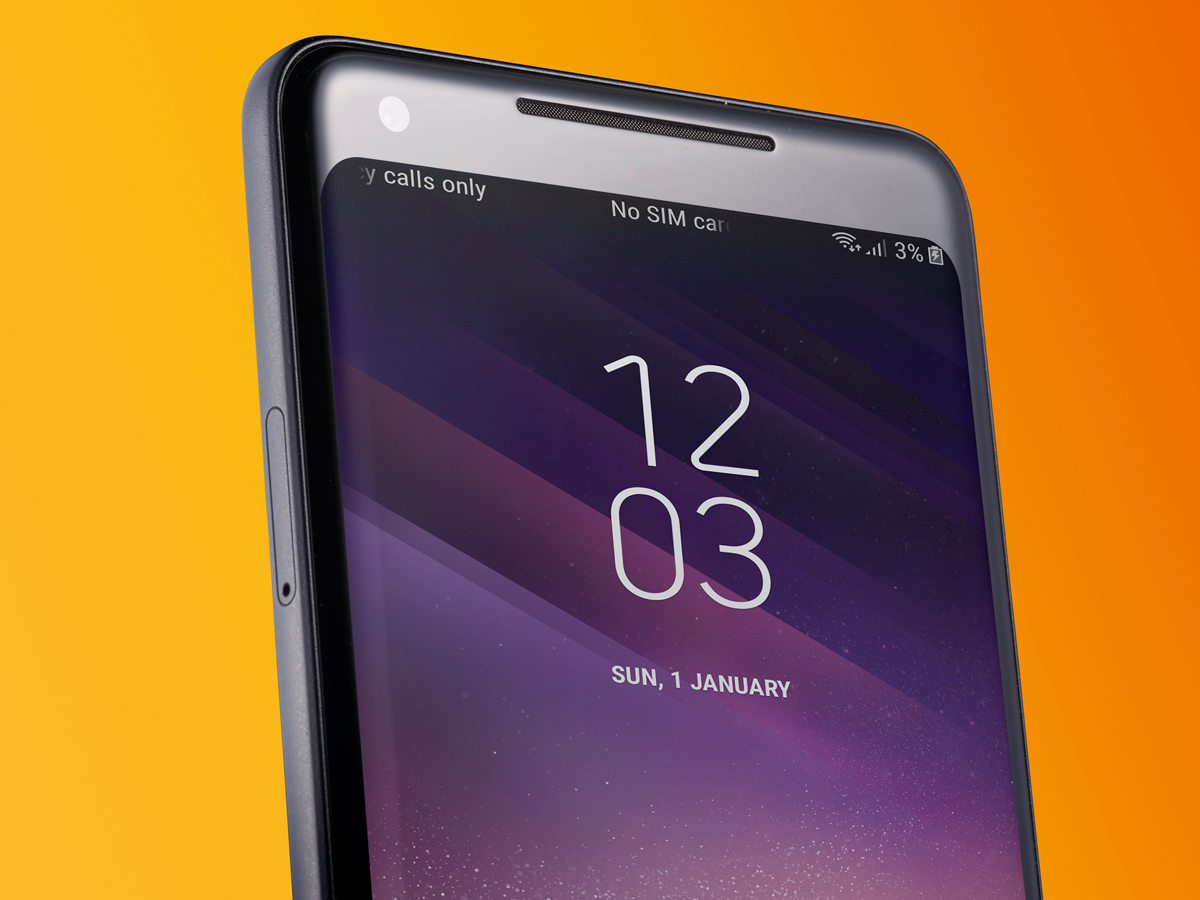 ● Screen: 6in 2880×1440 OLED ● CPU: Snapdragon 835 ● Memory: 4GB RAM ● Storage: 64GB on board ● Battery: 3520mAh ● Cameras: 12.2MP rear, 8MP front ● Dimensions: 158x77x7.9mm, 175g
LG V30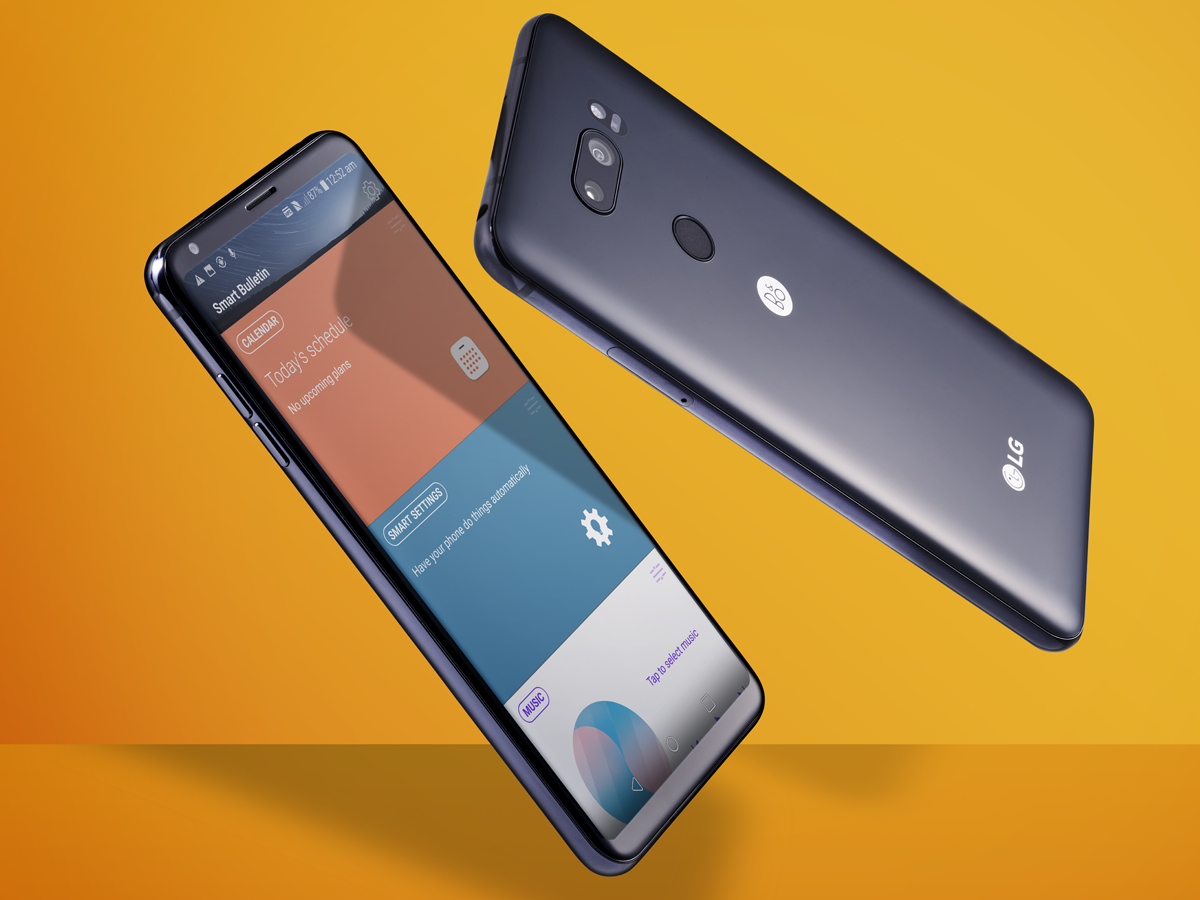 Budding movie-makers, pay attention: LG's latest smartphone wants to add some silver-screen magic to your social shares.
The V30 can record 4K video in LOG format – that's the kind of wizardry cinematographers use for colour-grading films. Not bad for something pocketable.
It's built for audiophiles too, with a 32-bit DAC that'll handle hi-res music tracks. Oh, and let's not forget the headphone jack – what good would a music-obsessed phone be without one?
The V30 isn't just a refined G6 with a combination of glass and metal either – it feels focused, because it scraps the gimmicks the V-series used to be known for. Instead you get a laundry list of desirable specs, including a 6in OLED screen, skinny bezels and one of the most unique dual cameras currently squeezed into a flagship smartphone.
Qualcomm's latest and greatest Snapdragon 835 CPU ticks along at a rapid rate to keep your apps running smoothly, your gaming frame-rates high and Nougat stutter-free. The 3300mAh battery is just enough to get you through an entire day, and wireless charging means topping up isn't a struggle.
On paper, the V30 sounds the full package, but the cracks start to show once it gets side by side with its rivals. Camera quality isn't all that, it's still waiting for Android Oreo, and the screen shows wonky colours. For the best sound around, though, it's unbeatable.
DESIGN: It's a wrap
The 18:9-ratio screen practically fills the entire front of the phone, while the shiny rear gets 3D glass that wraps slightly around the edges. It's IP68 water resistant too. The V30 is as modern as phones get right now.
SCREEN: OLED balloon
The 6in panel has a QHD+ resolution that keeps things looking pin-sharp. But in the dark, there's a grittiness to the lighting, with the kind of desaturated colours you wouldn't expect from an OLED display.
CAMERA: Doing the double
The dual camera's main 16MP sensor is fed by an extra-wide f/1.6 aperture, and the lens is glass. The 13MP wide-angle makes do with plastic, but the f/1.9 aperture and 120° view are not to be sniffed at.
OS AND APPS: Float on
Shipping with Nougat might disappoint Android fans but there are plenty of LG's software tweaks, including a floating shortcut bar. Otherwise LG's custom UI is relatively unchanged from the G6. And that's not a bad thing.
Tech specs
● Screen: 6in 2880×1440 OLED ● CPU: Snapdragon 835 ● Memory: 4GB RAM ● Storage: 64GB on board, microSD expansion ● Battery: 3300mAh ● Cameras: 16MP + 13MP rear, 5MP front ● Dimensions: 152x75x7.3mm, 158g
Samsung Galaxy S8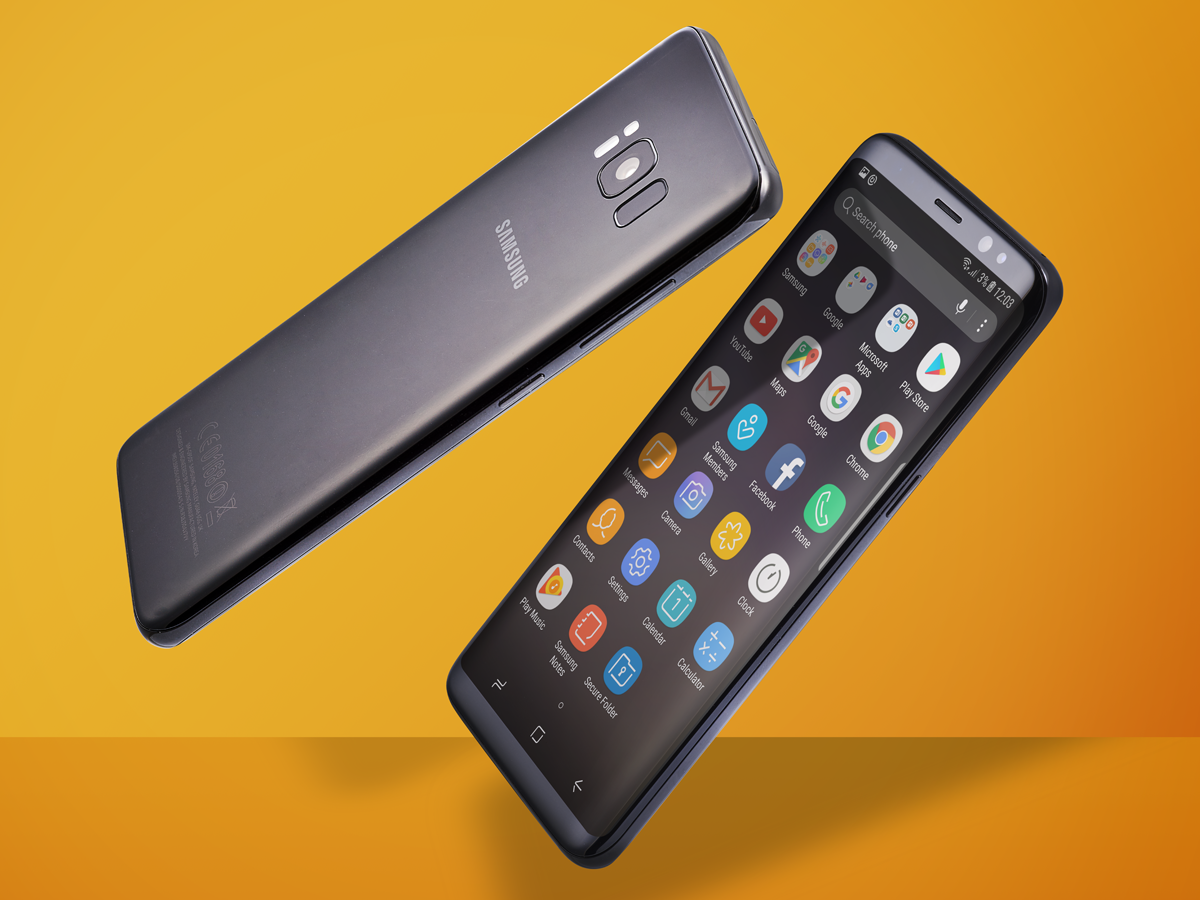 If there were a museum dedicated to great smartphone design, the Galaxy S8 would be on a pedestal. In the entrance hall. With a giant spotlight on it.
You may not think looks are particularly important, but come on – your phone is on near-constant display: held aloft at gigs, furiously tapped on the bus, Instagramming your Friday night burger. So it really ought to look good. And boy, does the Galaxy S8 look good.
There's substance under all that style too. The S8 introduces live-in phone butler Bixby, gives us Samsung's best take on Android to date and packs in more power than you could possibly need thanks to a homegrown octa-core Exynos 8895 processor. So great is its muscle, it can even become a simplified desktop PC if popped into a DeX Station. The misplaced fingerprint sensor is our only mark against it, and even then it's mitigated by the addition of iris and face scanning.
Even though battery capacity stays the same as last year's Galaxy S7, all-day battery life isn't out of the question and wireless charging makes top-ups a breeze, so there's no need to go on a daily rummage for cables.
It might not be brand spanking new any more, and it might have been surpassed in one or two areas by increasingly competent competition, but the S8 has a design that's still head and shoulders above every other smartphone. You just won't want to stop looking at it.
DESIGN: Handset devil
That curved screen is an absolute stunner, as is the way it fills almost all of the frame. You do get bezels on the top and bottom, but with the display off it looks like it's been carved from a single slab of gleaming marble.
SCREEN: Playing the angles
Samsung's OLED screen is a visual feast of vibrant colours that seem to pop right off the screen, with a super-high 2960×1440 resolution to boot. It'll play HDR videos, and has exceptional viewing angles as well.
CAMERA: Still in the frame
When it arrived the S8 had the best camera out there. Six months down the line it still puts in a great performance with its 12MP shooter. Add optical image stabilisation and dual-pixel autofocus, and you get great photos.
OS AND APPS: Touch of class
The current TouchWiz UI is as 'stock Android' as Samsung can bring itself to be, with considered details that make for a great user experience. And don't forget Bixby… although the AI assistant is still a work in progress.
Tech specs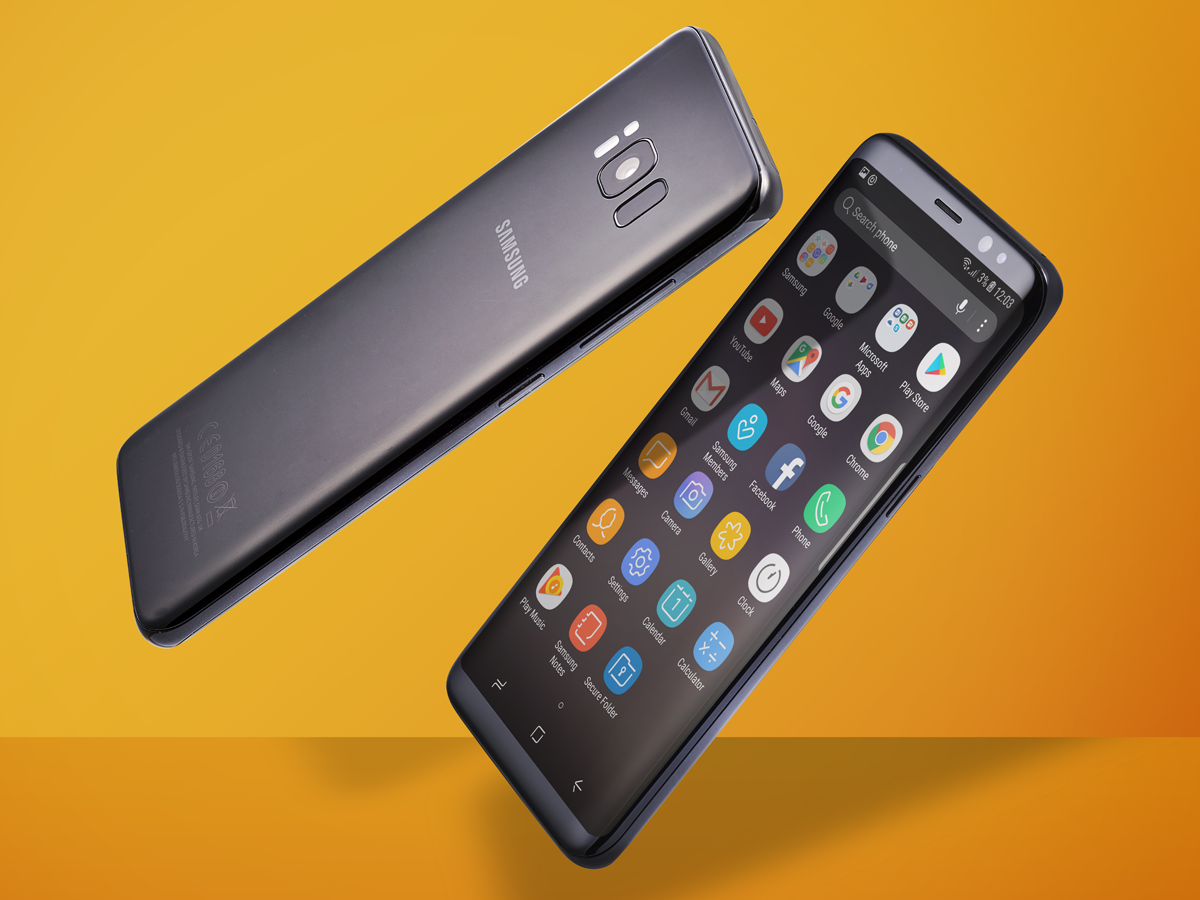 ● Screen: 5.8in 2960×1440 Super AMOLED ● CPU: Samsung Exynos 8895 ● Memory: 4GB RAM ● Storage: 64GB on board, microSD expansion ● Battery: 3000mAh ● Cameras: 12MP rear, 8MP front ● Dimensions: 149x68x8mm, 155g
OnePlus 5T
OnePlus has held the smartphone value crown for years now, with top-spec blowers that don't destroy your bank balance. The OnePlus 5 might have bumped up the price, but it was still a bit of a steal – and now the 5T looks like an even better bargain. It takes the same hardware and design, but updates it with skinny screen bezels, an improved camera and some fancy facial recognition. It's more of a bonus than an essential add-on like Apple's FaceID, as it can only unlock the phone, but it works pretty well considering it just uses the selfie cam to scan your facial features.
Inside, fan favourites like Dash Charging return alongside a Snapdragon 835 CPU, 6/8GB of RAM and 64/128GB of storage, so it's still a bit of a powerhouse. The headphone jack hasn't gone anywhere either.
This is still a phone made to a budget, which is clear when you stick it next to its more expensive rivals – there's no waterproofing, wireless charging or expandable storage, for example. The design's also rather unspectacular: bezels are skinny, but the 5T isn't going to bewitch people, especially as OnePlus has stuck with a sensible metal back instead of glass.
Really though, the price is what makes the 5T such a winner. You're getting a more modern screen, a slicker camera and smart bonuses like facial recognition, for the same price as the old phone – and that's around half the price of the Apple or Google handset.
DESIGN: Test your metal
At a time when the rest of the phone world is experimenting with fragile glass, it's great
to see OnePlus sticking with aluminium. Drop one of these and the only part you'll worry about shattering is the screen. The 5T looks near-identical to the 5, with the same angular horizon line adding a bit of flair – that aside it's the least flashy phone on test here. The skinnier screen bezels make it look that little bit more premium too, and although they've forced the fingerprint sensor to the back of the phone it's still easy to reach.
SCREEN: Home stretch
The switch to an 18:9 aspect ratio means the 5T has gained some pixels: the 6.01in panel now tops out at 1080×2160. Photos and Full HD videos look sharp enough, with vibrant colours thanks to the AMOLED display technology.
CAMERA: Sensing a change
The OnePlus 5 wasn't great in low light, so the 5T's dual-lens camera upgrades are very welcome. The telephoto cam has a new sensor and wider f/1.7 aperture now, matching the 16MP wide-angle sensor. Portrait mode snaps won't crop in quite so much any more and the camera app is much easier to use one-handed thanks to a redesigned shortcut menu. In good light, image quality is on a par with the old phone, meaning decent shots – but then you're paying way, way less than some of the other phones here cost.
OS AND APPS: Breathe it in
The OnePlus take on Google's mobile OS, OxygenOS is vanilla Android but with sprinkles. New for the 5T are software buttons instead of hardware keys. It arrives with Android 7, which is disappointing, but Oreo is on the way.
Tech specs
● Screen: 6in 2160×1080 AMOLED ● CPU: Snapdragon 835 ● Memory: 6GB RAM ● Storage: 64GB on board ● Battery: 3300mAh ● Cameras: 20MP + 16MP rear, 16MP front ● Dimensions: 156x75x7.3mm, 162g
THE VERDICT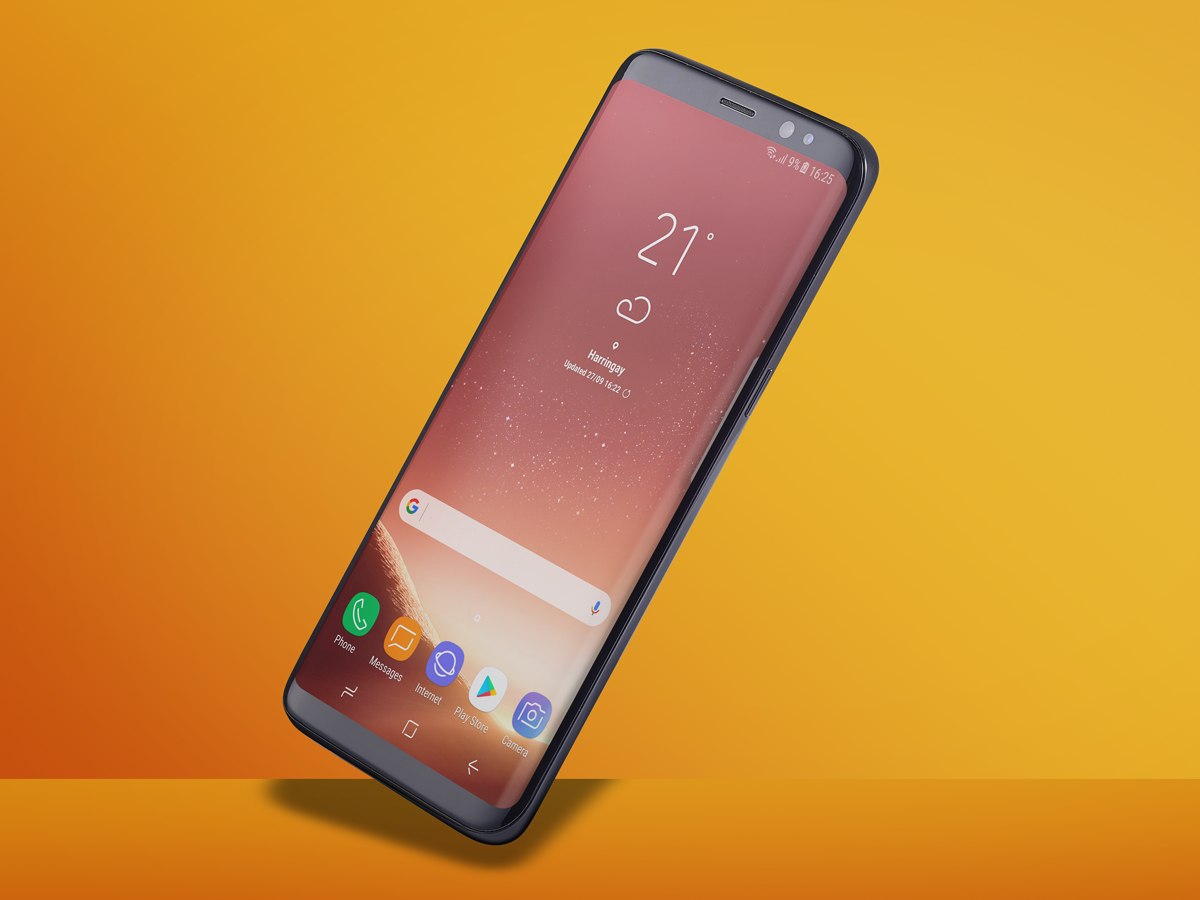 Seven months on from debut, the impeccable Galaxy S8 is still our No. 1 smartphone.
That it's still top after seeing off the monumental iPhone X and Pixel 2 XL is a testament to just how remarkable this Samsung is. As an all-rounder the S8 just can't be faulted, and it's this comprehensive finesse that earns its elevated status against more affordable or future-thinking rivals. Apple's new iPhone is a particularly stern challenger, but it costs near-on double the price of Samsung's alternative. Ultimately, that difference is too huge to ignore.
With an S8 in your pocket, you get a brilliant smartphone experience wrapped in one of the most stunning designs we've ever seen.