Sony Alpha 77 II hands-on review
We spent some time with Sony's super-fast DSLR-style Alpha camera - and we were mightily impressed be what we saw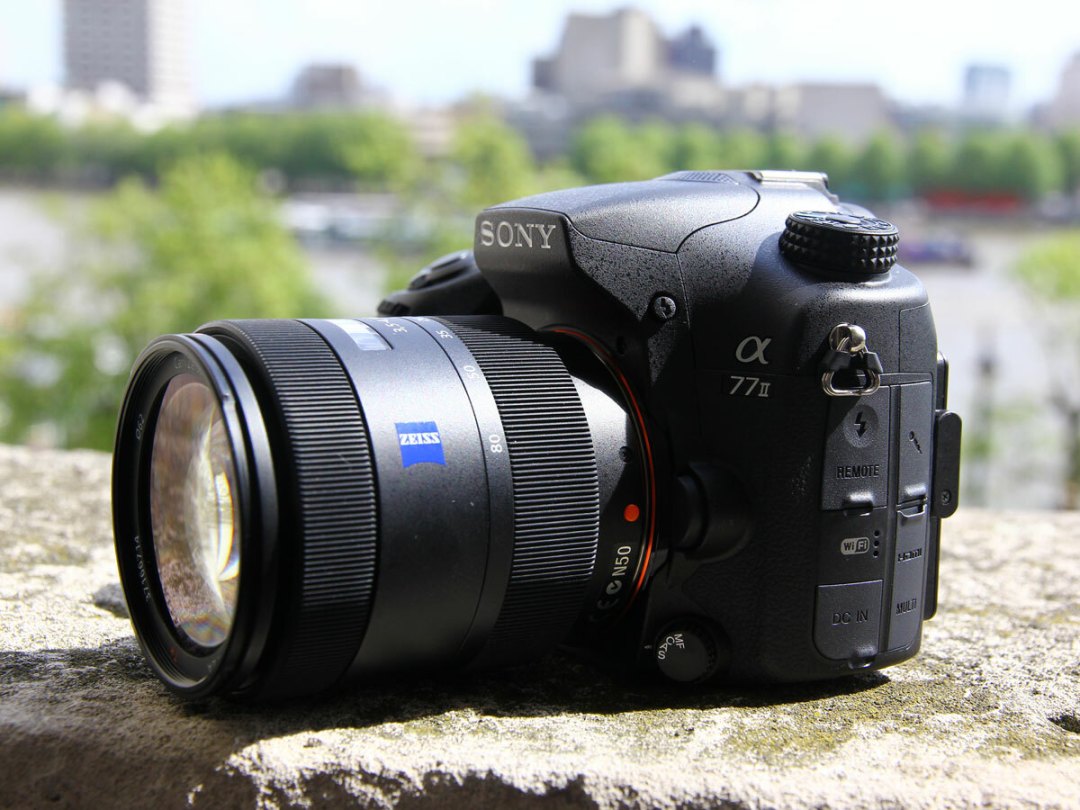 Arthur C Clarke famously stated that any sufficiently advanced technology is indistinguishable from magic. Having tried out Sony's new Alpha 77 II camera, we can see what he was getting at.
The DLSR-style snapper snaps on to your subject so quickly it seems to mess with time – did I even press the shutter button yet? Is it powered by tachyons?
It's enough to make you dizzy. But fortunately, it's also got built-in image stabilisation to offset that. And a lot more besides.
NEED FOR SPEED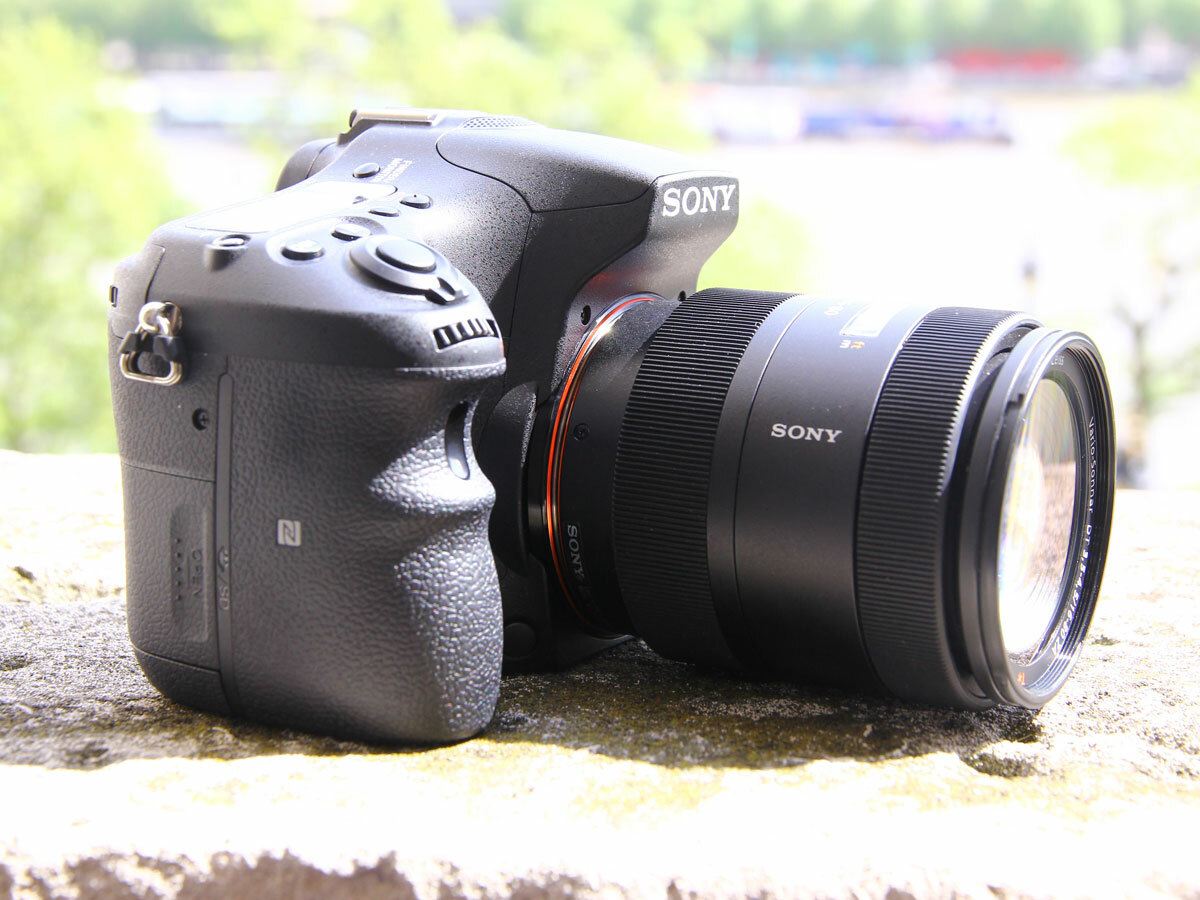 The a77 II is Gareth Bale-ingly fast to autofocus, thanks in large part to its 79 AF points. No, that's not a typo; while Canon's top two APS-C cameras, the 7D and 70D, have 19 AF points each, and Nikon's D7100 has 51, the a77 II has 79.
What this means in use is that pretty much whichever direction you point the camera, it locks on to a subject instantly. Seriously – we tried focusing on distant subjects followed swiftly by near subjects followed swiftly by subjects on the edge of the frame, and it nailed it every time.
But be warned. While you might know which subject you're aiming at, the autofocus can't, so narrowing your options down a little will often be the best option for static subjects.
We tried using the Wide area mode, which spreads the full 79 AF points out over the whole frame, and found that unless we were aiming at a clearly defined subject in a relatively clear area, the a77 II often made the 'wrong' choice.
Really it was our error, rather than the camera's – you can't aim at a crowd and expect your camera to guess that you want the third person from the left. And besides, it's easily fixed by switching to one of the many other AF zone options, or using the centre-point alone. It's merely a reminder that sometimes you can have too much of a good thing.
READ MORE: Fujifilm X-T1 review
NEED FOR SPEED II
Where all those AF points do come in handy though is when shooting a moving target.
Sony's marketing around the camera goes big on its action-shooting talents, boasting of it having 5-step tracking adjustment, enhanced focus area modes, AF range control, Eye AF and blah blah blah. In English: it's really good at tracking moving subjects.
So we put that to the test in our hands-on time with it, shooting moving people and vehicles with excellent results. AF tracking continues to work while you're firing off burst shots of up to 12fps, meaning that you genuinely can focus on a car, keep clicking as it drives past you and get pretty accurate focus throughout. It even does well with subjects coming directly towards you, something which trips up many cameras.
One thing to note is that while you can rattle off up to 60 JPEGs in succession, that number falls to about 25 for RAW images. Still plenty for most purposes, then.
Video maxes out at 1080p@60fps, so no 4K, but on the other hand all of the a77 II's clever tracking tech works when you're in movie mode too. We know which of these two features we're more bothered about.
SHARP SHOOTER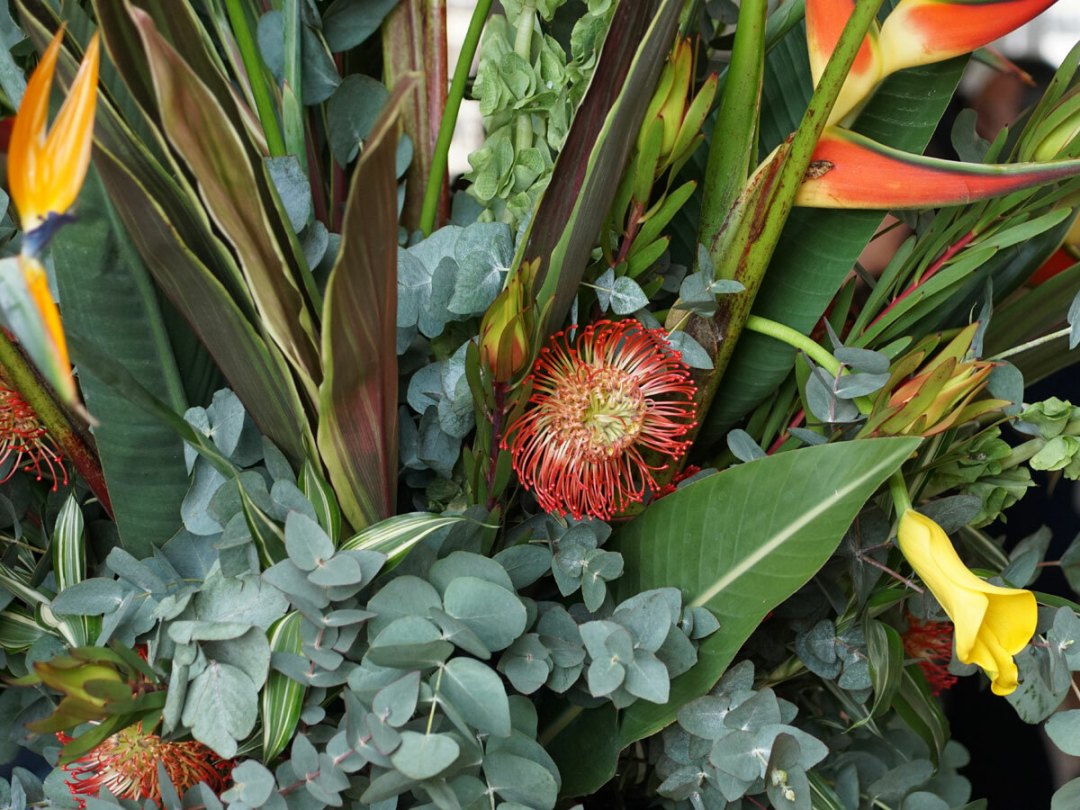 Of course all that speed would be wasted if the resulting images weren't nice to look at, but fortunately they're excellent.
Noise is minimal, detail plentiful, edges are crisp and colours are natural. Admittedly, the fact that we were using two of Sony's best Alpha lenses – the £2500 Sony DT 70-200mm f2.8 and the £700 Zeiss Vario-Sonnar T* 18-60mm f3.5-4.5 – won't have hurt.
Of course even the best lenses can't save a shoddy sensor, but the 24.3MP Exmor CMOS effort within the a77 II is anything but. It's clearly also helped by Sony's latest Bionz X processor, which both improves low-light shots – it goes up to ISO 25,600, with noise non-existant before ISO 1600 – and speeds up all-round operation. You'll notice that speed not just in autofocus and burst shooting but also in simple tasks such as switching from the rear LCD screen to the electronic viewfinder.
FINDER, KEEPER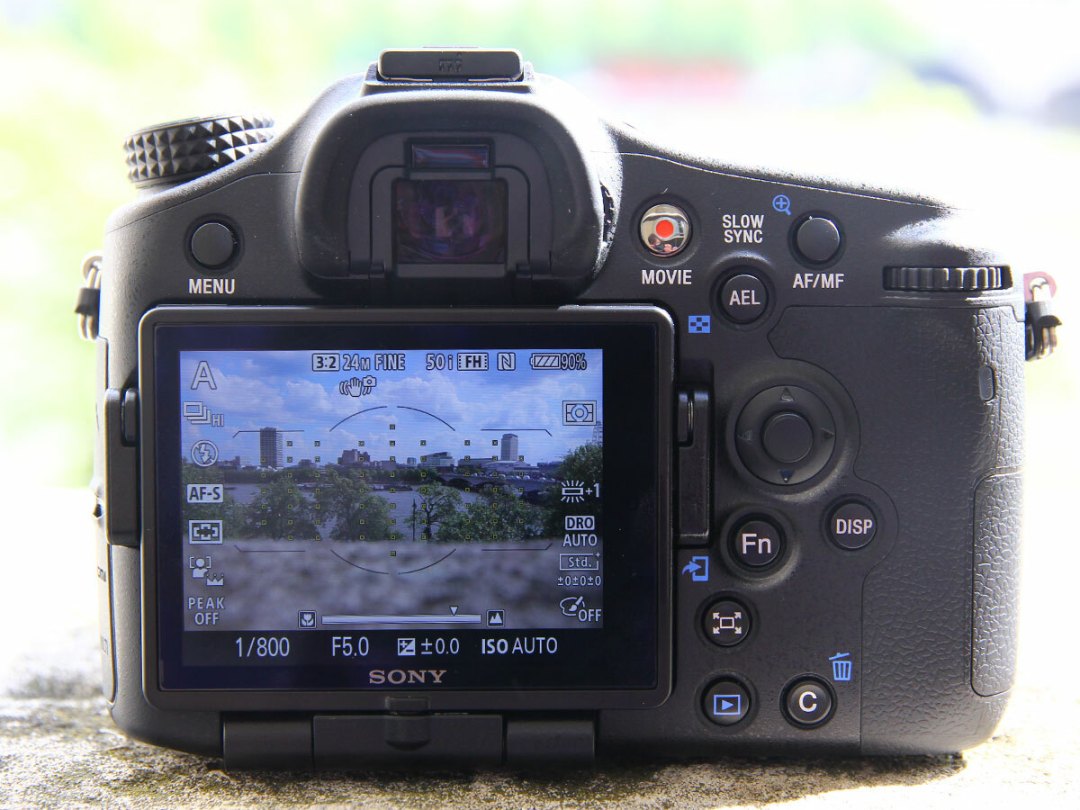 Speaking of the EVF, it's one of the best we've used. Personally, I don't like EVFs – optical viewfinders always seem clearer, brighter, more accurate, and EVFs can struggle to keep up with fast action. But there are plenty at Stuff who disagree with me (about most things) and on this occasion they've got a point. The 2.4k-dot OLED 'Tru-Finder' on the a77 II has 100% coverage, 1.09x magnification and plenty of space for displaying every bit of info you might want to see, all of which are advantages over rivals such as the Nikon D7100 and Canon 70D.
Better still, what you see through the viewfinder really is what you get: if a scene looks to be too dark, so will the resulting image. On a traditional DSLR, you have to rely on the camera correctly exposing the scene for you – and they don't always get it right. Of course, any compact system camera with an EVF will share this advantage.
The 3in LCD is a cracker too: big, bright and capable of twisting into pretty much any configuration you choose. Our only gripe? It took us about 10 minutes to work out how to flip it out in the first place.
AND THE REST…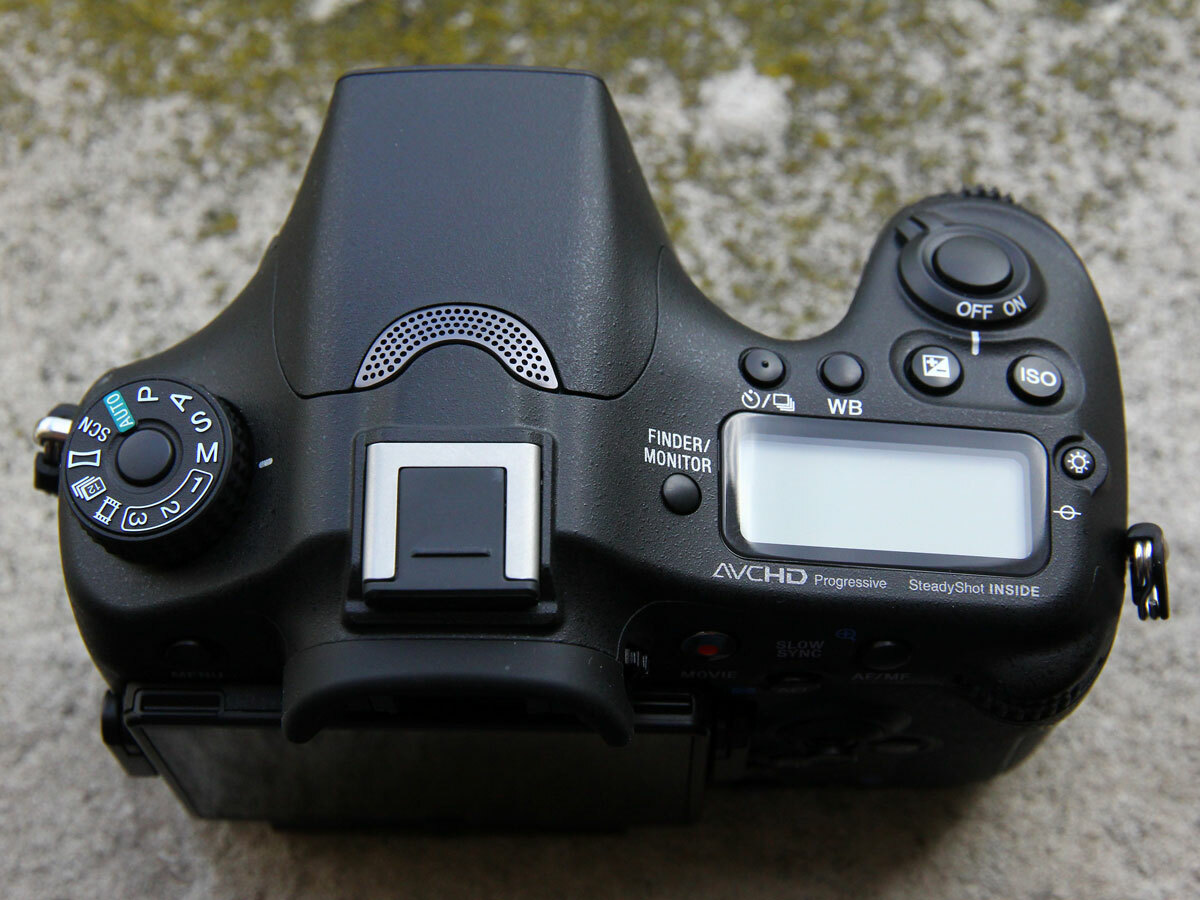 By the standards of today's all-conquering CSCs, the Alpha 77 II is a big, heavy camera. It's also extremely well built, with a weatherproof magnesium-alloy body and chunky grip. For us, the advantages of the latter outweigh the disadvantages of the former. The body is studded with manual controls, almost all of which are customisable. And while we didn't have nearly enough time to explore all of the options, or to delve too deeply into all of the many menus, we can't imagine it would take anyone long to work out how to use it.
Image stabilisation is built into the body – and in our brief time with the camera seemed to work very well. There's a pop-up flash and multi-interface shoe for external flashes and microphones, Wi-Fi and NFC and the customary creative modes which you'll never use.
SONY A77 II – INITIAL VERDICT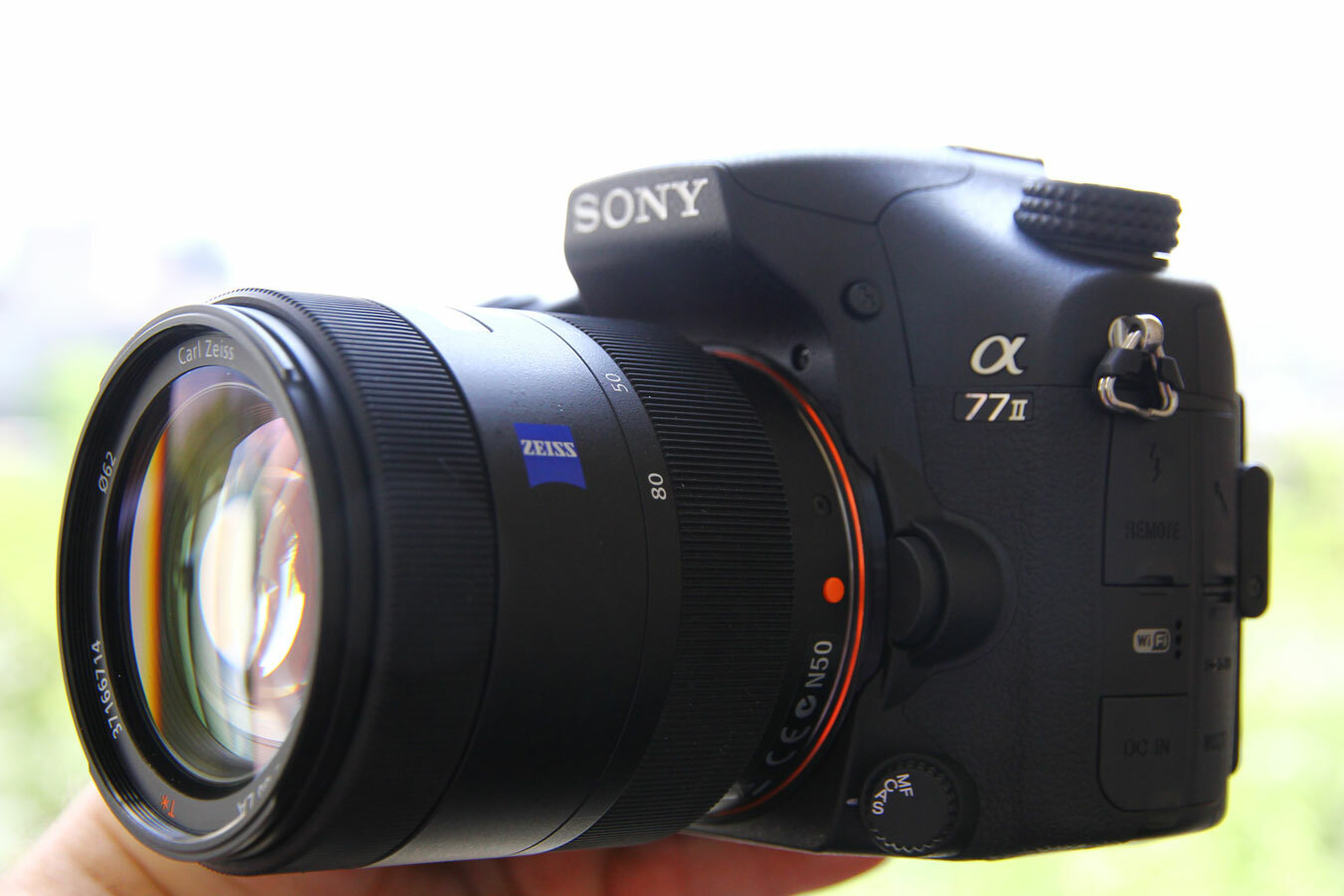 We didn't spend enough time with the a77 II to be able to properly judge it, but what we can say for sure is that we enjoyed every minute we had with it.
Shooting with it was a joy, the pictures we took with it were impressive and, if gadget journalists got paid more, we'd buy one tomorrow. At £1000 without lens, though, we'll have to content ourselves with giving it the full review treatment sometime soon.
READ MORE: The 10 best DSLRs and system cameras in the world right now