Sony Xperia XZ2 vs Apple iPhone X: Which is best?
Which has more of the flagship X-factor?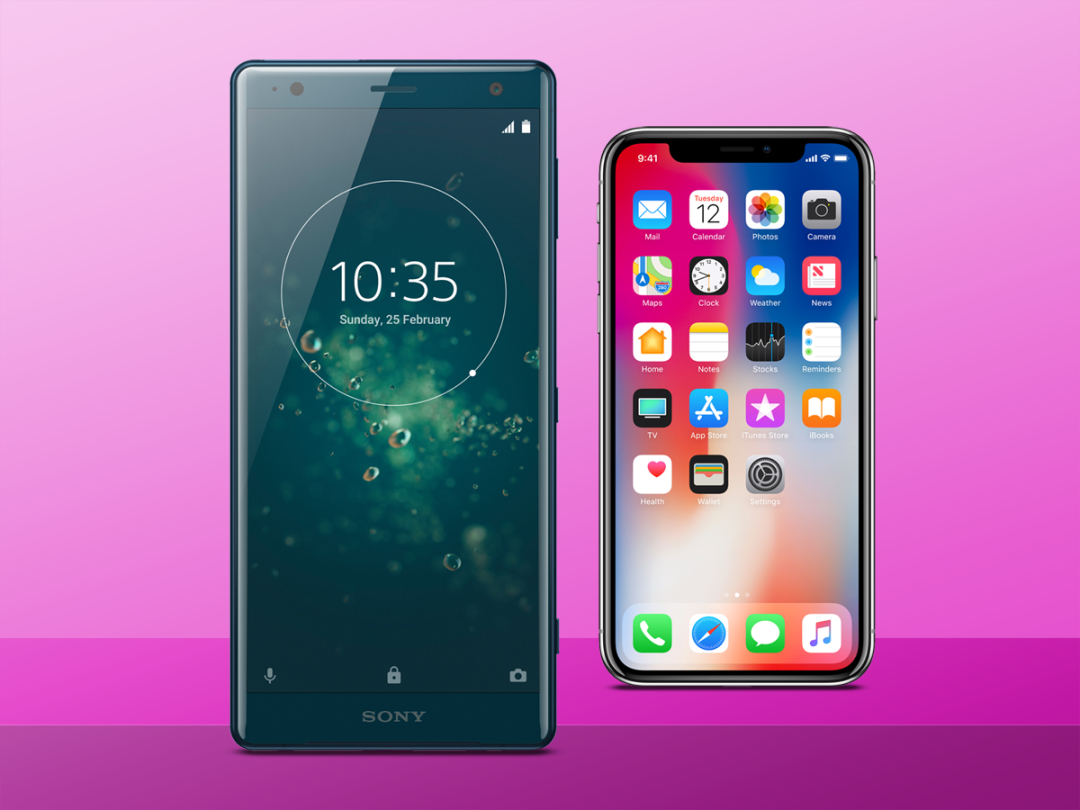 Apple's iPhone X currently sits at the top of the smartphone price scale, dangling its dazzling design and top-end specs above the competition – but it's too far out of reach for those of us who've already splurged our gadget pocket money elsewhere.
As great of a phone as Apple put together, spending £999 on a smartphone just isn't necessary. You're welcome to, of course – but you can get a lot of smartphone for a lot less money than that. And that's where Sony's new Xperia XZ2 falls. With a lot of horsepower yet slightly more modest design and components, there's £300 between these handsets.
So if you're considering one of these phones in the coming months, should you spend big on the iPhone X or be responsible and consider Sony's latest? Here's how this comparison shakes out, now that we've fully reviewed the Xperia XZ2.
Design: Major differences
Both of these handsets are obvious, top-tier flagships: they're glass and metal monoliths with front and back glass, along with aluminum on the XZ2 and stainless steel on the higher-end iPhone X.
But the XZ2 has a much more common look amongst Android phones. It's a little bit Pixel 2 XL-ish from the front, with a tall screen and a fair bit of curvy bezel. We like the shift away from Sony's old boxy aesthetic, but it looks a bit anonymous among today's Android flagships.
That's certainly not true with the Apple iPhone X, which might be divisive for its camera notch on the front but wows with its gorgeous all-screen front. This is one of the best-looking phones on the market today, and distinctive in a way that the Xperia XZ2 unfortunately isn't. Some will hate the notch, but the iPhone X is bold and original.
Verdict: Apple iPhone X
Screen: A notch above
These screens aren't that far off in resolution, although Apple has a slight advantage: the iPhone X screen is 2436×1125, while the Xperia XZ2 comes in at 2160×1080.
And the 5.8in iPhone X screen also has the benefit of being an OLED panel – and a stunning one at that, thanks to manufacturer Samsung. It's right up there with the Galaxy S8 in terms of contrast and colour, plus it's incredibly bright. Paired with the bezel-lite design, it looks absolutely wonderful.
Sony's screen can't help but pale a bit by comparison, as a 5.7in extra-tall (18:9) LCD that looks pretty ordinary alongside the iPhone X. It's capable of upconverting standard HD video into HDR, which is a neat trick, but we didn't really see the effects in action during our review testing. Overall, the iPhone X screen has a lot more pop to it.
Verdict: Apple iPhone X
Camera: iPhone excellence
The iPhone X lightly improves upon the dual-camera design of the iPhone 8 Plus, making it not only the best of Apple's smartphone cameras, but also one of the best you'll find on any phone today.
That's thanks to the twin 12MP setup, which has f/1.8 wide-angle and f/2.4 telephoto sensors, both now with optical image stabilisation. These larger, faster sensors deliver more saturated colours and improve dynamic range.
The Pixel 2 has the slight edge on delivering best-of-the-best shots, but the iPhone X is right up near it, and most of your everyday snaps should be excellent. You also get the cool dual-camera abilities, such as Portrait shot blurring and bokeh effects.
Sony's solution sadly pales in comparison to it. It's a single 19-megapixel shooter, and while you can net some fab shots with excellent lighting, even well-lit shots show some noise. And low-light stills just aren't great, due at least in part to the lack of optical image stabilisation.
The Xperia XZ2 captures sharp 4K HDR video footage, as well as super slow-motion footage captured at a staggering 960 frames per second – the iPhone X only does 240fps. That's a fringe benefit, but hey, it's something. Even so, the iPhone X is the much better option for everyday still shooting.
Verdict: Apple iPhone X
Performance: No slouches here
Sony's phone opts for the latest go-to Android processor, the new Snapdragon 845 – and it offers more speed and efficiency than last year's flagship-level Snapdragon 835. And with 4GB RAM within, it's certainly no slouch with games, media, and more.
But Apple's own A11 Bionic chip remains unparalleled in sheer horsepower, beating anything that Android can offer in both single-core and multi-core scores. It goes a notch lower on RAM with 3GB, but iOS 11 is silky-smooth and there's a lot of processing grunt available for glossy games and apps.
The Xperia XZ2 also provides a plenty swift everyday experience with Android Oreo, but based on the benchmarks, it seems like Apple has a bit extra raw speed available to tap into as needed.
Verdict: Apple iPhone X
Battery and perks: Varying extras
Apple's iPhone X is a pretty capable all-day handset with its 2,716mAh battery, plus wireless charging is handy for quick top-ups. The Xperia XZ2 manages to pack in a bit more capacity at 3,180mAh and also has that lower-resolution screen to power, which saves a bit of power throughout the day. It also offers wireless charging. Ultimately, both do a good job of keeping you going throughout a full day with solid usage.
In terms of capacity, the iPhone X offers 64GB and 256GB varieties, with the latter adding £150 more to the eye-popping price. The XZ2 sticks with 64GB of internal storage, but has a huge perk with the ability to add cheap microSD storage to expand upon that tally.
The Xperia XZ2 also has a haptic feedback feature that provides a rumbling sensation that matches whatever music or game audio you're playing on the phone… but that's not something we expect to use much, if ever.
Meanwhile, the iPhone X has its TrueDepth sensor, which works very well for Face ID security but also goes a bit silly with Animoji. Sony doesn't have anything like that, but its fingerprint sensor on the back does a fine job with security.
Sony's expandable storage advantage earns the Xperia XZ2 this lone category win, but if you're more excited about Face ID than microSD, then go ahead and mark the opposite on your personal checklist.
Verdict: Sony Xperia XZ2
Verdict: Tough to compare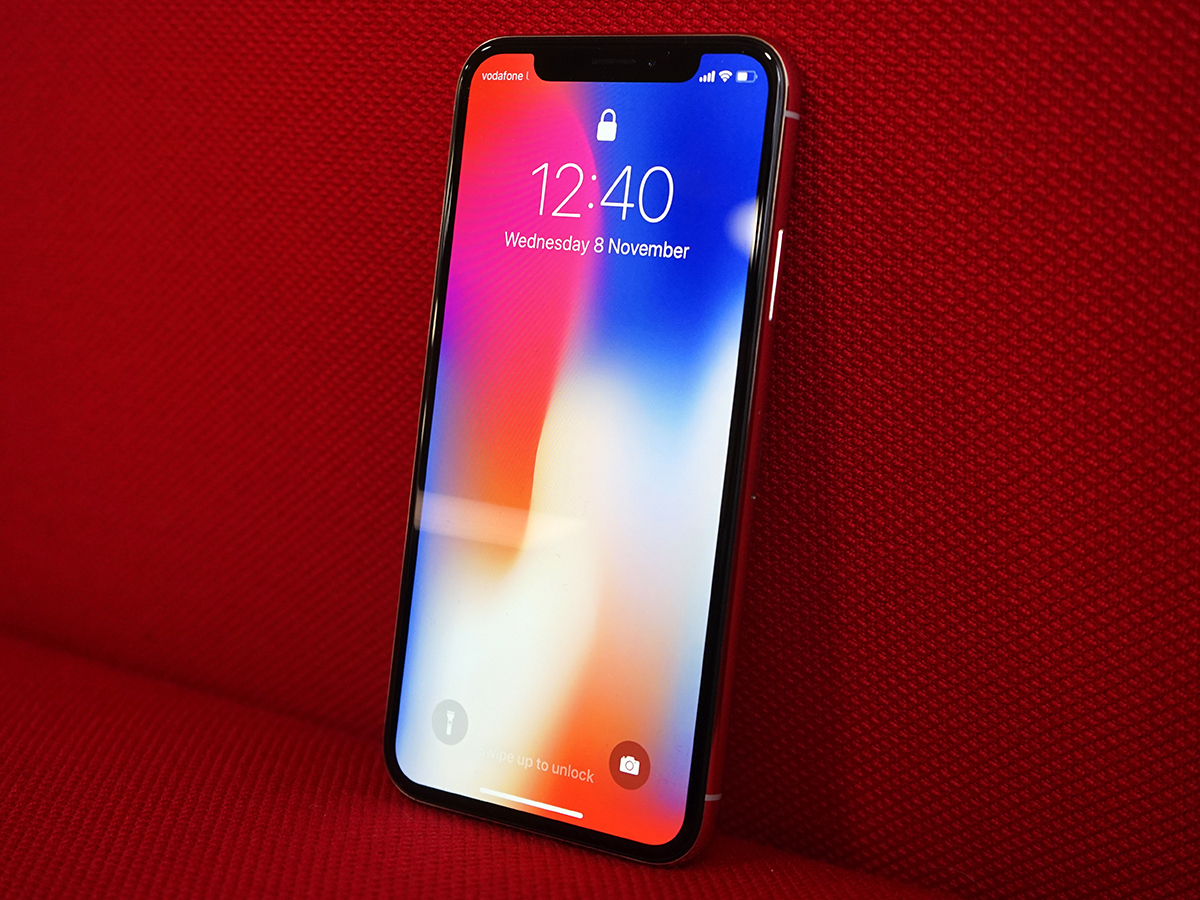 If these sound like two very different phones, well… we're right there with you. The iPhone X is offers top-tier luxury, with flashy good looks, a gorgeous display, and plenty of power. Oh, and it's £999, which is a hell of a lot to spend on a smartphone.
The Xperia XZ2 doesn't hit the same heights. The design is common, the screen isn't as impressive as those in its flagship competition, and the camera's a little disappointing. That's a bit underwhelming for a £699 phone, to be honest. You can do better for that kind of scratch.
Which phone is better overall? It's the Apple iPhone X, no doubt – but we can't ignore that £300 price difference. If you're not looking to spend a grand on a new smartphone, then you can go ahead and count the iPhone X out; you won't find it much cheaper anytime soon.
But if you're still keen on spending several hundred dollars on a smartphone, we'd rather point you towards the Samsung Galaxy S9 or Google Pixel 2 XL, for example – or you can save even more with the OnePlus 5T and Honor View 10, both available for £449 apiece.
The Sony Xperia XZ2 is a very good flagship, but there are better options for similar cash in 2018. And if you don't mind spending a mint, then hey, the iPhone X really is pretty brilliant.
Winner: Apple iPhone X