Stuff meets: Lego designer Mike Psiaki
Our regular series about the people that make (and use) the tech and gadgets we use everyday
We speak to top Lego designer Mike Psiaki about his process, and how new bricks join the system.
In our building we have a central warehouse that has every piece currently in production. I think it's maybe 50 million bricks in there or something.
Sometimes we'll just walk around and look at individual pieces. And we'll be like, "Yeah, that one is really nice!" and grab it for our project. A lot of the basic structural stuff, we already have. Lego models are all designed in this way where they stack upwards – we talk about it as a stacking system. But you can't really start designing that way, so we're very good at holding things delicately. And once you have that first version, then you need to start thinking about how it could be built from the bottom up.
We only have so many sizes of wheel, so you can pretty easily arrive at what size a car will be.
You just look up the dimensions of the real car and figure out what is the track and what is the wheelbase, and then put together a sturdy frame connecting the wheels at the right spots – then you can start from there. On the Porsche 911 last year the most important thing was how to do the front shoulder, including the headlight: I know we can figure the frame out but it's the angles and the subtle curves that are the challenge – to figure out how we'll actually get each piece in the right spot.
We start to build digitally.
That's because we can hold all those things in space very easily, but it's really hard to do in real life. And so you can start to get a feel of how everything will work together without having to figure out the frame that will hold it all in place. We can't really know where the frame needs to be until we know what things need to attach to it and where they need to attach. So that is one big benefit of being able to work digitally. Sometimes we get overconfident in our abilities to imagine physics in the digital model – you can get to a point where this half and this half are connected just by one stud or something!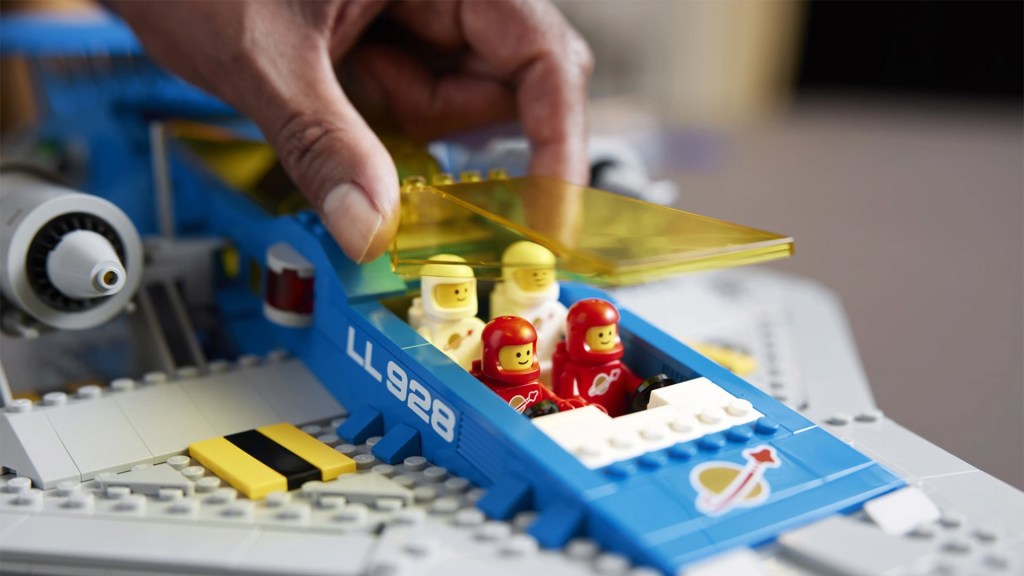 We give the models to other people within Lego to build first, not model designers.
They're not developers or designers, they just need to have an association with product development in some way – and the right kind of clearance levels to see the models! Over the course of development of instructions, there are sometimes up to 30 different people building it through to check the logic of it. It's also an extra check on the bill of materials to make 100% certain that everything that's needed is there.
We've done a lot of cars in the past.
There are certain shapes in cars that are quite critical to the design, and we don't have any elements that exist for those. So upfront when we say we're doing this specific car, we know there are going to be one or two things that we're going to need a new shape for.
When we're making elements like that in an 18+ model, we're also thinking about it in terms of the whole Lego system.
We have to be really careful that the shape we design is something that still fits well within the system. We don't want to just make a piece because it's going to help us build this specific portion – we want to make a piece that will help us to build this portion but also then benefit the Lego building system as a whole. And we often test stuff with kids as well – to make sure that, just because we're putting it in an 18+ set, that doesn't mean we're losing that creative ability for younger kids. And as part of that, we need to make sure the pool of elements doesn't just grow exponentially forever, so we sit down every year and go through them.
Mike Psiaki's Lego designs include the 90th anniversary version of the Galaxy Explorer spacecraft, the 2017 NASA Apollo Saturn V rocket and the 2020 version of the Ghostbusters Ecto-1 Cadillac.