The 12 best new Lego sets for 2022
Go get your brick on with these brand-spanking kits
On the hunt for the best new Lego sets in 2022? You're in the right place. With almost too many Lego releases to keep up with, we've taken the liberty of hand-picking some of our favourite new sets to help make life that little bit easier.
From brand new Lego Star Wars and Harry Potter, to glorious brick-based foliage and a superb DeLorean replica, there's a whole host of shiny new blocky goodness to sink your teeth into.
Without further ado, here are some of the best Lego sets in 2022 so far:
Lego Death Star Trench Run Diorama (£54.99)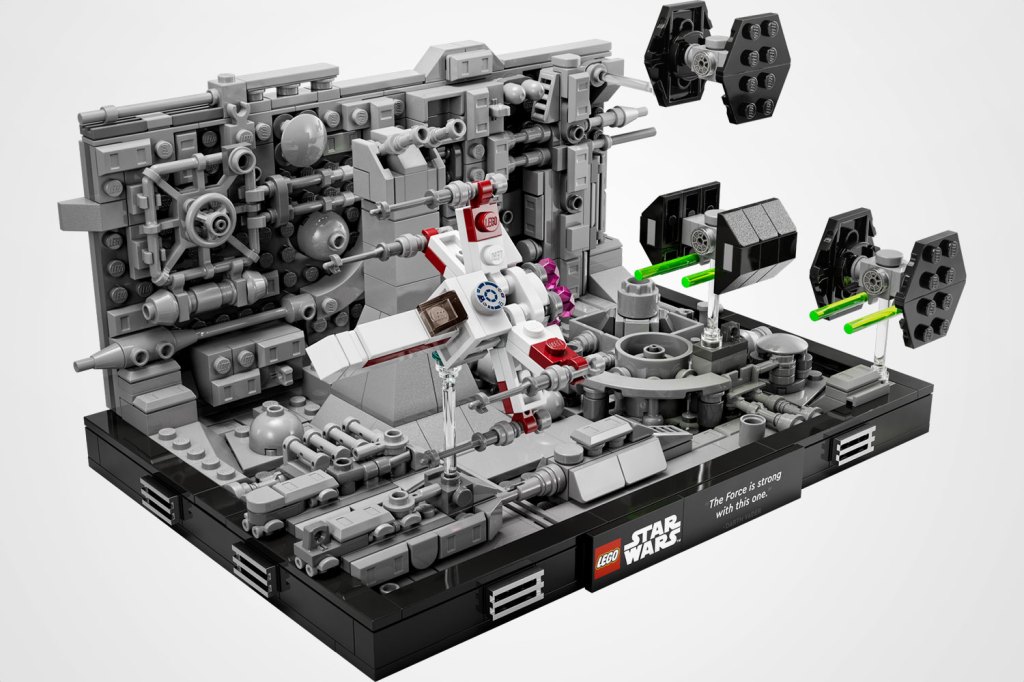 Look, we could sit here and talk all day about the deus ex machina that is the Death Star's Thermal Exhaust port. Or we could move on and marvel at this delightful action-packed diorama which breathes wonderfully Lego-infused life into one of cinema's most memorable scenes. You can almost hear the desperate pew pews pews of the cute little TIE Fighters. Bless them.
Lego Succulents (£44.99)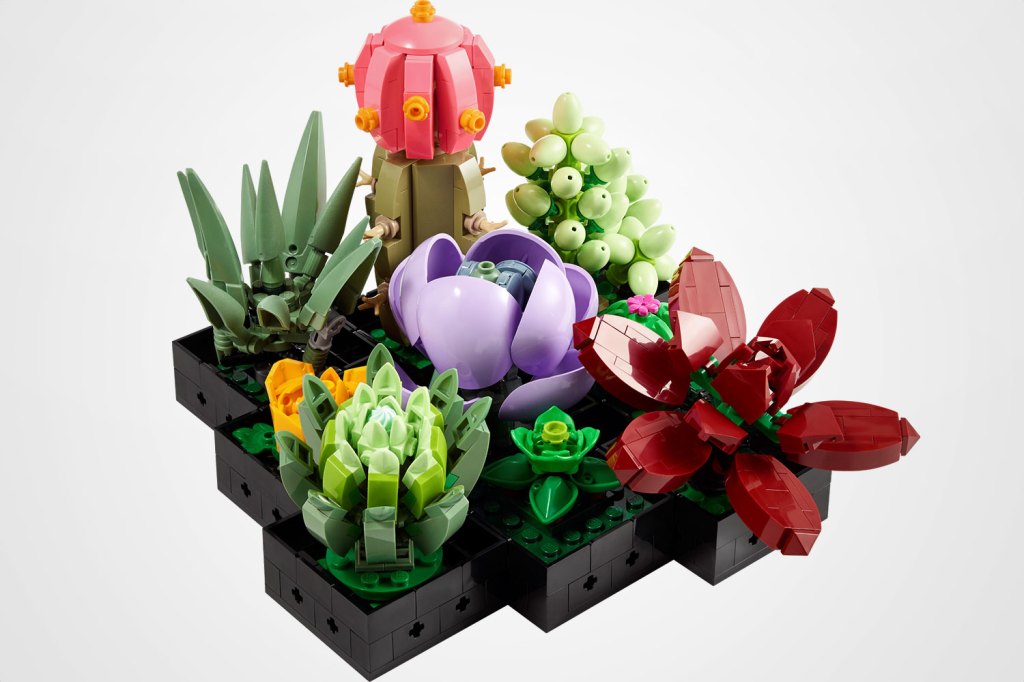 Plants are great and all, but looking after them can be a massive chore if you're not gifted with green fingers. Having managed to accidentally kill countless (supposedly low-maintenance) indoor greenery over the years, we're particularly drawn to this charming collection of Lego succulents which will remain looking vibrant and fresh long after we've shuffled off this mortal coil. A perfect accompaniment to any shelf or desk that needs livening up, and they're cat-proof too. Probably.
Lego I am Groot (£44.99)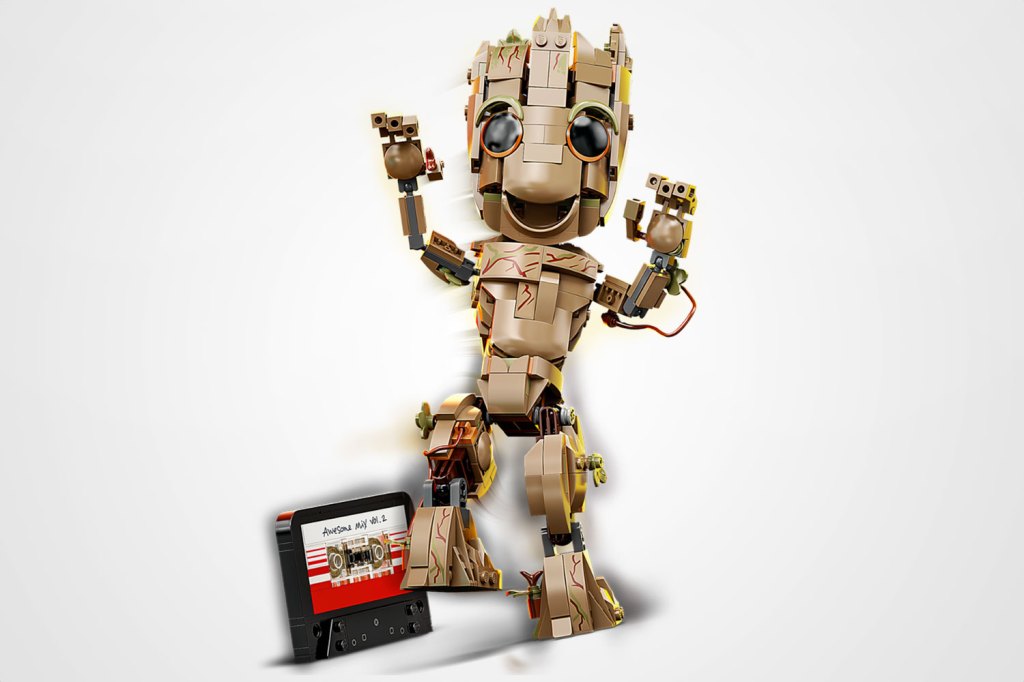 This adorable Groot model comes complete with replica mix tape and fully poseable limbs, letting you rearrange the little fellow to your heart's content. With a gorgeous little smile and wide eyes brimming with wonder, it's an ideal accessory to brighten up a little one's bedroom, dreary home office, or fully kitted-out Marvel Cave.
Lego Back to the Future Time Machine (£149.99)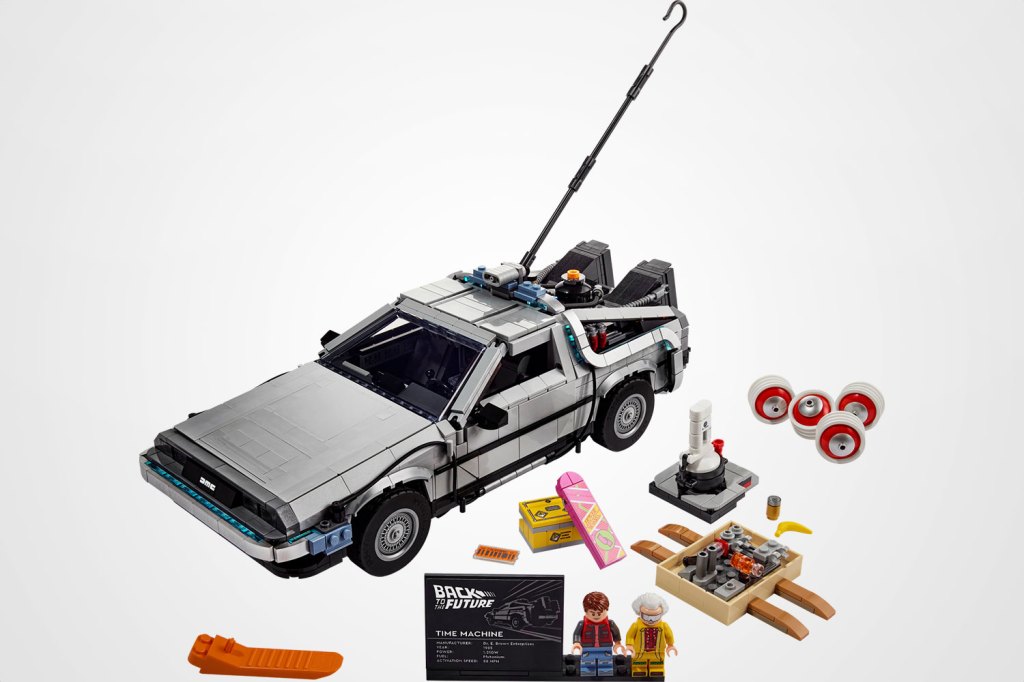 This beautiful recreation of one of the most iconic cars to hit the silver screen is a veritable masterpiece, featuring a miniature DeLorean — complete with Flux Capacitor and fold-down hover conversion tires — along with Doc Brown and Marty McFly minifigures. Comes with hoverboard, OUTATIME license plate and other accessories that convert the coveted set of wheels to the version found in all three films.
Lego Peach's Castle Expansion Set (£114.99)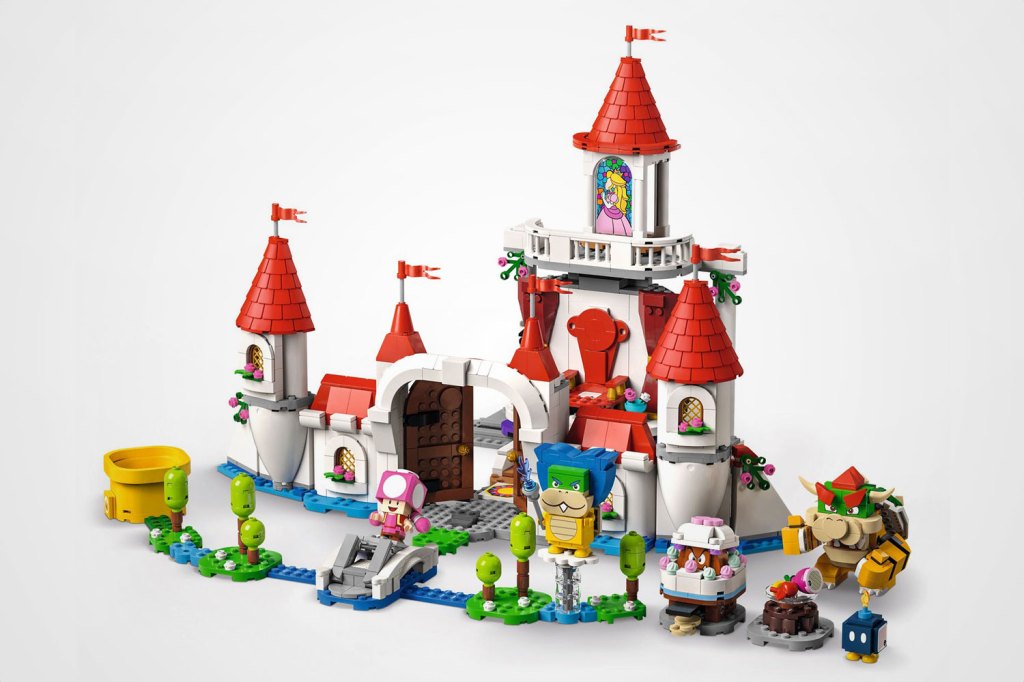 This expansion set lets you, well, expand, on your Lego Super Mario World Starter Course setup, bringing Princess Peach's turret-laden castle into the mix. Bowser, Ludwig, Toadette, Goomba and Bob-omb figures are all included, while Mario, Luigi and Peach figures (not included) can activate various triggers to earn virtual coins via the Lego Super Mario app.
Lego The Globe (£174.99)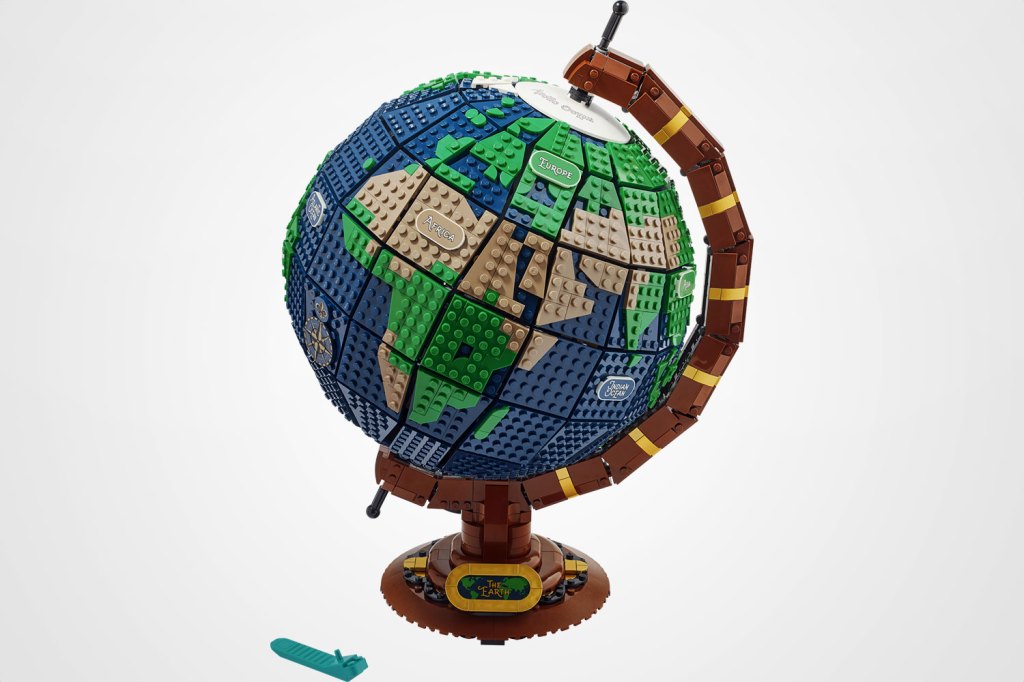 This 2,585-piece set is a faithful recreation of a rather important Pale Blue Dot, complete with a spinning axis and glow-in-the-dark continent and ocean labels. The best part, though, is the ability to completely customise the globe as you see fit, attaching practically anything you fancy to it, from Lego giant squids and hot air balloons, to parrots, houses and more.
Lego Thor's Hammer (£104.99)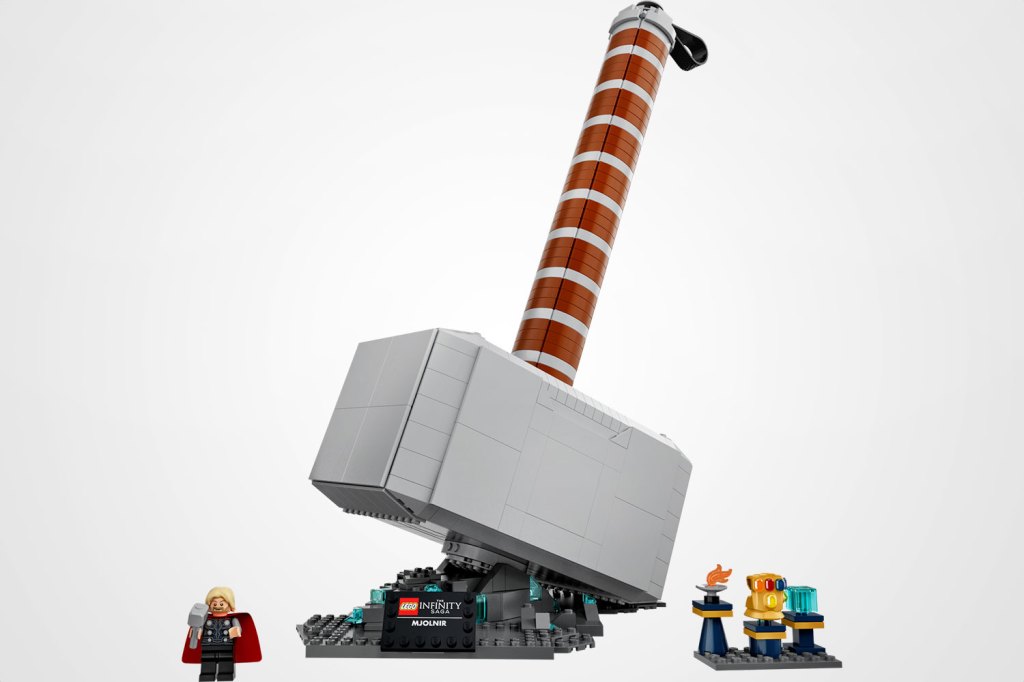 Thor's legendary Mjölnir hammer is yours to wield (once you've successfully built it, that is). Large enough to bonk your mortal enemies with, it also has a clever hidden compartment for some miniature collectibles consisting of the Infinity Gauntlet, the Tesseract, Odin's Fire, and Thor.
Lego Real Madrid – Santiago Bernabéu Stadium (£309.99)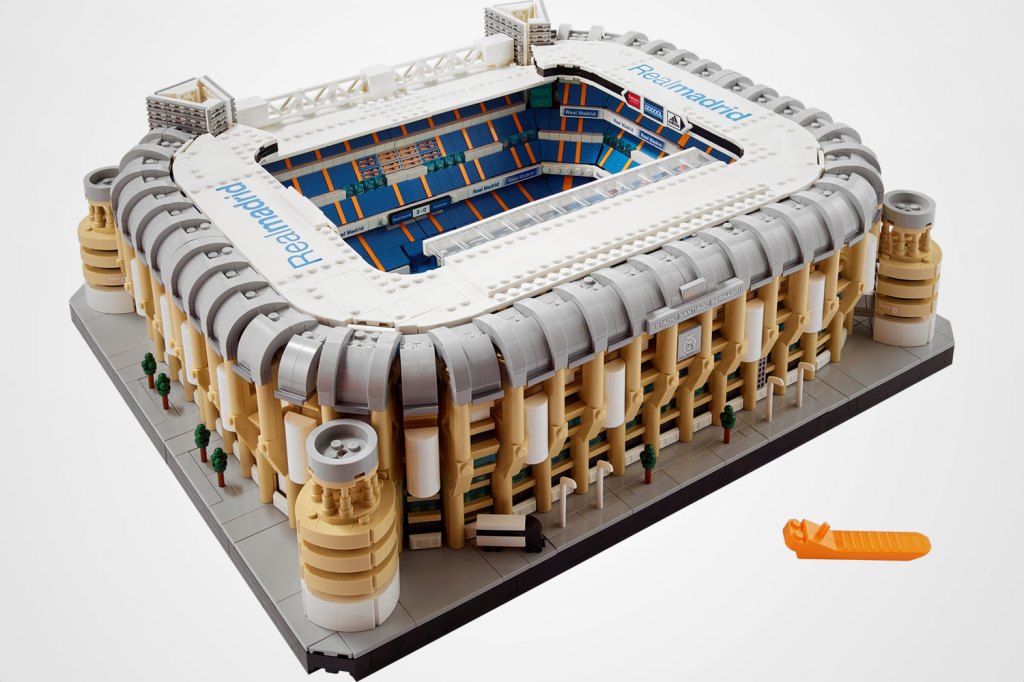 A Whopping 5,875 pieces make up this incredible recreation of Real Madrid's hallowed Santiago Bernabéu Stadium. Practically echoing the roars of fans witnessing some of the best players to have ever graced the pitch, it comes complete with iconic towers, walkways, ticket offices and even a team bus, not to mention the glorious pitch and its famous chequered grass pattern.
Lego T. rex Breakout (£89.99)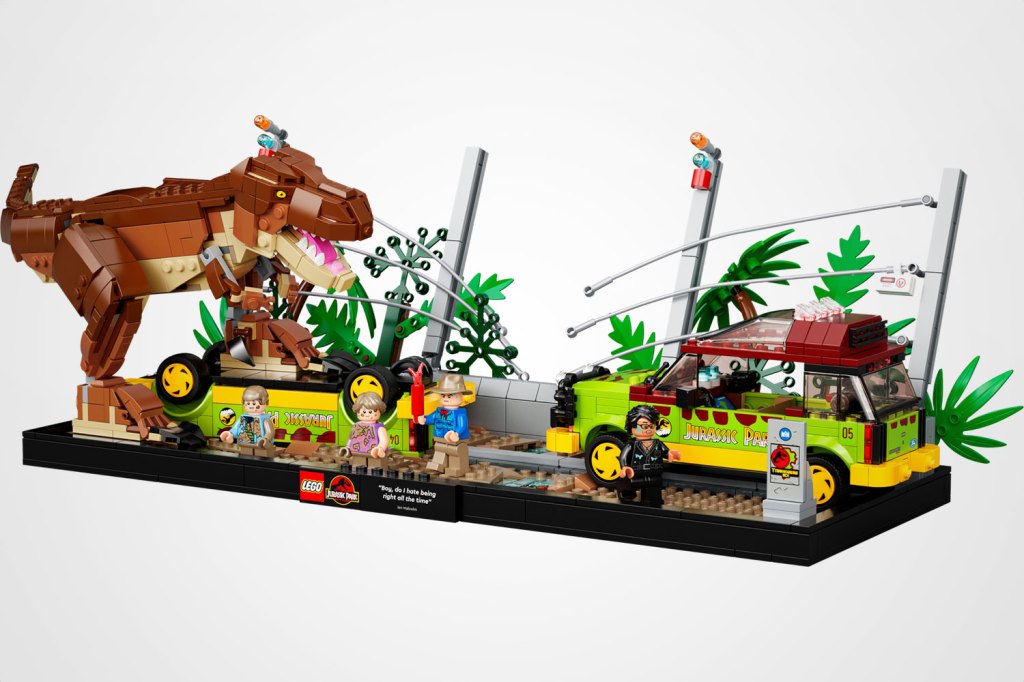 Dinosaur purists will argue that Spielberg's T. Rex should have had feathers, not to mention the fact that it's vision was almost certainly not based purely on movement. But they're boring. Instead, celebrate one of cinema's tensest rear-clenching moments with this Jurassic Park diorama. With two Ford Explorers kitted out in an instantly recognisable paint job, a big 'ol scary lizard and a suitably terrified Jeff Goldblum, it's a worthy centrepiece in any movie aficionado's collection.
Lego 12 Grimmauld Place (£114.99)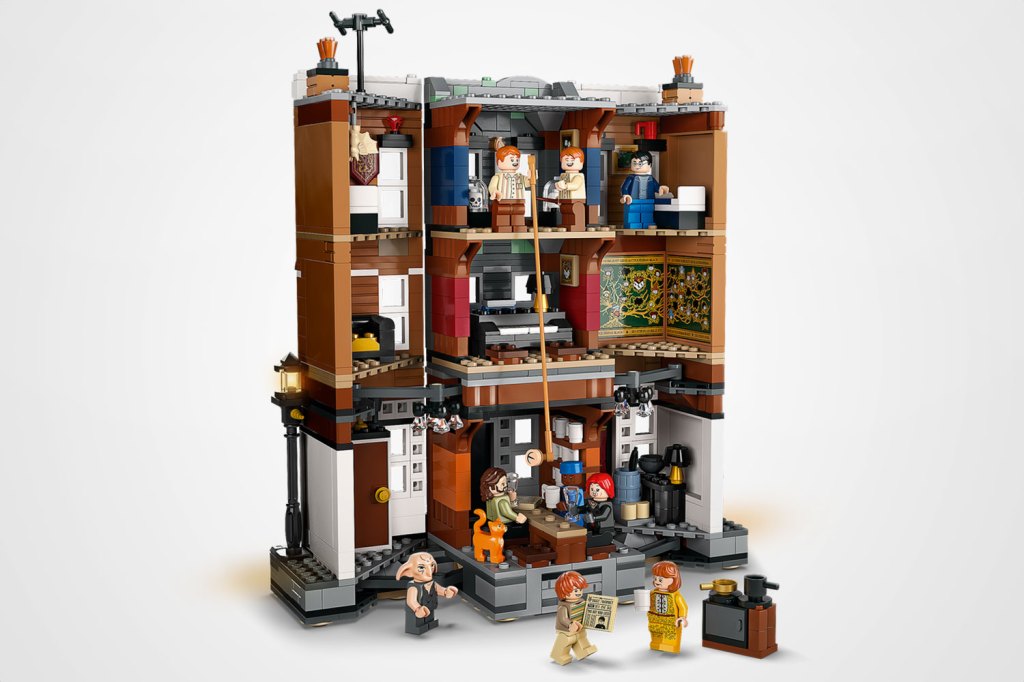 Number 12 Grimmauld Place might not mean anything to non-Potterheads, but if you know the cure for petrification and the significance of a phoenix's tears, then you'll also recognise the address as none other than Sirius Black's family home — aka the ultra-secret headquarters of the evil wizard-fighting Order of the Phoenix. With a miniature Harry, Ron, Sirius, Kreacher and more, there are plenty of secrets to discover for kids and grownups alike.
Lego The Rolling Stones (£129.99)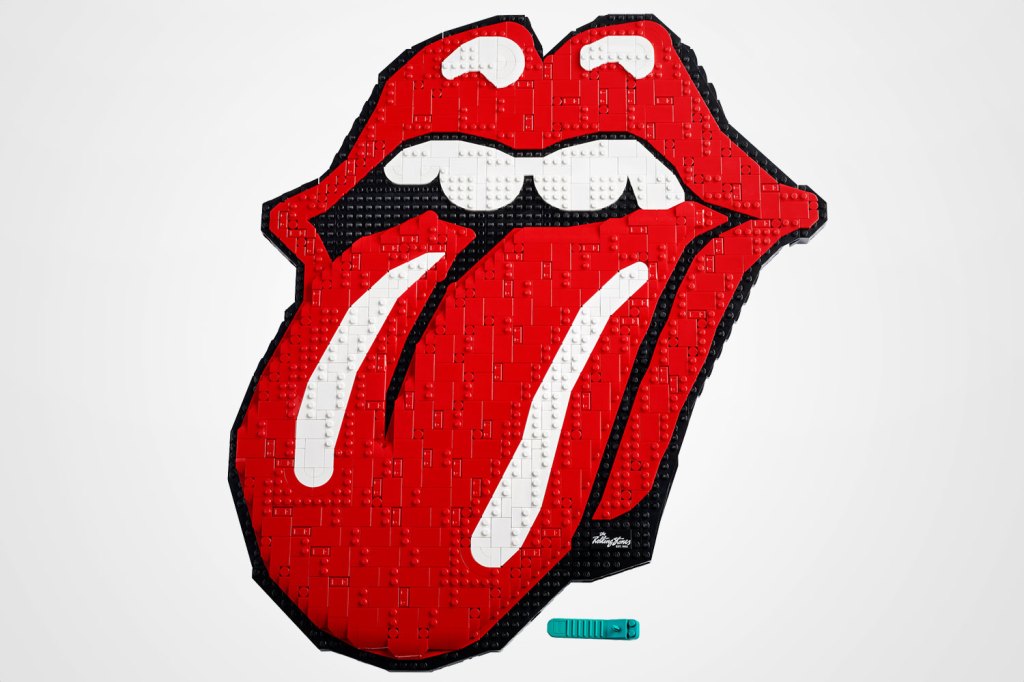 The ultimate gift for any Lego/Rolling Stones fan, this 3D wall-hanging logo celebrates true rock and roll legends in style. Scan the accompanying QR code and your ears will be treated to close to tailor-made soundtrack content too, letting you immerse yourself in a different world where, despite their claims, plenty of satisfaction was surely had by all.
Lego 1×1 Brick NiteLite (£17.99)
Right, so technically this isn't a Lego set per se, but we had to squeeze it in regardless. A great way to add some low-level ambience to bedrooms, offices and more, this silicone recreation of a standard 1×1 Lego brick doubles up as a functional night-light with a simple tap. With a 15-minute auto timer and different colour modes, this battery-powered bit of kit comes in five versions including yellow, white, red, pink, and blue.