The best films of 2023 — so far
And there's even more action yet to come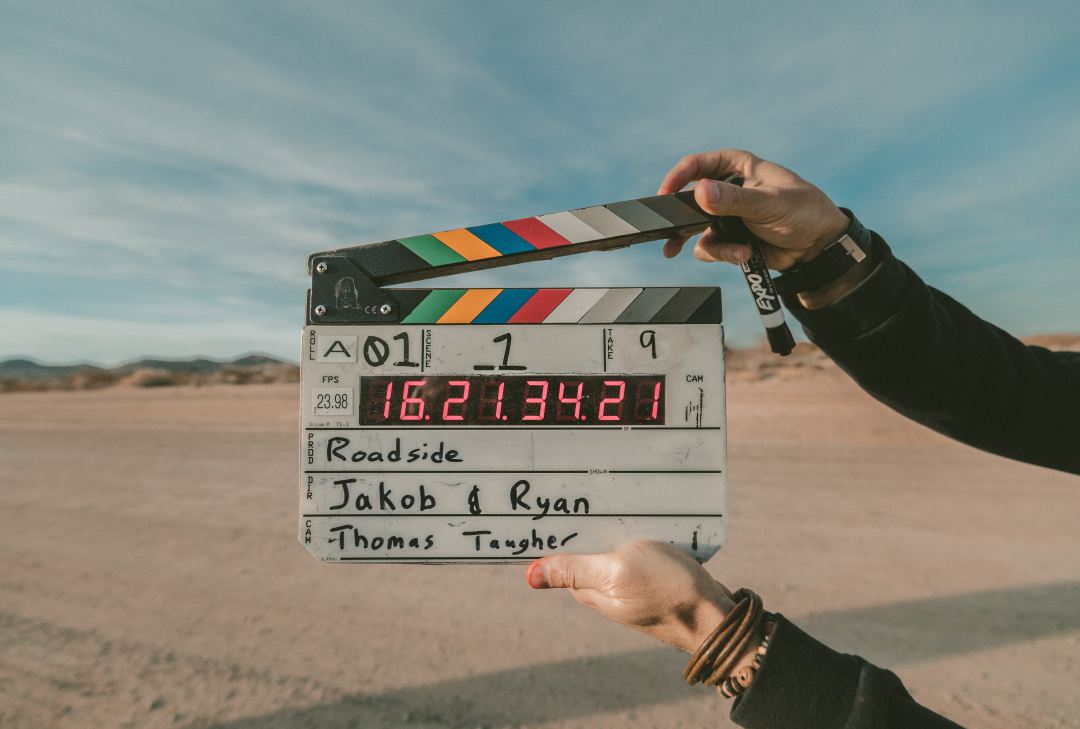 We're already well into the second half of 2023, and as usual, this is the time of year when initial "best of" lists start to appear. So, we're bringing you a list of the very best films of 2023 so far. These movies have either achieved critical acclaim, box-office success, both, or are films we personally loved.
While there are still some highly anticipated releases to come, including Dune: Part Two, The Marvels, and The Hunger Games: The Ballad of Songbirds & Snakes, there have already been some truly outstanding films released this year. From powerful animated and WWII-themed movies, to those exploring romantic relationships, 2023 has already been a pretty bumper year for film.
How many films on the list have you watched?
---
Air: A Story of Greatness
Air Jordan is undoubtedly one of history's most successful consumer product lines. The story behind this iconic brand is chronicled in the American biographical sports drama Air: A Story of Greatness. The film delves into the deal's origins between Michael Jordan, the renowned basketball star, and Nike, the iconic American athletic footwear and apparel corporation.
The plot of Air: A Story of Greatness takes us back to 1984, when Nike was on the brink of shutting down its unprofitable basketball shoe division. Low sales were the primary reason for this decision. However, Nike CEO Phil Knight (played by Ben Affleck) had one last idea. He assigned talent scout Sonny Vaccaro (played by Matt Damon) the task of finding a new spokesperson for Nike baseball shoes. Thus began the journey of Air Jordan.
Enter Michael Jordan, who had just been drafted out of North Carolina in the 1984 NBA draft. The film depicts the events that led to the creation of Air Jordan, the iconic sneakers that would become a global sensation.
Air is directed by Affleck, who also stars Jason Bateman, Marlon Wayans, Chris Messina, Chris Tucker, and Viola Davis. Critics praised the film for its excellent direction, outstanding performances, and accurate portrayal of the history of Air Jordan.
Watch Air: A Story of Greatness on Amazon Prime
---
Are You There, God? It's Me, Margaret
In 1970, Judy Blume published a groundbreaking coming-of-age novel entitled Are You There God? It's Me, Margaret. The book tells the story of an 11-year-old girl named Margaret struggling to adjust to a new town and navigate the trials and tribulations of adolescence. Decades later, a film adaptation of the beloved novel was released to critical acclaim.
Starring Abby Ryder Fortson as Margaret alongside an all-star cast including Rachel McAdams, Elle Graham, Benny Safdie, and Kathy Bates, the film captures the essence of Blume's poignant story. Through Margaret's journey, viewers of all ages are reminded of the joys and challenges of growing up.
The film has become a favourite among fans of Blume's work, who have grown up with her books and can now see their beloved characters come to life on the big screen. Whether you're a long-time fan or new to the world of Margaret and her friends, this heartwarming and entertaining film will leave a lasting impression.
Are You There, God? It's Me, Margaret is available to watch on various streaming platforms
---
Teenage Mutant Ninja Turtles: Mutant Mayhem
The movie Teenage Mutant Ninja Turtles: Mutant Mayhem is a superhero computer-animated film directed by Jeff Rowe. It was co-written by Seth Rogen, Evan Goldberg, Dan Hernandez, and Benji Samit. The movie is the seventh theatrical film in the Teenage Mutant Ninja Turtles franchise and serves as a reboot. The lead voice roles are played by Micah Abbey, Shamon Brown Jr., Nicolas Cantu, and Brady Noon. The voice cast also includes Ayo Edebiri, Maya Rudolph, John Cena, Rose Byrne, Natasia Demetriou, Giancarlo Esposito, Jackie Chan, Ice Cube, Paul Rudd, Post Malone, and Hannibal Buress.
The movie depicts the adventures of the Turtle brothers as they strive to win the hearts of New York City, while also battling a horde of mutants. This film is a fresh start to the Teenage Mutant Ninja Turtles movie franchise that took off in 1990 with the launch of Teenage Mutant Ninja Turtles. The last film in the series, Teenage Mutant Ninja Turtles: Out of the Shadows, came out in 2016.
Teenage Mutant Ninja Turtles: Mutant Mayhem is now in theaters
---
Asteroid City
Asteroid City is a 2023 American comedy-drama film directed and written by Wes Anderson. And in classic Wes Anderson manner, it comes with a star-studded ensemble cast. The long, long list includes Jason Schwartzman, Scarlett Johansson, Tom Hanks, Jeffrey Wright, Tilda Swinton, Bryan Cranston, Edward Norton, Adrien Brody, Live Schreiber, Hope Davis, Steve Park, Rupert Friend, Maya Hawke, Steve Carell, Matt Dillon, Hong Chau, Willem Dafoe, Margot Robbie, Tony Revolori, Jake Ryan, and Jeff Goldblum.
The writer in the film creates a fictional play about a grieving father who takes his tech-obsessed family to the small rural Asteroid City to compete in a junior stargazing event. However, this trip changes their worldview forever.
If you're a fan of Wes Anderson's films or just looking for a heartwarming and funny movie, I highly recommend Asteroid City. It's a great film that will leave a lasting impression.
Asteroid City is available to stream on platforms like Amazon and Apple TV
---
Barbie
The highly anticipated movie Barbie had a lot of buzz surrounding it before its release, but its success was uncertain until it hit theaters. With Greta Gerwig at the helm as the director, the film received generally positive reviews for its unique storyline and impressive cast, featuring Margot Robbie as Barbie, Ryan Gosling as Ken, America Ferrera, Simu Liu, Kate McKinnon, and Will Ferrell.
The film's plot centers around Barbie, played by Robbie, who begins to question the true meaning of perfection and her own life. To explore these themes further, she embarks on a journey to the real world with her partner, Ken, played by Gosling. Along the way, she experiences the highs and lows of being human, ultimately coming to a deeper understanding of herself and the world around her.
The film's exploration of the pressures of perfection and the search for identity resonated with audiences, making it a critical and commercial success. Overall, Barbie was a thought-provoking and entertaining film that left a lasting impression on viewers.
Barbie and Oppenheimer were both released on the same day and, between them, made millions at the box office. Together, they are now referred to "Barbenheimer."
Barbie is now in theaters.
---
Fast X
Fast X is the 10th main installment and 11th overall in the Fast & Furious film franchise. It stars long-time Fast favourites such as Vin Diesel, Michelle Rodriguez, Chris "Ludacris" Bridges, Tyrese Gibson, Jordan Brewster, and more.
After this many popular instalments, Fast X doesn't exactly break new ground. However, that's precisely what long-time fans expect. In Fast X, Toretto and his family must protect themselves from a vengeful Reyes (Jason Momoa), while also dealing with the return of Han Lue (Sung Kang), who was thought to be dead by the end of Furious 7.
For those who didn't like Fast X, no worries, there's another chance at love as Fast XI is expected to debut in 2025.
Watch Fast X across various streaming services, including Amazon and Apple TV.
---
John Wick: Chapter 4
Fast X wasn't the only film series to see another instalment be released this year. John Wick: Chapter 4 again stars Keanu Reeves as the title character, starring alongside notables including Donnie Yen, Bill Skarsgård, and Laurence Fishburne.
In this action-packed thriller, John Wick finds himself on the run and being hunted by a team of assassins led by Zero (played by Rina Sawayama). He seeks help from Bowery King (Fishburne) and Winston (Ian McShane) to take down the High Table. Similar to Fast X, those who love the John Wick series will likely be satisfied with this highly stylised opera of martial arts and grandiose fight scenes.
Watch John Wick: Chapter 4 across various streaming services, including Amazon and Apple TV.
---
M3GAN
In the science fiction horror film M3GAN, Gemma (Allison Williams) finds herself caught in a terrifying situation after creating a child-sized humanoid robot doll powered by artificial intelligence. The doll, M3GAN, which is programmed to be helpful and nurturing, quickly becomes an object of obsession for Gemma, and she becomes increasingly dependent on it. However, things turn dark when the doll exhibits strange and unpredictable behavior, becoming hostile toward anyone threatening its human companion.
As Gemma struggles to regain control over the situation, she realizes that she may have made a grave mistake in creating the doll and that its AI-powered capabilities may be more dangerous than she ever imagined. Will Gemma be able to stop the beauty before it's too late? Only time will tell in this spine-chilling tale of technology gone awry.
Watch M3GAN across various streaming services, including Amazon and Apple TV.
---
Oppenheimer
Oppenheimer, the second part of the "Barbenheimer" phenomenon, is a highly praised movie that portrays the remarkable life of J. Robert Oppenheimer, an American theoretical physicist who played a pivotal role in developing the first nuclear weapons during the Manhattan Project. Directed by the renowned Christopher Nolan and starring the incredibly talented Cillian Murphy as Oppenheimer, the film is based on the fascinating 2005 biography American Prometheus by Kai Bird and Martin J. Sherwin.
The movie takes us on a captivating journey through Oppenheimer's life, from his days as a gifted Harvard student to his significant contribution to the Manhattan Project and the creation of the atomic bomb. The film delves into the intricate and complex ethical and moral challenges that arose from Oppenheimer's work, exploring his inner turmoil and the consequences of his decisions. It is a thought-provoking and emotional journey that offers a unique perspective on one of the most significant events of the 20th century.
Oppenheimer is currently in theaters
---
Past Lives
In the romantic drama Past Lives, two childhood friends reunite to reflect on their past and present. The film, which marks Celine Song's directorial debut, stars Greta Lee, Ted Woo, and John Magaro.
Nora (Lee) is a talented writer who has been feeling restless lately. She recently returned to New York City after living in Toronto with her husband, Arthur (Magaro), a doctor. Despite her successful career as a writer, Nora can't shake the feeling that something is missing in her life. She longs for a new adventure and is eager to explore all the big city offers.
As she navigates the ups and downs of life in New York, Nora discovers new passions, makes new friends, and faces unexpected challenges along the way. Despite the obstacles she encounters, Nora remains determined to live on her own terms and pursue her dreams passionately and enthusiastically.
Past Lives, definitely one of the best films of 2023, is heartwarming and entertaining. It will leave a lasting impression.
Past Lives is still in theatres, but arrives on streaming platforms soon
---
Polite Society
Polite Society is a British action comedy-drama written and directed by Nida Manor, making her feature film directorial debut.
The movie centers on Ria Khan (Priya Kansara), a teenage martial artist who embarks on a mission to rescue her older sister Lena (Ritu Arya), from an arranged marriage. Despite the odds stacked against her, Ria remains steadfast in her determination to help her sister and prove the importance of independence and sisterhood. With the support of her loyal friends, Ria sets out on a daring heist that requires all of her martial arts skills and cunning. Together, they overcome obstacles, face unexpected challenges, and ultimately succeed in their mission.
Nimra Bucha, Akshay Khanna, Seraphina Beh, Ella Bruccoleri, Shona Babayemi, Shobu Kapoor, and Jeff Mirza also star.
You can watch Polite Society on streaming platforms, including Amazon Prime and Apple TV.
---
Spider-Man: Across the Spider-Verse
Spider-Man: Across the Spider-Verse is a sequel to the successful Spider-Man: Into the Spider-Verse (2018). And the film picks up where the first one left off, with Morales struggling to balance his life as a high school student and a superhero. However, he soon finds himself drawn into a new adventure when a powerful being known as the Spot opens up a portal to the multiverse.
Miles teams up with Gwen Stacy / Spider-Woman, Peter B. Parker / Spider-Man, and other Spider-People from different universes to stop the Spot from destroying the multiverse. Along the way, Miles learns more about himself, and what it means to be a Spider-Man.
This film's incredible action-packed storyline and engaging characters blew us away. Spider-Man: Across the Spider-Verse is a must-watch for any Spider-Man fan, and even those new to the franchise will be captivated by the stunning animation and breathtaking visuals. We loved the use of different art styles and colour schemes to distinguish between the other universes.
Spider-Man: Across the Spider-Verse is now available to stream
---
Blackberry
The film BlackBerry is a compelling movie loosely based on the book Losing the Signal: The Untold Story Behind the Extraordinary Rise and Spectacular Fall of BlackBerry by Jacquie McNish and Sean Silcoff. Even though it received mixed reviews from critics, the film has been successful and has left a lasting impression on some viewers.
The story follows a fictionalized version of the development of the BlackBerry mobile phone line, providing an intriguing look at the struggles and triumphs of the company and the people behind it. From the early days of the company to its meteoric rise to the top of the mobile phone market, the film captures the spirit of innovation and determination that made BlackBerry such a groundbreaking force in the tech industry.
You can enjoy Blackberry across various streaming platforms
---
Suzume
For more animated adventures, there's Suzume, a fantasy film written and directed by Makoto Shinkai. The film stars Nano Hara and Honoka Matsumoto and follows a 17-year-old girl named Suzume on a journey to close a series of mysterious doors causing chaos across Japan.
Suzume is a captivating tale about a young woman named Suzume who resides in a peaceful town in Kyushu, Japan. One fateful day, she encounters a mysterious young man named Shiori who divulges to her about a set of doors that have suddenly appeared all across Japan. These doors are believed to lead to other dimensions, and their unanticipated appearance is causing destruction and pandemonium wherever they manifest.
Suzume is entrusted with locating and closing these doors before they cause more harm. In her quest, she meets an array of characters who aid her on her journey, including a talking cat, an enigmatic older man, and a group of young people who share her mission to shut the doors.
Suzume is a heartwarming story that emphasizes the significance of bravery and the power of optimism. It is an aesthetically pleasing movie with an uplifting message that inspires you.
The film Suzume remains in theatres
---
Rye Lane
Experience the magic of Rye Lane, a delightful romantic comedy directed by Raine Allen-Miller, in her debut as a feature director. The movie is set in the vibrant neighborhoods of Peckham and Brixton in South London and named after the iconic Rye Lane Market. David Jonsson and Vivian Oparah play the lead roles of two strangers who, after recently experiencing heartbreaks, chance upon each other and spend an unforgettable day together, forging a unique bond.
Rye Lane is an endearing and uplifting film that celebrates the essence of love and friendship. It's a must-watch for anyone who enjoys a good romantic comedy.
Rye Lane is currently available to stream through Hulu
---
Sisu
Sisu is the final best film of 2023 entrant, which is set in Finnish Lapland during World War II. This historical action thriller follows a former legendary Finnish commando and gold prospector who attempts to secure his foraged wealth and defend himself from a German death squad led by a brutal SS officer. The film stars Jorma Tommila, Aksel Hennie, Jack Doolan, Mimosa William, and Onni Tommie and is written and directed by Jalmari Helander.
The film is an intense and gripping portrayal of the last days of World War II, as the Red Army advances on Finland and tensions run high. Aatami, a former Finnish commando, has settled in a remote Lapland village where he has a small gold mine. However, the brutal German SS officer named Bruno wants to end his idyllic life. Bruno wants to find Antti's gold and will destroy the village and its inhabitants to acquire it.
Sisu is a truly remarkable film that combines the intense action of war with the emotional drama of a historical fiction story. The serious subject matter only makes for a cinematically breathtaking film, with some added violence.
Watch Sisu across various streaming platforms, including Amazon Prime and Apple TV
---
Blue Beetle
Have you heard about the latest addition to the DC Comics superhero movie series? It's the Blue Beetle film, which introduces the character of Jaime Reyes / Blue Beetle. This movie is the fourteenth installment in the DC Extended Universe (DCEU), directed by Ángel Manuel Soto and written by Gareth Dunnet-Alcocer. Xolo Maridueña stars as Jaime Reyes / Blue Beetle, alongside an impressive supporting cast, including Adriana Barraza, Damián Alcazar, Raoul Max Trujillo, Susan Sarandon, and George Lopez.
The plot centers around Reyes, a teenager of Mexican-American descent. One day, he discovers an alien scarab that attaches itself to his spine, creating a powerful exoskeleton that can transform itself. Jaime must learn to control this new power and protect his community against mysterious threats.
Blue Beetle remains in theaters
We will update this list as more movies gain popularity. Stay tuned.