The best paddleboarding gear
Our guide to the top paddleboarding gadgets around
Here's everything you need to glide into the watery world of stand-up paddleboarding (and other ways of getting wet)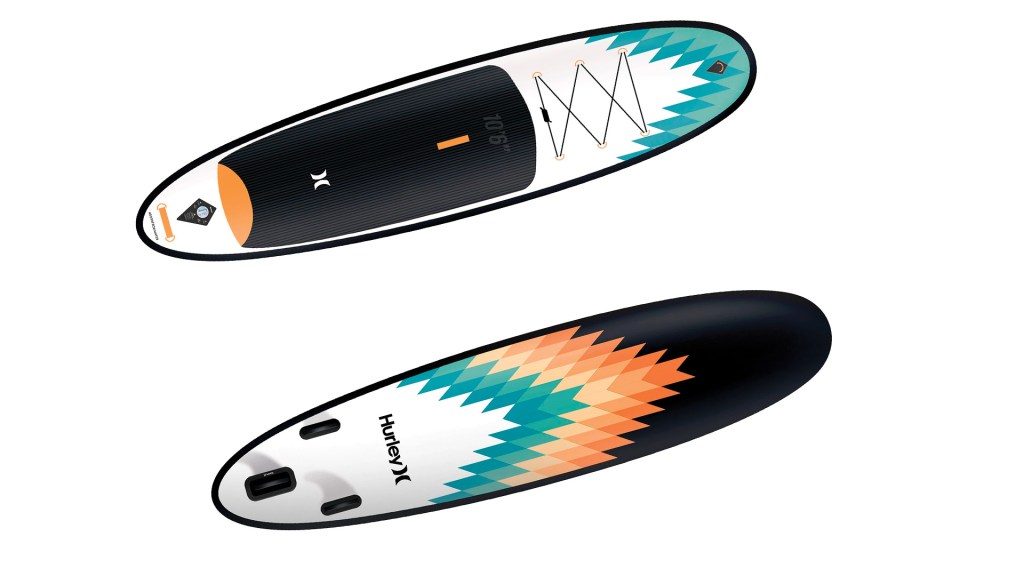 Hurley Advantage 10
SUP! No, we aren't pathetically trying to be 'street' – we're talking about stand-up paddleboarding, the fastest-growing watersport in the world and one that almost anyone can get into.
Easier than surfing, cheaper than kayaking and warmer than wild swimming, paddleboarding can happen anywhere there's a fairly calm stretch of water: rivers, lakes or the sea.
Obviously you'll need a board to get started, and the Hurley Advantage 10 is a cracker. Available in a wide range of eye-catching colour finishes (Terrazzo, Color Wave and the pictured Outsider are our particular favourites), this 10ft 6in inflatable board comes complete with all the necessaries: adjustable paddle, fin, dual-action air pump, coiled leash (to keep you and the board attached), repair kit and a waterproof backpack to stash it all in.
One of the big plusses to using an inflatable board is that you don't need a car to get to your chosen location: you can hop on a train or bus, or even cycle there, thanks to everything fitting inside a single bag. Built from a two-ply high-density pro-laminate fusion material, the board offers excellent stability and can handle up to 127kg in weight.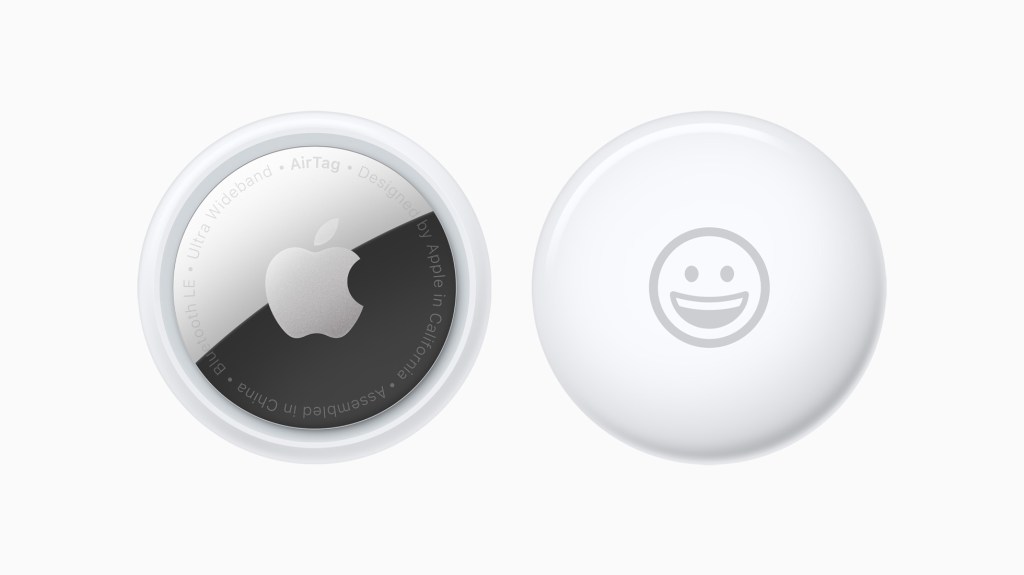 Apple AirTag
Don't risk your board going AWOL – slap an AirTag on it. You can then track its live location on your iPhone or iPad thanks to Apple's Find My app. And don't worry, they're water-resistant.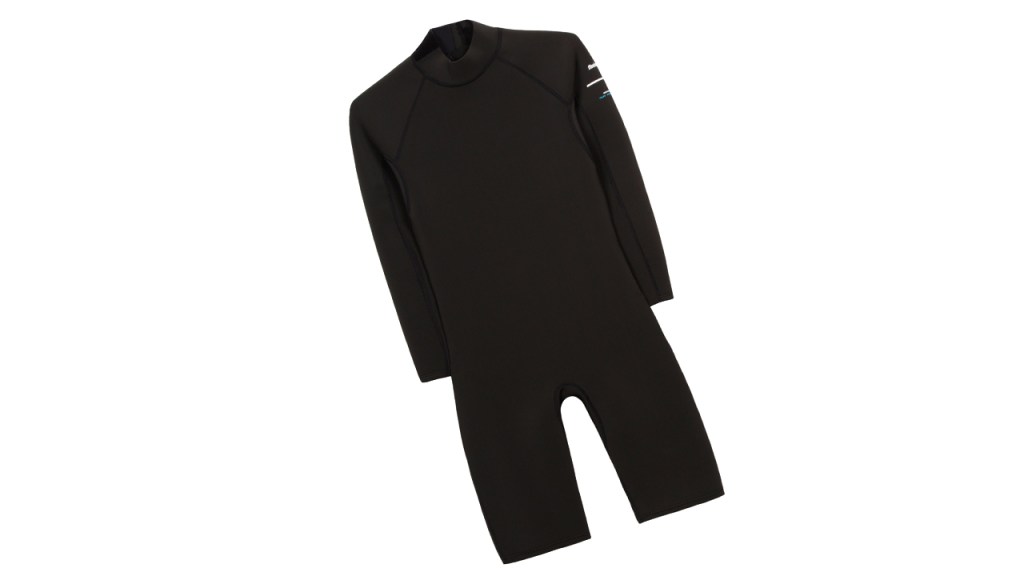 Finisterre Nieuwland 2e Yulex Shorty Wetsuit
At just 2mm thick, this short-legged wetsuit is ideal for the unpredictable UK summer and designed for maximum flexibility. It's made from Yulex plant-based natural rubber fabric, making it more sustainable than traditional synthetic neoprene, so this is a top option if you're concerned about your footprint.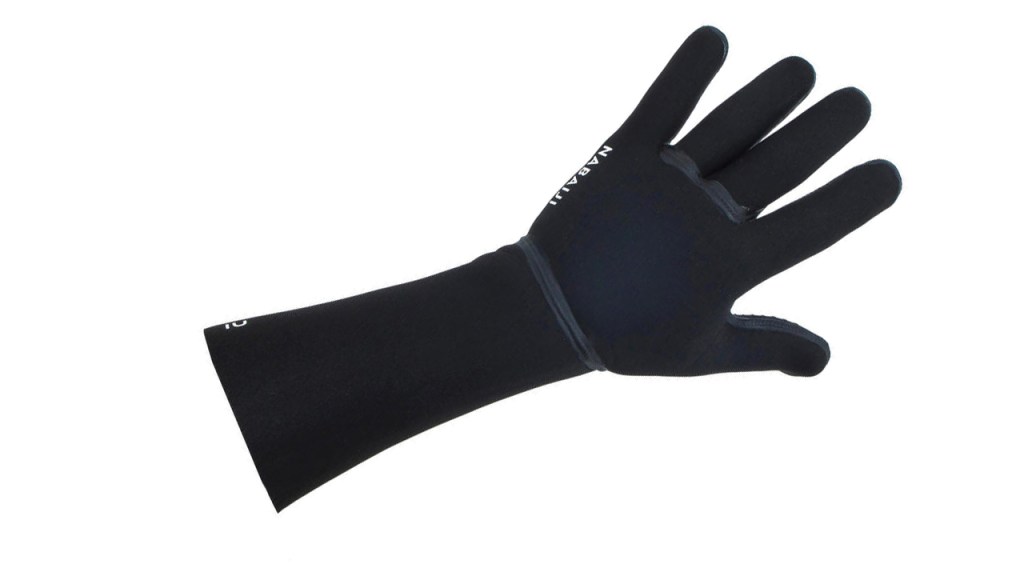 Nabaiji Swimming Gloves
Cold-water swimming was a lot of people's lockdown jam – and a lot of people are pretty addicted to it, the crazy freaks. Not only will these neoprene mitts keep your favourite extremities toasty in chilly water, but they're also handy (no pun intended) when you're out of the drink and on your board: the extra purchase they provide can help you keep a tight grip on your paddle.
Red Cooler Bag 18L
A great thing about paddleboarding is that you can just stop, sit down and chill out when you feel like it… and what better downtime accompaniment is there than a cold one? Whether your poison is beer, fizzy pop or water, this tough 18-litre cooler will keep it frosty for up to 72hrs. You do pay a premium for this deep cooling, but we guarantee it'll work better than those 99p supermarket ones…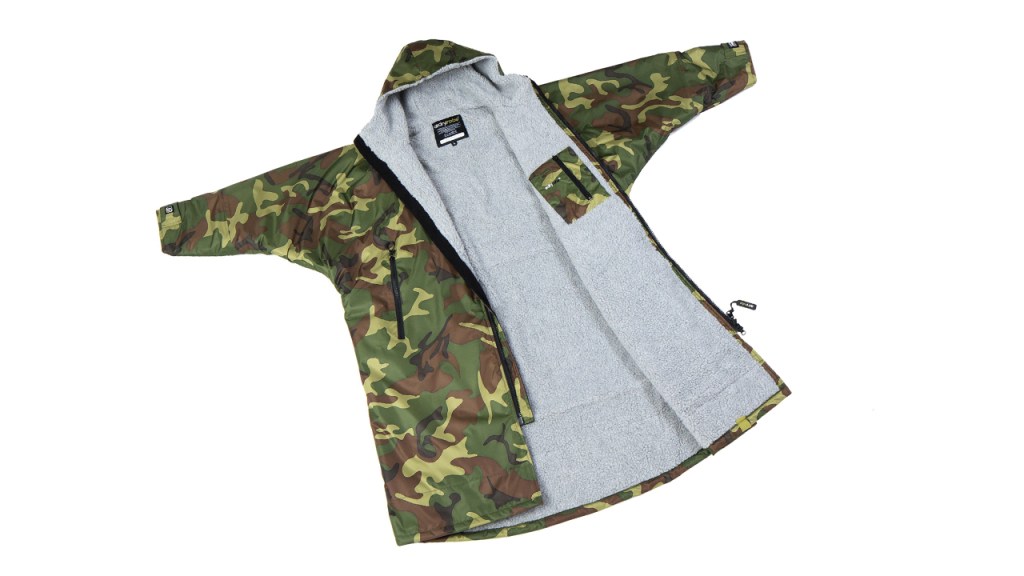 Dryrobe Advance Long Sleeve
It may have become a somewhat unlikely fashion item on the streets of Britain's seaside towns (as well as rugby club benches everywhere), but the Dryrobe remains a brilliant piece of kit when you need to get your kit off in public. Warm, towel-lined and capacious, it's also now made with 100% recycled fabrics.