Audio Technica LP3XBT cuts the cord with Bluetooth playback
Fully automatic belt-drive spinner joined by manual LPW50BTRW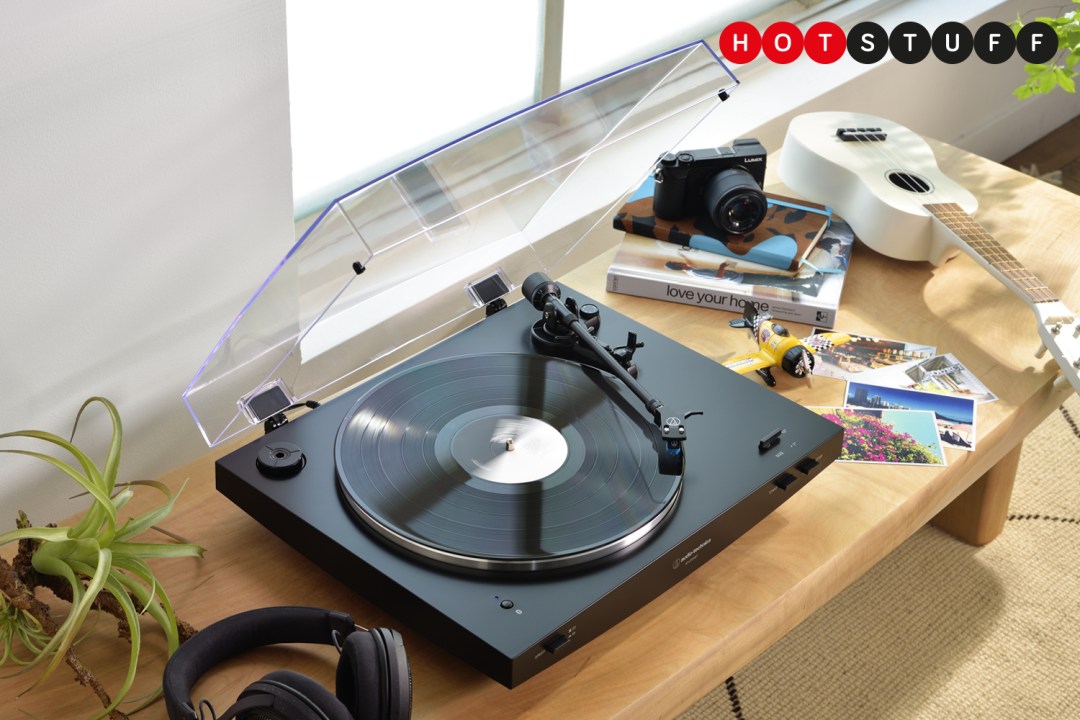 Vinyl enthusiasts with a dislike of wires are well catered for by Audio Technica's two new turntables, which landed this week at the IFA show in Berlin. The AT-LP3XBT and AT-LPW50BTRW are belt-driven record players with built-in Bluetooth, for personal listening from across the room with a pair of headphones, or cable-free connectivity to a set of speakers.
First up, the LP3XBT. It's the successor to the well-received AT-LP3 (so well-received, in fact, we gave it a full five-star review back in 2017), it builds on that model with Qualcomm aptX codec support, an external power brick that cuts down on signal noise and an uprated AT-VM95C cartridge with wider compatibility should you want to upgrade it later.
It's got everything you'd expect from a beginner-friendly turntable, like two-speed operation, a fully automatic balanced tonearm with hydraulically damped lift and rest, and a switchable phono/line pre-amp with dual RCA output for hooking up to either a wired audio system or set of powered speakers.
The base is built with damping in mind to cut down on vibrations, and the die-cast aluminium platter was designed to trim out resonance. You can pick one up in your choice of black or white colours.
It's on sale from today onwards, with prices starting at £280 / €329. You can pick one up directly from Audio Technica, as well as all the usual bricks-and-mortar audio specialists.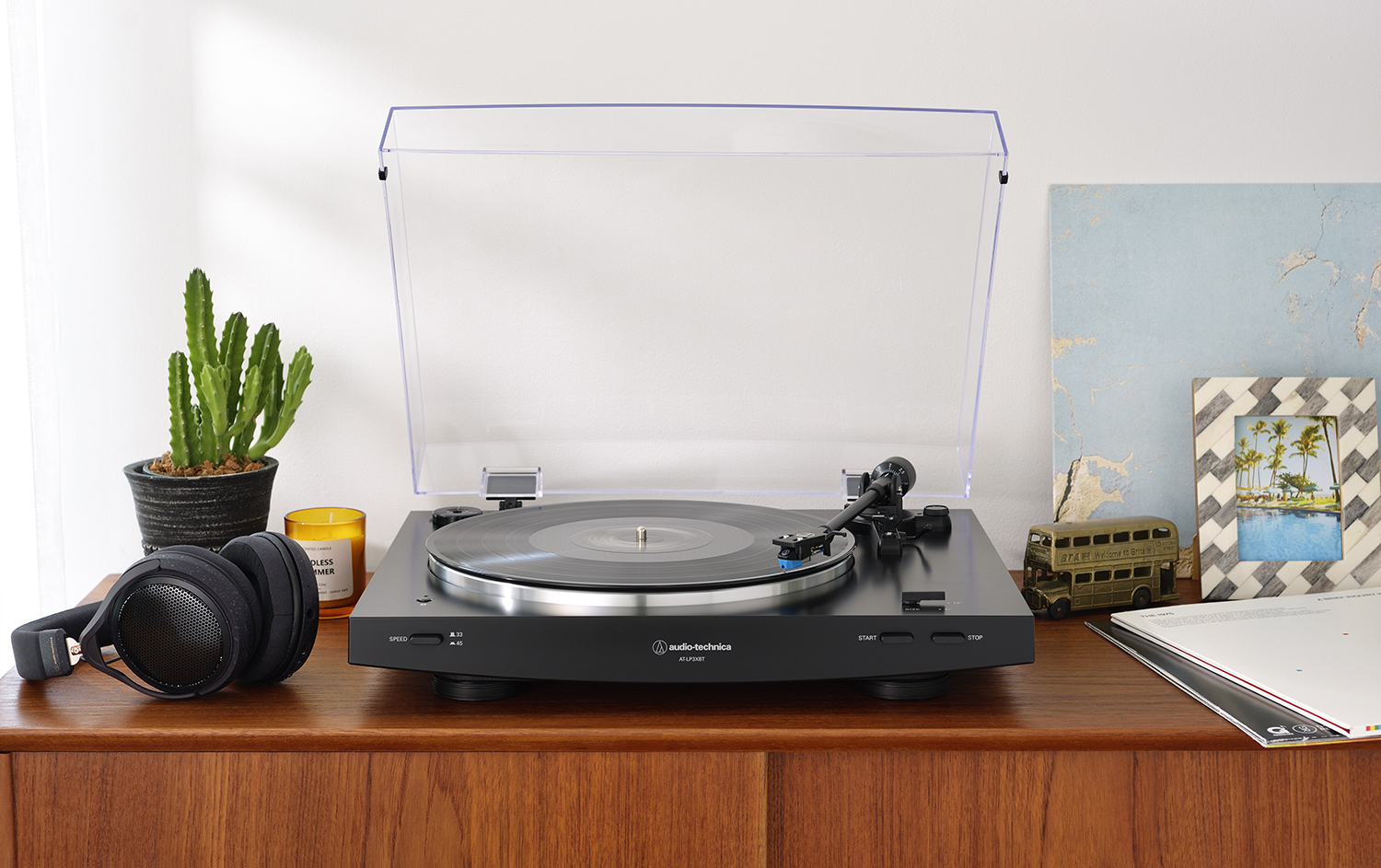 Sound that's anything but wooden
Elsewhere, the AT-LPW50BTRW might be a bit of a mouthful, but it steps things up across the board. It's a lot easier on the eye, thanks to a rosewood-finished wood veneer, and comes with a high performance AT-VM95E cartridge. It'll play nicely with any VM95 series stylus, in case you want to swap out the 0.3×0.7mm elliptical one fitted out of the box.
The belt motor has a built-in speed sensor that aims to maintain perfectly accurate rotation speeds, and there's adjustable anti-skate control on board too.
The straight tonearm is made from carbon-fibre, with colour-matched AT-HS4 headshell, a lockable rest, and hydraulically damped lift control.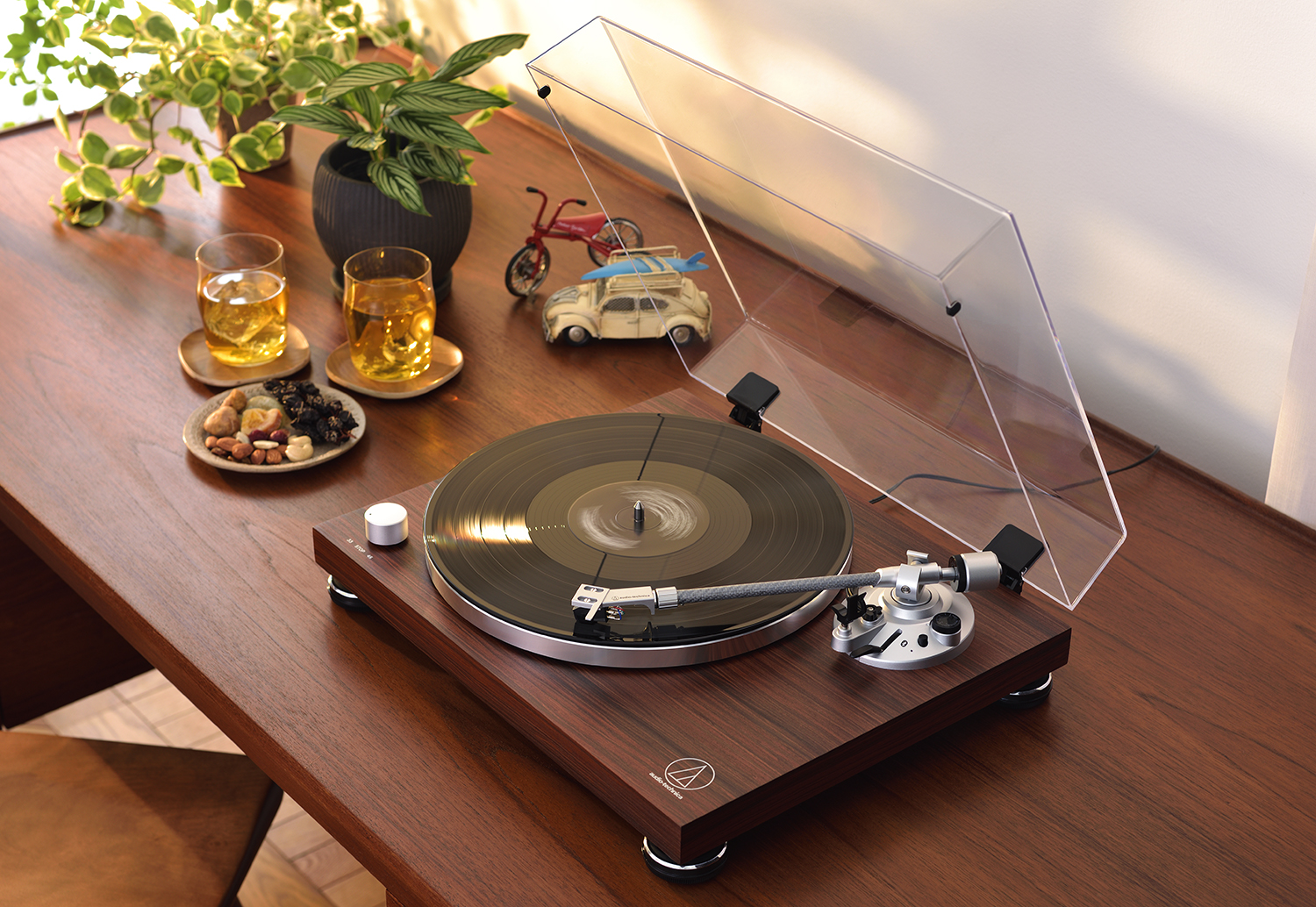 Connectivity is largely the same, with a selectable phono preamp and dual RCA output for wired connectivity, along with Bluetooth support.
It's on sale from today, directly from the Audio Technica website, with prices starting at £419.99/ €499.