Denon takes on turntable royalty with flagship DP-3000NE
Direct drive spinner promises quality components and craftsmanship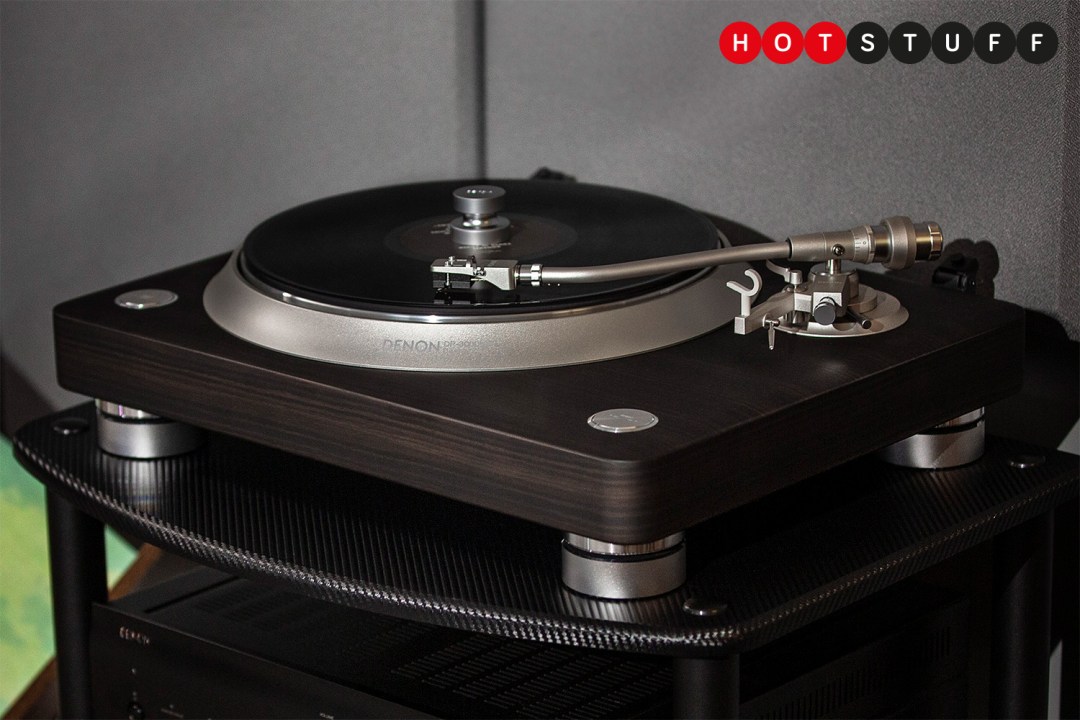 Denon is no stranger to top-tier home audio equipment, with its amplifiers, wireless earphones and multiroom speakers regularly charting amongst our favourites – but the new DP-3000NE turntable is aiming even higher still. The direct drive model is the firm's new flagship vinyl spinner, being built from premium materials and with uncompromising hardware underneath.
The DP-3000NE is drop-dead gorgeous, with a dark ebony wood veneer over a solid wood cabinet (you won't find any MDF or particle board here, like you might on lesser turntables). The platter, tonearm and controls are all machined from metal, and the insulator feet are dense enough to cut out unwanted resonance or vibrations from your other Hi-Fi kit.
There's a new control board monitoring the direct drive motor, to ensure continuous voltage delivery. That guarantees the rotation speed doesn't fluctuate, no matter the selected RPM – naturally it'll do 33 1/3, 45 and 78rpm – and lets it reach full speed almost straight away. Everything is optimised for accurate playback, and won't need replacing over time like a belt-drive turntable.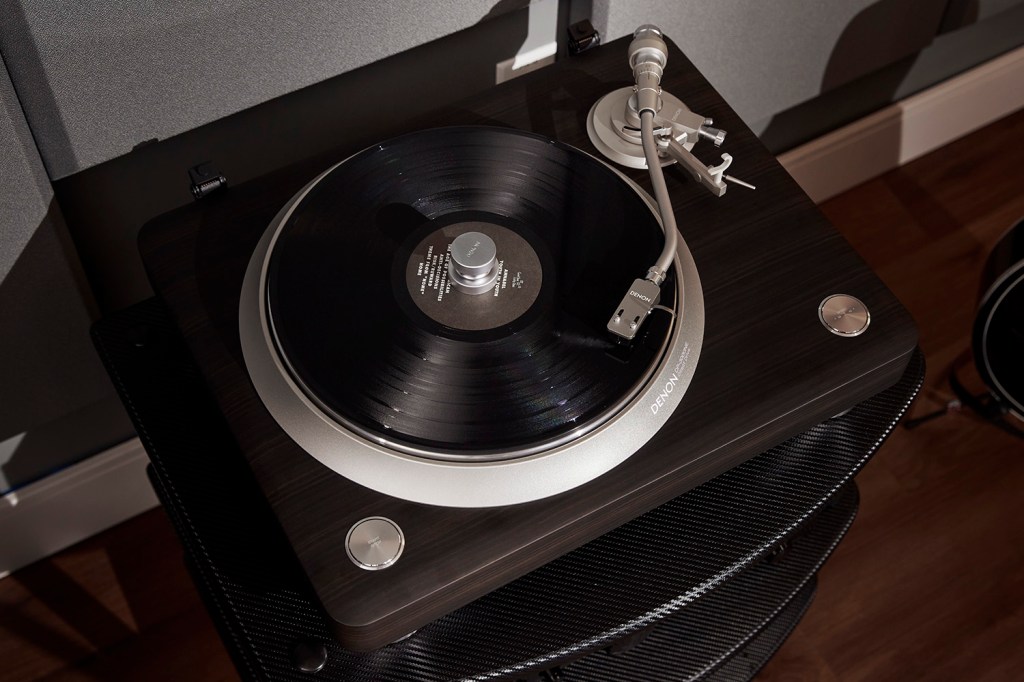 The DP-3000NE uses an improved S-shape tonearm, with 9mm of vertical height adjustment to make room for any platter mat. There's also Vertical Tracking Angle (VTA), cartridge weight and anti-skating adjustment options depending on whether you fit an MM or MC cartridge. You don't get one in the box, so make sure the one you buy is a good'un.
Things are kept simple at the rear with just an AC power input and RCA phono outputs. There's no built-in Bluetooth, streaming support, or any tech likely to deprecate over time; the DP-3000NE is as analogue as it gets, which matches its retro-inspired look perfectly.
The Denon DP-3000NE will be on sale worldwide from October onwards, with prices set at $2499/£2299/€2499.