Ford's new electric Explorer offers plenty of space alongside plenty of tech
Big wheels go green with ranges from 218 miles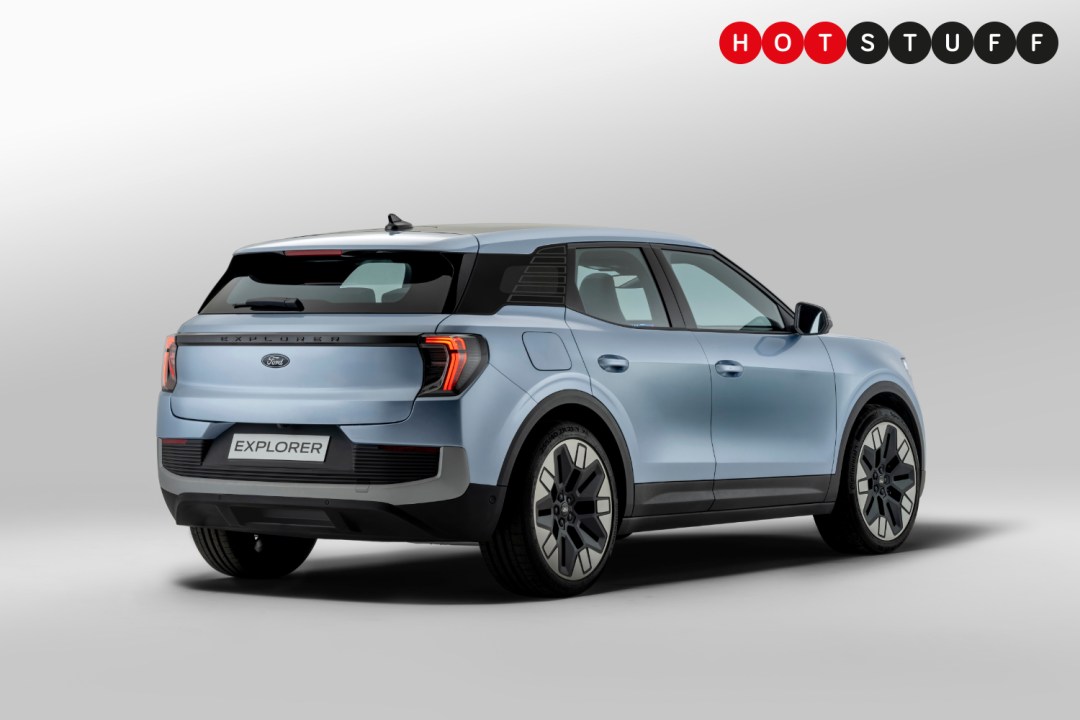 Plenty of cars are going green, and Ford's latest electric offering goes big. With a new electric Explorer, Ford is bringing its larger American crossover to Europe. It's a car with plenty of space, and brings plenty of tech along with it.
The mid-size electric Ford Explorer is a 470 litre fiver-seater crossover with plenty of space. Inside, the centre console boasts a rather impressive 17 litres of storage between the driver and passenger. Ford reckons this is enough to fit a laptop into, but we reckon there's room for a couple. Maybe don't test that out, though.
Throughout the interior, you'll find leather-patterned sporty seats, and LED lighting in the same blue hue as the vehicle itself. Look to the front, and you'll find a mammoth 15-inch touchscreen for all your vehicle controls. Plus, it's movable for a better view of the display. On this screen, you'll find access to all of Ford's infotainment features, car controls, navigation, Apple CarPlay, and Android Auto. There's also a rather cool feature you wouldn't expect – a soundbar. Rather than traditional speakers, Ford has opted to shove a smaller version of your living room telly speaker into the new Explorer.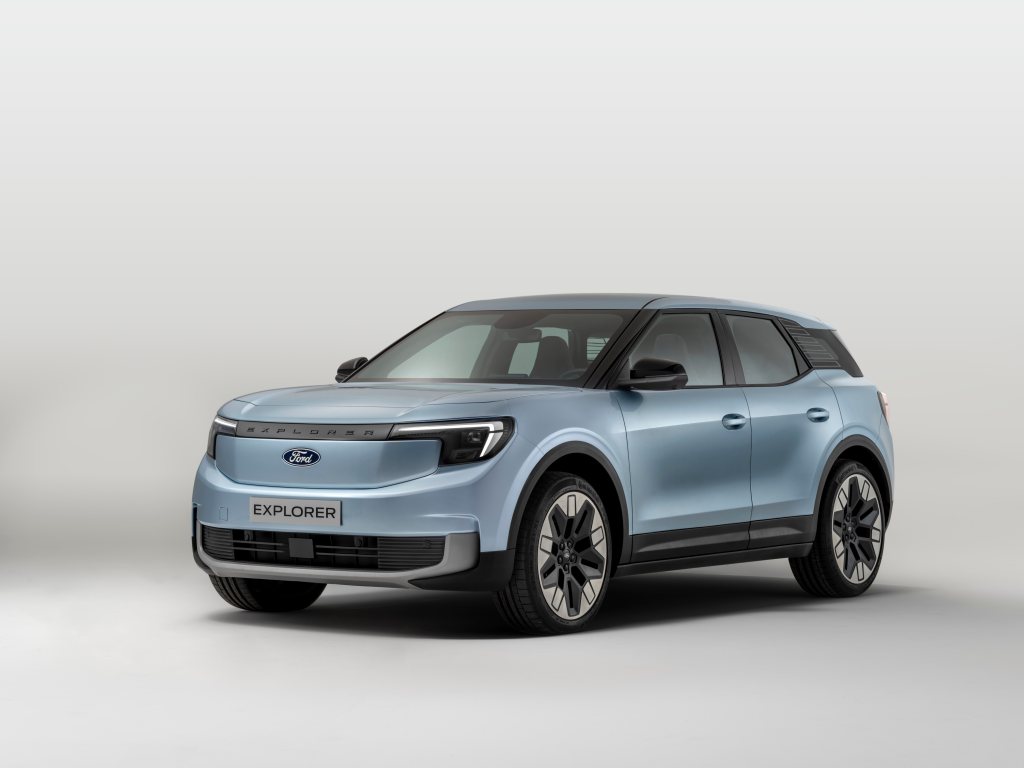 As far as electric cars go, the Ford Explorer is more modest than other vehicles. There are three models to choose from, including a 55kWh, 218 mile, rear-wheel drive, an 82kWh, 335 mile, rear-wheel drive, and an 82kWh, 305 mile, four-wheel drive. The range here isn't very impressive, but Ford has a solution for that. The motor brand reckons you can juice the car from 10% to 80% in just 25 minutes, thanks to charging speeds up to 170kWh.
There are plenty of other features you'd expect in a new set of wheels, too. There are options for heated seats, a heated steering wheel, a massaging driver's seat, and fully customisable climate control. You'll also find some rather clever features, such as Assisted Lane Change and Clear Exit Assist, which will help drivers on the road.
Fancy getting behind Ford's big, new electric wheel? You can take virtual test drives in the car from either a mobile or desktop device. And then the Explorer will be available to order from later this year starting at under €45,000, which is roughly £39,000. Reservations are currently open for the electric Explorer directly from Ford.