LG's latest telly is a portable screen you can take with you
The StanbyME Go is a 27-inch portable telly with built-in speakers.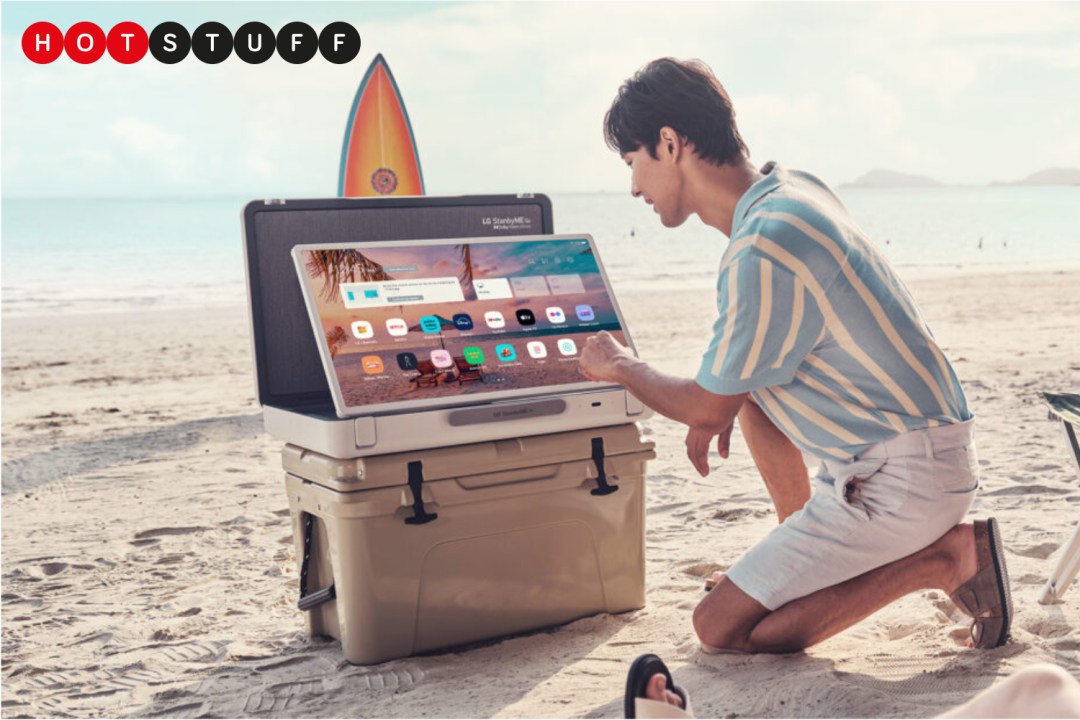 Ever looked at the TV on your wall and wanted to take it out the house with you? No, nor have we. But having a larger screen you can take on the move can be useful. And LG's latest telly wants to run with that idea. The StanbyME Go is a 27-inch portable screen that you can take with you. It's got built-in speakers, a built-in battery, and all the smarts you'd expect from a regular ol' gogglebox in your living room.
LG's StanbyME Go is a portable 27-inch screen – almost a cross between a tablet and your telly. It's a touchscreen, meaning you don't need to worry about a remote. The display supports Dolby Vision for HDR content, and there's plenty you can do with the display. You can tilt the screen for better angles, rotate it 90 degrees for portrait viewing, raise it up, or pop it into "Table mode" for a flat display that's perfect for games. It's been rated for use in hot and cold temperatures, and is drop resistant.
For audio, LG has included a 20W four-channel speaker system in the StanbyME Go. It has full support for Dolby Atmos, so it should deliver some decent sound quality. Rather than having to worry about power packs, the portable screen runs on batteries. LG reckons you can squeeze three hours of viewing time from one charge. The portable telly also comes packed in a hardened carry case, so you can carry it around protected. Plus, it runs the webOS software from LG's tellies, so you'll get access to the regular streaming apps and features you'd expect.
Looking for a screen that you can take around with you? LG's StanbyME Go is launching globally – first in the US this month, and then across Europe in September. It'll be on display at the IFA 2023 expo. Currently, there's no word on pricing.