Limited Edition G-Shock Mudmaster GWG-2000CR features a cracked mud camo design
Designed to handle the harshest, roughest places on earth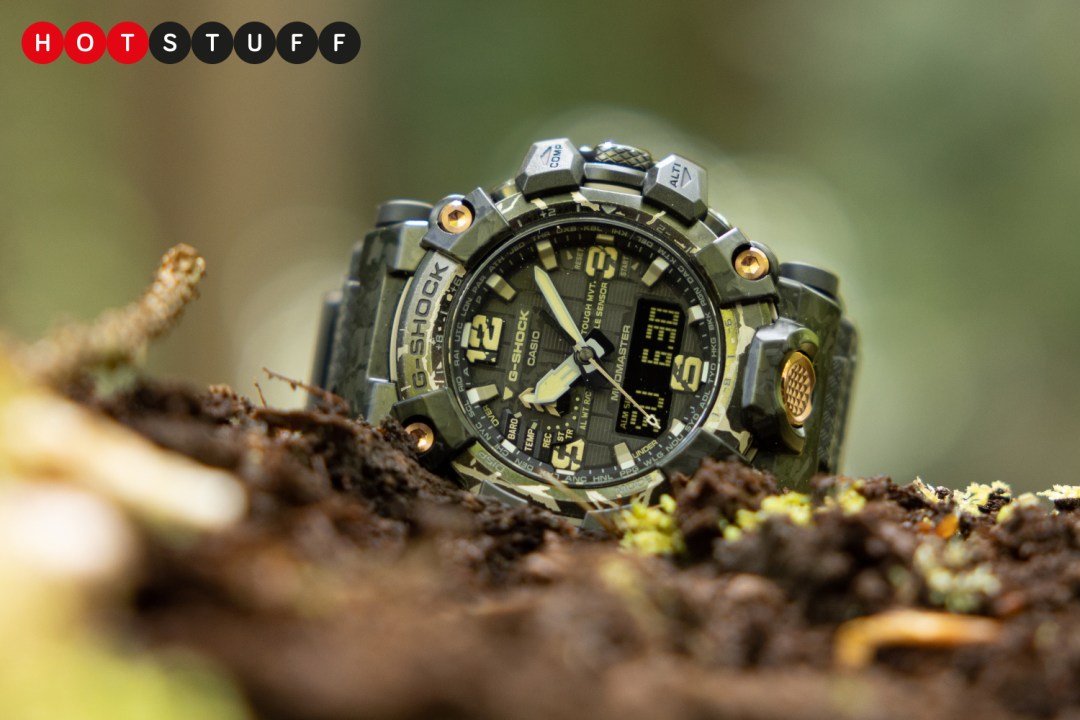 Hot on the heels of the new Mudmaster launched earlier this month, G-Shock has launched a limited edition version with unique cracked mud and distressed camouflage design. 
This new design makes the already-rugged watch look even more rugged (somehow). I can see this being a big hit with people that spend a lot of time outdoors.
The Mudmaster is one of the best G-Shock watches around, with a shock-resistant construction designed to withstand all the mud, water, and sand your adventures can throw at it. 
This new generation of Mudmaster offers a more comfortable fit than the previous generation thanks to a reduction in size. The compact design is made possible by the forged carbon bezel, 'Carbon Core Guard' case structure, and mud-resist buttons combined with stainless steel pipes and silicone buffers.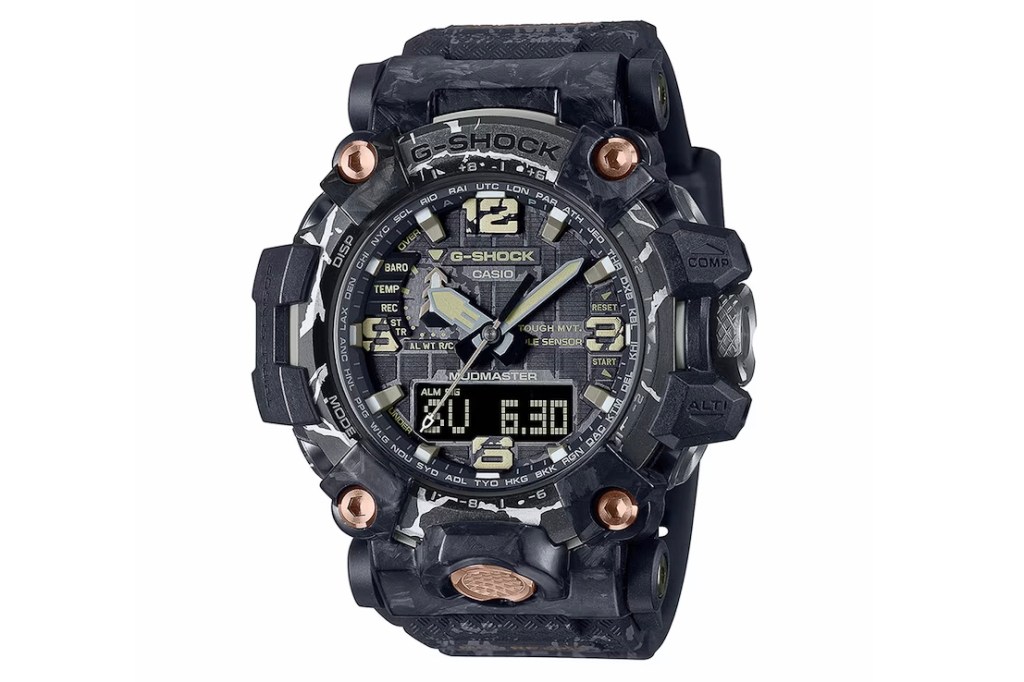 The GWG-2000CR sets itself apart with a dial, bezel, and band that feature a bold cracked pattern inspired by the demanding ground it helps you cover.
The case is ion-plated in black, then laser engraved and subjected to an ageing process designed to look like mud-crack formations. The cracked pattern on the band is achieved with all-over printing and heat treatment to create a textured surface with extra depth. 
Finely powdered carbon fibre is kneaded into resin, then heat-pressed to mould a Mudmaster bezel that is more complex and intricate, yet even stronger than before.
The dial features large numbered indexes, extra-thick arrow-shaped hands, double LED lights, and sapphire crystal to ensure high visibility in the toughest environments.
While inside, the Mudmaster is a triple sensor array that keeps you updated with direction, altitude, barometric pressure, and temperature readings.
The G-Shock GWG-2000CR is available now from the G-Shock website, priced at £749 (US price TBD).
If you prefer your watches a little smarter, check out Stuff's guide to the best smartwatches.