Logitech G Fits custom fit earbuds get gaming-grade wireless
Lightspeed tech guarantees a latency-free listen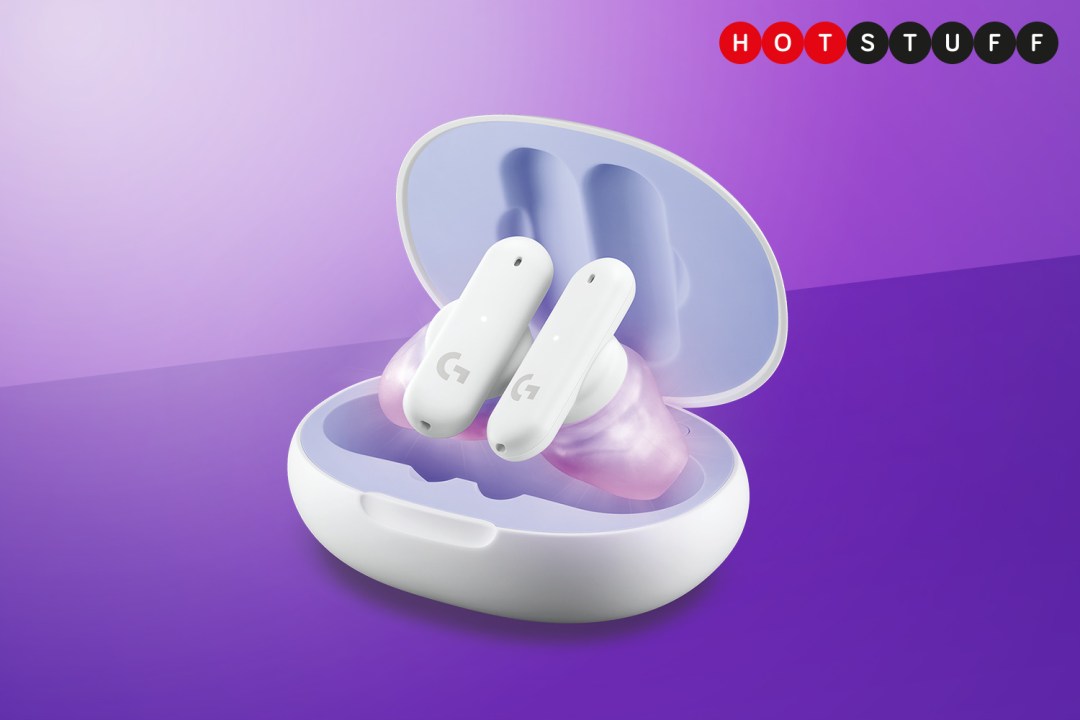 Logitech is hoping to tempt gamers on the hunt for a snug-fitting pair of in-ears that won't lag behind the on-screen action with its latest launch. The Logitech G Fits borrow Lightspeed wireless tech from the firm's PC and console peripherals, and combine it with custom moulded earbuds for guaranteed comfort.
Revealed for the US late last year, the G Fits are now available to UK gamers for the first time. Essentially a gamer-friendly version of the Ultimate Ears Fits, they use light-reactive gel ear tips that harden to match the contours of your ear, for an exact fit that off-the-shelf in-ears can't hope to match. The process takes under a minute, and once moulded give a better seal for increased noise isolation. It also means they won't call out, should you take them away from your telly and out for a walk in the real world.
They'll play nicely with any Bluetooth gadgets, but if you plug in a Logitech Lightspeed USB receiver they can connect to PCs, PlayStations, Nintendos and other gaming gear for perfectly synced sound. That's a must in competitive play, or if you're wanting to play virtual reality titles without the rest of the room being able to hear your headset's speakers. The receiver is USB-A, so you'll need top use the included dongle to plug into any USB-C devices.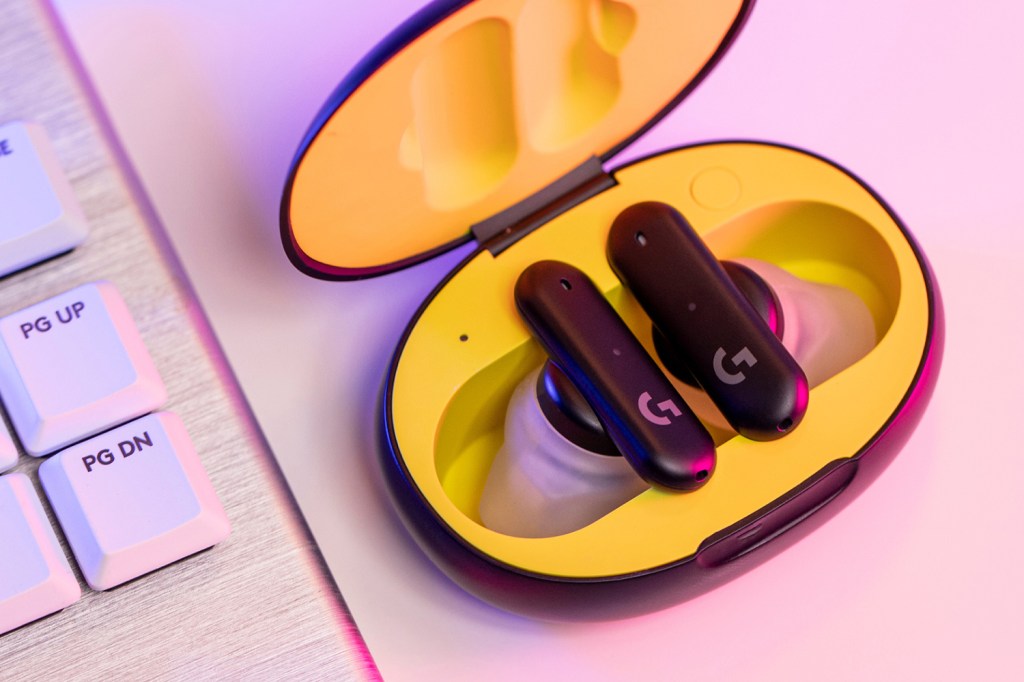 Logitech's smartphone companion app lets you pick from a selection of game genre-specific EQs, as well as ones for music and podcasts. The firm reckons you can expect "full, warm and detailed sound" with "deep punchy bass" right out of the box.
The G Fits are good for up to seven hours of playback, with the compact charging case adding an extra eight before it'll need a top-up. Swap back to Bluetooth and you're looking at 10 hours of music, plus a further 12 from the case.
The Logitech G Fits are on sale now for £229, directly from the Logitech website, in black or white colours.