Marshall Motif II ANC brings battery and connection boosts
Bluetooth LE Audio promises superior sound
You might wonder what a brand best known for guitar amps knows about silence, but Marshall's headphone division doesn't usually disappoint when it comes to noise-cancelling true wireless earbuds. The Motif II ANC is its latest effort, promising to mute the outside world for even longer than before, thanks to a big boost to battery life.
The first-gen Marshall Motif would usually be out of puff after four and a half hours of listening with ANC enabled, and could manage 20 hours with a few trips to the charging case. The Motif II ANC does much better, with a promised six hours per top-up, and 30 hours total. A 15 minute stay inside the compact case should also deliver an extra hour of listening. It's just as pocket-friendly as before, and retains its wireless charging abilities too.
The buds themselves look indistinguishable from the outgoing model, with the same amplifier-inspired textured black finish, knurled stems and gold trim at the base. Each bud proudly wears the iconic Marshall M logo, too. They're IPX5-rated, so will shrug off sweat and the occasional rain shower, while the case is IPX4. It's also great to see Marshall using as much as 70% post-consumer recycled plastic for both the buds and the case.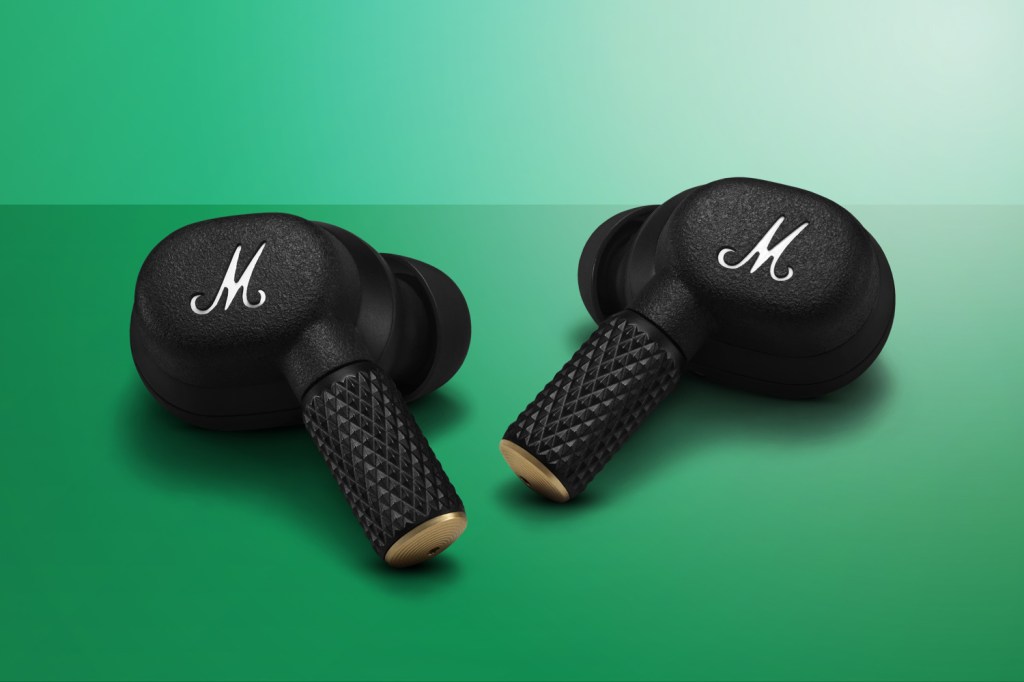 The 6mm dynamic drivers should deliver audio that's just as dynamic as the old model, with a choice of ANC and transparency modes for keeping aware of your soundings while bopping to your favourite tracks.
Other upgrades for 2023 include BT LE Audio support, which should deliver higher quality audio while draining less battery life in the process.
The Marshall Motif II ANC will be going on sale from the 12th of September. Expect to pay $199/£180/€199, either direct from Marshall or from all the usual retailers.