Ninja's Woodfire Outdoor Oven produces perfect pizza, smoky roasts and so much more
You can prepare pretty much everything in the fresh air with Ninja's Woodfire Outdoor Oven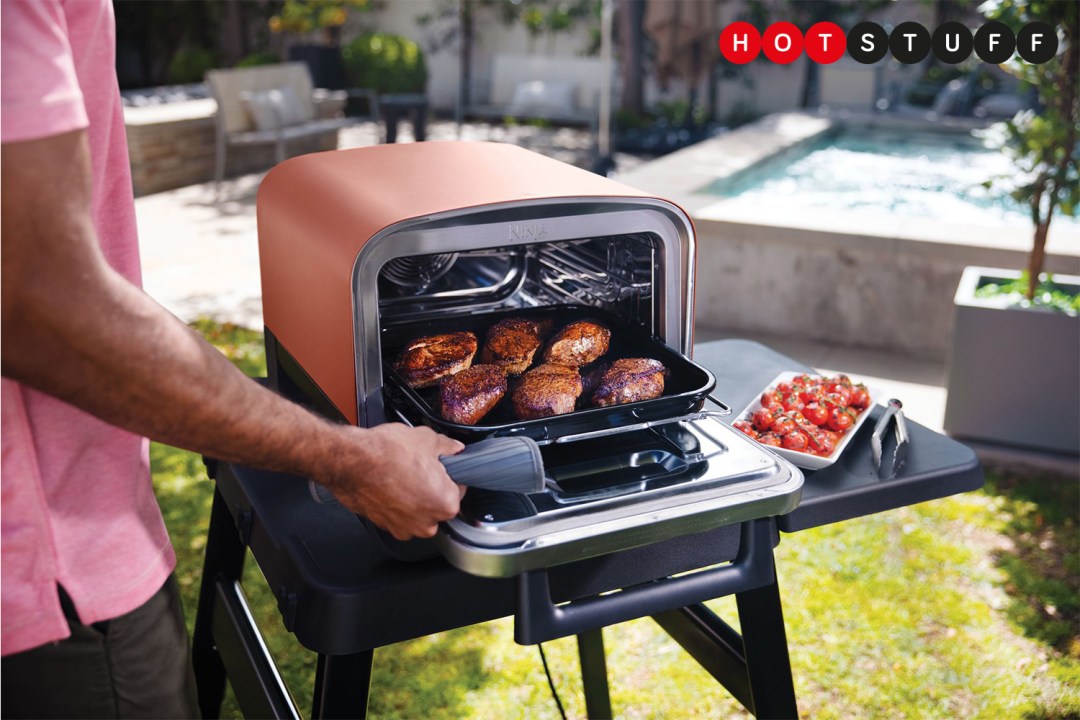 Earlier in the year Ninja announced its Woodfire outdoor grill and smoker. But now it's turned towards something else that people increasingly like to cook outside – the pizza. But typically for Ninja it hasn't just produced a pizza oven. Unlike most gas and wood-firing ovens, the Woodfire Outdoor Oven is electric.
But that's not the whole story – it can also burn a few wood pellets to get that authentic smoky taste. Half a cup's worth each time, in fact and Ninja has a couple of pellet blends available depending on your exact taste.
And as well as doing pizzas, it's also a BBQ smoker, broiler and roaster with full temperature control. It's capable of 700 degrees Farenheit or around 370 degrees Celsius. The Woodfire is ideal for full outdoor cooking outside. Ninja says it's around 40 percent faster to prepare meals over a standard kitchen oven.
It's not a rival to the type of smokers that prepare your meat for many hours. Instead, it's a halfway house if you like. Convenience is king here, but flavour is still pretty important.
The $399 oven has been announced for the US but will also now debut in the UK. It comes with a pizza slab but also a specially-sized baking tray and a rack as well.
You're also able to get a pizza peel for it as well as a stand if you don't have a ready-made outdoor cooking area to place it in…
The earlier-launched Ninja Woodfire Electric BBQ Grill & Smoker is now fully available in both the US and UK, too – here are the latest prices: