Sennheiser takes aim at creators with Profile USB microphone
Plug-and-play mic targets simplicity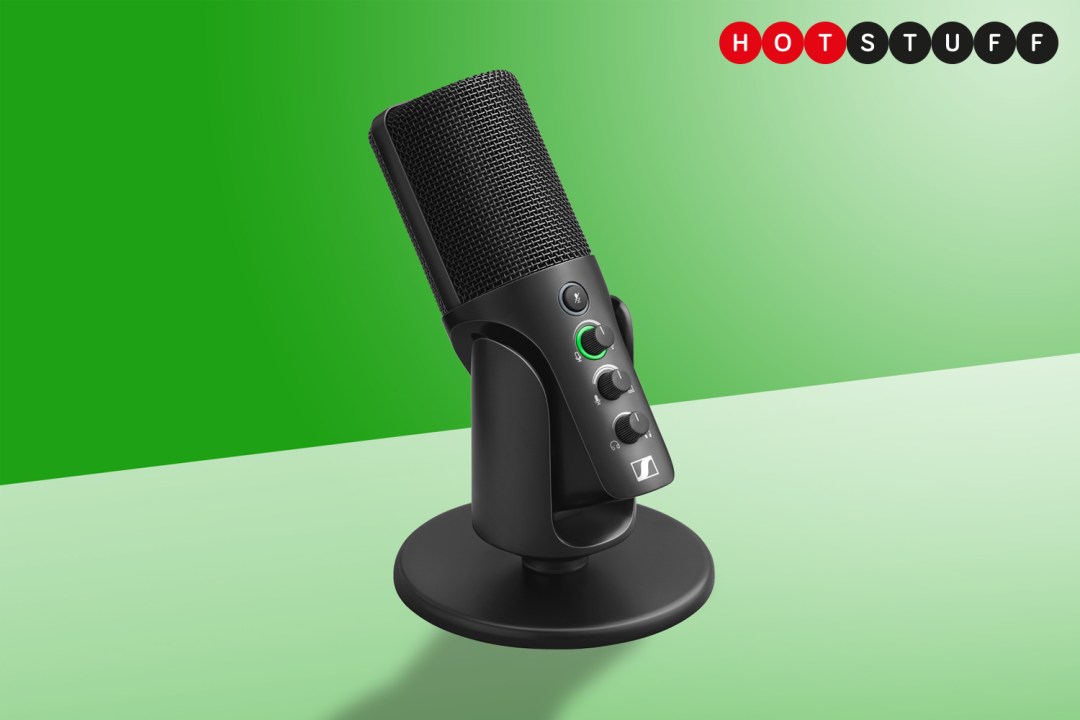 Sennheiser is a big name in the pro audio world, but isn't usually top of the list for wannabe podcasters, bedroom YouTubers and other creative types only just finding their feet in the content game. That could change with the Sennheiser Profile, a new USB microphone designed for maximum simplicity as well as sound quality.
The cardioid condenser mic is plug-and-play over USB-C, with support for Mac, Windows, iPad and Android, and doesn't rely on any proprietary software to get up and running either. It has a 24-bit/48kHz sample rate and 20Hz-20kHz frequency range, with a frequency curve that should give your vocals plenty of definition and clarity.
The Sennheiser Profile is a fair bit smaller than rivals from the likes of Rode and Yeti, so should eat up less space on your desk if you opt for the standalone version, which comes with a table stand. It's also arriving as a Streaming Set, with a 3-point locking boom arm, which could appeal to live streamers and gamers. 3/8in and 5/8in threads on the bottom support most third-party stands and arms, too.
Sennheiser has added a tilting mechanism to the mic itself, independent of the stand or boom arm, so you can adjust its placement whether you're using the provided mounts or not.
There's a 3.5mm headphone port at the rear for live monitoring, and a mute button (which lights up red when you cut the feed) up front, alongside three dials: one for gain control, one for monitoring volume, and one to control the mix balance of your connected gadget's audio. An LED light ring around the gain dial shines green when ready to record, and yellow when clipping to remind you to dial back the gain.
The Sennheiser Profile USB microphone is on sale right now, from all the usual audio etailers and retailers. Expect to pay £129/$129/€129 for the standalone mic with table stand, or £199/$199/€199 for the Streaming Set with boom arm.