Swan's latest kettle puts Alexa in charge of your brews
A 1.5L smart kettle with Alexa for brains.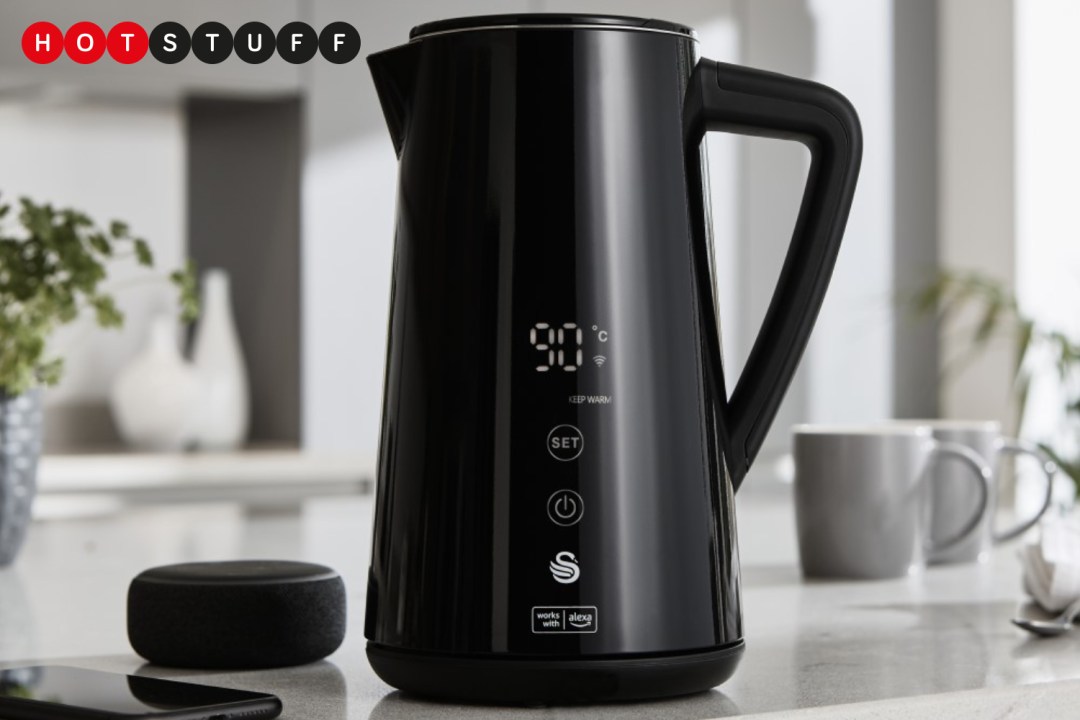 Arguably, there isn't a single appliance in the kitchen more important than the kettle. Whether you're stereotypically British brewing a cuppa or prefer to splash some coffee, a reliable kettle is vital. Who better to help than Swan, the brand that first invented the electric kettle some 100 years ago. And the brand's latest appliance is a smart kettle, letting you yell out to Alexa to get the water boiling.
The headline feature on Swan's latest water-boiler is its Alexa support. While there are plenty of Alexa compatible kettles around, this is the first certified one that officially plays nice with the Alexa app. You can yell out to any Amazon smart device with the smart assistant to control the kettle, and even receive notifications through the app. Alexa can boil the kettle, keep the water warm, and change the temperature. You can even set up daily routines, or link the kettle to your alarm. Though, she can't bring you your cuppa in bed just yet.
Through the Alexa app, the kettle will also send you alerts when the water is running low or when you need to descale your kettle (there are no more excuses for not doing it). You can set the kettle to heat up to 60, 85, 90, or 100 degrees for different use-cases. As well as being rather handy, it also makes the appliance more energy friendly. Finished in gloss black, this 1.5L kettle comes packing a digital touch panel for its controls. The base is also "cordless", where you can hide the cord away for storage.
Does Swan's Alexa-powered smart kettle fill your cup? The appliance is available to order through Amazon for £100. Included with the kettle, the brand also throws in a free two-year guarantee for your kettle. That's quite a few cups of tea.