TAG Heuer brings back the Carrera Skipper sailing watch
The famous TAG Heuer chronograph makes a return after 40 years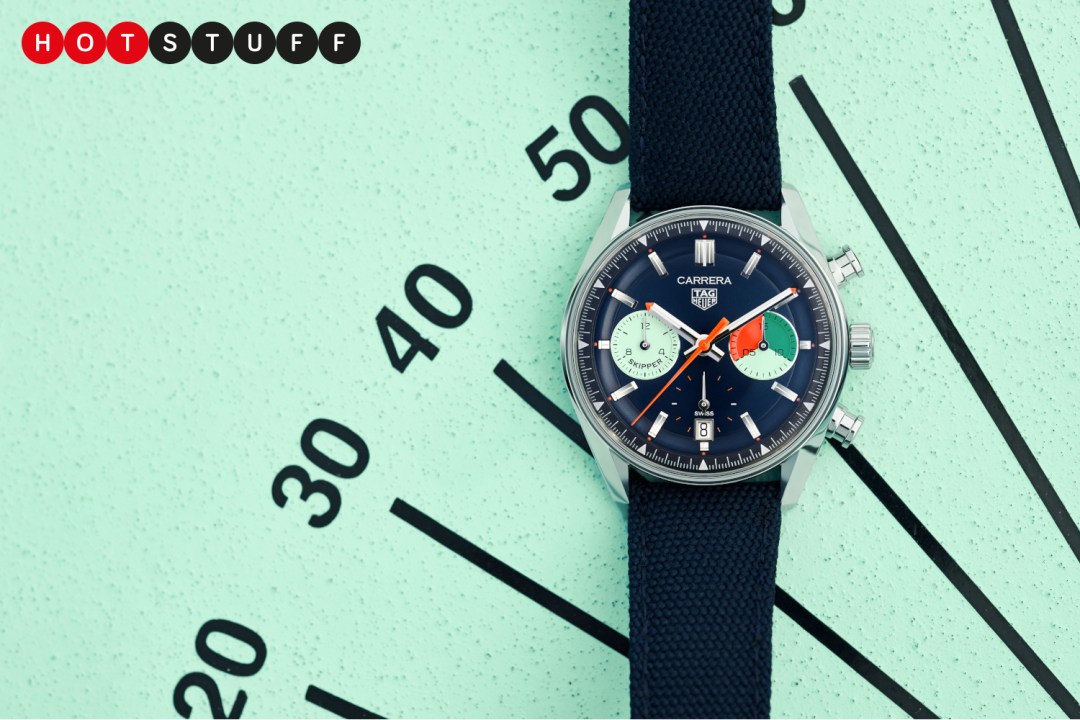 TAG Heuer has a long history in timing sports, being involved in everything from horse racing to Formula 1, but it's the brand's involvement in yachting that has created one of its best-loved and most-desirable watches – the 'Skipper'.
This brightly coloured and instantly recognisable chronograph was made in various references between 1968 and 1983. Now, exactly 40 years after it disappeared from the catalogue, TAG Heuer is bringing the Skipper back.
The Skipper was once a familiar sight on the wrists of professional and amateur sailors alike, with the very first examples (of which only around 300 were made) being based on the Carrera chronograph.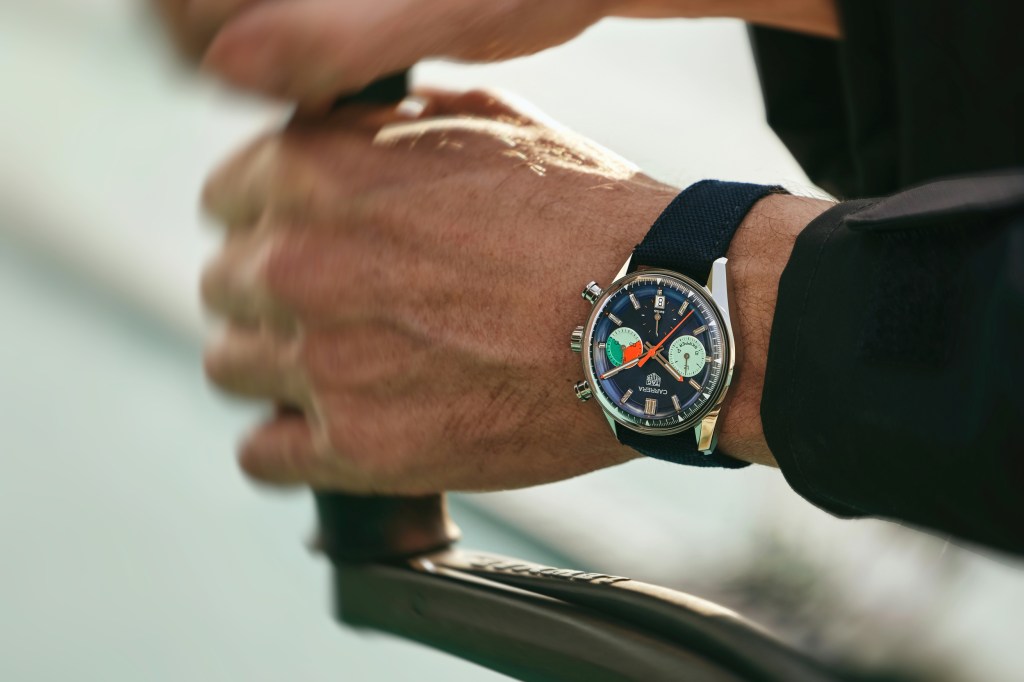 Keeping true to that original design, the new generation Skipper is derived from the recently-launched 'glassbox' Carrera.
This vintage-inspired design not only looks the part, it's also practical, with the ingenious 'curved flange' dial making it legible even when bobbing about on the water.
The new Skipper also gets the Carrera's robust 39mm diameter case, the latest TH20-06 movement with bi-directional winding, and an 80-hour power reserve.
The original dial design came about from Jack Heuer's involvement with the world's most historic yacht race – the America's Cup. Heuer became the official timing partner of the America's Cup boat 'Intrepid', and, after winning the event, Heuer produced the Skipper chronograph as a celebration. It featured a 30-minute subdial that was adapted to count down the 15-minute regatta start in three, five-minute segments.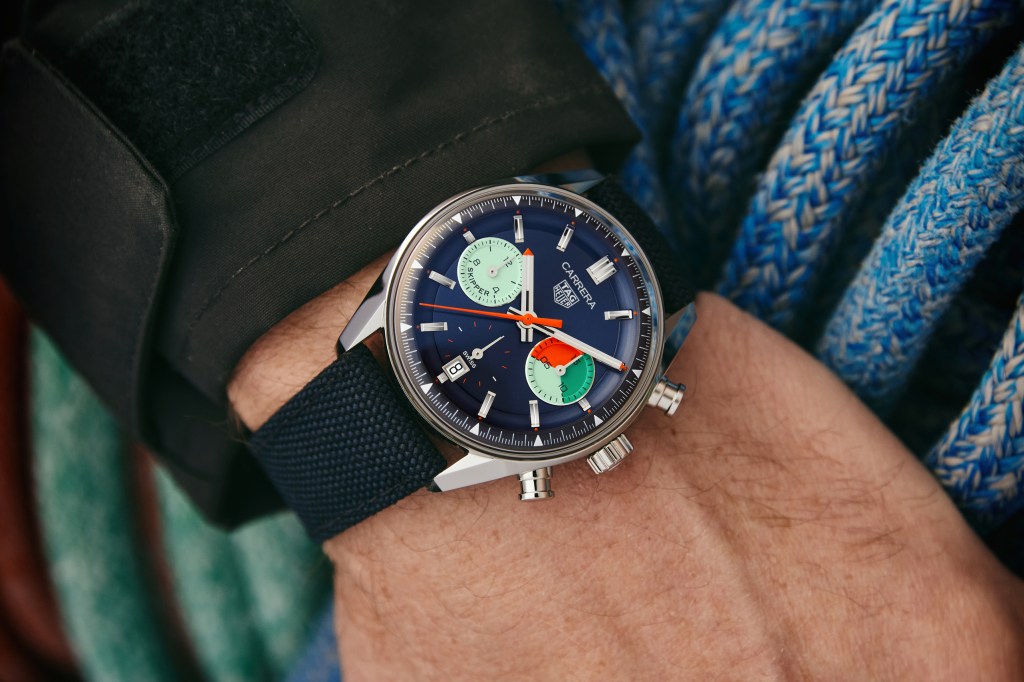 Each of these segments was a different colour, with vivid orange being used to alert the crew to the fact that there were just five minutes to go; green to represent the colour of the boat's rigging and light teal to replicate the colour of Intrepid's deck.
The new Skipper recreates this colourful livery, with a circular brushed main dial in Carrera signature blue and contrasting sub-dials – the 12-hour counter being 'Intrepid Teal' and the 15-minute regatta counter having segments in Intrepid teal, Lagoon Green and Regatta Orange.
Other nods to the historic watch include the prominent, triangle-shaped markers positioned at five-minute intervals around the outer curved flange, the bright orange central seconds hand and the inclusion of the 'Skipper' name at the base of the 12-hour counter.
It comes on a high-end, resistant textile strap which matches the blue of the dial.
Now, original examples of the Skipper have reached as much as $80,000 at auction, but TAG Heuer promises the new model will be considerably more attainable.
The new TAG Heuer Skipper will launch in July and become part of the core collection (meaning it won't be a limited edition). It's expected to cost around 6600 CHF, which is approximately $7500 / £5800.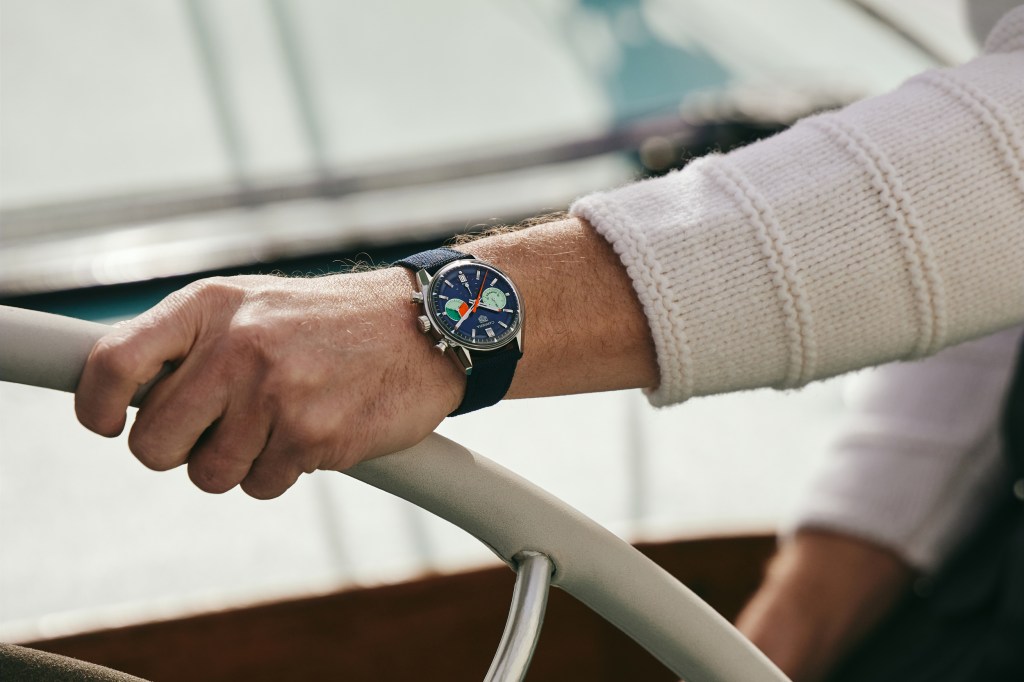 If you're looking for something a little smarter, check out Stuff's guide to the best smartwatches and best GPS watches.