The Pixel Watch is Google's Fitbit-focused wearable
Debut smartwatch promises extensive health tracking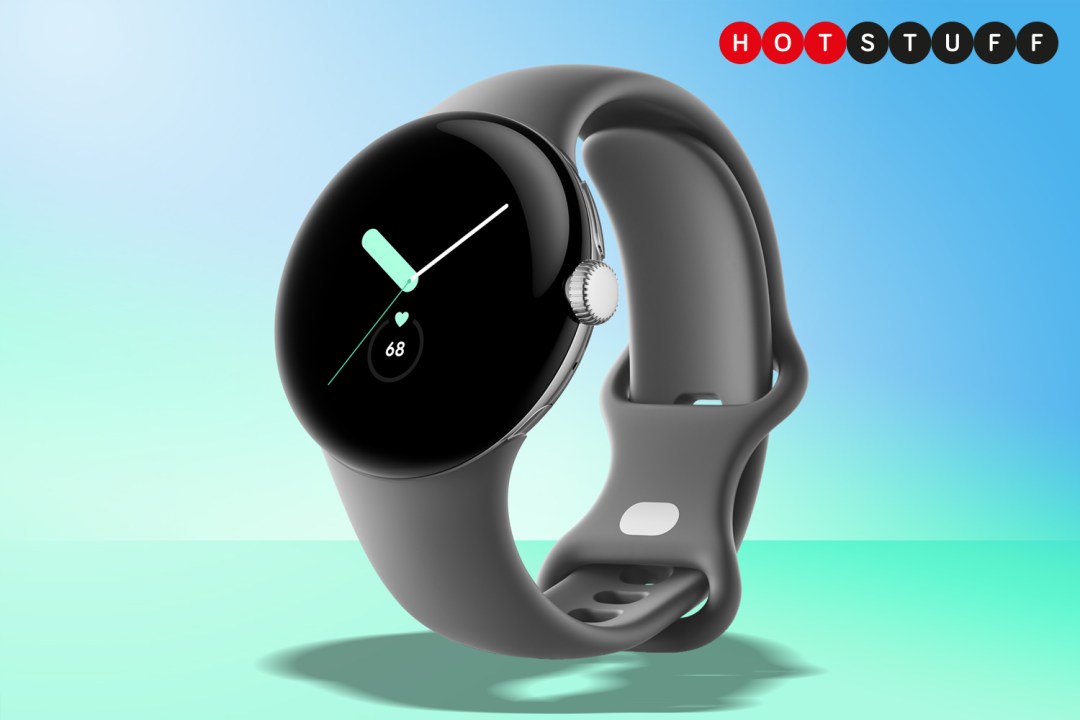 Google fans finally have a home-grown smartwatch to strap on their wrist. The Google Pixel Watch might have been a badly kept secret – big G basically showed off its debut wearable in its entirety back at the I/O developer event in May – but now things are official. It's a premium device with minimal styling, extensive health tracking courtesy of FitBit, and a price that significantly undercuts the Apple Watch Series 8.
Arriving in one size only (and with no pro, Ultra or SE variants to confuse things), the Pixel Watch is pretty much all face from the front, courtesy of 3D domed glass that curves into the central frame. Google says it's scratch resistant, though the shape might make it tricky for the accident-prone to fit a screen protector. The frame is stainless steel, in a choice of black, gold and silver colours. A digital crown on the side can open the app drawer and scroll through menus, as well as wake Google Assistant.
Each watch ships with an Active band, which locks into place a bit like a DSLR camera lens: press a button and twist to remove, then twist to lock in a replacement. Google's got seven strap families to choose from, including leather, fabric, stretched wool, metal links and Milanese loops.
Fitness is a big focus, with Google finally going all-in on FitBit rather than half-arsing things with Google Fit. The firm is promising FitBit's most accurate heart rate tracking to date, with 24/7 per-second tracking, and best-in-class sleep tracking. Each watch comes with 6 months of FitBit Premium thrown in.
Naturally it's running Wear OS, which until now has mostly been doing the rounds with a Samsung skin sitting on top, via the Galaxy Watch 4 and Galaxy Watch 5. The general layout is unchanged, with a swipe up showing notifications, swipe down showing quick settings, and left/right swipes swapping between the main watch face and any installed tiles, like weather, top-line fitness stats, music playback controls and calendar notifications.
Watch face customisation promises to be extensive, with mix-and-match numerals, hands, and complications. You'll be able to stick a rotating slideshow of pics from Google Photos on your wrist, too.
Google has added a few bespoke extras, like rich notifications for its own-brand apps, on-wrist walking directions through Google Maps, and camera shutter control for a paired Pixel smartphone. It'll also handle any Google Home-connected smart home kit, and make contactless payments through Google Wallet.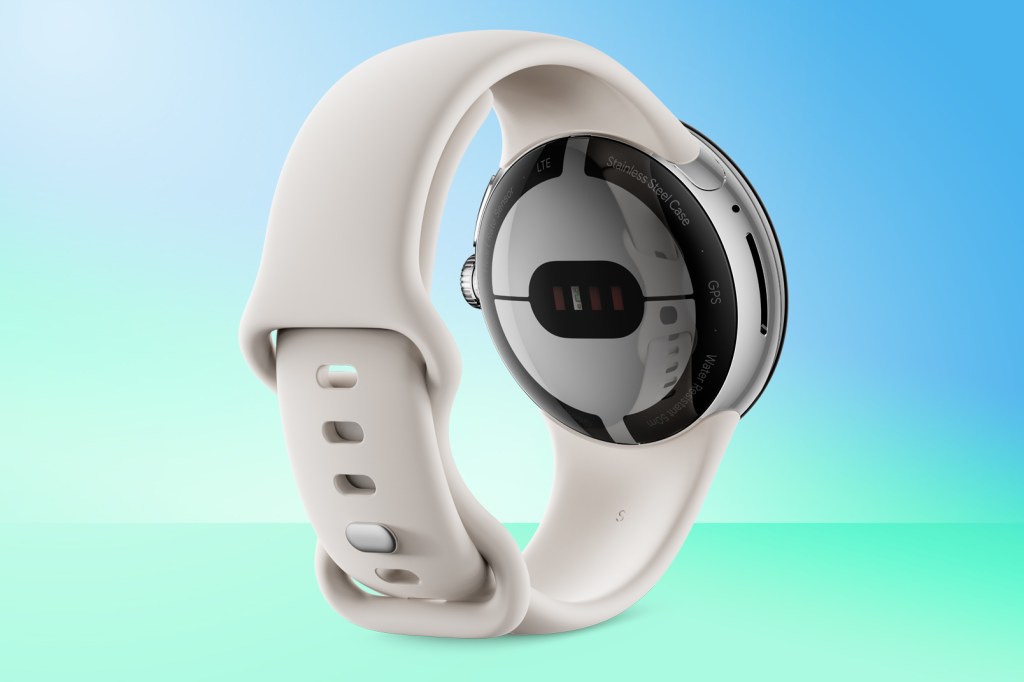 You'll be able to pick between a Bluetooth and Wi-Fi only model, or go for an LTE-enabled version (compatible with all major UK networks) if you need to stay connected while away from your phone.
Google promises 24 hours of battery life between recharges, while a 45 minute top-up should be enough for 9 hours of use. That's not especially heroic, given the Samsung Galaxy Watch 5 can usually manage two days away from the mains.
Smartwatch shoppers will be able to plonk down a pre-order from today onwards, with the Google Pixel Watch going on sale from the 13th of October. Prices start from £339 in the UK for the Bluetooth/Wi-Fi variant, and rise to £379 for the LTE model.